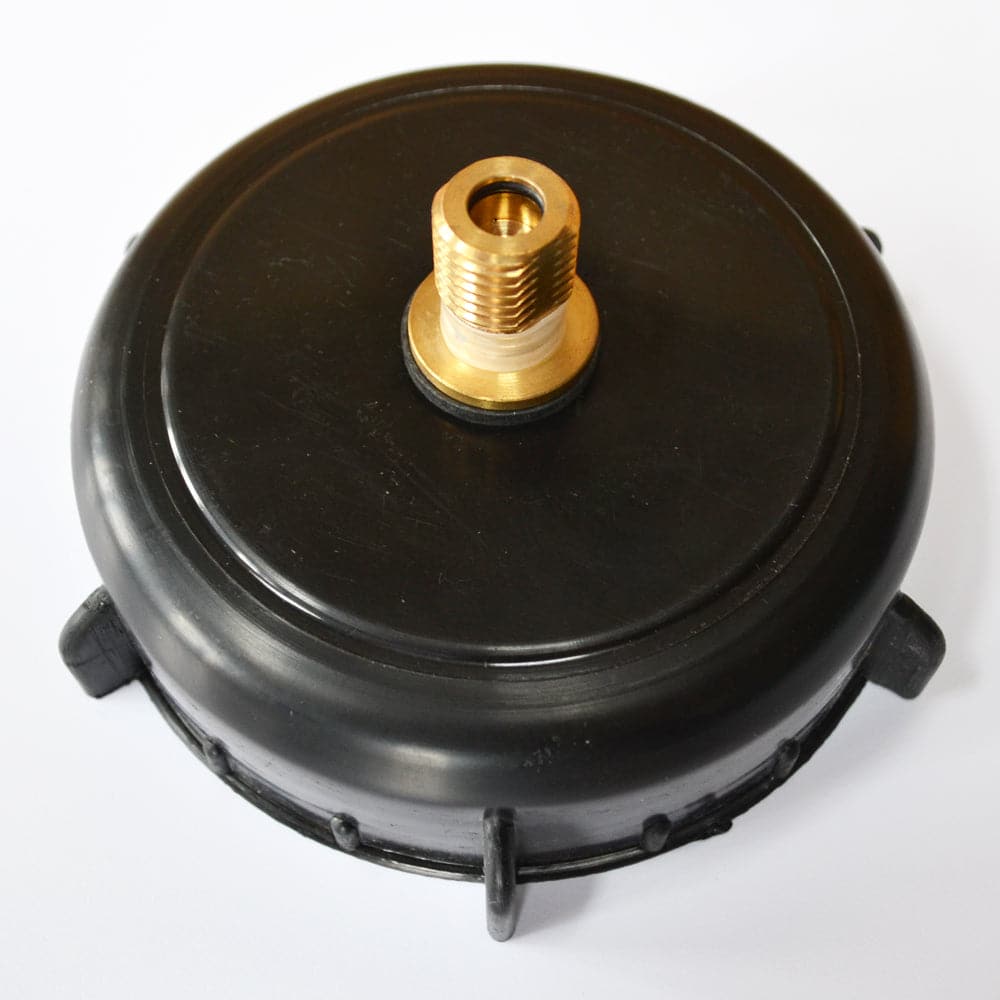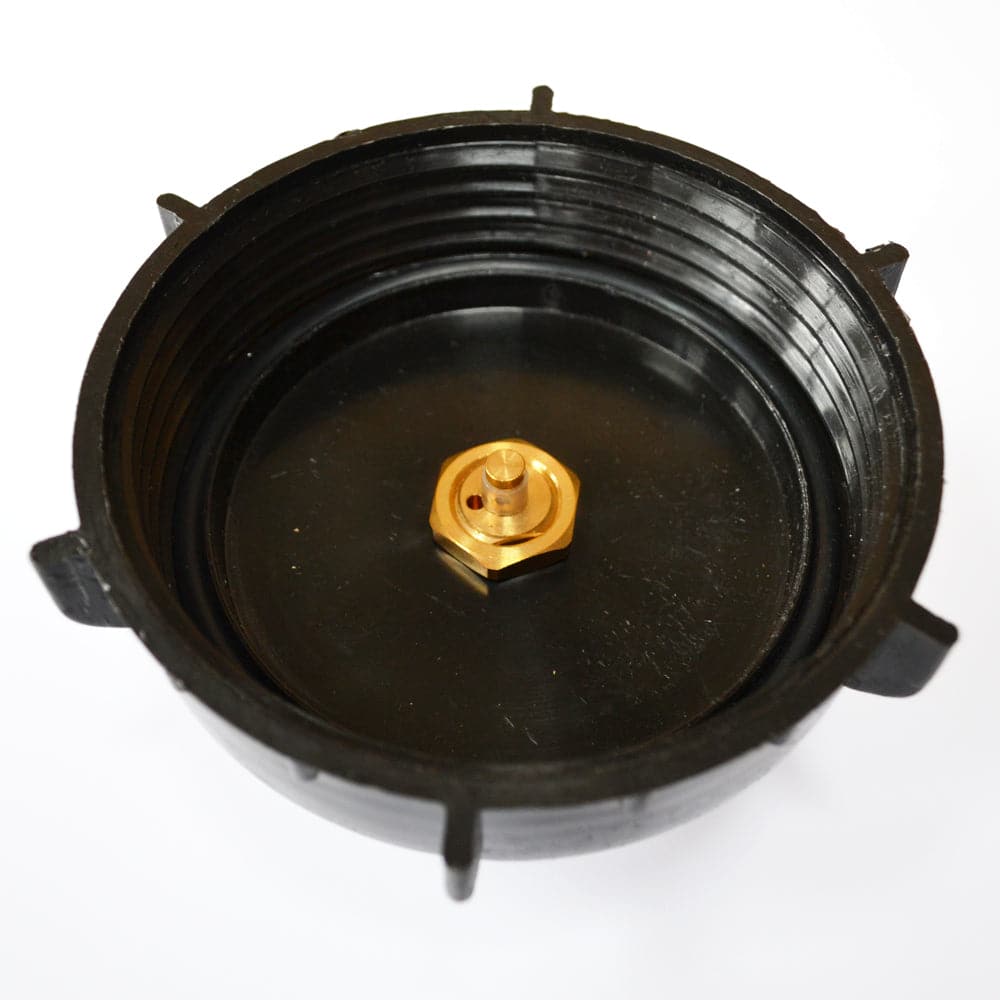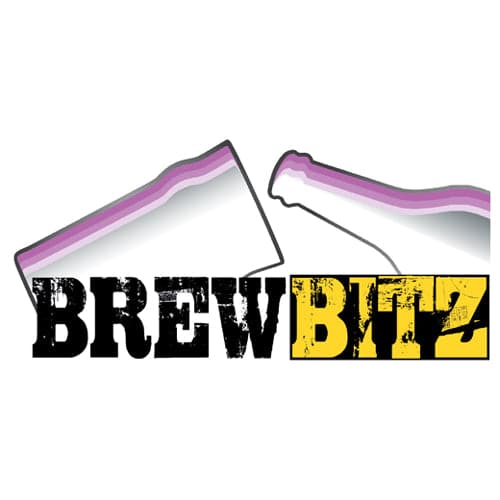 4" Cap with Hambleton Bard S30 Style CO2 valve for King Keg Barrel
Add this item to your cart and then use our handy Shipping Calculator on the basket page to calculate your delivery charge.
Delivery to UK addresses starts at just £1.50 and orders over £70 are eligible for free UK delivery*
4" Inch cap for King Keg pressure barrel with standard CO2 gas inlet - ideal for use with the Hambleton Bard S30 or Brewgas L30 gas cylinders.
Will not work with the small 8 gram CO2 cartridges as there is no pin in the valve.
If you have bought a keg with a vent cap, then it won't let air into your barrel as you take beer out the tap.  This means eventually no beer will come out of the tap!
To prevent this from happening, this 4" Inch cap for King Keg with pressure valve will cause the keg barrel to hold co2 pressure from the secondary fermentation.  If this pressure becomes too low as you are pulling off your pints, then you can inject some more CO2.
This keeps the the pressure up, aiding an speed of pouring and a good head formation, as well as keeping the beer safe from bacterial infection.

For maintenance of this valve, please see our YouTube video - https://www.youtube.com/watch?v=2j_sC3NsYgw