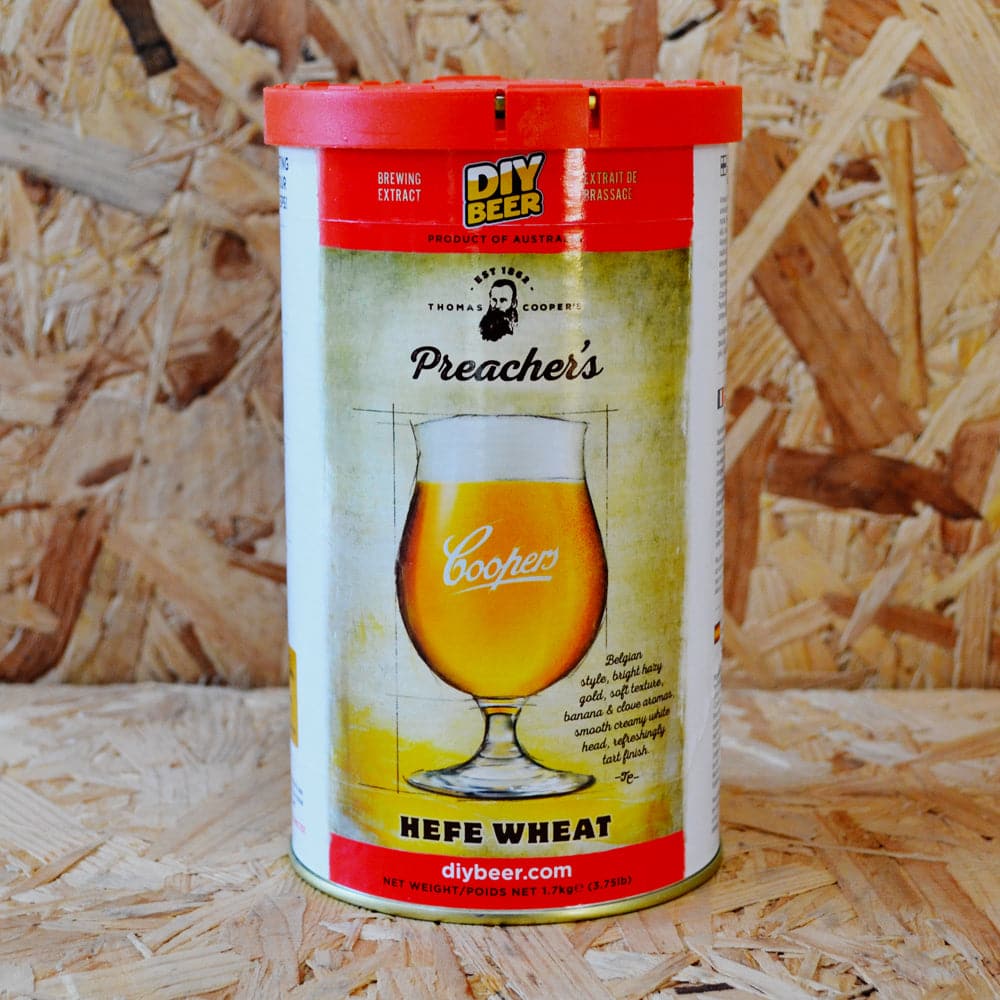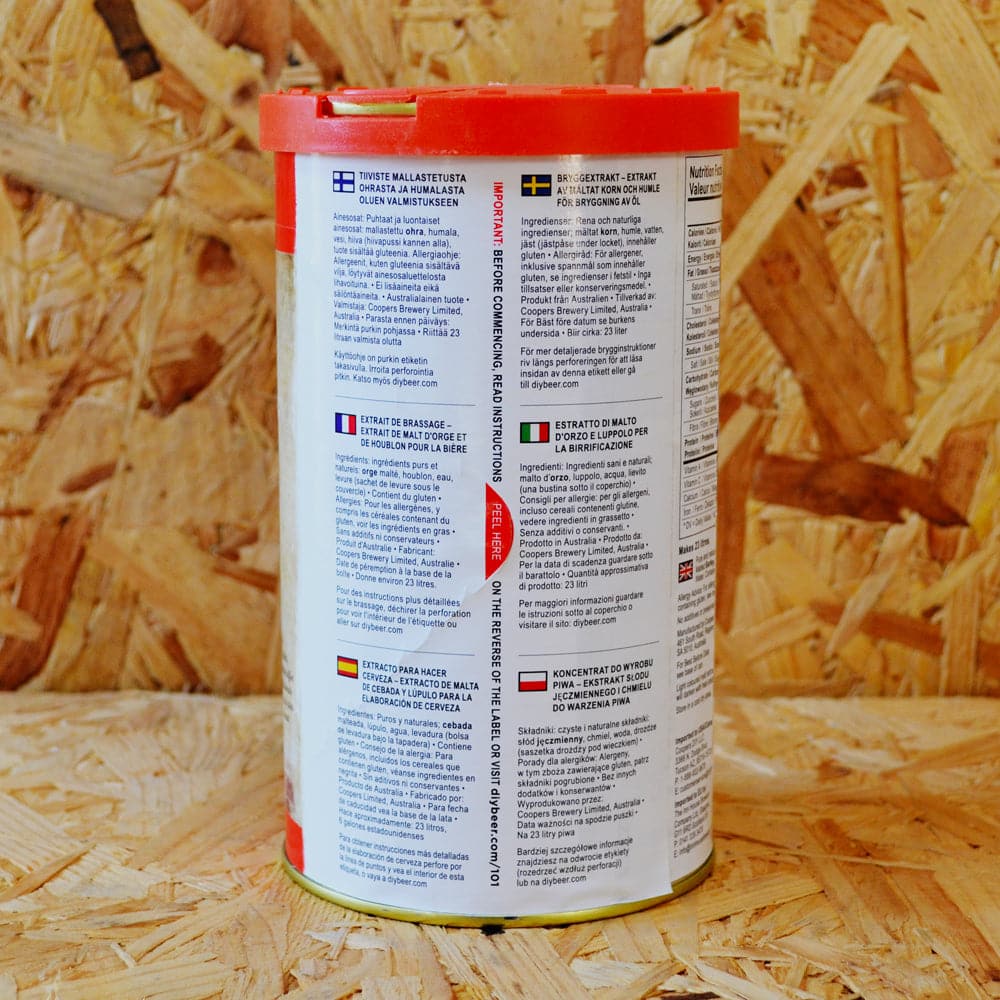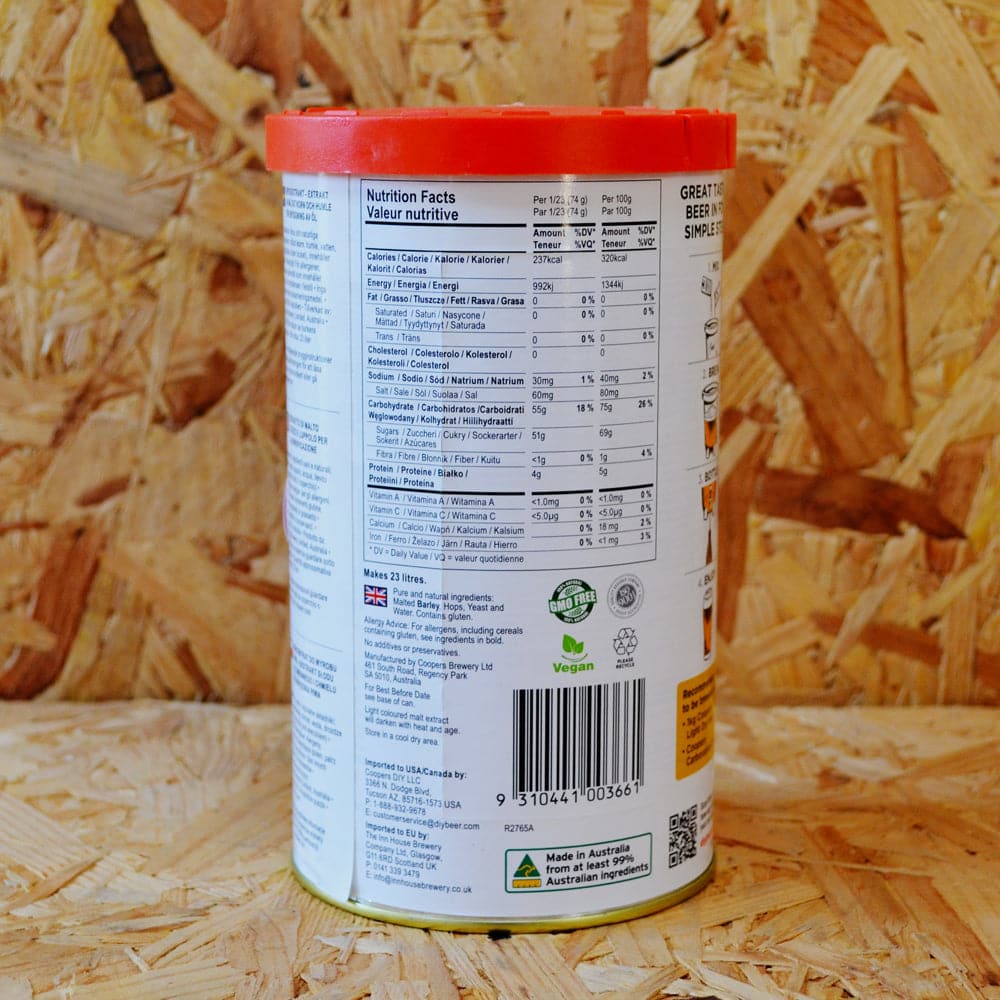 Coopers - Preacher's Hefe - Wheat Beer - 40 Pint Beer Kit
Add this item to your cart and then use our handy Shipping Calculator on the basket page to calculate your delivery charge.
Delivery to UK addresses starts at just £1.50 and orders over £70 are eligible for free UK delivery*
Make 40 pints of Belgian style wheat beer with the Coopers Preacher's Hefe Wheat beer kit. 
Coopers Preacher's Hefe Wheat beer has a golden, hazy colour that has a stunning soft velvety texture. With beautiful aromas of cloves and banana with a smooth creamy head and a tart finish, makes for a complex refreshing beer.
It gets it's name from Thomas Cooper who was a lay Preacher. In the 1900s brewing was considered a respectable trade by Methodists which provided the working man with good, wholesome malt liquor. 
And that's exactly what this beer kit does!
This kit will also require one of the following:
a - 1kg of Brewing Sugar (supermarket sugar will work, but it will cause the finished beer to be sweet)
Or
b - 1kg of Beer Enhancer.  A mixture of brewing sugar and light spraymalt.  This will give the finished beer a good body and mouth feel.
Or
c - 1.2kg of Liquid Malt Extract.  This will give the best finished beer with a smooth body, full flavour and good head retention.
You will also need basic brewing equipment such as: a bucket; siphon; steriliser; thermometer & hydrometer to brew this ingredient kit.
Coopers Preacher's Hefe Wheat beer will be ready in 3 weeks from starting to drinking! This kit is very easy to make. Mix, Brew, Bottle, Enjoy!