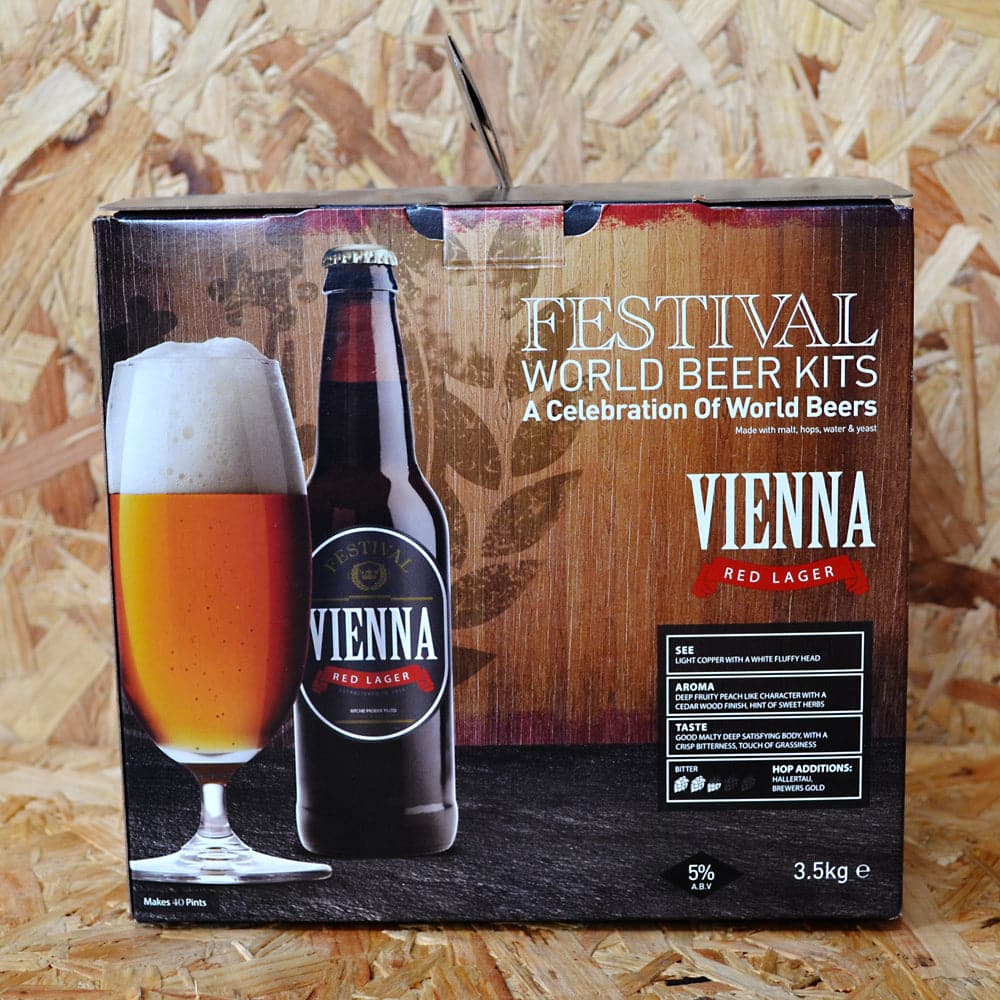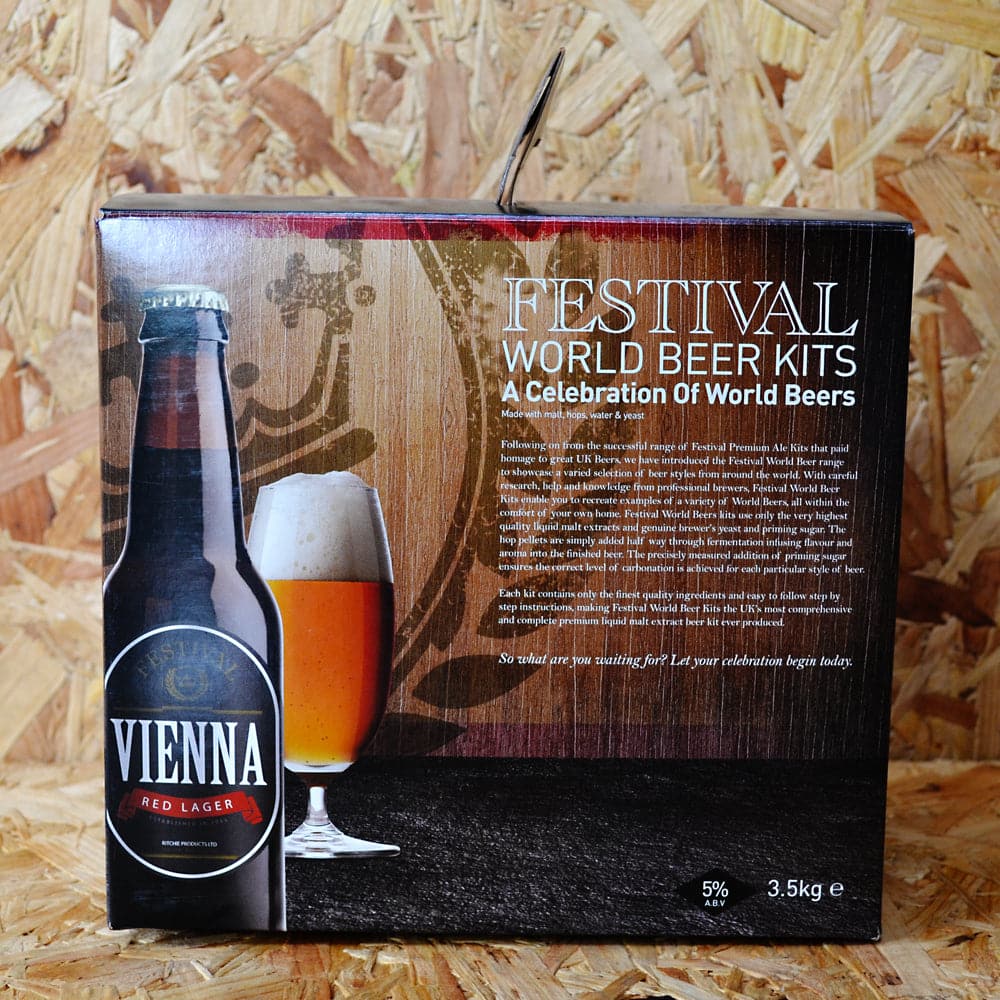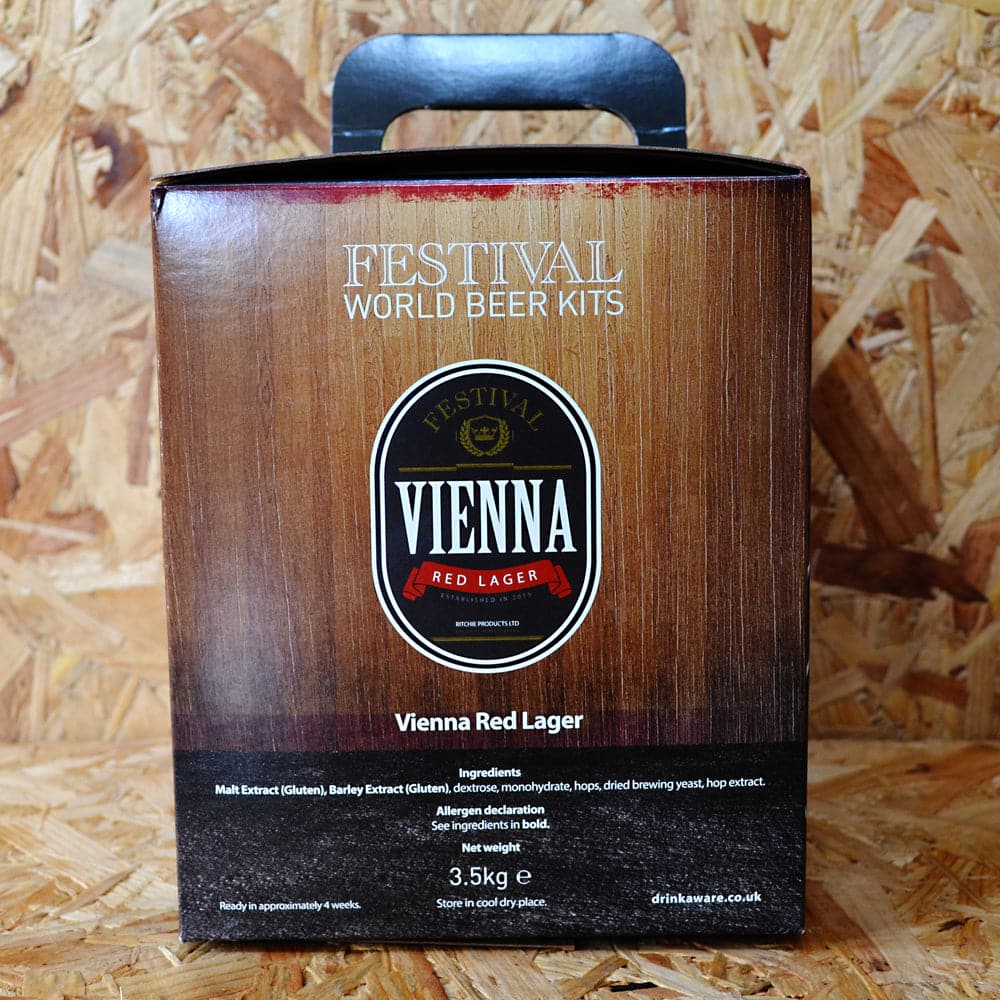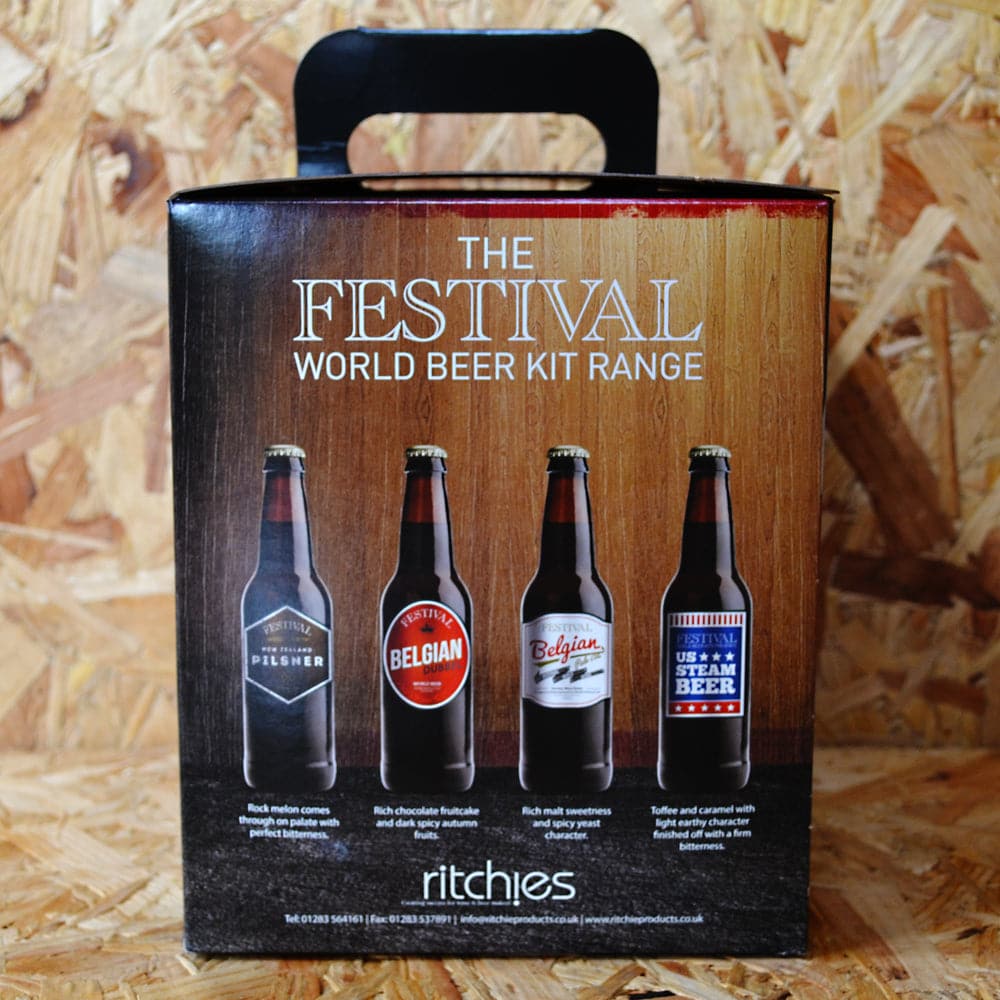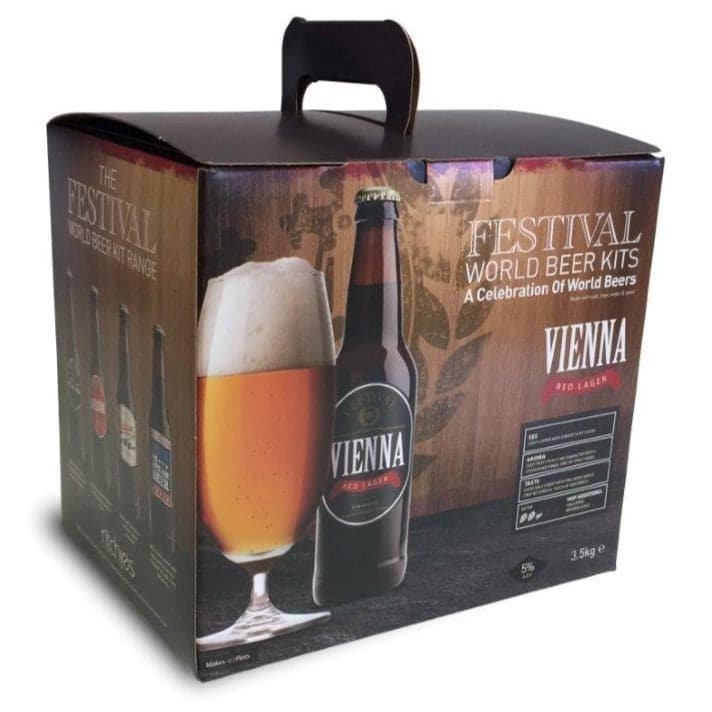 Festival Ales World Series - Vienna Red Lager - 40 Pint Beer Kit
Add this item to your cart and then use our handy Shipping Calculator on the basket page to calculate your delivery charge.
Delivery to UK addresses starts at just £1.50 and orders over £70 are eligible for free UK delivery*
Make 40 pints of traditional Vienna style red lager with the Festival Ales World Series Vienna Red Lager beer kit.  Bursting with toasty malt and topped with fruity peach and cedar wood. 
World Series Vienna Red Lager pours a light copper colour, with a fluffy white head.
If you love a good pilsner or lager style brew then this is the perfect beer kit for you. Bottle this one up and stick them in the fridge before drinking. You won't believe the result!
All malt beer kit.
ABV 5%
World Series Vienna Red Lager is light copper in colour with a white fluffy head.
Aroma: Deep fruity peach like character, with a cedarwood finish, and hints of sweet herbs.
Taste: Good and malty, deep satisfying body, with crisp bitterness and a touch of grassiness
Hops: Hallertau, Brewers Gold 

 
You will also need basic brewing equipment such as: a bucket; siphon; steriliser; thermometer & hydrometer to brew this Festival Ales ingredient kit.