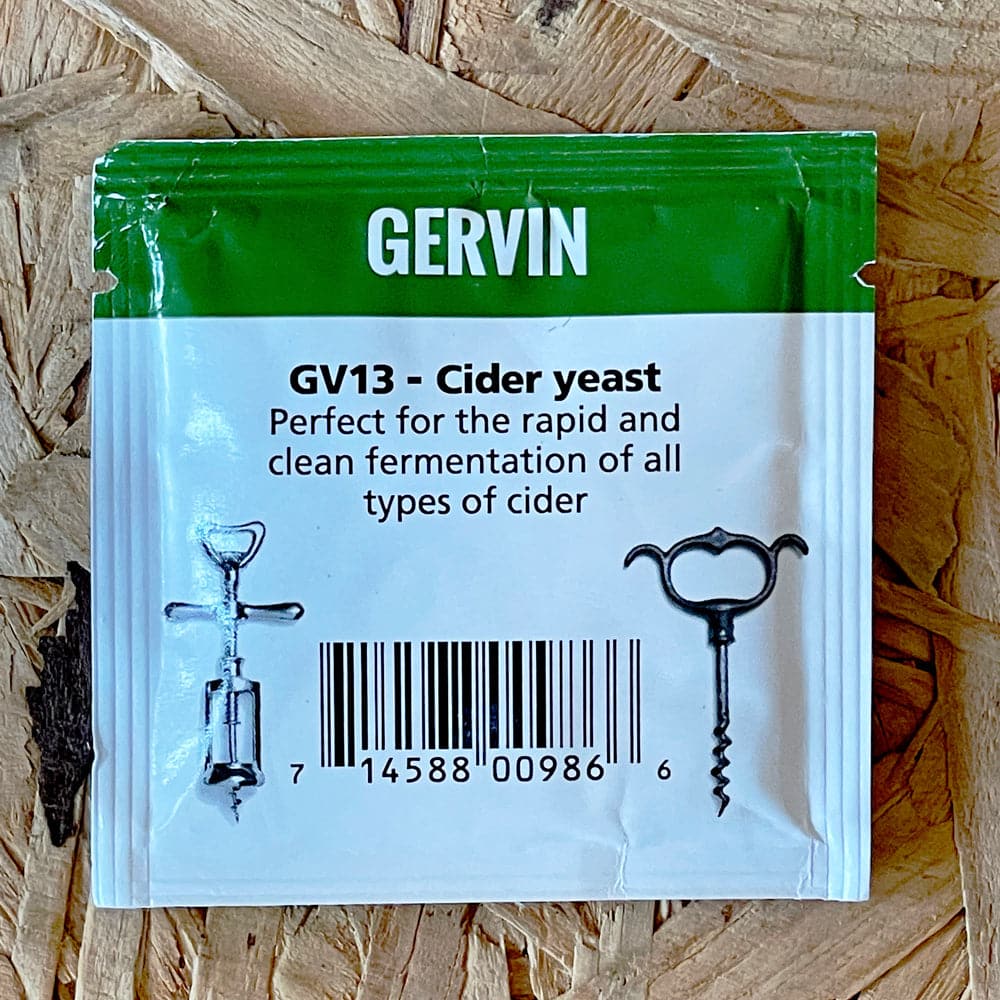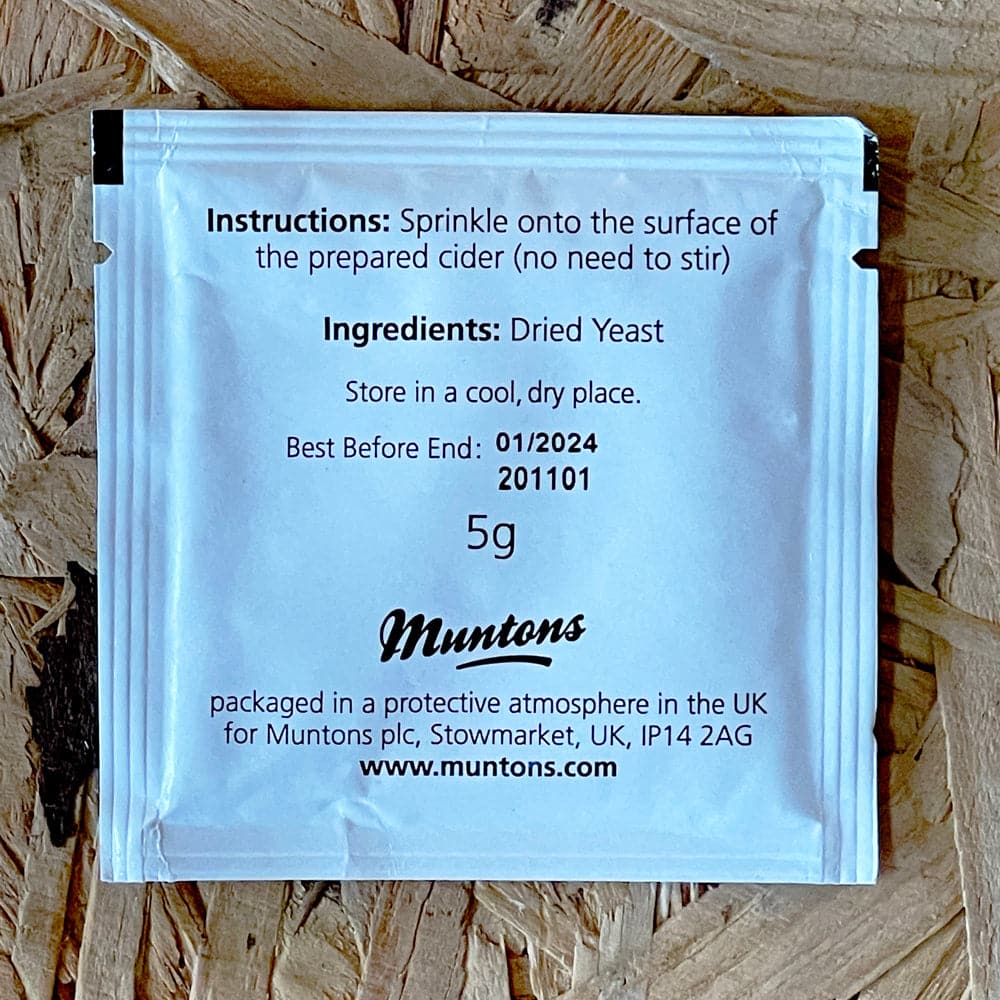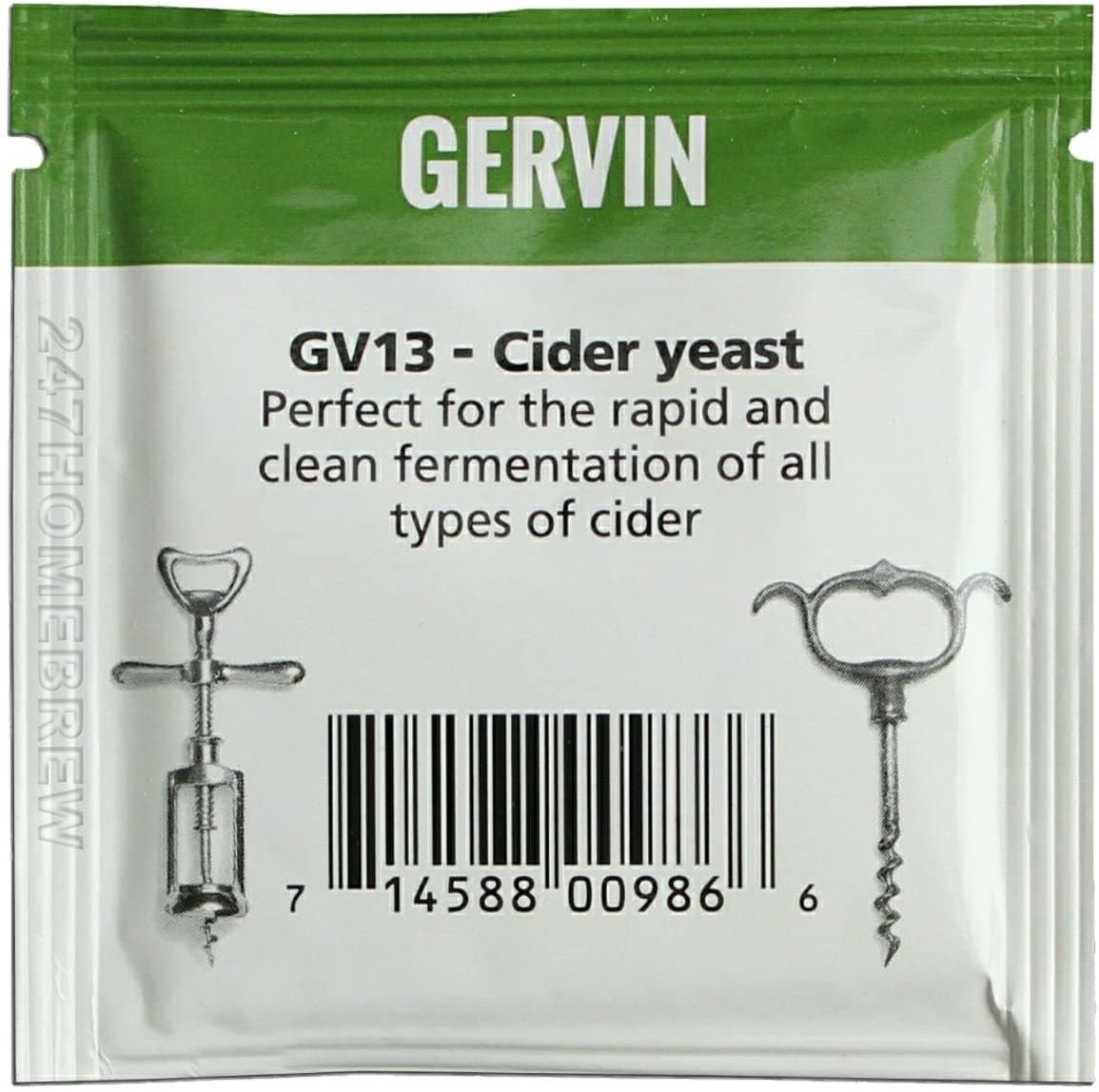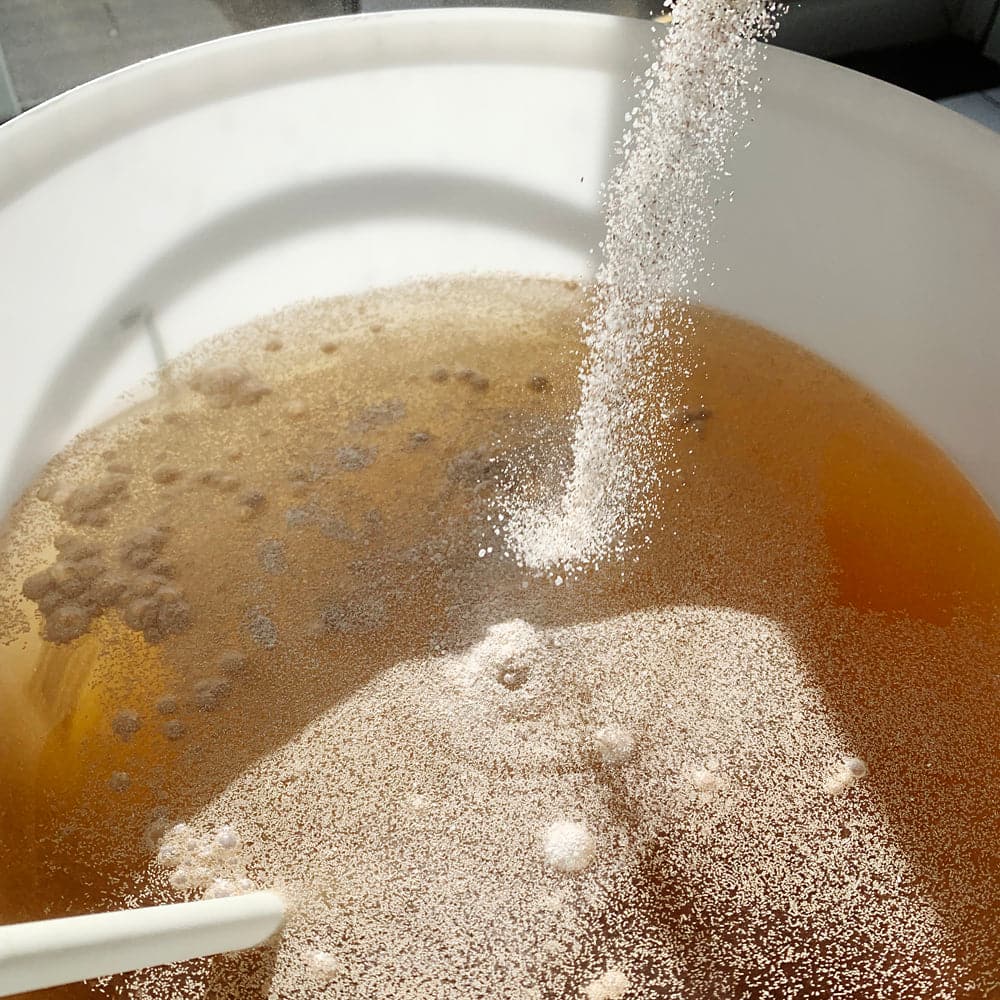 Cider Yeast - Gervin - GV13 - 5g
Add this item to your cart and then use our handy Shipping Calculator on the basket page to calculate your delivery charge.
Delivery to UK addresses starts at just £1.50 and orders over £70 are eligible for free UK delivery*
Gervin GV13 is an excellent all round cider yeast.
Use Gervin GV13 cider yeast to make a clean, crisp and fresh tasting cider.