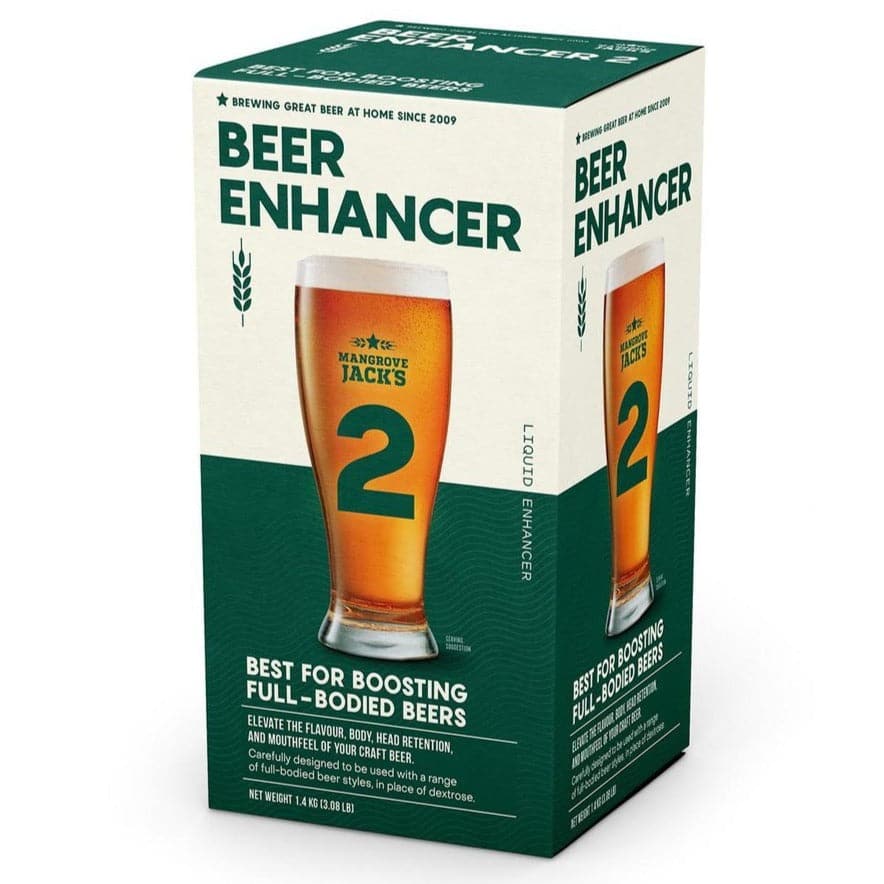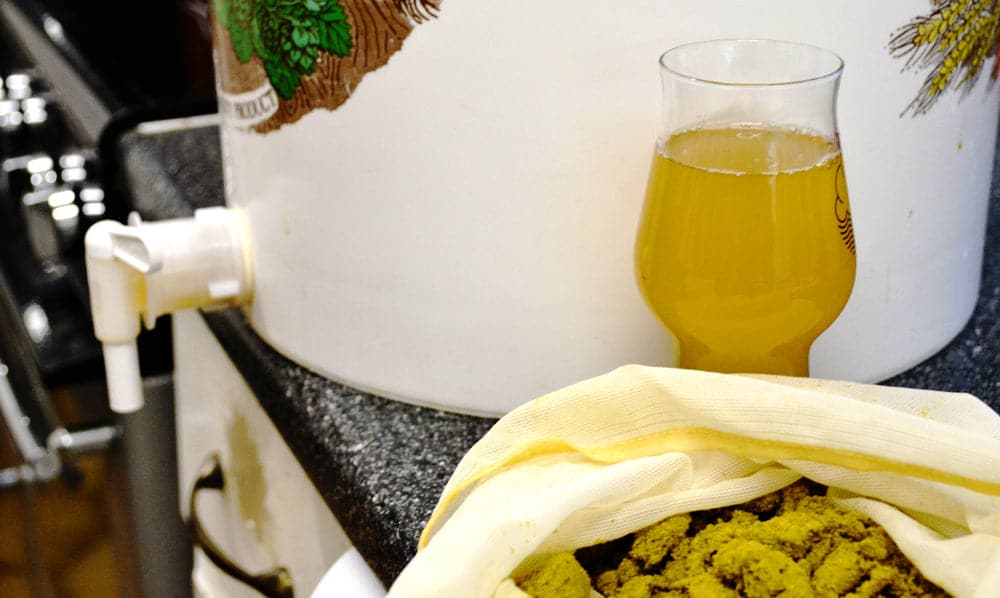 Mangrove Jack's - Liquid Beer Enhancer 2 - 1.4kg
Add this item to your cart and then use our handy Shipping Calculator on the basket page to calculate your delivery charge.
Delivery to UK addresses starts at just £1.50 and orders over £70 are eligible for free UK delivery*
Mangrove Jack's Liquid Beer Enhancer 2 – best for boosting full-bodied beers!
Mangrove Jacks Liquid Beer Enhancer 2 infuses a special blend of liquid malt extract, invert sugar syrup and glucose syrup. It has been carefully designed to be used with a range fuller bodied beer styles, such as IPAs, English and American Pale Ales, or any amber, red, or dark beer styles.
Use Liquid Beer Enhancer 2 as an alternative to approx. 1kg of dextrose in your brew to elevate the flavour, body, head retention and mouthfeel of your beer.
Lots of the Mangrove Jacks beer kits need beer enhancer added.  If they suggest Mangrove Jacks Beer Enhancer 2 then this is the one you need.