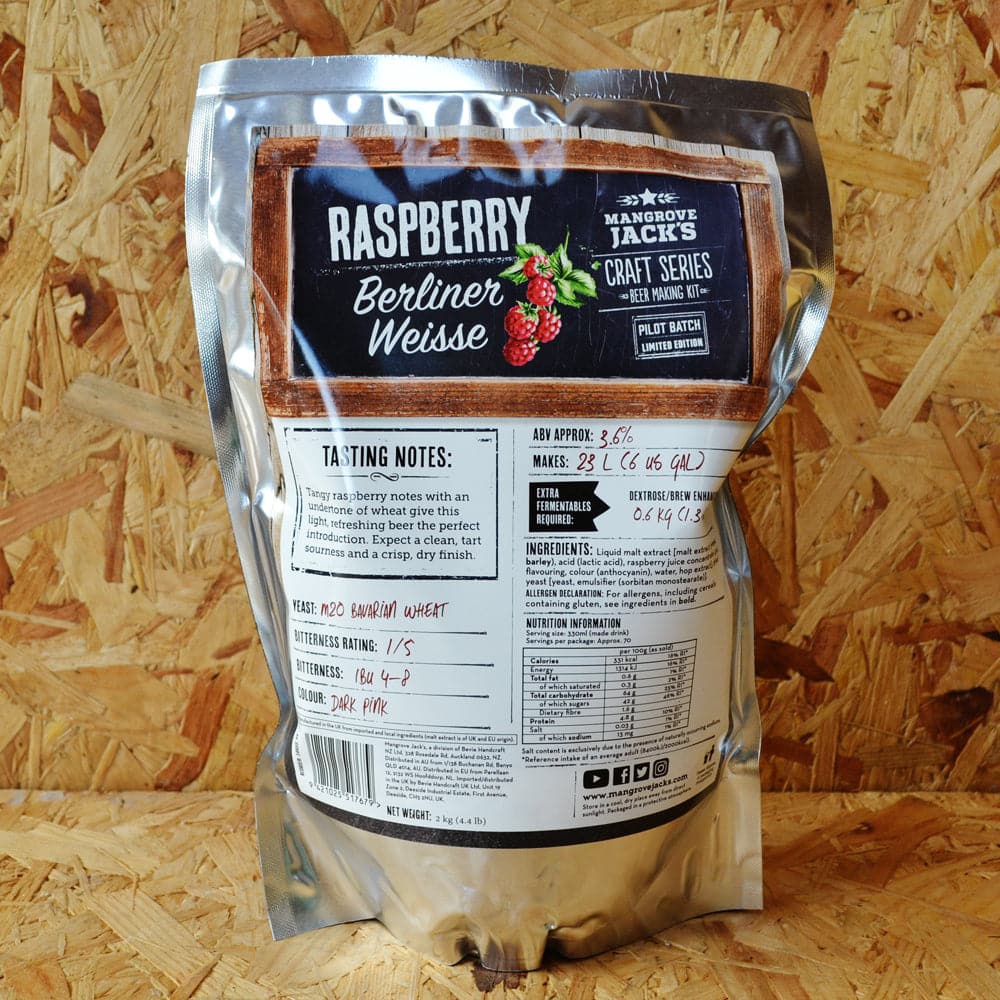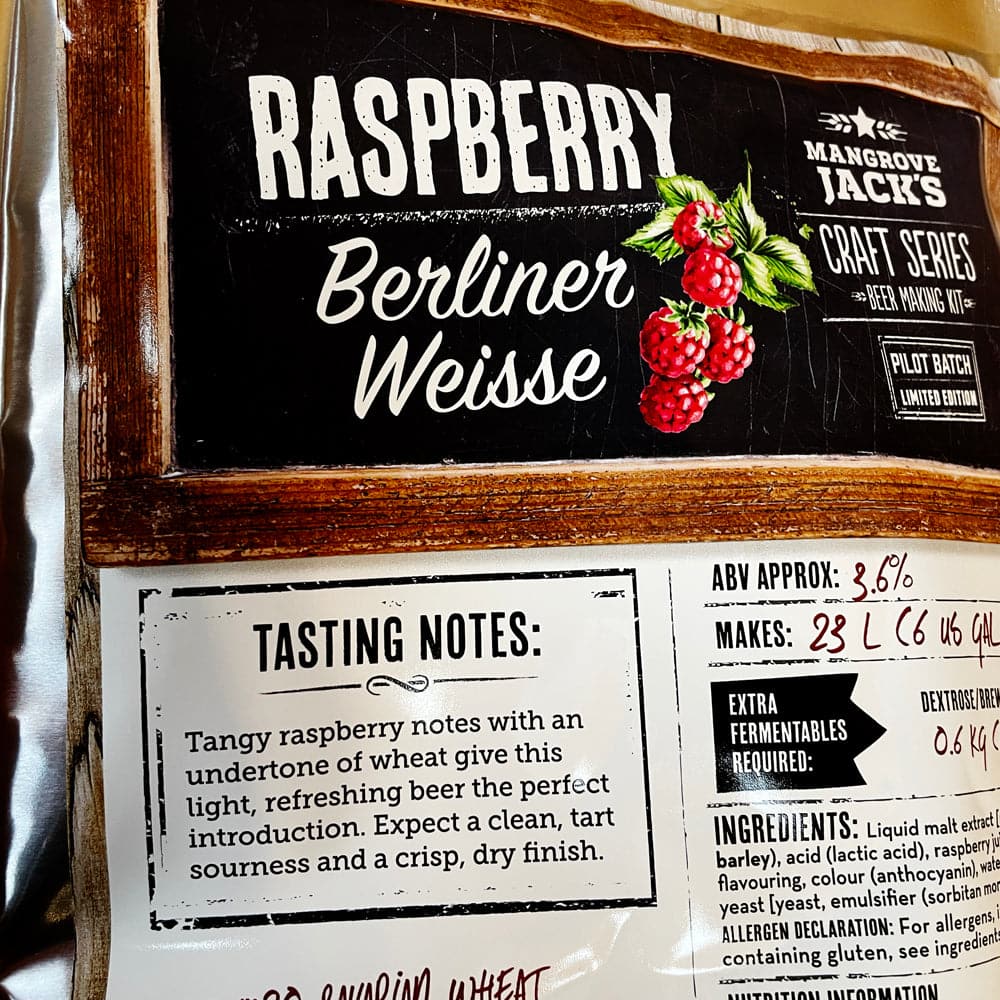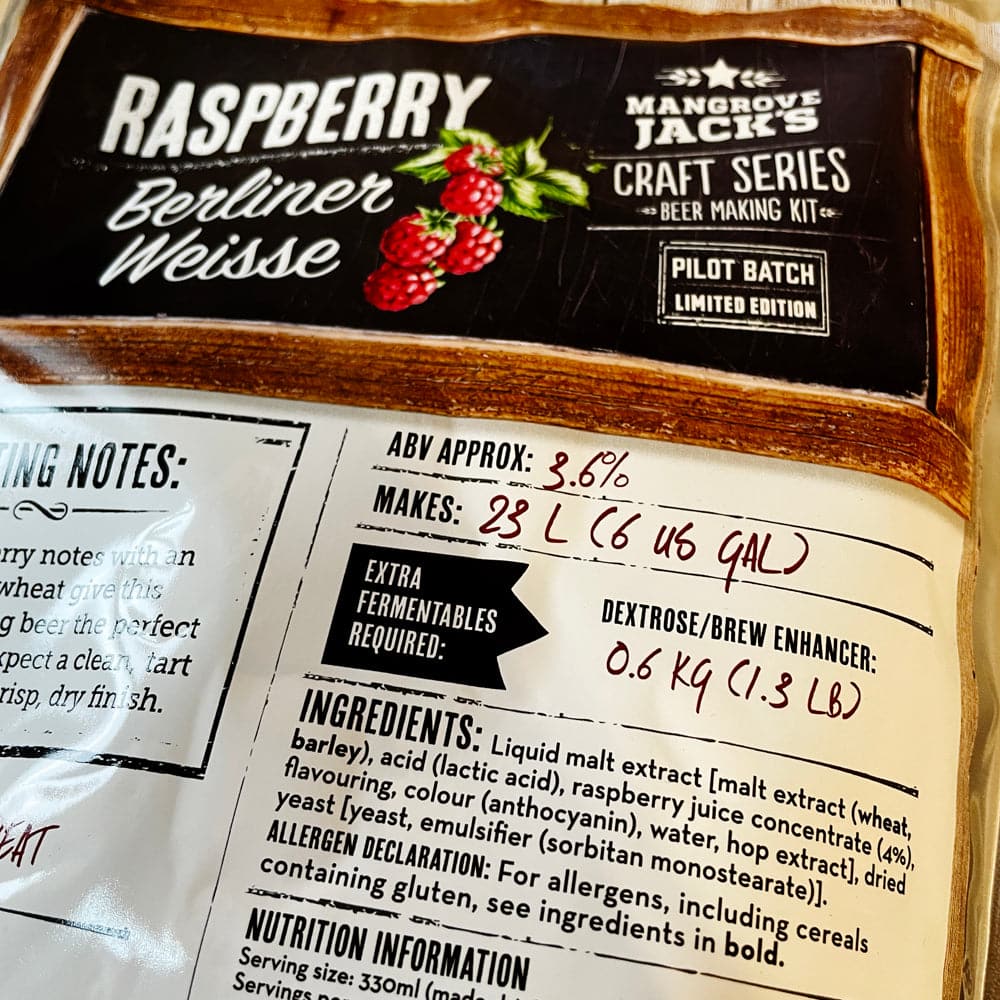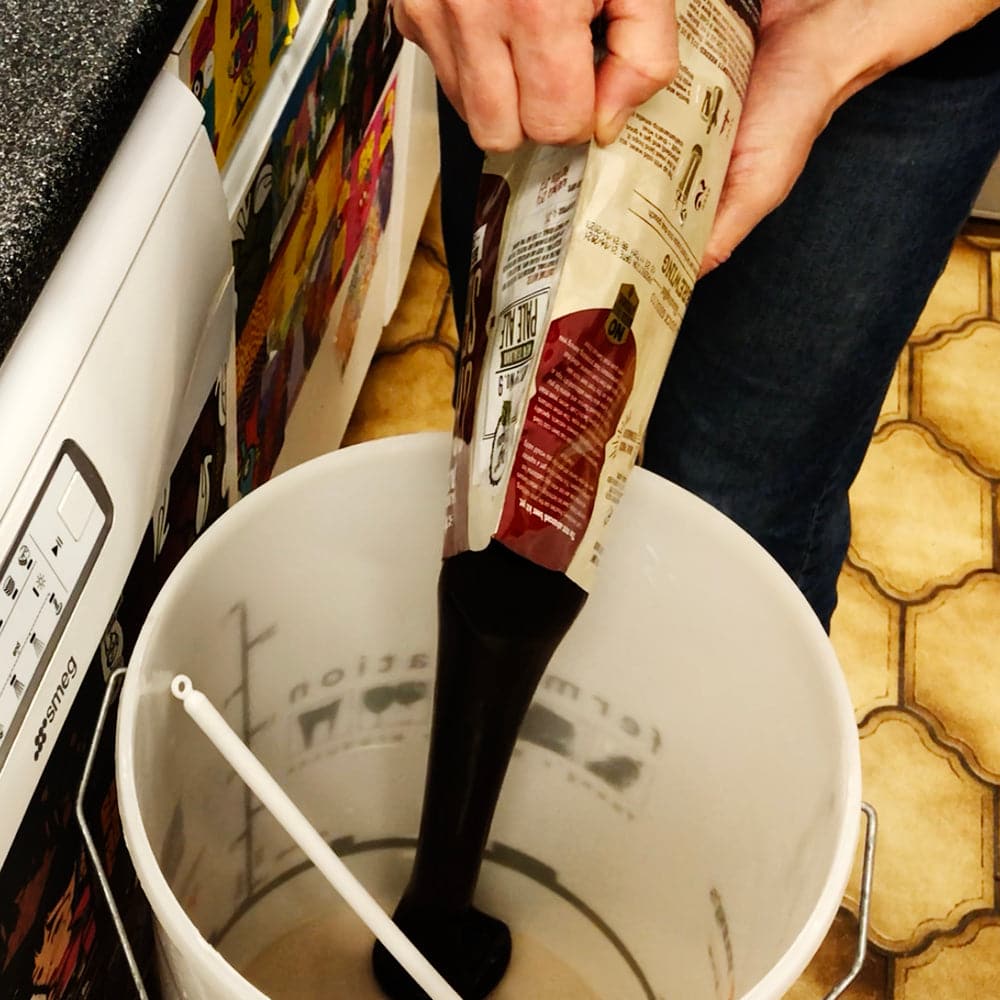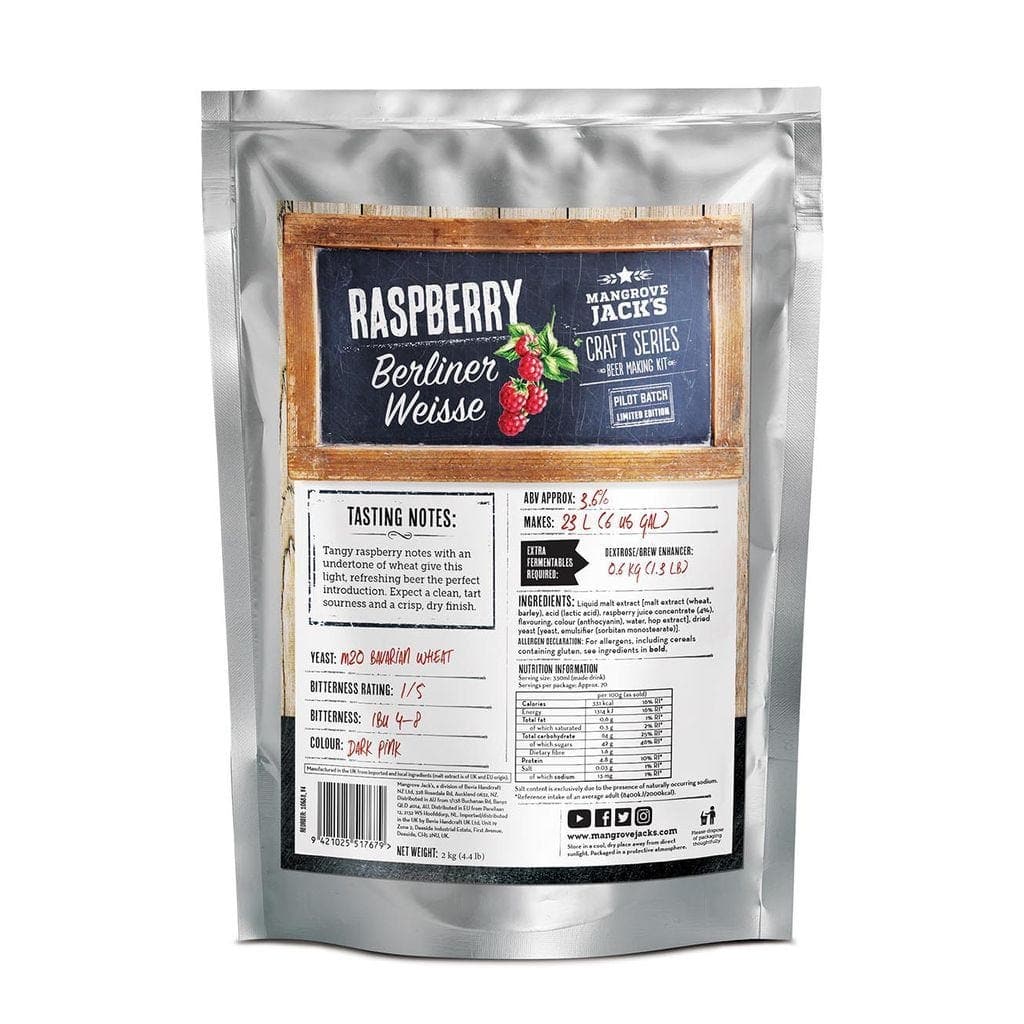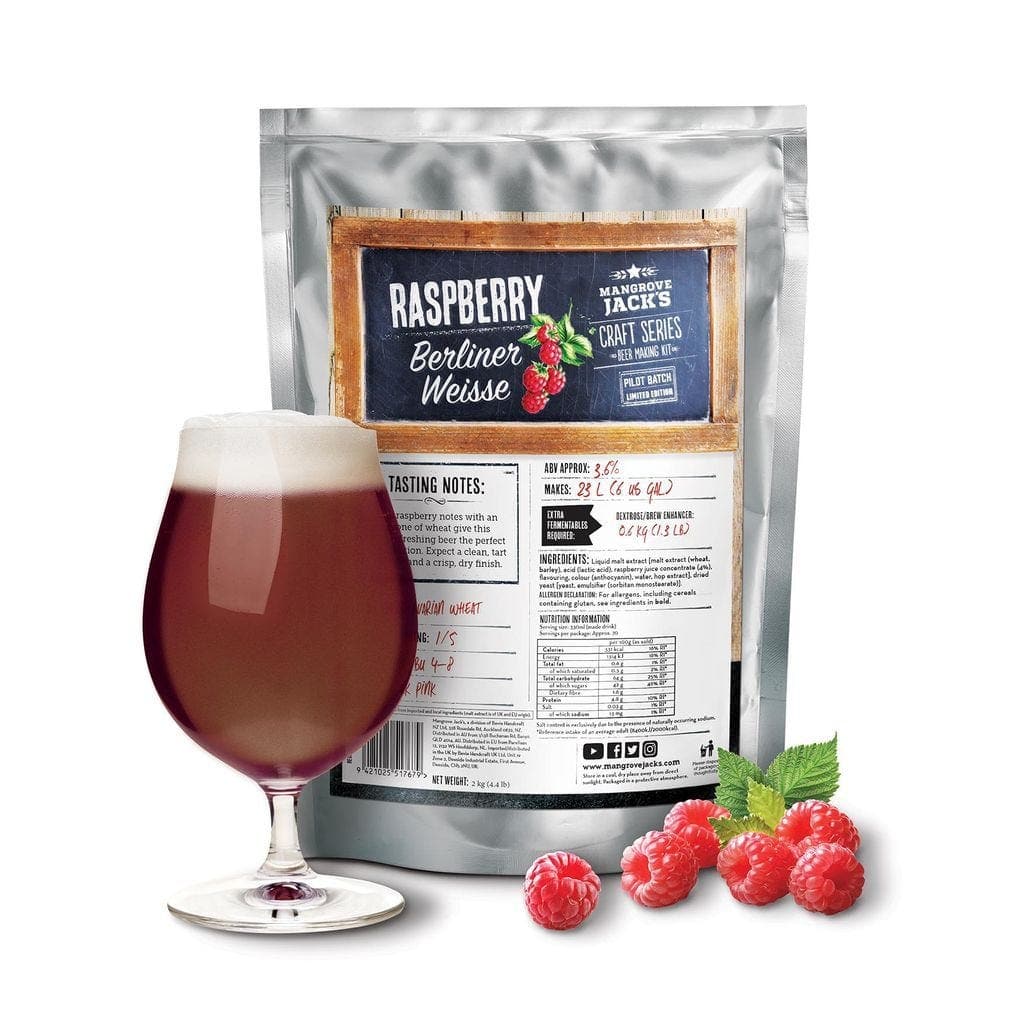 Mangrove Jacks Raspberry Berlinner Weisse Sour Beer - 40 Pint Beer Kit
Add this item to your cart and then use our handy Shipping Calculator on the basket page to calculate your delivery charge.
Delivery to UK addresses starts at just £1.50 and orders over £70 are eligible for free UK delivery*
Love a fruity beer? Then make the Mangrove Jacks Raspberry Berlinner Weisse beer kit to give you lots of amazing fruity raspberry beer with a gentle tartness to get your lips puckering. 
The Mangrove Jacks Raspberry Berlinner Weisse is a slightly sour style beer originating from Germany where fruit is added - like raspberries - that naturally have a tartness to make your mouth water. 
This Mangrove Jacks Raspberry Berlinner Weisse has a large amount of wheat added which makes it smoother, silky almost and also makes it lighter in flavour.  Adding fruit to this style of beer compliments the sour tones, sweetening it slightly but also making the fruits taste as fresh as if you had just picked them.
A lower ABV of just 3.6%, Mangrove Jacks Raspberry Berlinner Weisse is incredibly refreshing served cold, looks great (dark pink) and tastes great with the raspberry adding a tart crispness to the beer.  
Best if bottled, served fizzy and straight from the fridge.
Sour beers are still growing in popularity in the UK and raspberry beers are the most popular in that range.
Bitterness - 1/5 - Very Low
- - -
This kit will also require one of the following:
a - 600g of Brewing Sugar (supermarket sugar will work, but it will cause the finished beer to be sweet)
Or
b - 600g of Beer Enhancer.  A mixture of brewing sugar and light spraymalt.  This will give the finished beer a good body and mouth feel.

You will also need basic brewing equipment such as: a bucket; siphon; steriliser; thermometer & hydrometer to brew this ingredient kit.