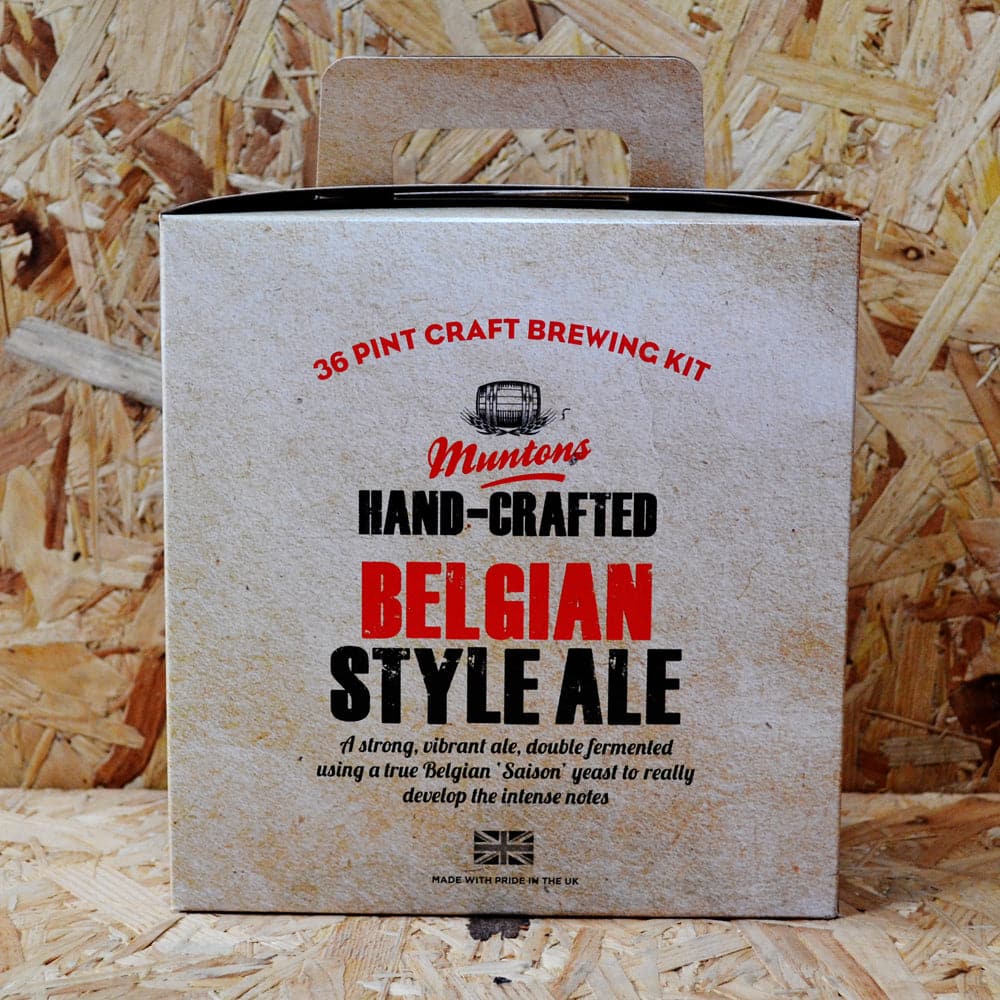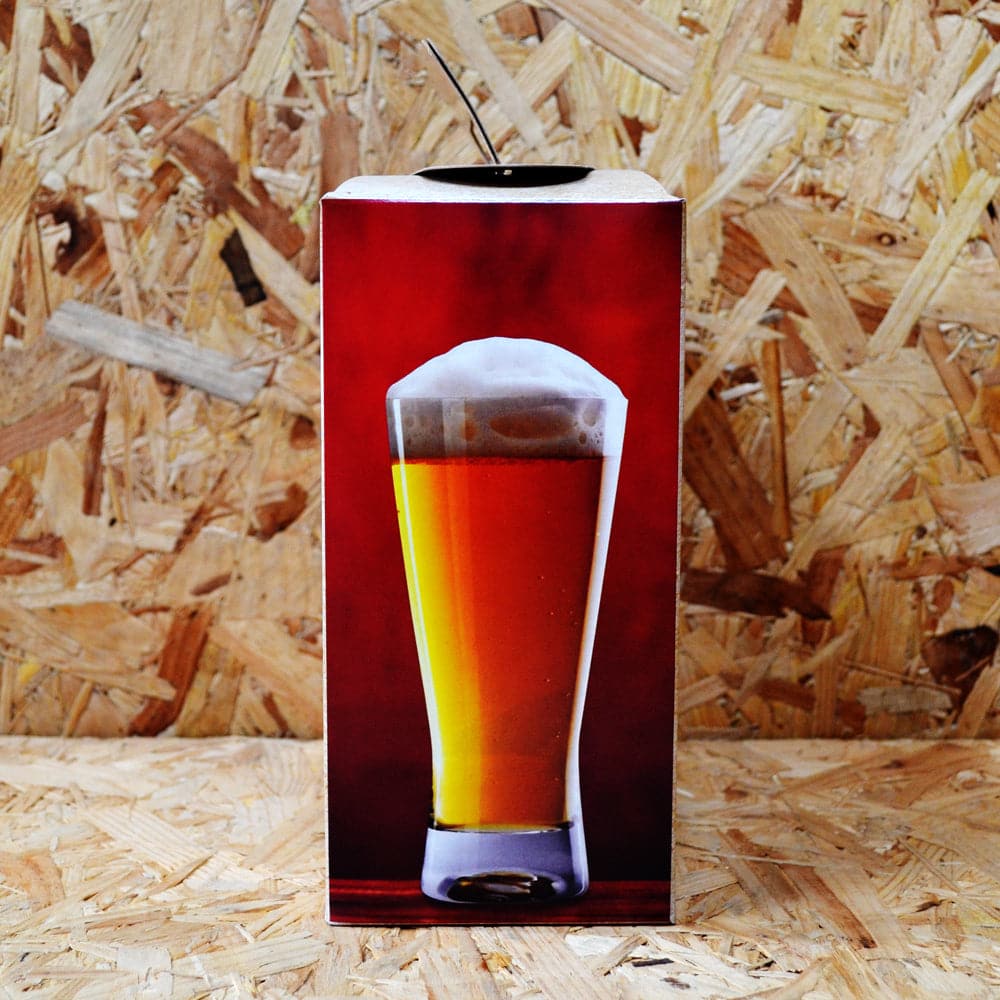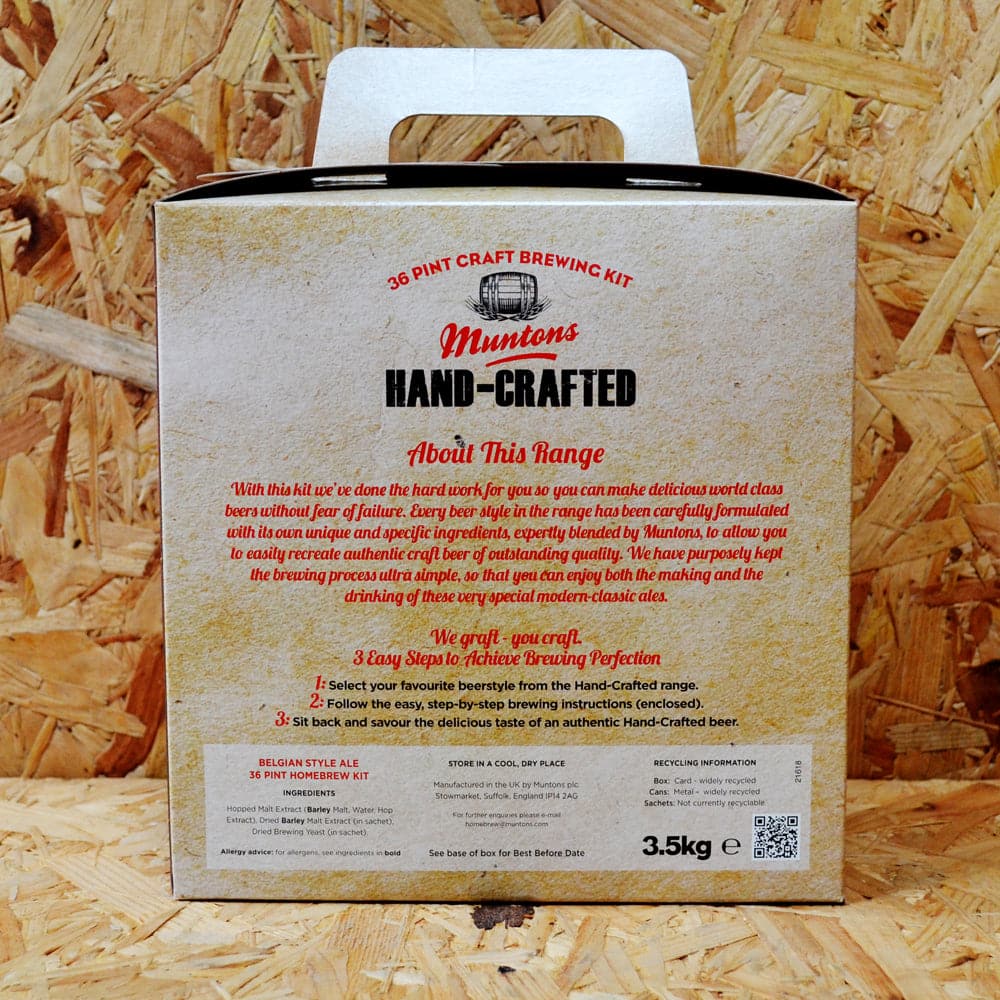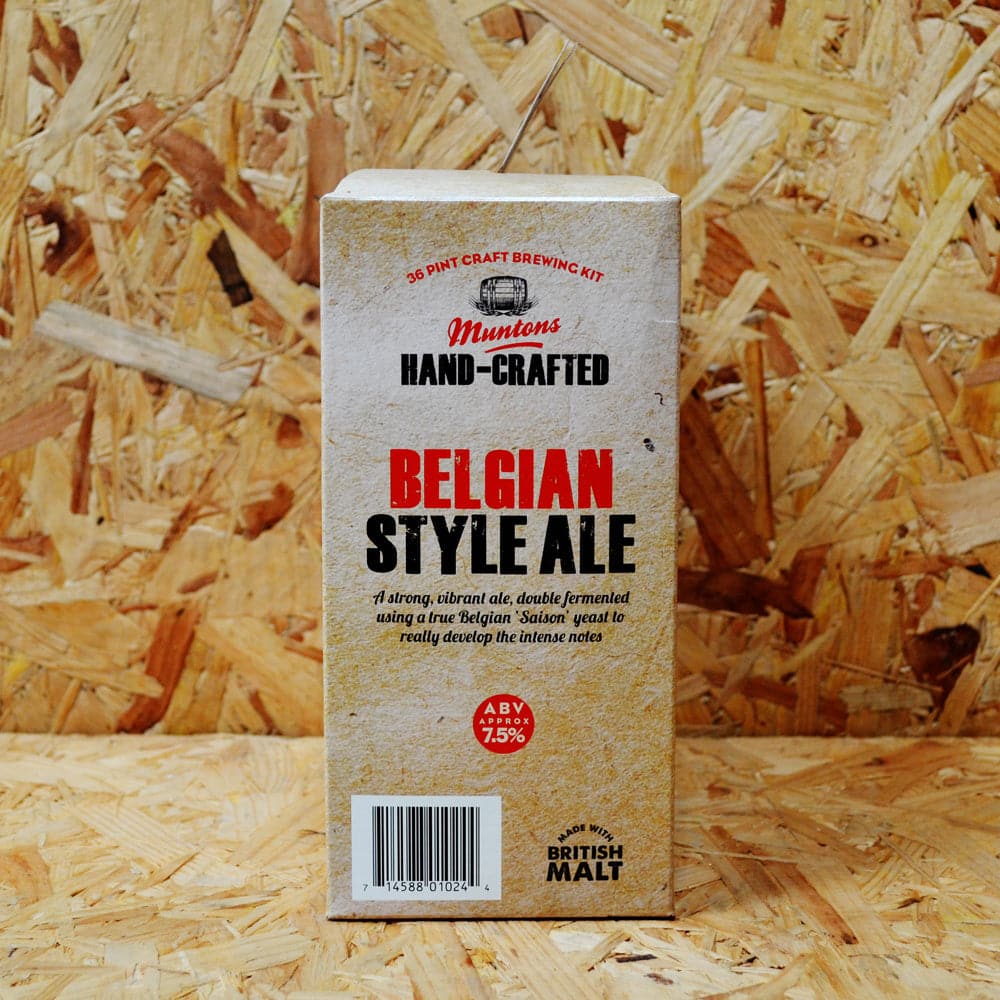 Muntons Hand Crafted - Belgian Ale - 36 Pint Beer Kit
Add this item to your cart and then use our handy Shipping Calculator on the basket page to calculate your delivery charge.
Delivery to UK addresses starts at just £1.50 and orders over £70 are eligible for free UK delivery*
The Muntons Hand Crafted Belgian Ale 36 Pint Craft Brewing Kit will make you a premium, high quality belgian style ale that uses Belgian Saison yeast for an authentic end result. This beer is strong! It works out at approximately 7.5% and so it comes with additional spray malt to be added during the fermentation (see instructions). A strong beer with bags of character!
From the craft range this kit makes you some of the best, highest quality beer you can buy on the home brew market! Why not give it a go!?
You will also need basic brewing equipment such as: a bucket; siphon; steriliser; thermometer & hydrometer to brew this ingredient kit.