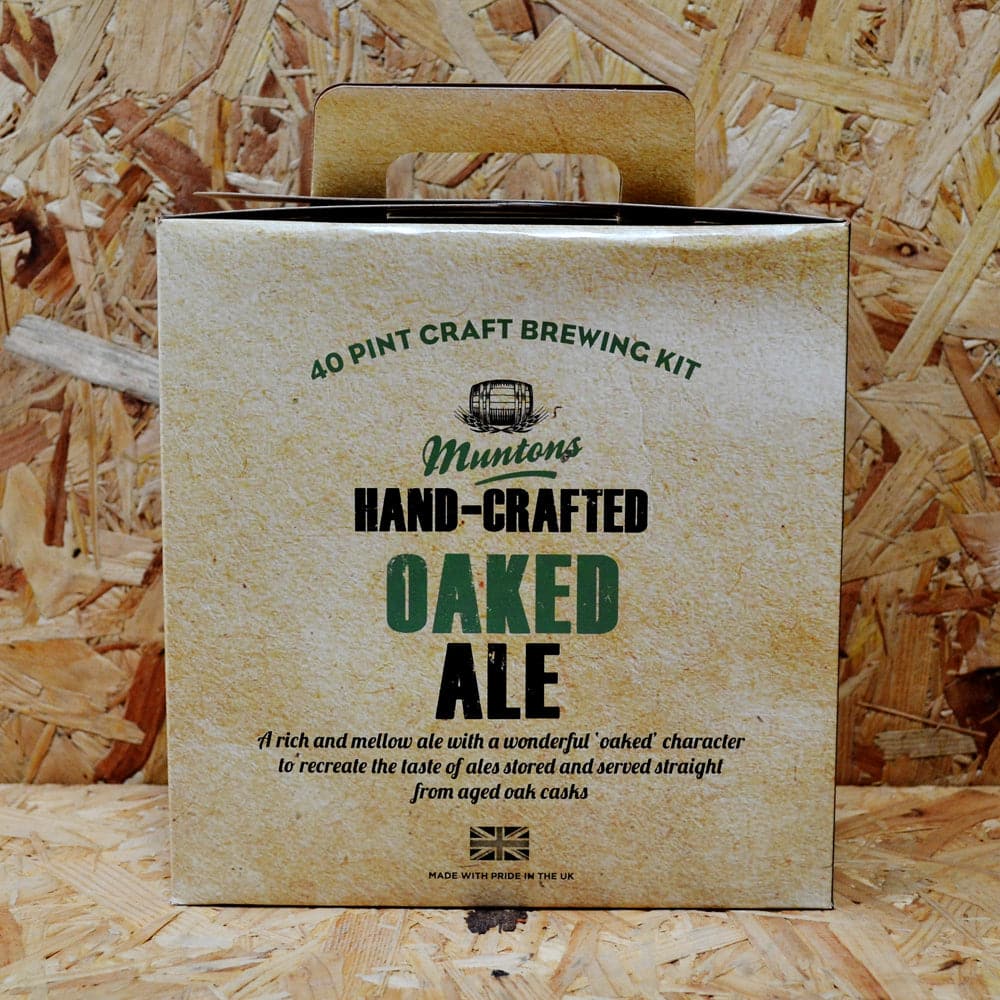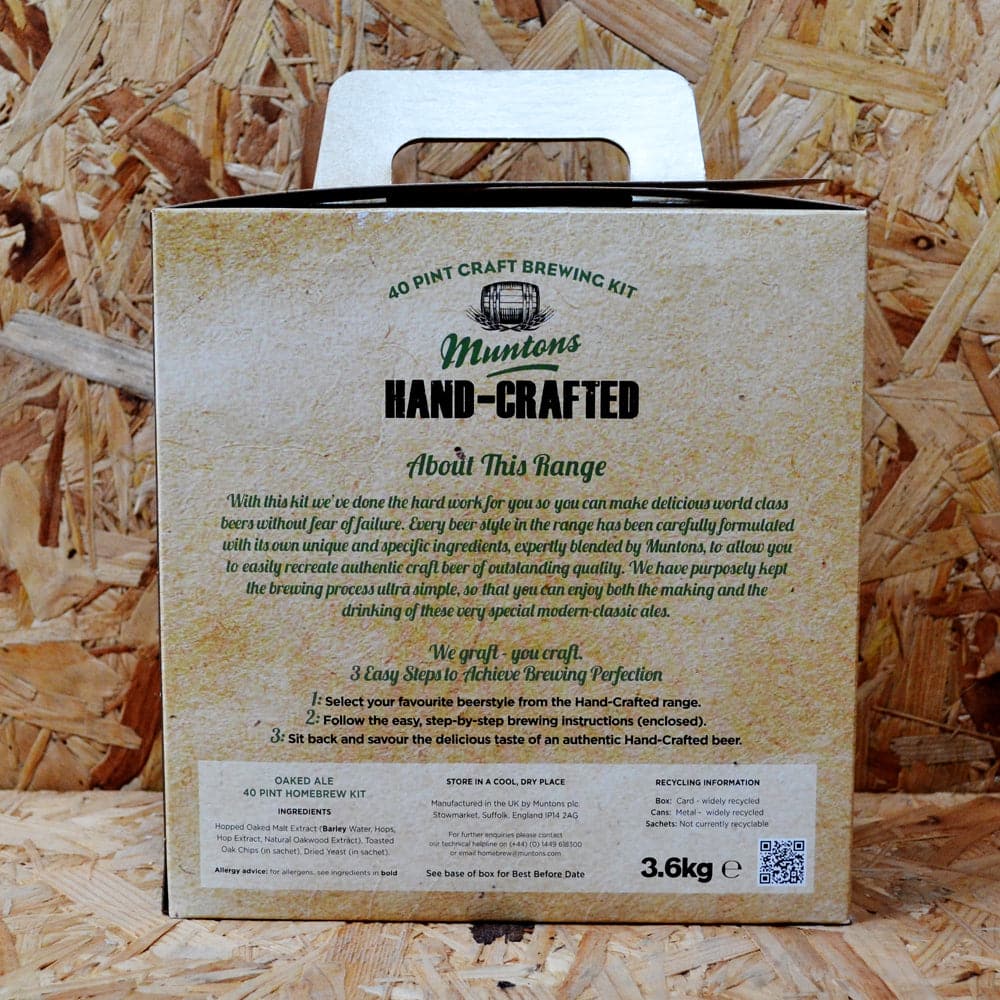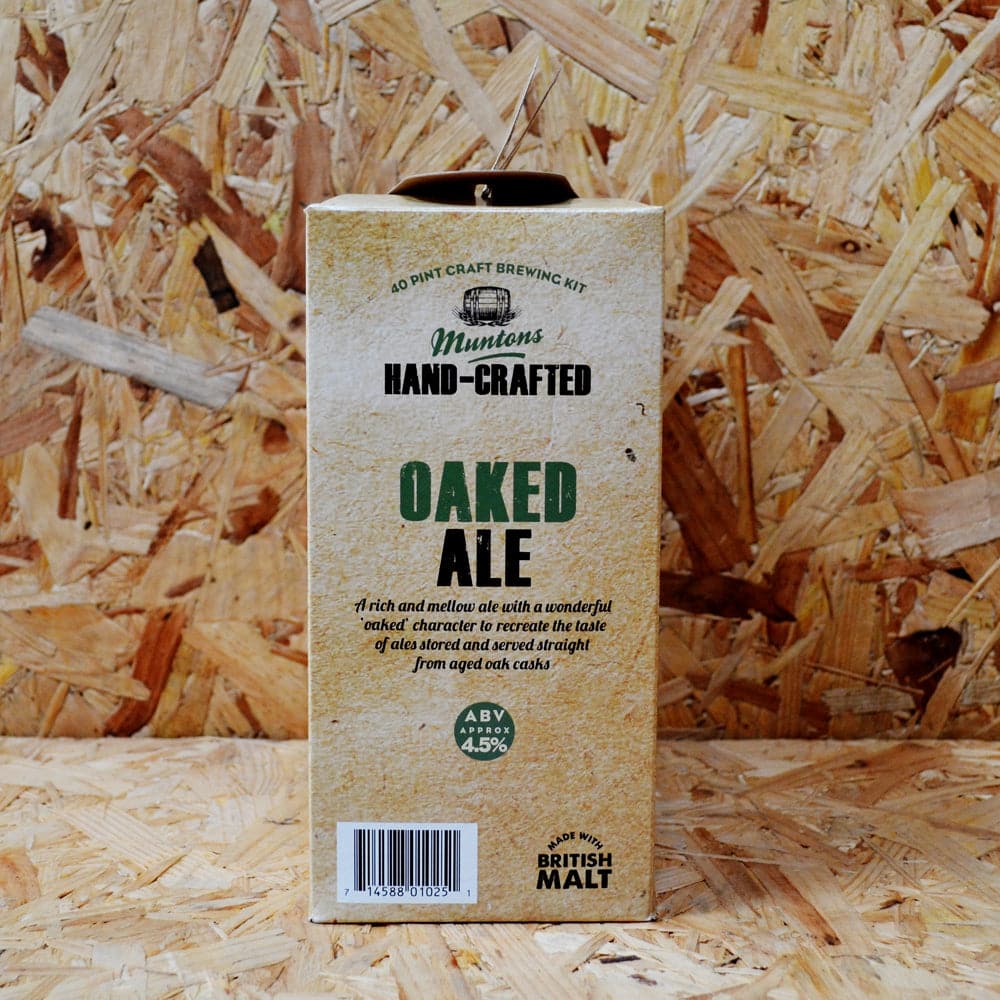 Muntons Hand Crafted - Oaked Ale - 40 Pint Beer Kit
Add this item to your cart and then use our handy Shipping Calculator on the basket page to calculate your delivery charge.
Delivery to UK addresses starts at just £1.50 and orders over £70 are eligible for free UK delivery*
Fresh from the Hand Crafted series, the Muntons Oaked Ale is a seriously good beer kit that makes 40 pints of the very finest in home crafted beer.
This beer is deep, full and rich yet smooth and mellow. It has a wonderful oaky flavour and aroma, as the name suggests. This kit will give you the taste that your beer has been aged in real oak barrels. A truly excellent beer that is set to impress.
A stunning beer. All malt kit. Requires no extra sugar. Ready in 3-4 weeks.
You will also need basic brewing equipment such as: a bucket; siphon; steriliser; thermometer & hydrometer to brew this ingredient kit.