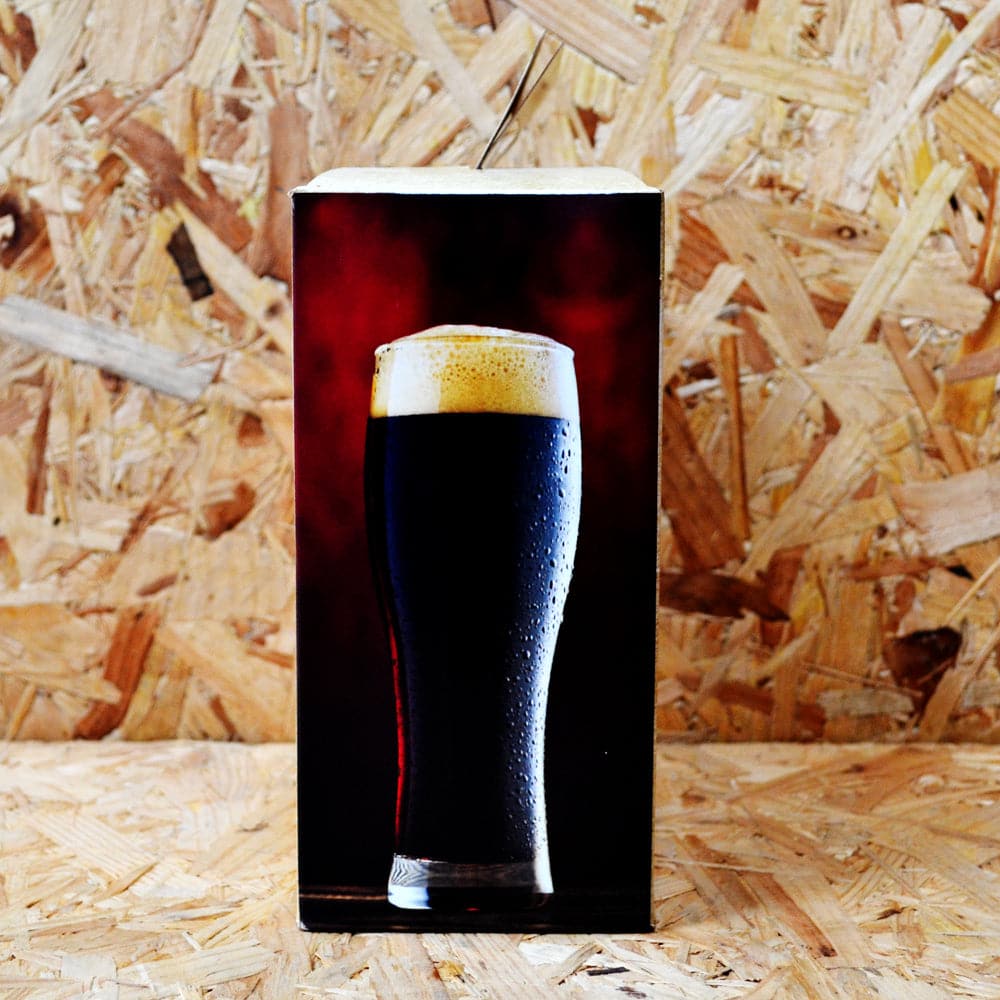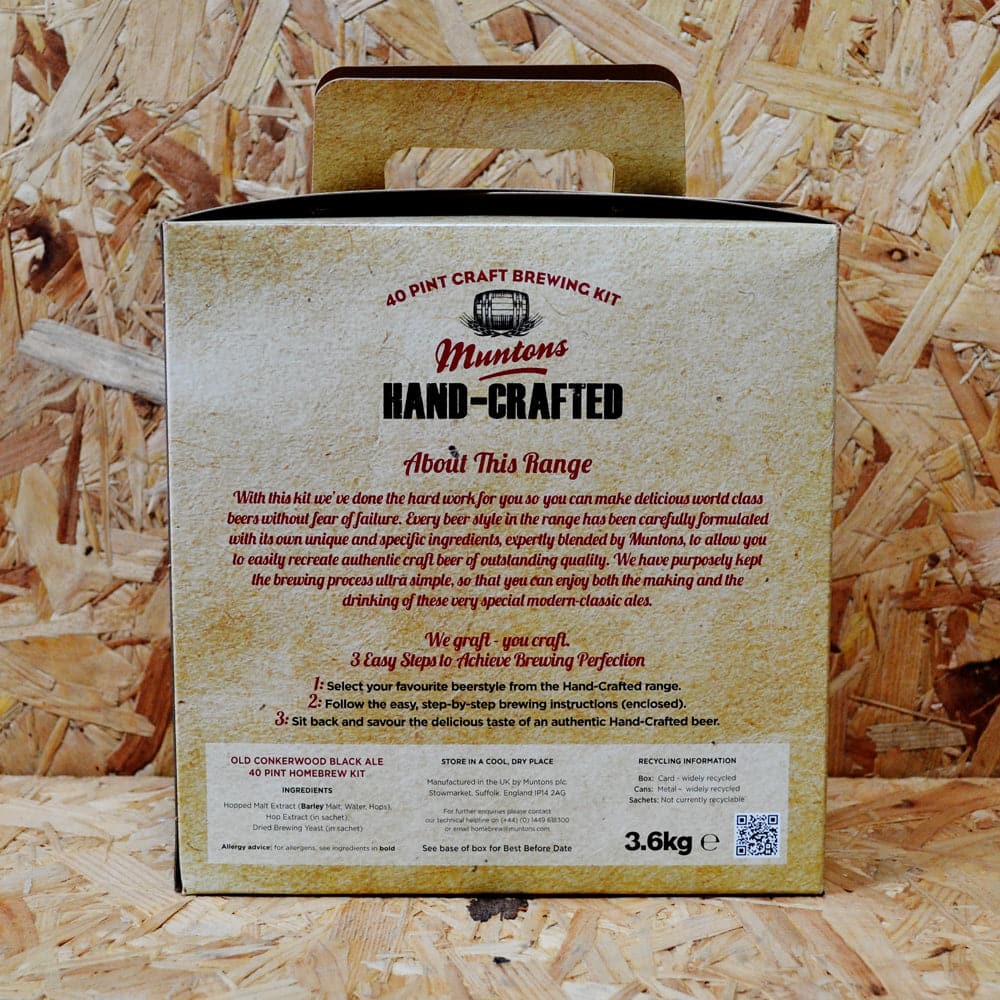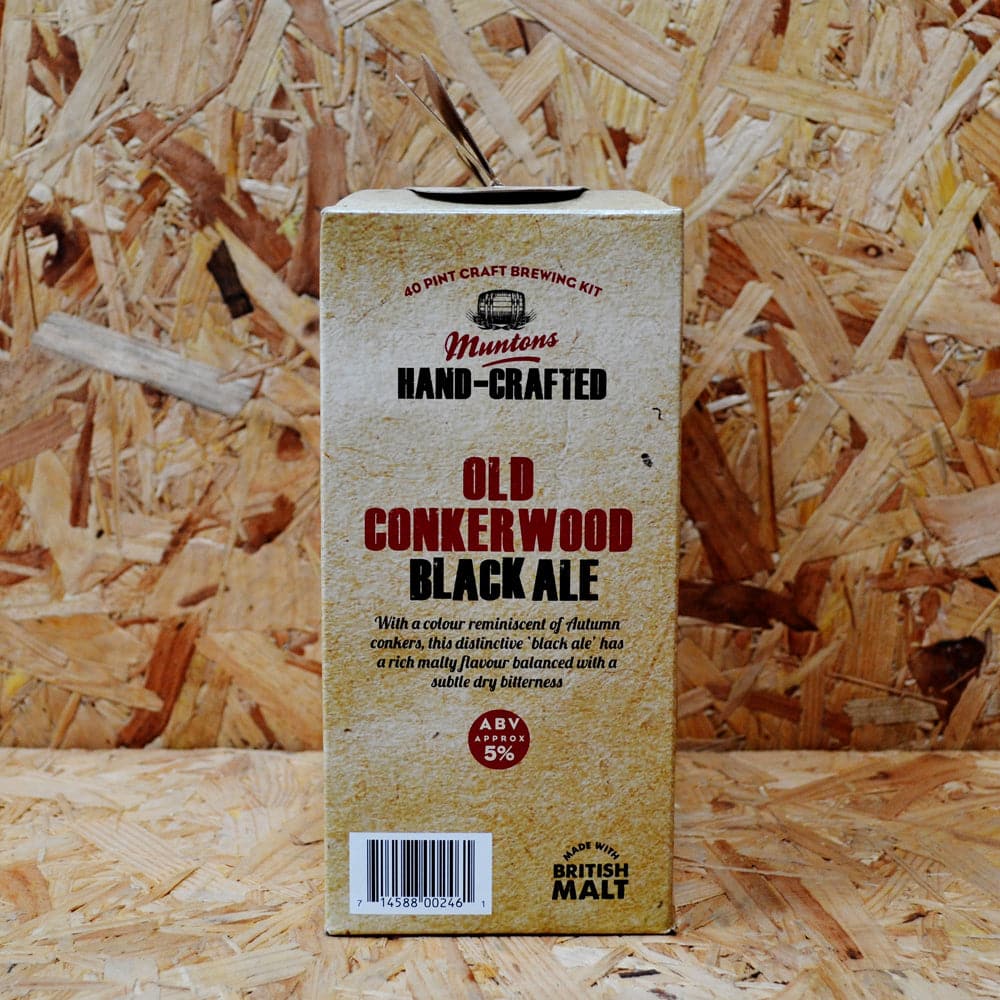 Muntons Hand Crafted Old Conkerwood - 40 Pint Beer Kit
Add this item to your cart and then use our handy Shipping Calculator on the basket page to calculate your delivery charge.
Delivery to UK addresses starts at just £1.50 and orders over £70 are eligible for free UK delivery*
Don't be fooled!  Old Conkerwood is not a stout or a porter.
If you close your eyes it is an ale, open your eyes and you have this striking very dark, almost black with a white white creamy head - hence its name.

Muntons Old Conkerwood has a nice hoppy, aromatic character with pleasant malts and slight bitterness that makes you want to come back for more.

When brewed, this should come out at approx 5% ABV.
You will also need basic brewing equipment such as: a bucket; siphon; steriliser; thermometer & hydrometer to brew the Muntons Old Conkerwood beer kit.