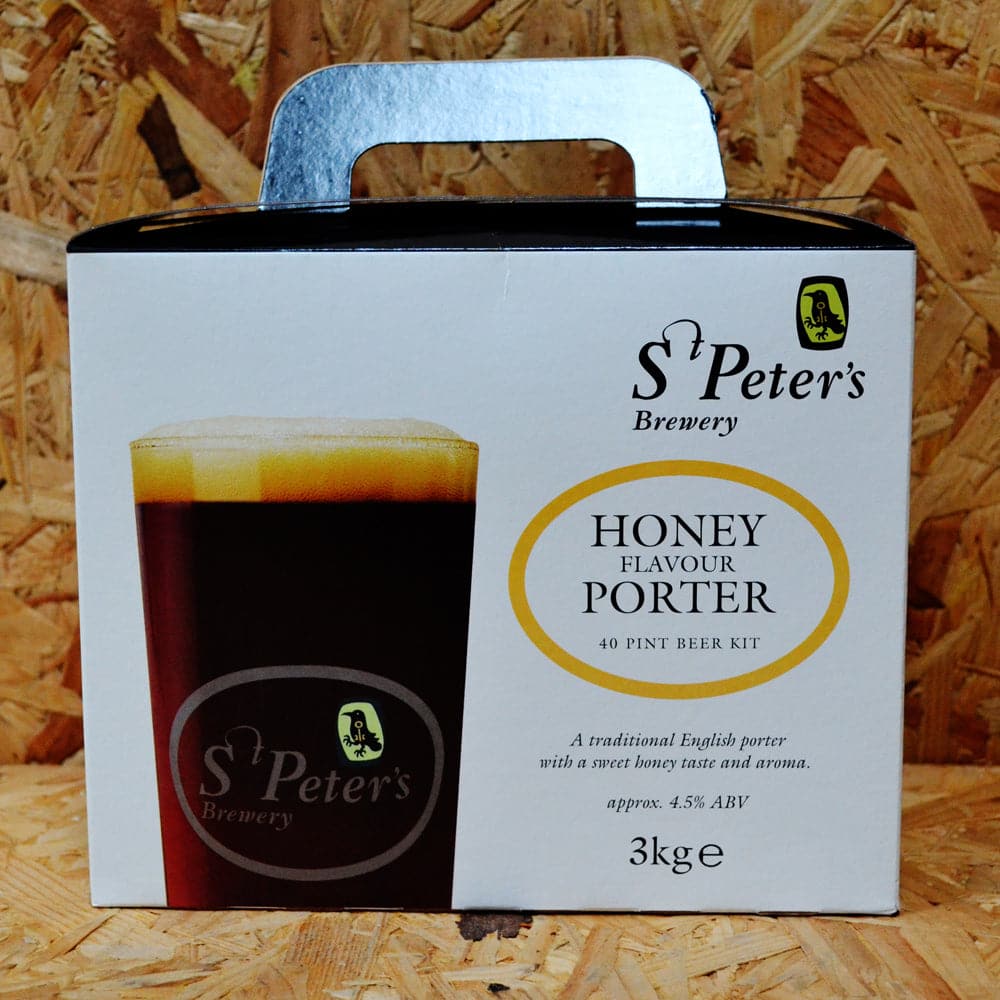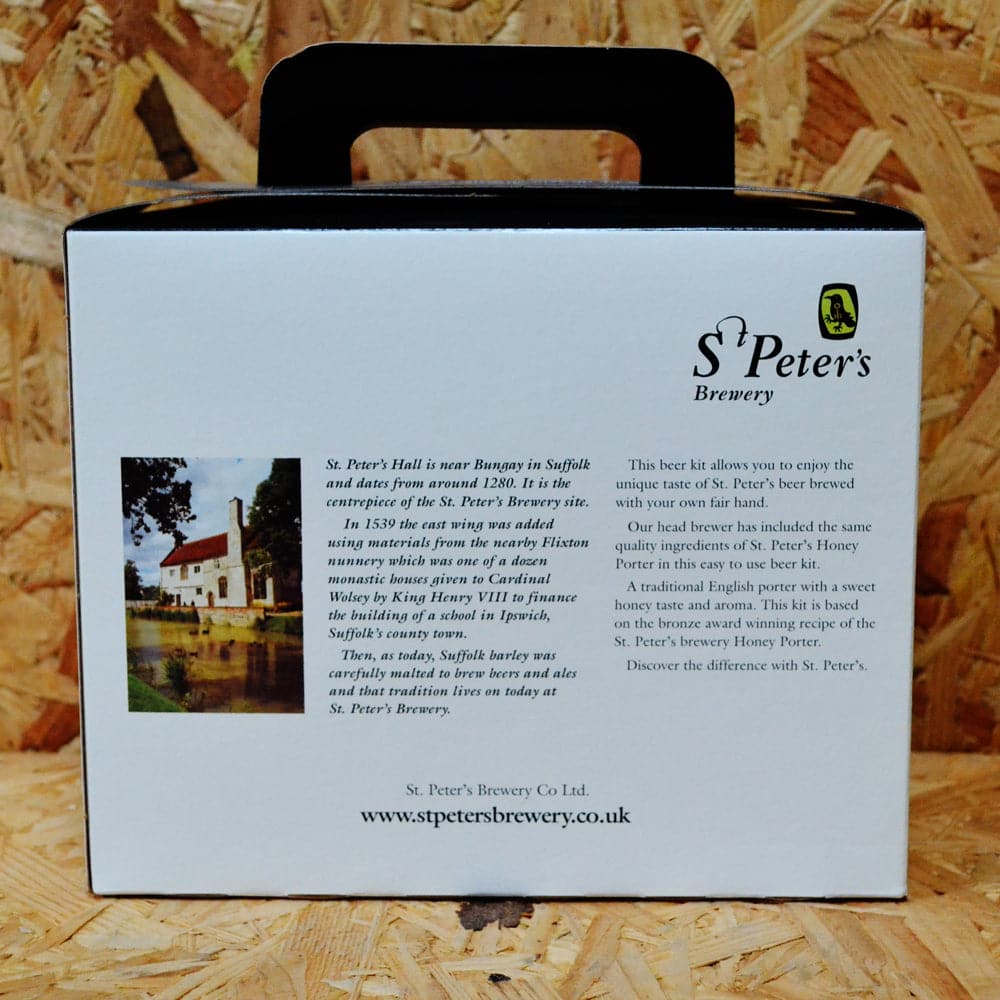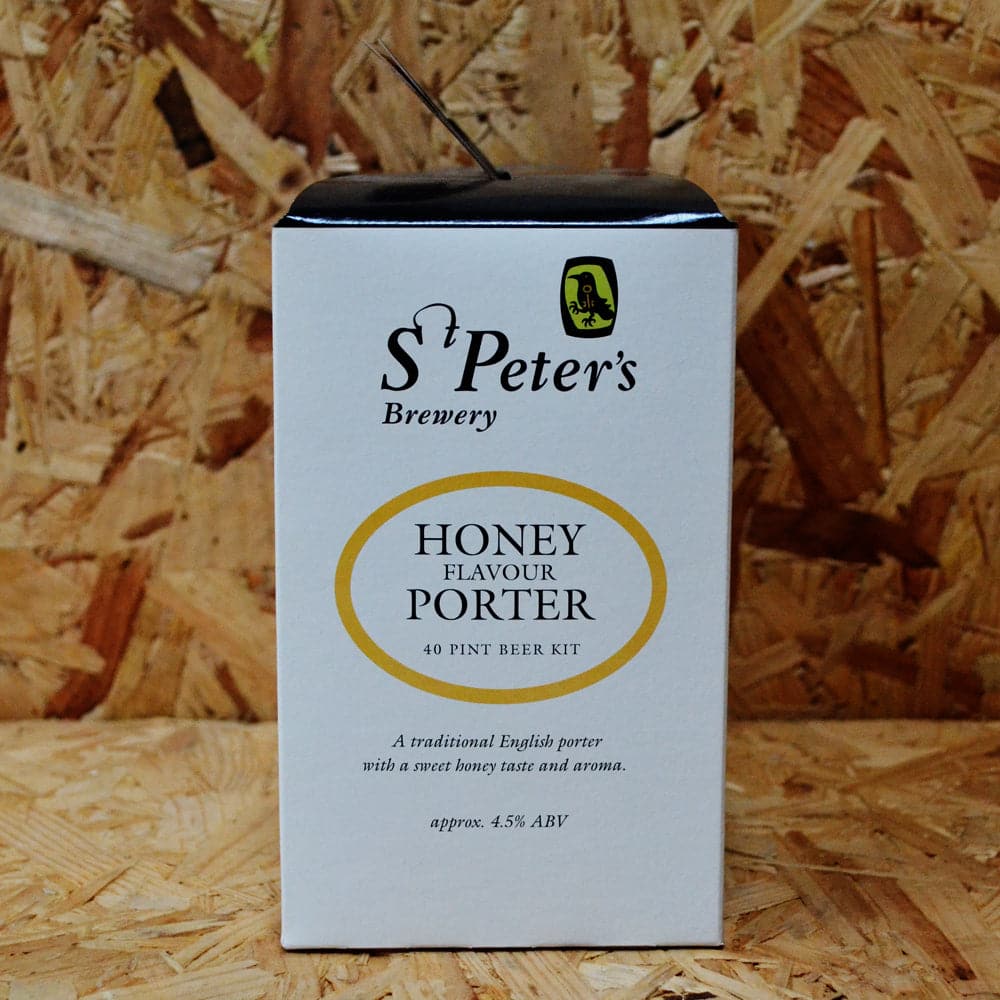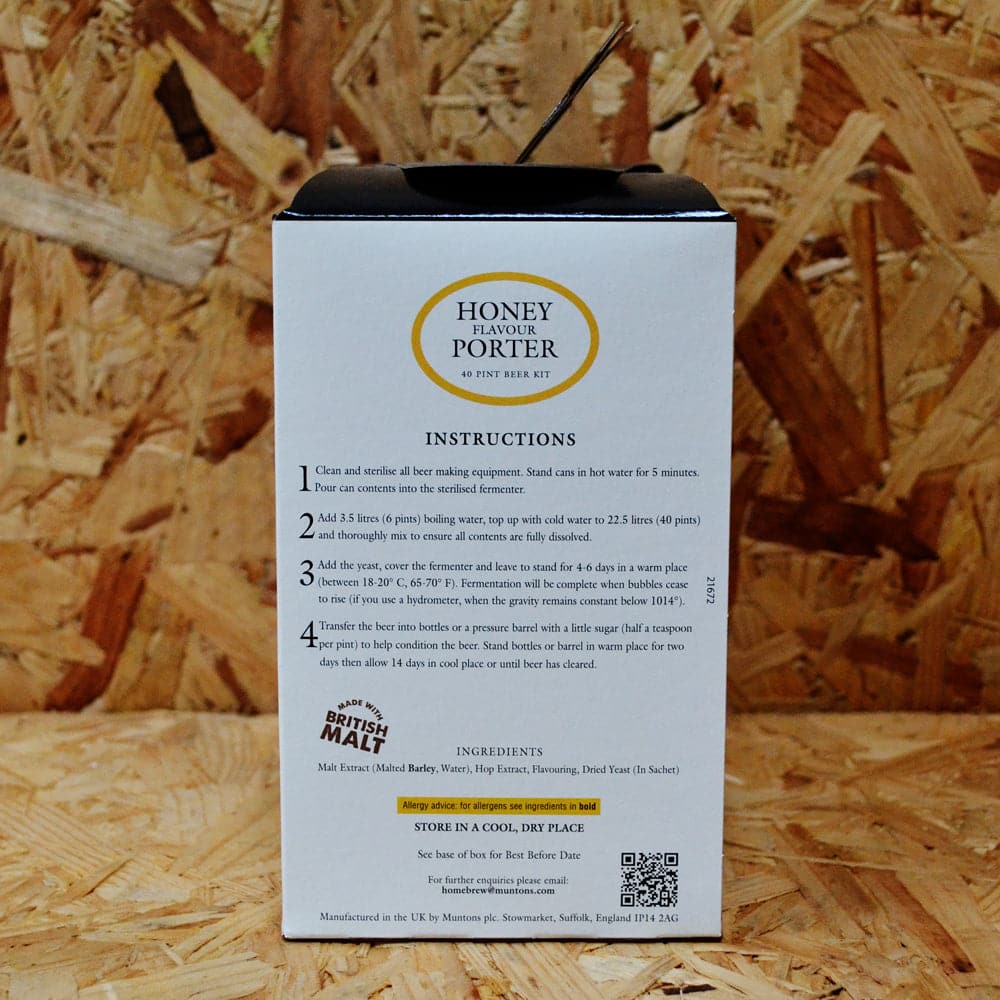 St Peters - Honey Porter - 40 Pint Beer Kit
Add this item to your cart and then use our handy Shipping Calculator on the basket page to calculate your delivery charge.
Delivery to UK addresses starts at just £1.50 and orders over £70 are eligible for free UK delivery*
The St Peters Honey Porter beer kit is the newest addition to the St Peters beer kit range and it has to be said it's very, very good! This traditional English style porter has a sweet honey taste and aroma which is very comforting on a winter's evening!
With an approximate 4.5% ABV, it's a good strength for having a little winter session and as it's makes 40 pints it will last a for a nice while... or maybe it won't!
Rich, sweet and simply delicious, St Peters Honey Porter is definitely one to try if you're a fan of dark beers and porters. Made by a highly respected brand in the home brew industry you can be confident that this beer kit will make you a great beer!
You will also need basic brewing equipment such as: a bucket; siphon; steriliser; thermometer & hydrometer to brew this beer kit.