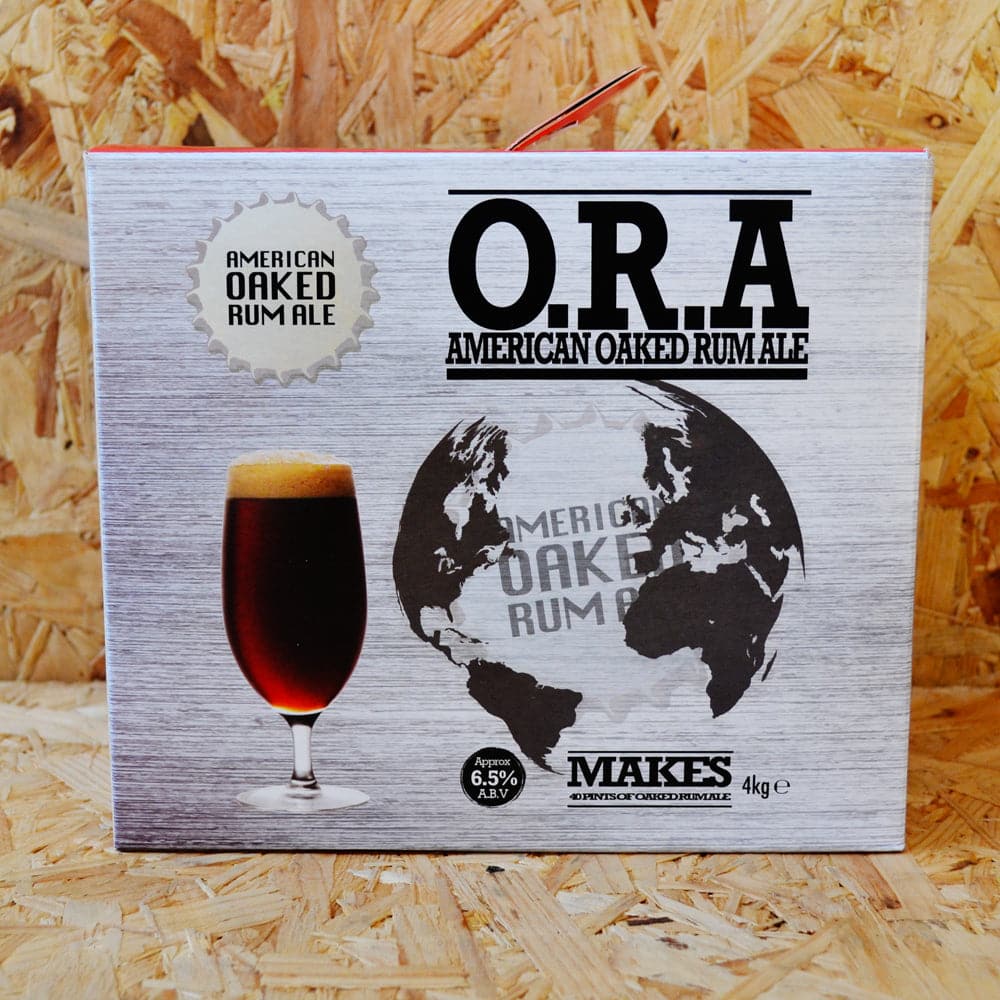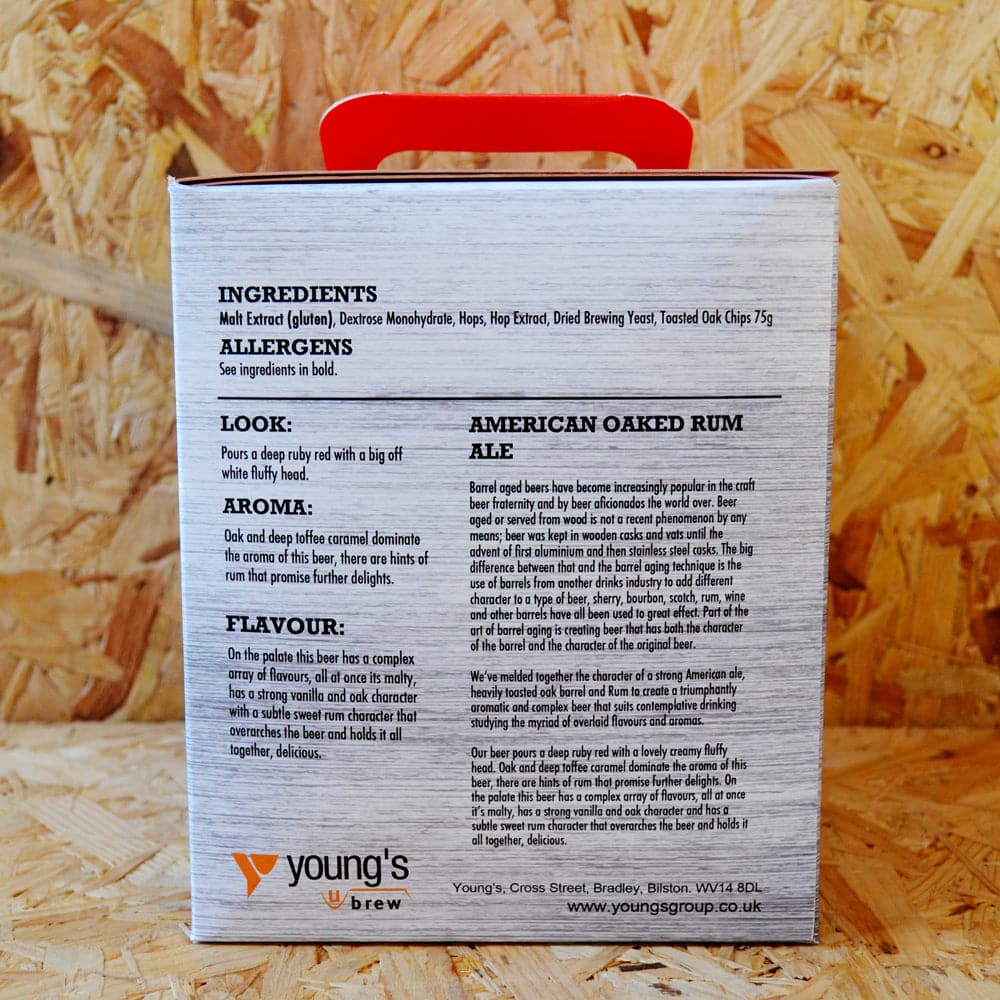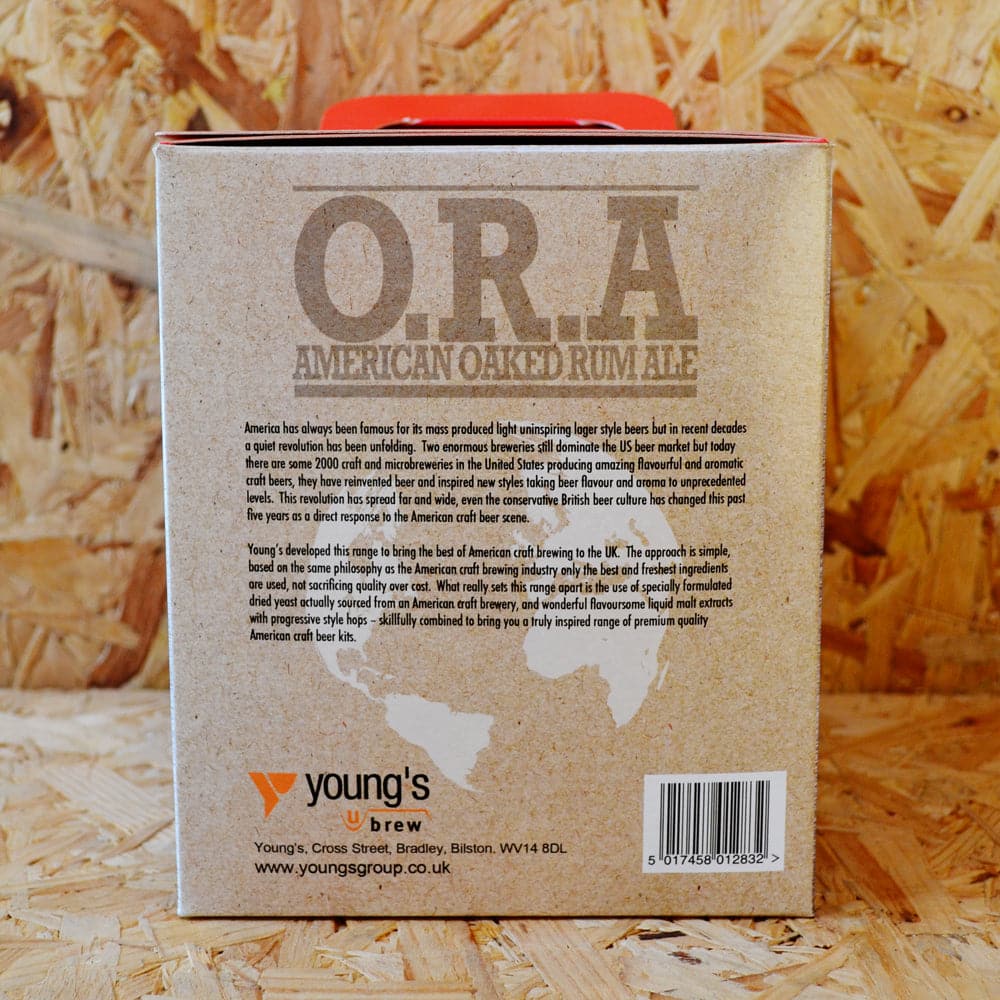 American Ales - Oaked Rum Ale O.R.A - 40 Pint Beer Kit
Add this item to your cart and then use our handy Shipping Calculator on the basket page to calculate your delivery charge.
Delivery to UK addresses starts at just £1.50 and orders over £70 are eligible for free UK delivery*
The American Oaked Rum Ale O.R.A beer kit is a take on the barrel aged craft beers.  The kit makes 40 pints of strong, ruby red ale, with strong hints of toasted oak and rum.  It's a very aromatic, complex beer that's full of great aromas and flavours.

American Oaked Rum Ale O.R.A is deep and rich in colour, a ruby red hue with a creamy, long lasting head. Just by smelling it you get strong aromas of vintage, aged oak casks and caramel.

A nice malty beginning with balanced vanilla sweetness and rum. This is the ideal beer to brew for a cold winter night, so warming and incredibly moorish.
Barrel aging a beer is a great way to add extra character to a beer as it allows some of the water to evaporate making it more concentrated as well as adding all the amazing flavours of the oak and the drink that was previously held in said oak barrel.

Included in the box is the bag of malt extract, fermenting sugar, priming sugar, yeast and oak chips.
Look:
American Oaked Rum Ale O.R.A pours a deep ruby red, with a big off-white fluffy head.
Aroma:
Oak and deep toffee caramel dominate the aroma of this beer, there are hints of Rum that promise further delights.
Taste:
On the palate, this beer has a complex array of flavours, all at once its malty, has a strong vanilla, oak and has a sweet rum character that overarches the beer and holds it all together.
You will also need basic brewing equipment such as: a bucket; siphon; steriliser; thermometer & hydrometer to brew this ingredient kit.