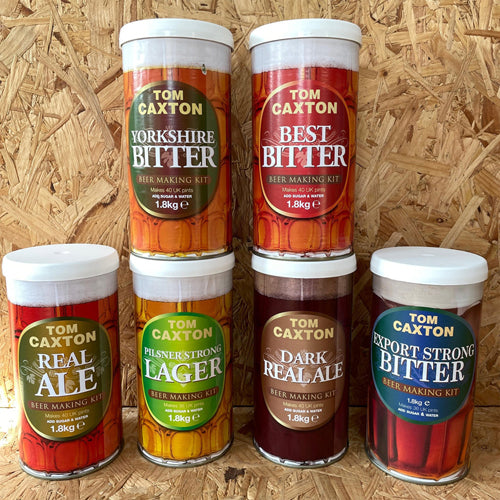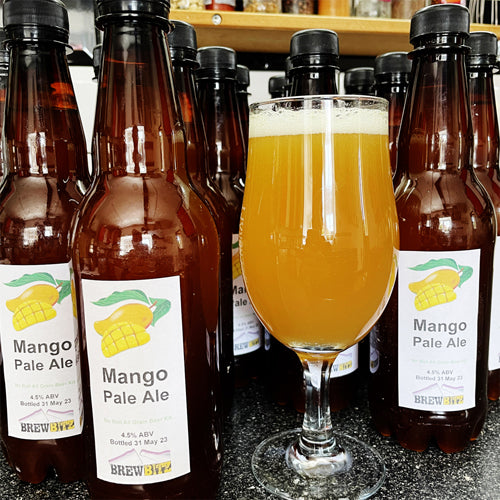 Tom Caxton Beer Kits
Tom Caxton Beer Kits are an established beer kit, that many have been making for many years.
A generous quantity of liquid malt extract means these beers are full of flavour and mouth feel.
We recommend using beer enhancer when making these kits to make them taste their best.
These kits also come with a sachet of hop extract so you can add extra hop aromas and flavour to your beer.
All Grain Beer Kits
We have a range of all grain beer kits from traditional bitters to fruity hazy pale ales.
All available in either 2 gallon or 5 gallon kits.
All the ingredients and instructions that are simple and straightforward for even the novice brewer.
All you need is some basic equipment to get brewing from grain and hops.
Read News, Recipes, General Knowledge, Ideas, Experiments and More in the
BREWBITZ BLOG
Browse Our Popular Collections
If you are into homebrew, welcome!
Brewbitz Online Homebrew Shop
Here, you'll find a large range of beer kits, equipment, wine kits & ingredients. We off mail order facilities and a fast delivery service using ParcelForce to the whole of the United Kingdom.
If you are thinking of starting brewing, then you are in the right place. Davin has made lots of homebrew videos to get you brewing the best or even better wines and beers than are available in the supermarket.
And remember, brewing beer and wine at home for your own consumption means that you do not have to pay duty to the government. This means you can make the same drinks for a fraction of the price you can buy them.
So browse our online homebrew shop and you'll see all the products and gear you need, as well as advice on how to brew the best drink possible.