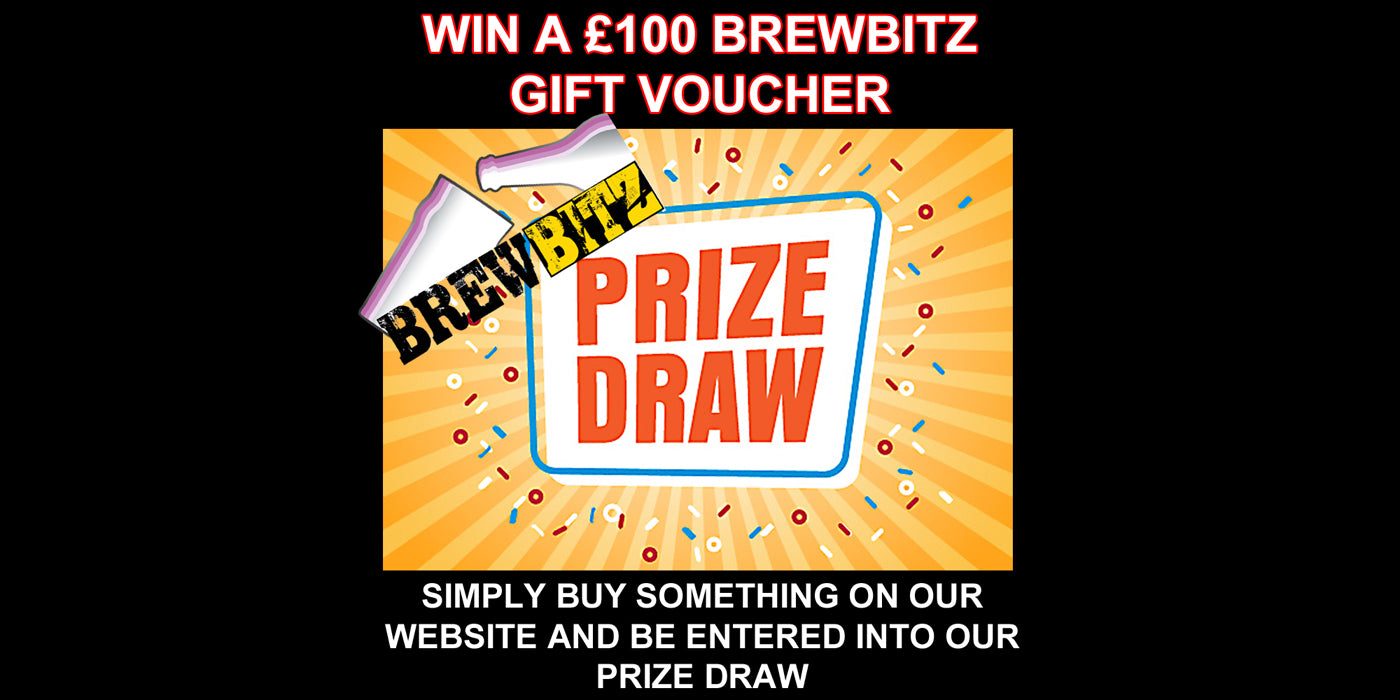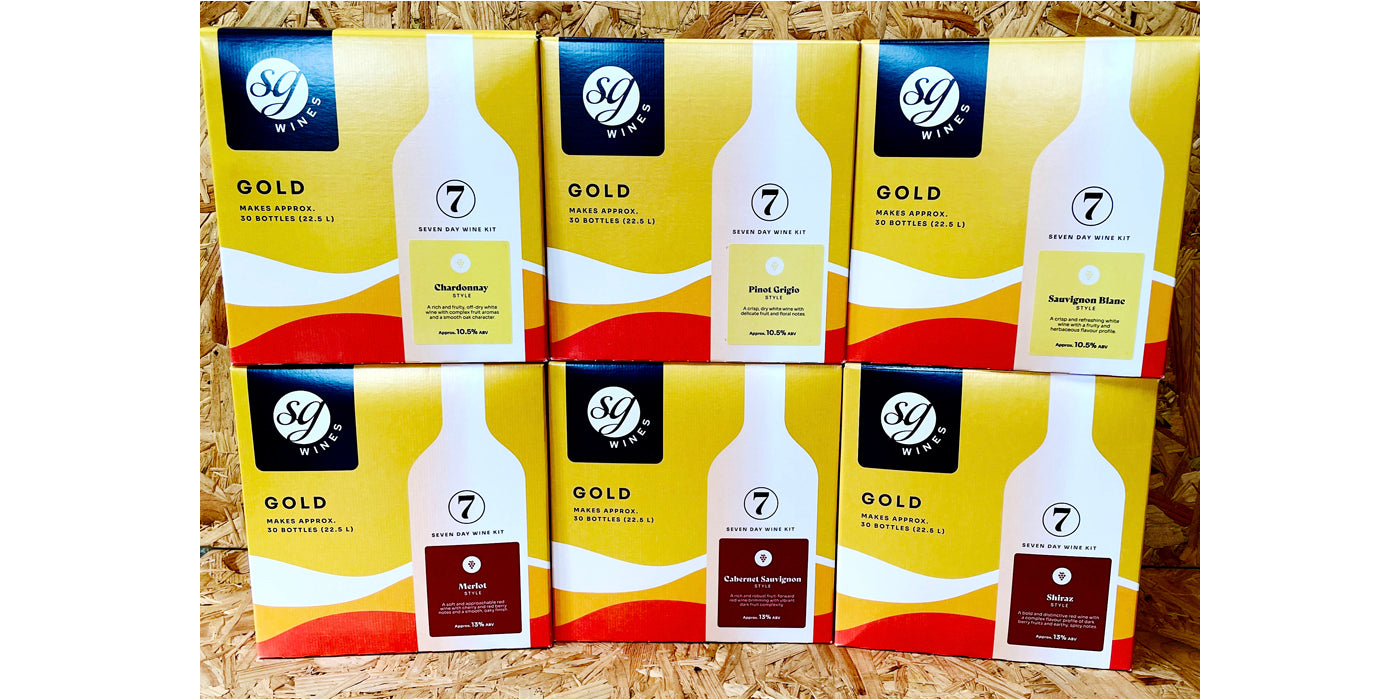 Win a £100 Gift Voucher
We are giving away a £100 Brewbitz Gift Voucher and 2 runners up prizes of a £25 and £10 gift voucher.
To enter the draw, just make a purchase on the Brewbitz website and you'll get an entry for every purchase you make.
SG Gold Wine Kits
The SG (Solomon Grundy) Gold Wine kits are back and with a new look!
Solomon Grundy Wine kits have had a facelift and now have a great new look. Their Gold kits are now in a new golden box and are available in 8 flavours.
Check out the SG Wine Kits.
Read News, Recipes, General Knowledge, Ideas, Experiments and More in the
BREWBITZ BLOG
Browse Our Popular Collections
If you are into homebrew, welcome!
Brewbitz Online Homebrew Shop
Here, you'll find a large range of beer kits, equipment, wine kits & ingredients. We off mail order facilities and a fast delivery service using ParcelForce to the whole of the United Kingdom.
If you are thinking of starting brewing, then you are in the right place. Davin has made lots of homebrew videos to get you brewing the best or even better wines and beers than are available in the supermarket.
And remember, brewing beer and wine at home for your own consumption means that you do not have to pay duty to the government. This means you can make the same drinks for a fraction of the price you can buy them.
So browse our online homebrew shop and you'll see all the products and gear you need, as well as advice on how to brew the best drink possible.