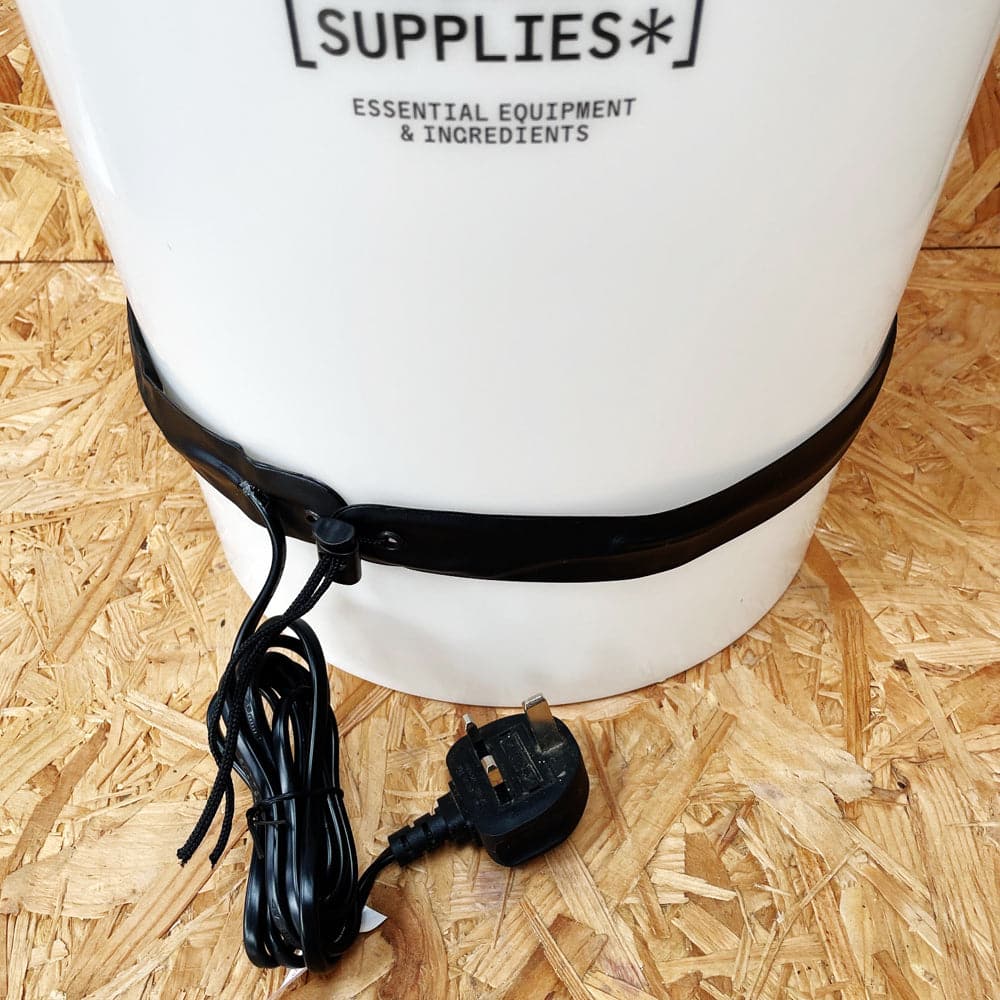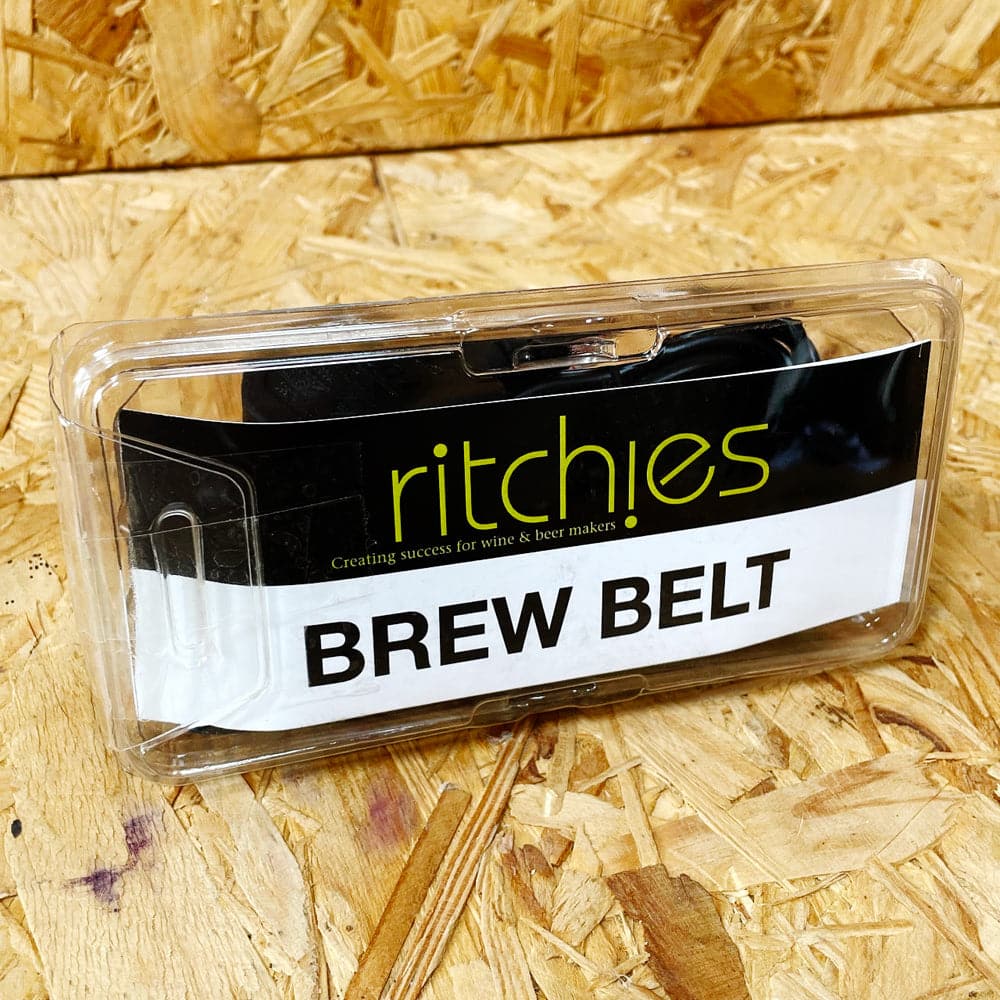 Brew Belt Heater for Demi-John & Fermenting Bucket - Homebrew Heater - Black
Add this item to your cart and then use our handy Shipping Calculator on the basket page to calculate your delivery charge.
Delivery to UK addresses starts at just £1.50 and orders over £70 are eligible for free UK delivery*
The Brew Belt heater can be used to heat your homebrew to the correct temperature when room temperature it too cold.
Simply wrap the brew belt around your brewing bucket or demijohn and plug it in.
This universal fitting brew belt can be used on many different sized fermentation vessels.
These are ideal for the winter months when it may get colder in the house.
The brew belt heats at a constant temperature and uses approx 25 watts.  Use in conjunction with a thermometer. 
If it is particularly cold, put the brew belt near the bottom of the fermenter (approx 5-10 cm from the bottom).  If your fermenting wine or beer only needs a little extra boost of heat, then put it 5-10cm below the top of the fermenting liquid.  You may have to experiment with the belts position on your fermenter to get it at the right temperature.  Always start off at the top and gradually lower the belt over the course of 24 hours until you reach the desired fermenting temperature.
Simply put the brew belt around the bottom of the vessel to heat up the brew to correct temperature.