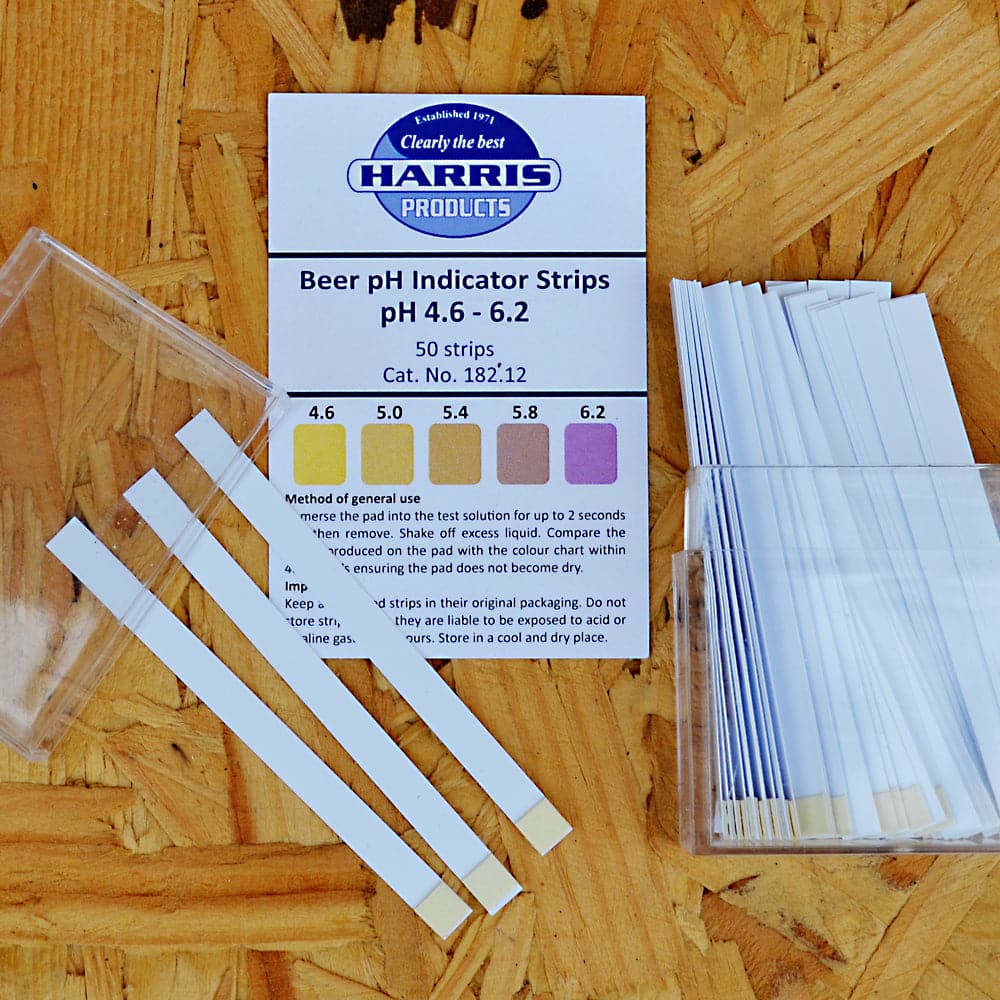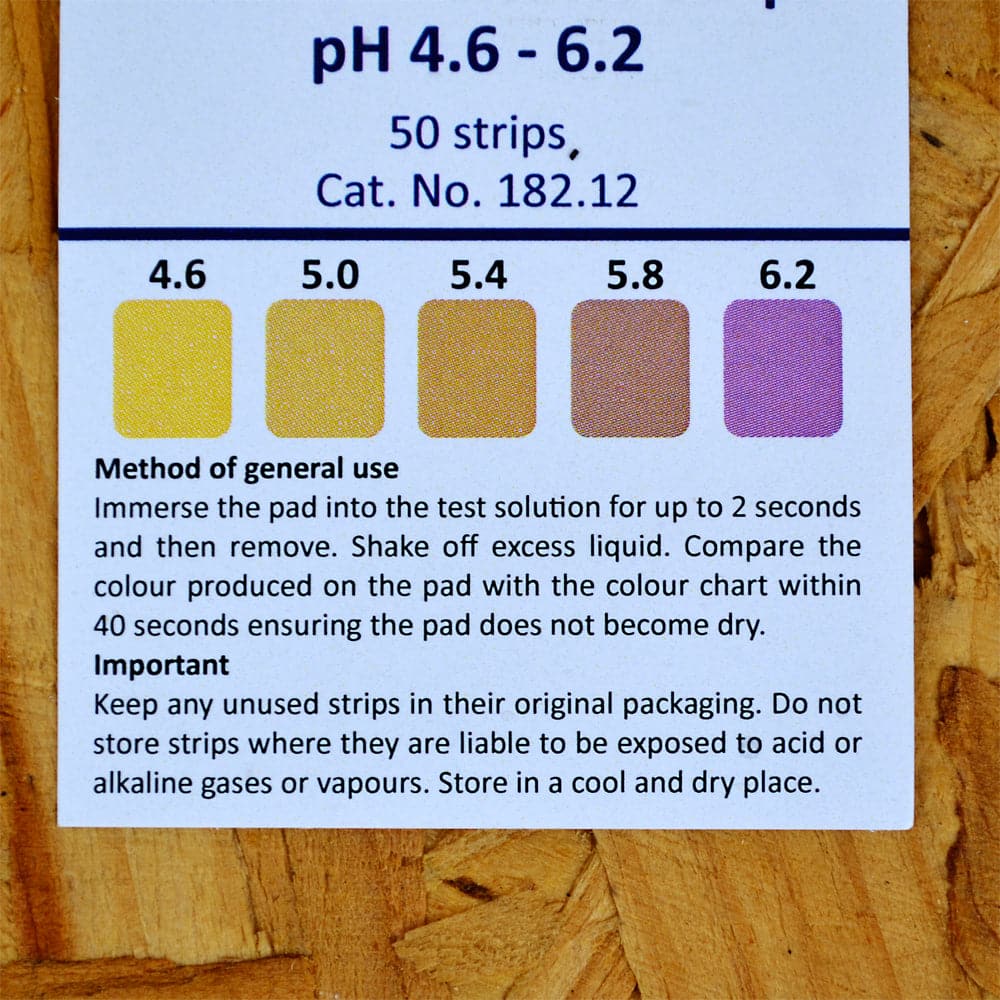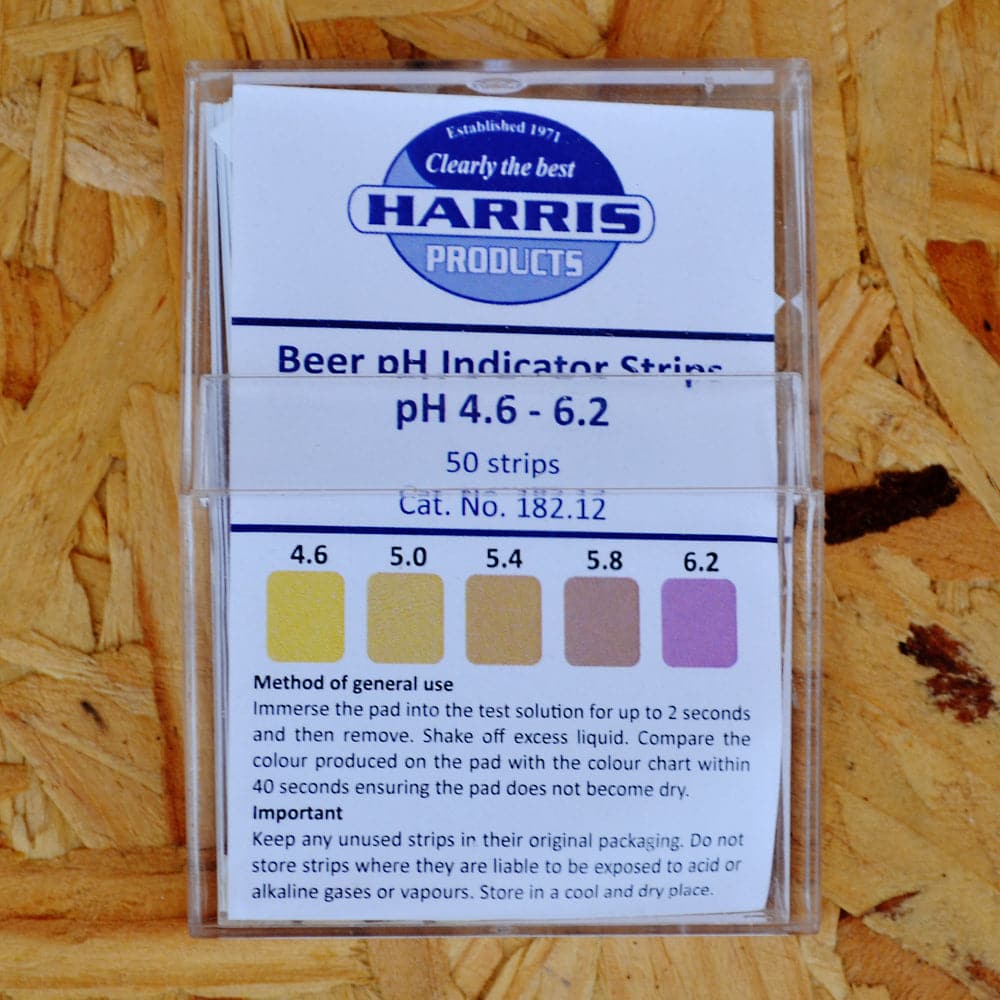 Beer pH Acid Indicator Strips - 50 - Harris
Add this item to your cart and then use our handy Shipping Calculator on the basket page to calculate your delivery charge.
Delivery to UK addresses starts at just £1.50 and orders over £70 are eligible for free UK delivery*
Acid testing strips for beer, pH 4.6 - 6.2.  Use to test the pH of your water and wort.
Simply dip the square pad on the end of strip into your beer or wort for 2 seconds, remove and shake off the excess liquid.  Leave for 5-10 seconds and then compare the colour of the square patch on the tip of the strip with the colours on the instruction sheet in the pack.
50 strips per pack.
Getting the right level of pH (acid to alkali) in beer is important for many things including 
colour, head retention, hop aroma, hop bitterness, as well as releasing the sugars from the grain.