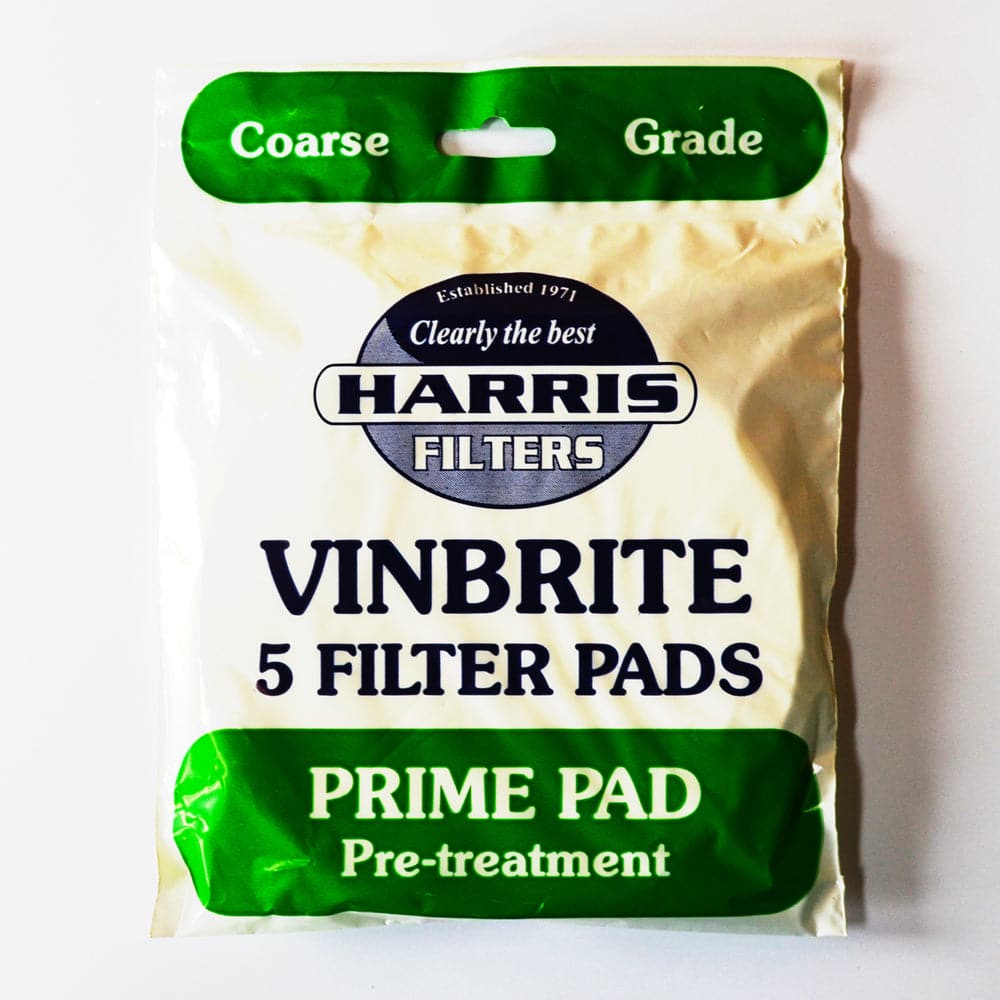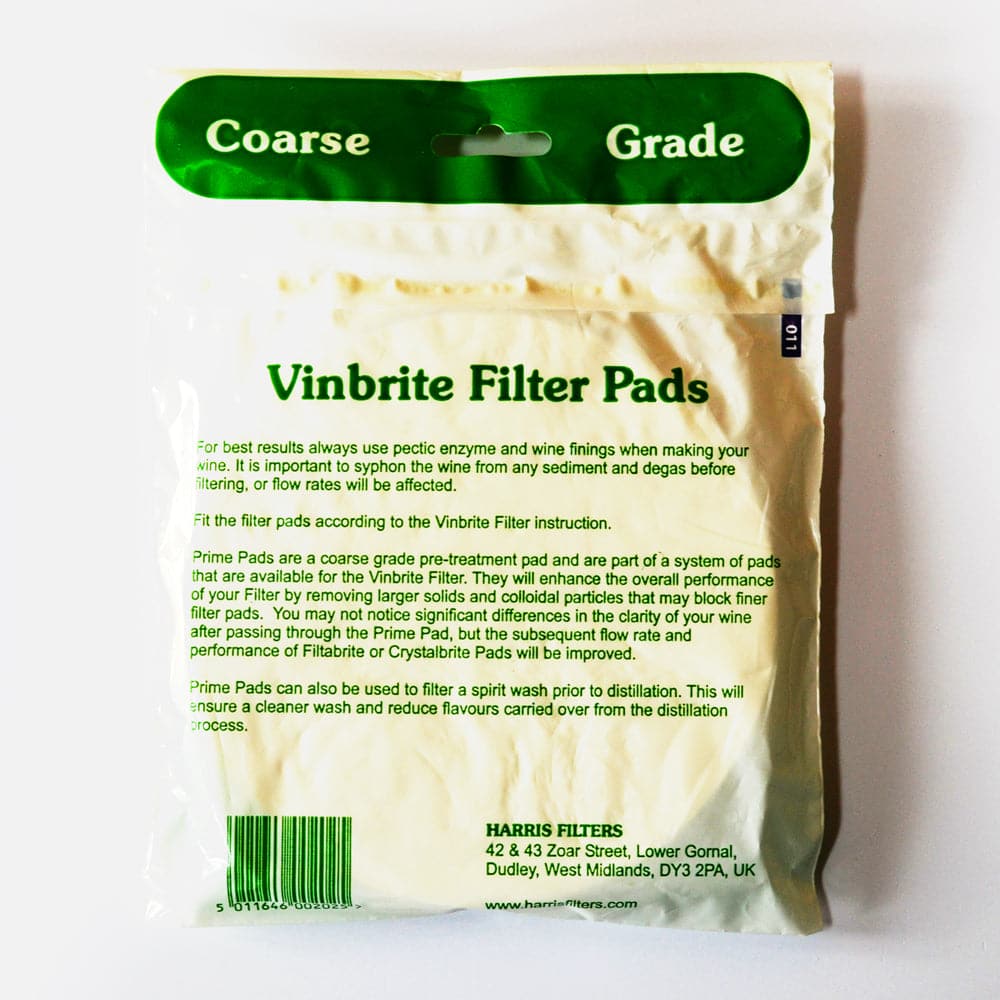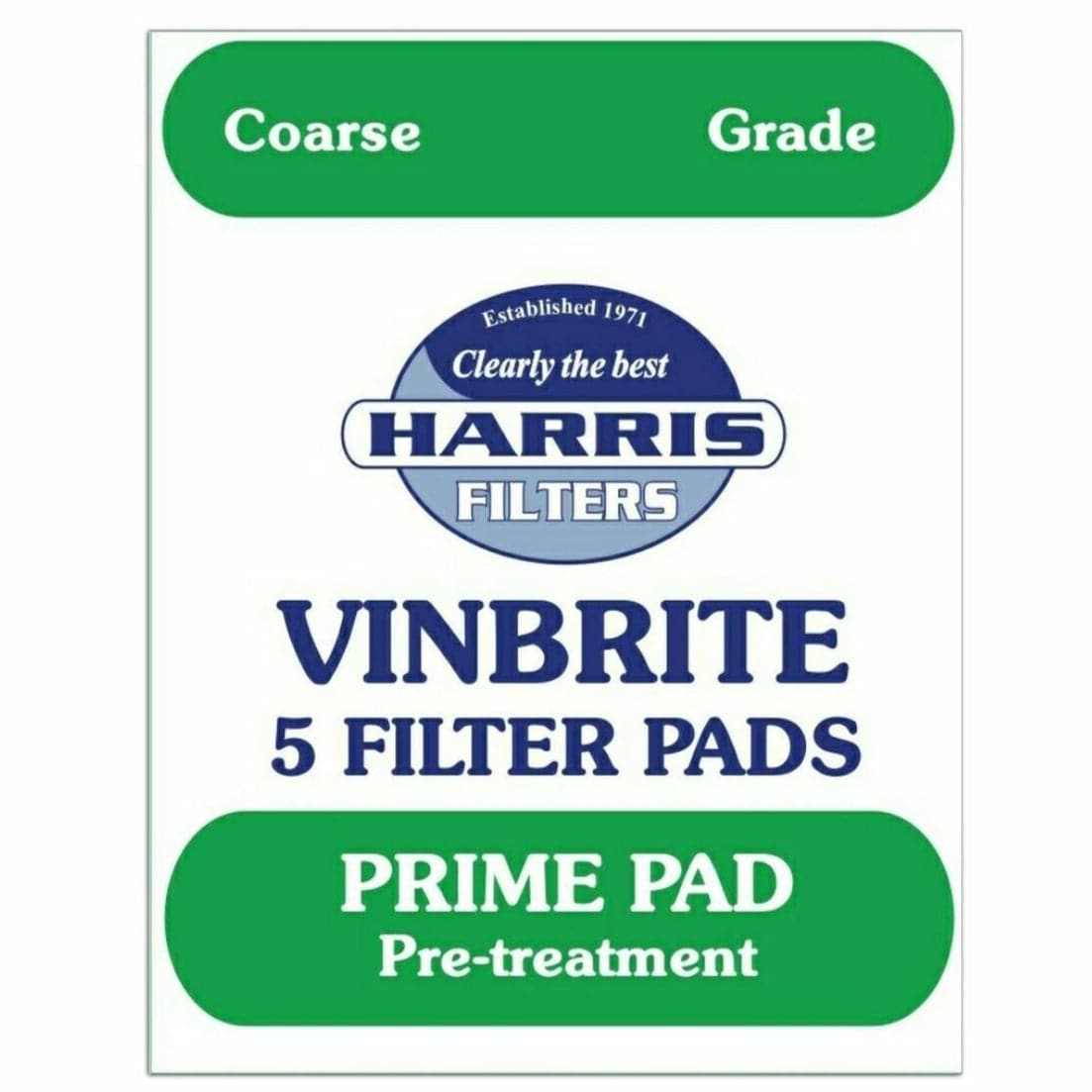 Harris Wine Filter Pads - Pre-treatment Prime Pad - Coarse Grade
Add this item to your cart and then use our handy Shipping Calculator on the basket page to calculate your delivery charge.
Delivery to UK addresses starts at just £1.50 and orders over £70 are eligible for free UK delivery*
Harris Filters Prime Pads are made for their Vinbrite Filter. They can be used by the home winemaker to filter your wine before bottling it for storage. 
Use Prime Pads to remove coarse material from your wine, to make it easier to polish using finer grade pads subsequently.
You wine will not flow through Prime Pads, but will slowly trickle.  This is how it is designed to work. 
The longer the wine is in contact with the pad, the more particles it can filter out.