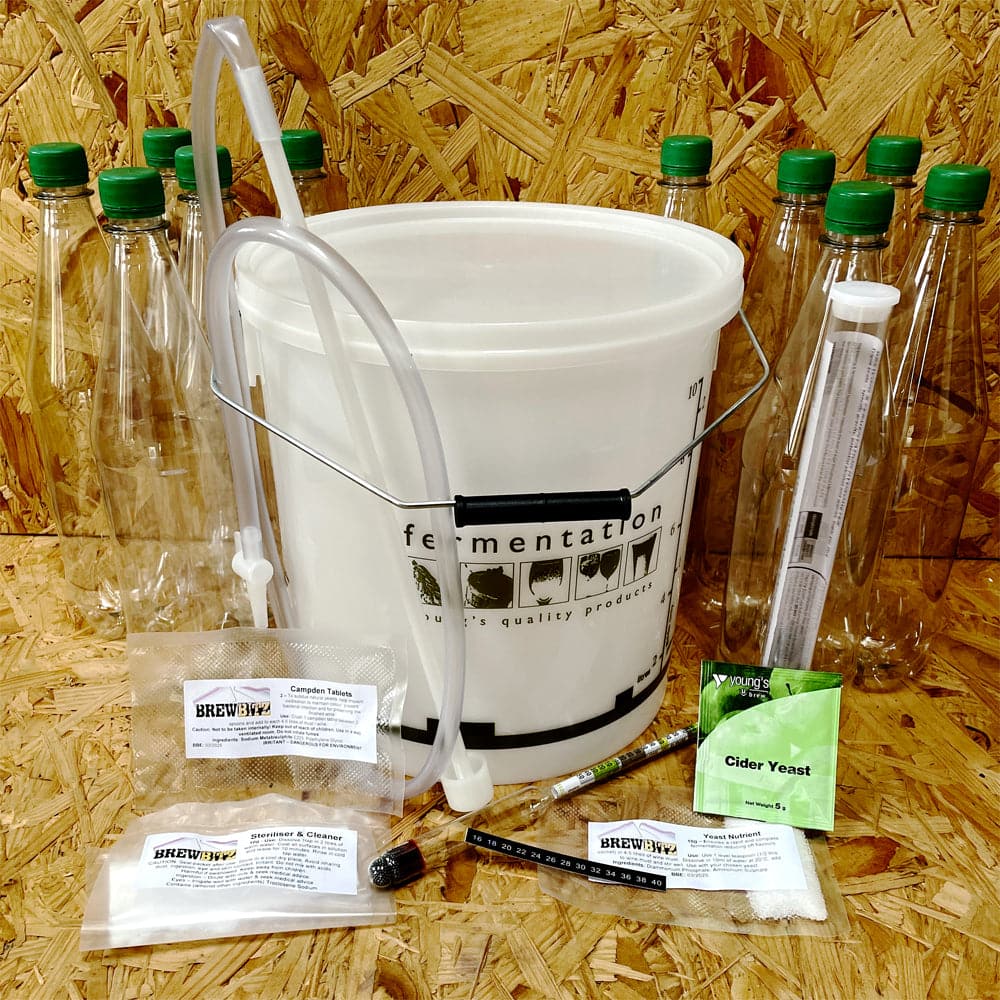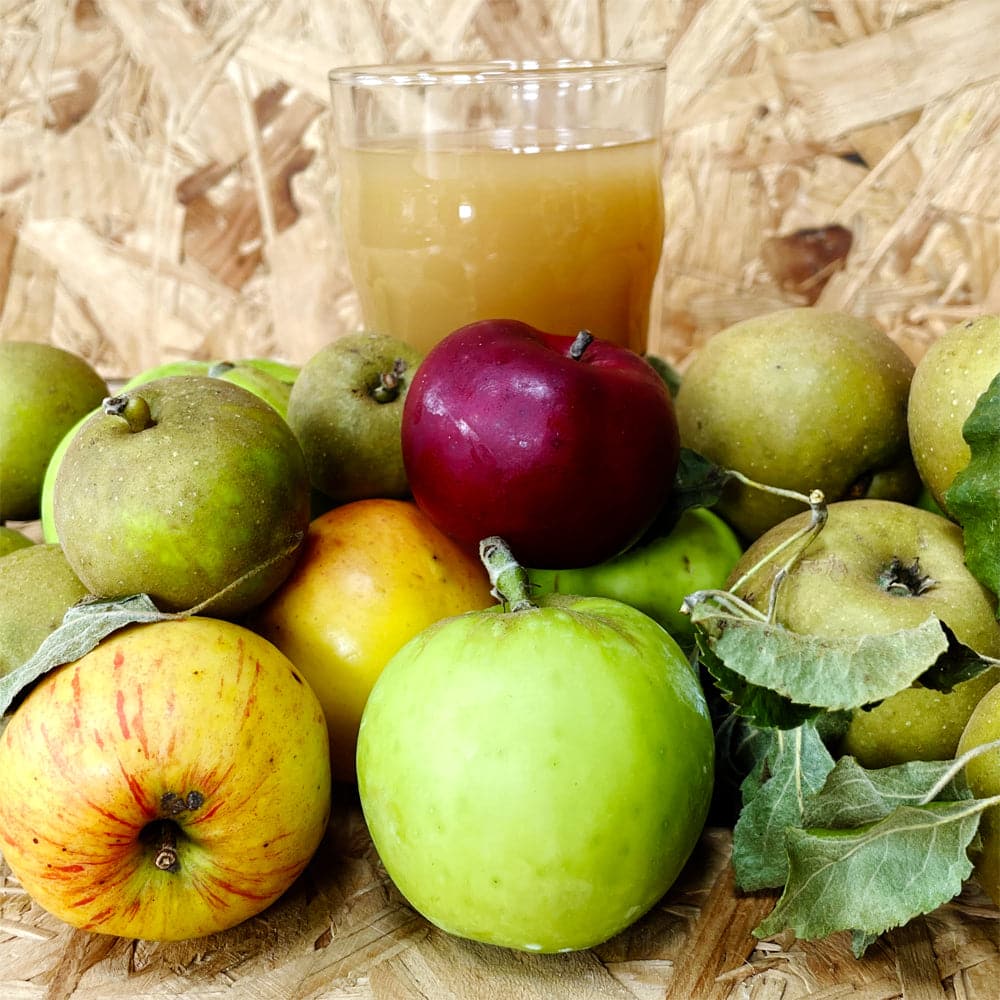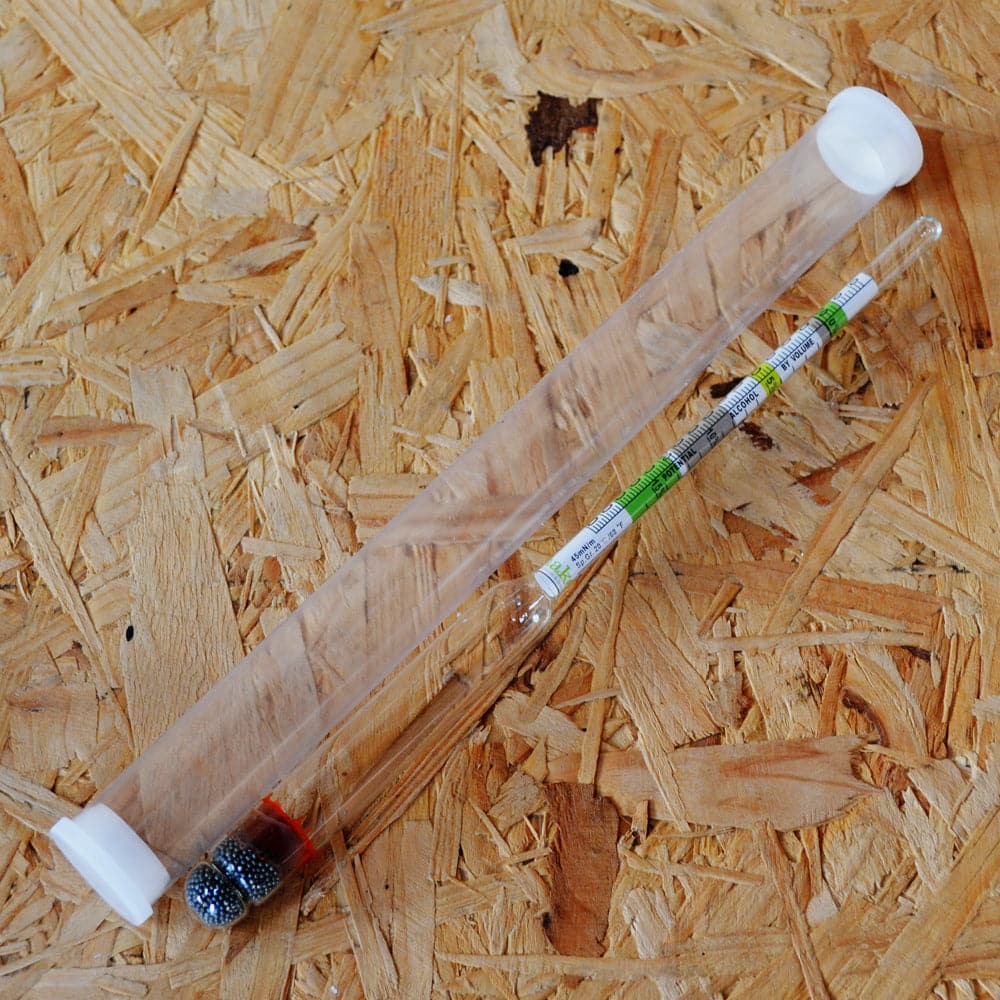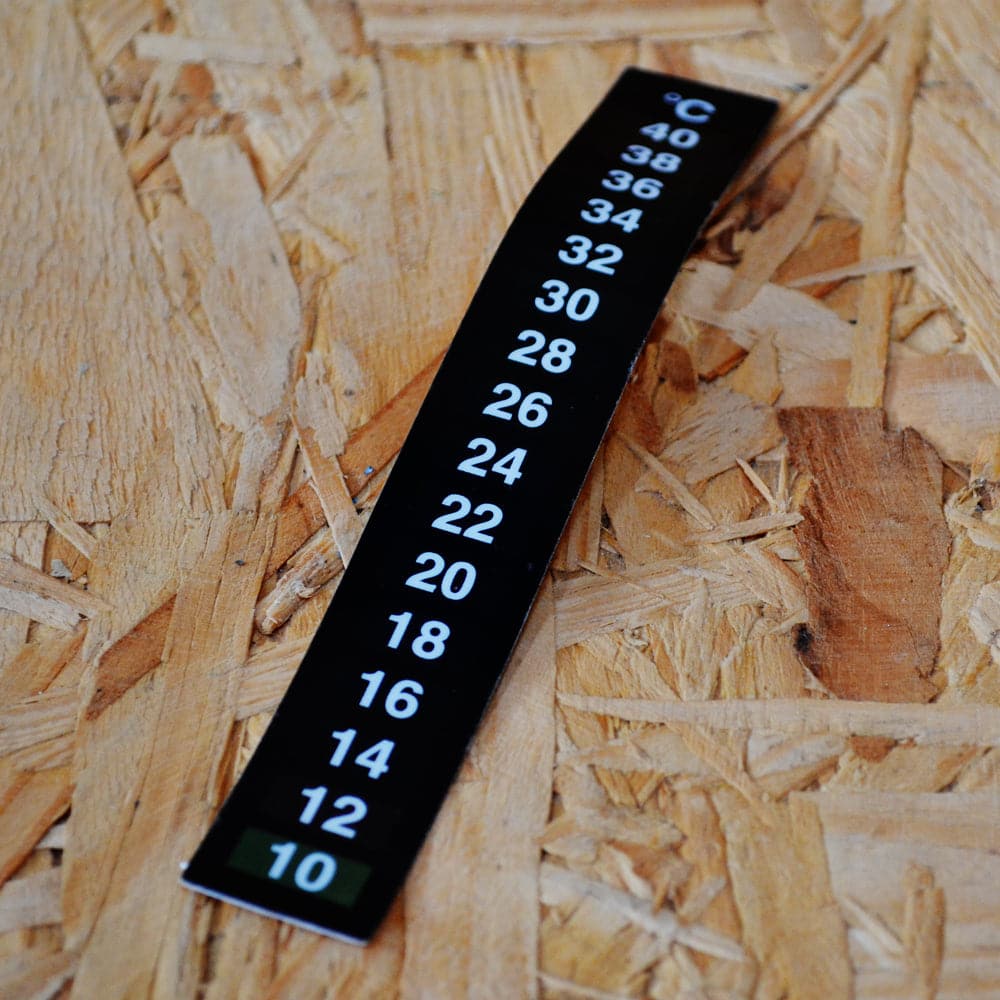 Home Made Cider Starter Package - 10 Litres
Add this item to your cart and then use our handy Shipping Calculator on the basket page to calculate your delivery charge.
Delivery to UK addresses starts at just £1.50 and orders over £70 are eligible for free UK delivery*
Use this Cider Starter Package to make your own cider at home from apple juice or even better, use the apples in your back garden.
This kit contains the main equipment, yeast and nutrients to make 10 litres (2 gallon) of fantastic cider at home.  Once you have used it, clean it and get it ready for your next batch.  This kit will last years and give you great results time after time.  You can use this kit for lots of other recipes too, so this is just the start of your brewing hobby.
Cider is easy to make and at the bottom of this description we created a simple 12 step method for you, so scroll down to read how to make your cider.
In the kit...
1 x 10 Litre Fermenting Bucket
10 x 1 Litre Bottles
Siphon
Hydrometer & Trial Jar
LCD Thermometer
Cider Yeast
Yeast Nutrient
Steriliser
Campden Tablets
What you need to add (which you probably have at home)...
Metal Spoon for stirring
Sugar
2 carrier bags full of apples or up to 10 litres of Apple Juice
Our Simple 12 Steps To Making Cider At Home
If you are using apples, then you will need to shred then and then press them to extract the juice.  If you are using juice, then this kit will make up to 10 litres.
Stick the thermometer at about the 4 litre mark on the outside of the bucket.
Use 1/2 the sachet of steriliser powder dissolved in warm water and sterilise your bucket, hydrometer and spoon.
1 - Put the apple juice into the bucket.
2 - Take a reading with your hydrometer (included) and keep this written down somewhere safe. This tells you how much sugar is in the juice and it's potential alcohol content once finished.
3 - Crush a campden tablet (one for each 4.5 litres of juice) between 2 desert spoons and add the crushed tablet(s) to the juice.  Stir and leave for 24 hours.  This subdues the natural yeasts and stops oxidisation of the juice.
4 - Check the temperature is between 18-22 Celsius, then add the yeast nutrient, and yeast.  Stir.
5 - Put the lid on loosely, put the bucket somewhere at 18-22°C and leave for 10 days for the fermentation to complete. 
6 - Make up some more sterilising solution and sterilise your hydrometer, bottles and siphon ready for use. 
Then using the hydrometer, check the Specific Gravity again, It should be below 1.000.  If it is, move on to step 7.  If not, put the lid back on and leave for a few more days, then check again.
7  - Put 1 level teaspoon of sugar into each bottle. 
8 - Using the siphon, carefully (without disturbing the sediment in the bottom of the bucket) siphon the cider into the bottles, leaving a 2 inch (5cm) air space at the top of the bottle. 
9 - Screw on the lid tight, gently roll the bottle to dissolve the sugar.  
10 - Leave in a place (stood up) that is 18-22C for a further 4 days.
11 - Put the bottles (stood up) somewhere cool and dark and leave foe at least 2-4 weeks.  This allows it time to clear and the sediment to cement at the bottom of the bottle.  The flavour will improve if left for 6 months to 1 year.
12 - Pop a bottle in the fridge (stood up) and let it chill.  Open it up and pour gently in 1 long slow motion so as not to disturb the sediment at the bottom of the bottle.
Now sit back and enjoy your own home made cider.  If it is a little dry for you, then sweeten it with a couple of teaspoons of sugar or honey.
See the brewbitz recipe page for ideas of other wines you can make.