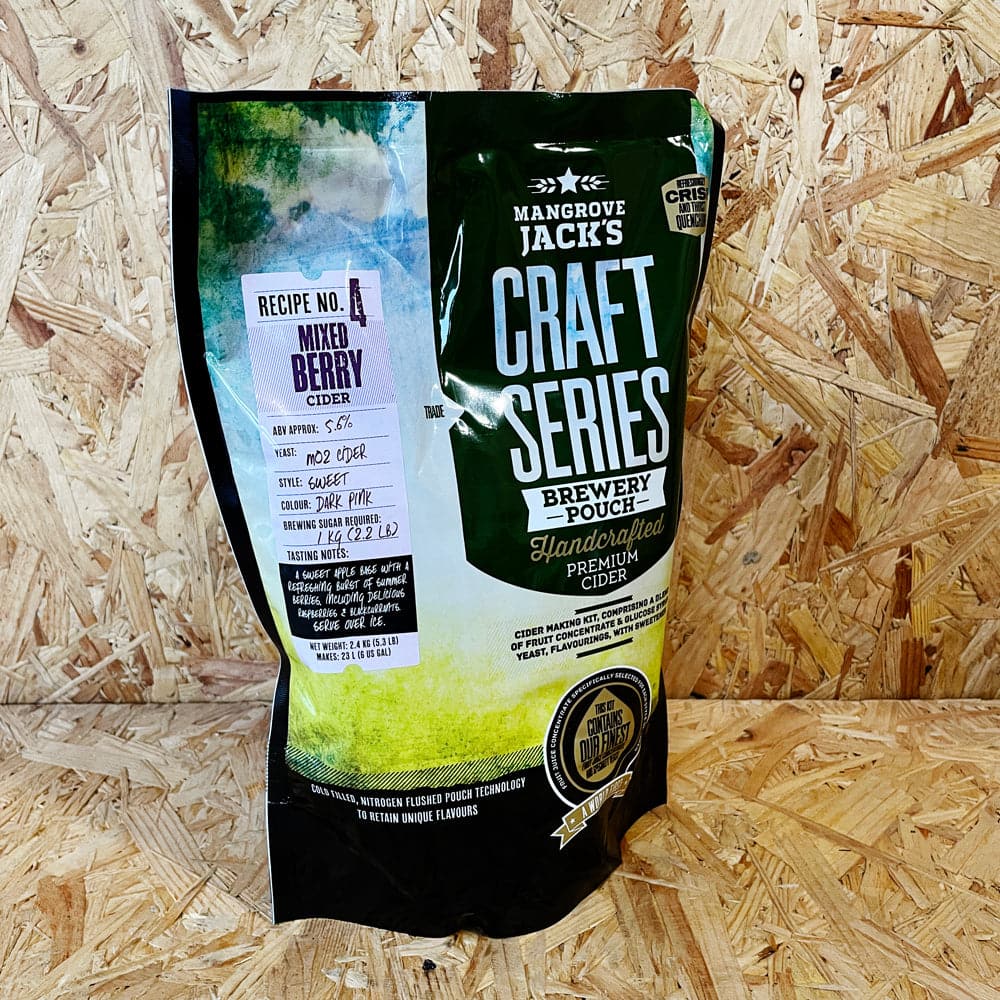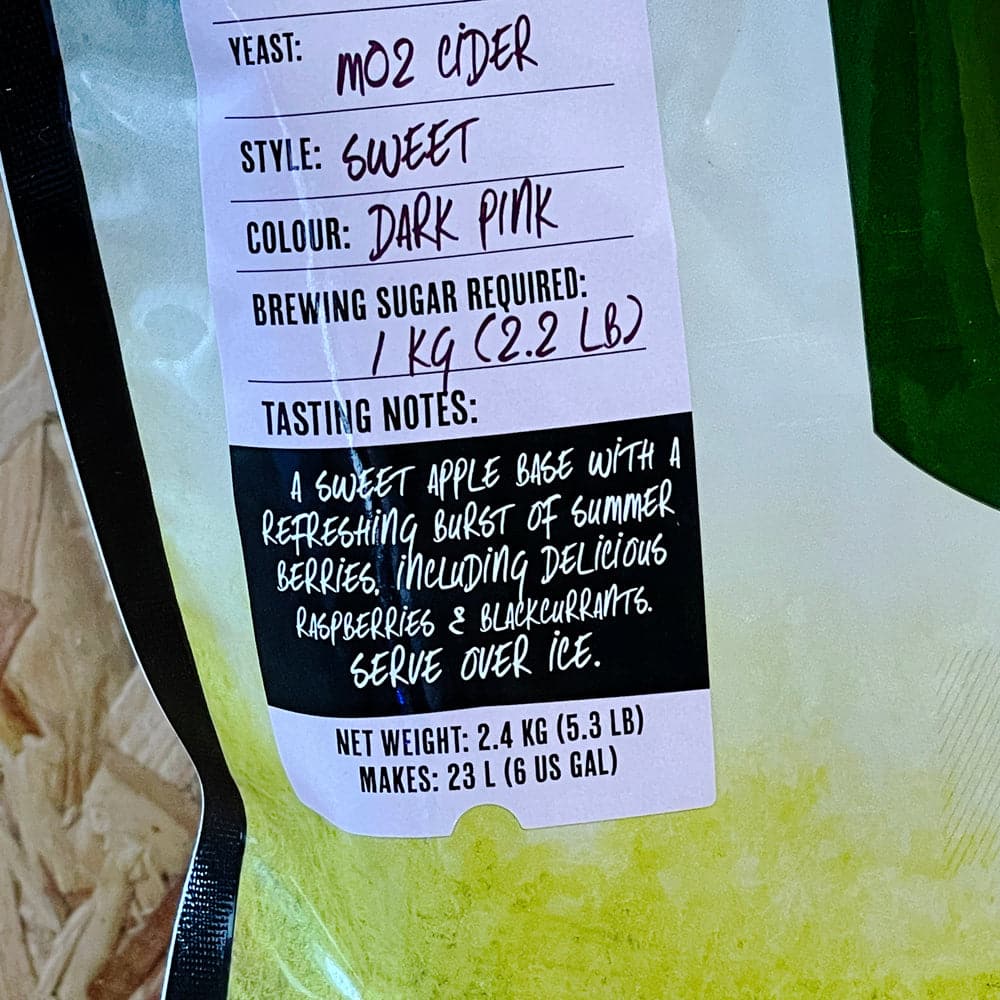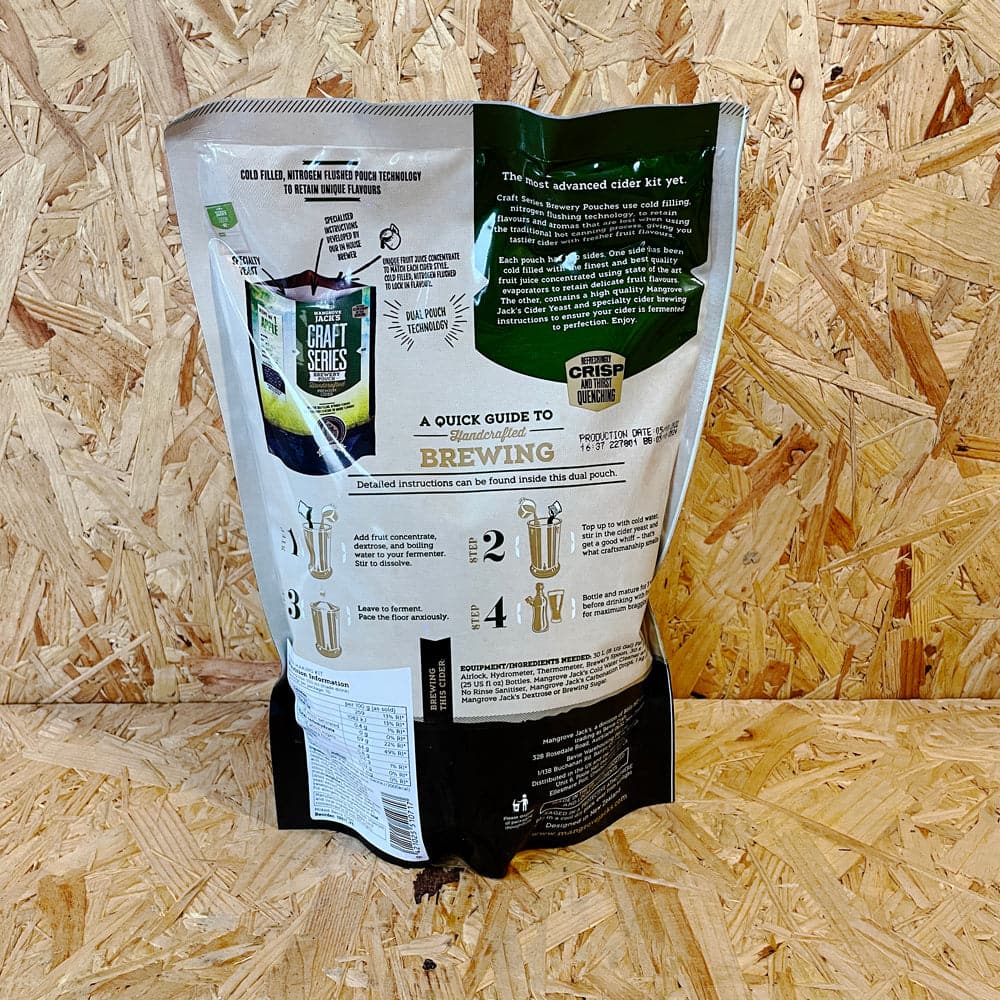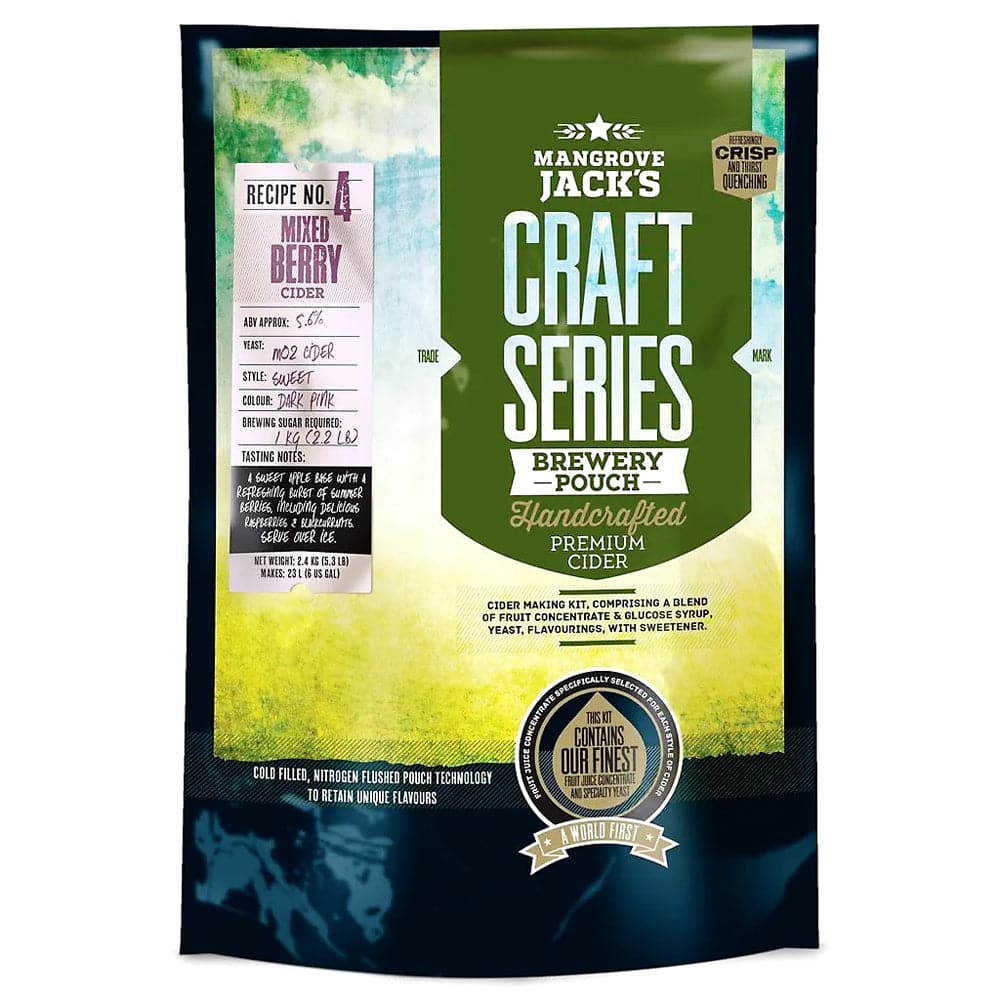 Mangrove Jack's - Raspberry & Blackcurrant - Mixed Berry No.4 Apple Cider - 40 Pint Kit
Add this item to your cart and then use our handy Shipping Calculator on the basket page to calculate your delivery charge.
Delivery to UK addresses starts at just £1.50 and orders over £70 are eligible for free UK delivery*
Mangrove Jack's Raspberry & Blackcurrant Mixed Berry Apple Cider has a sweet apple base with a refreshing burst of mixes berries including delicious raspberries and blackcurrants that's a gorgeous dark pink colour. Serve over ice. 
ABV Approx: 5.6%
Colour: Dark pink
Style: Sweet
Makes: 23 L
Brewing Sugar Required: 1kg Dextrose
Each of these cider varieties by Mangrove Jacks has been formulated with only the freshest and best quality fruit which is then pressed and concentrated using state of the art evaporators, and then cold filled into a pouch.
This kit is Mangrove Jack Recipe Number 4 Mixed Berry Cider. 
All this effort they go to ensures they preserve the natural flavour of the fruit, giving you cider which is fresh, crisp and especially good on a hot summer's day.
If you don't like berries, just remember a cider a day also keeps the doctor away!