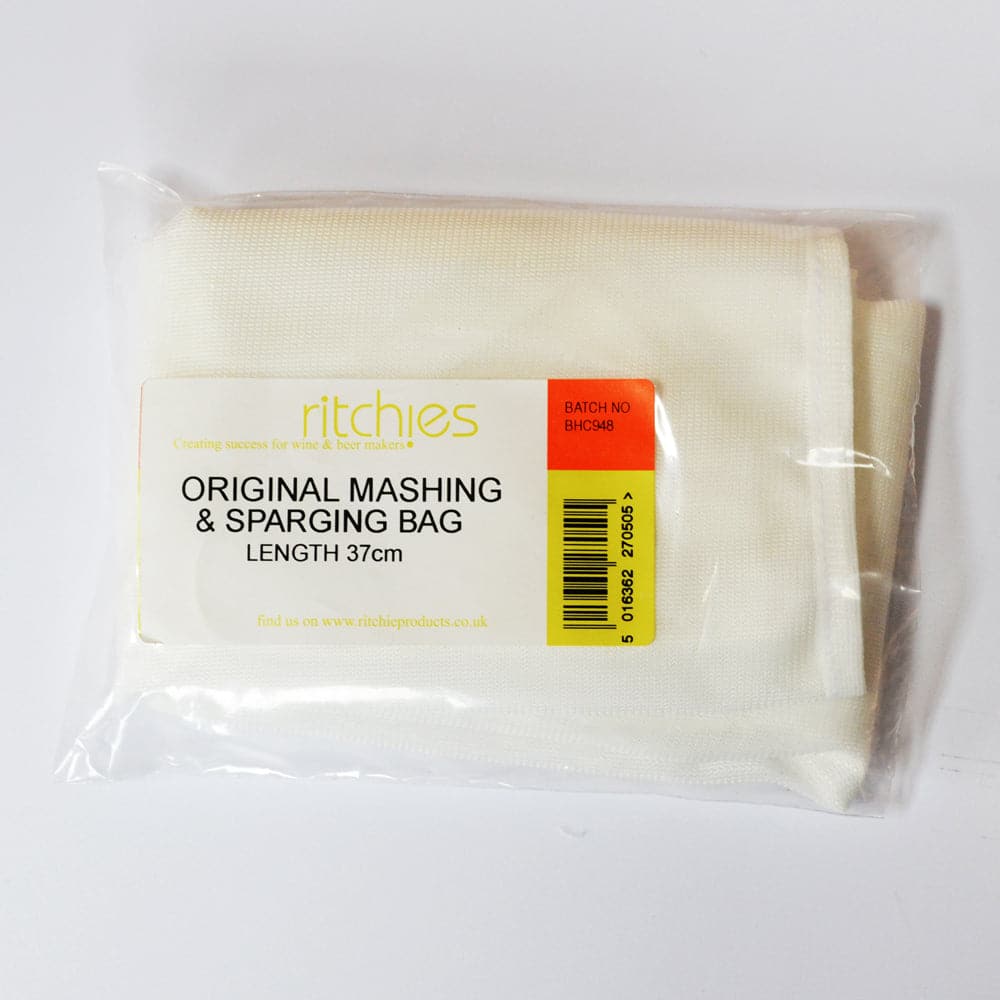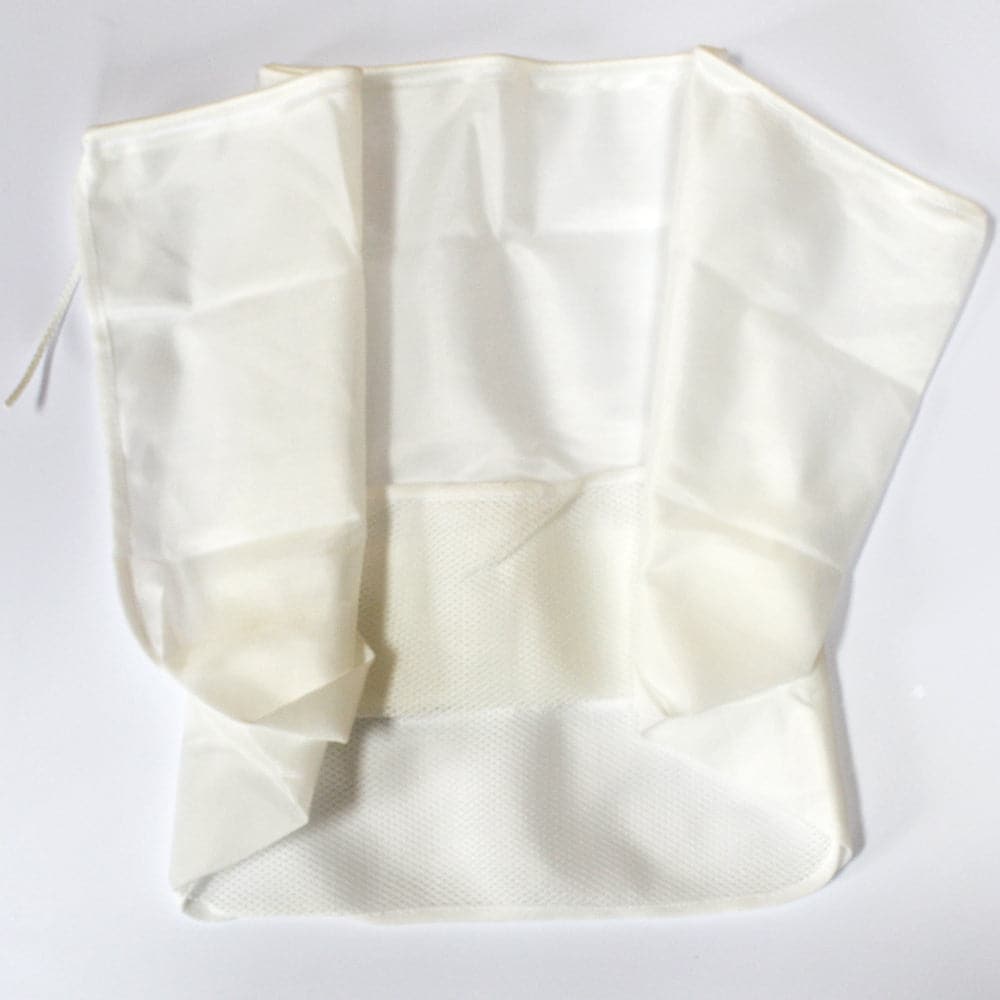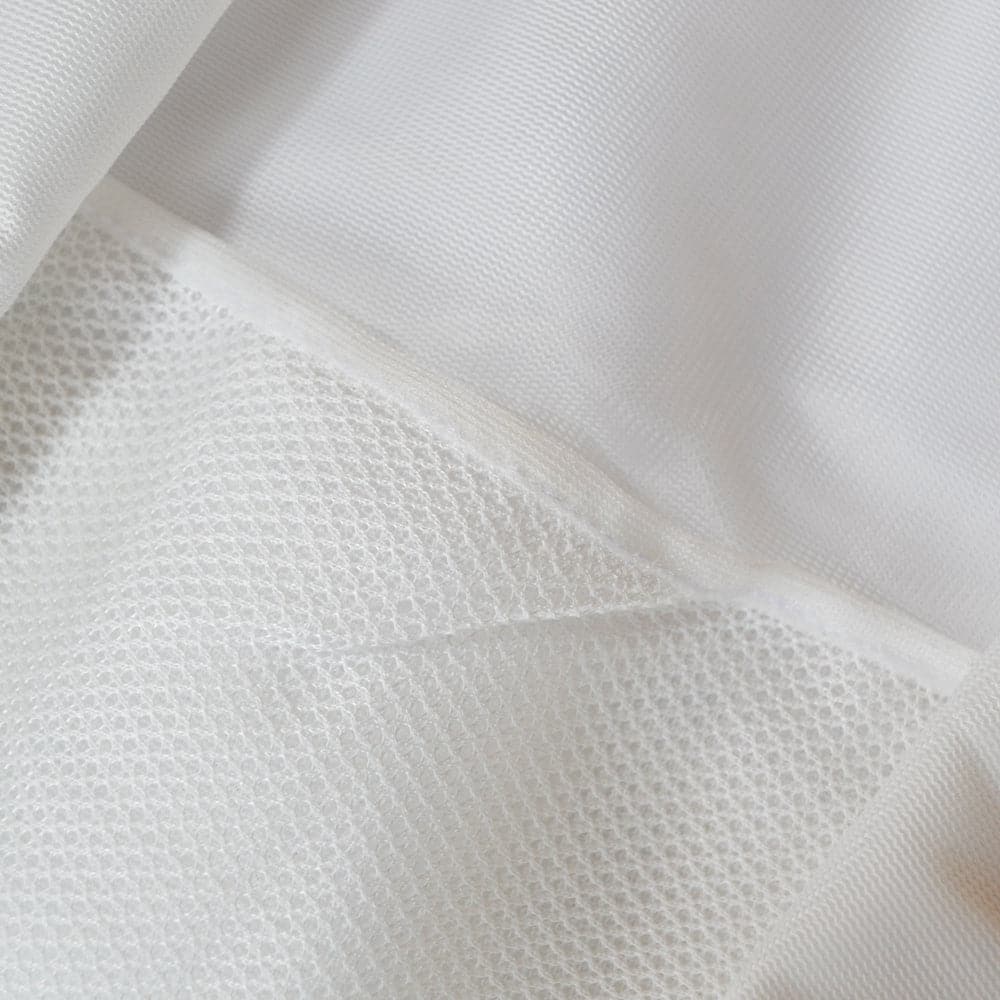 Mashing and Sparging and Straining Bag 55cm x 34cm (R-ORI)
Add this item to your cart and then use our handy Shipping Calculator on the basket page to calculate your delivery charge.
Delivery to UK addresses starts at just £1.50 and orders over £70 are eligible for free UK delivery*
This mashing and sparging bag is 105cm in circumference at the top reducing to a 56cm at the base, with a depth of 34cm.  To fit a bucket with a 33cm diameter.
Great for all grain brew in the bag (BIB) beer, or as a straining bag when fermenting fruit wines.
It has a draw string stitched into the top, so the top can be folded over a mash-tun or bucket and secured in place.
2 grades of mesh in one bag.  A fine grade mesh on the sides and a coarse grade mesh at the bottom to aid draining.
Measurements are approximate and may vary by a few centimetres.