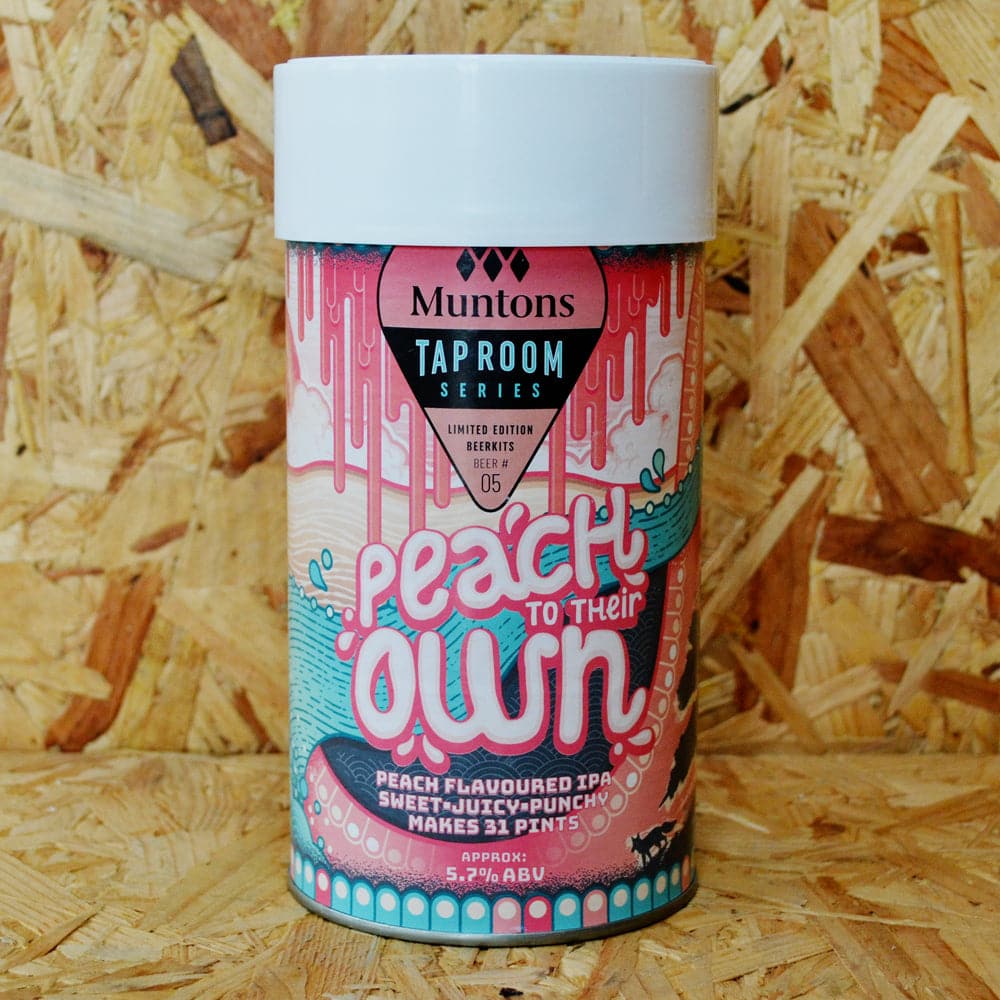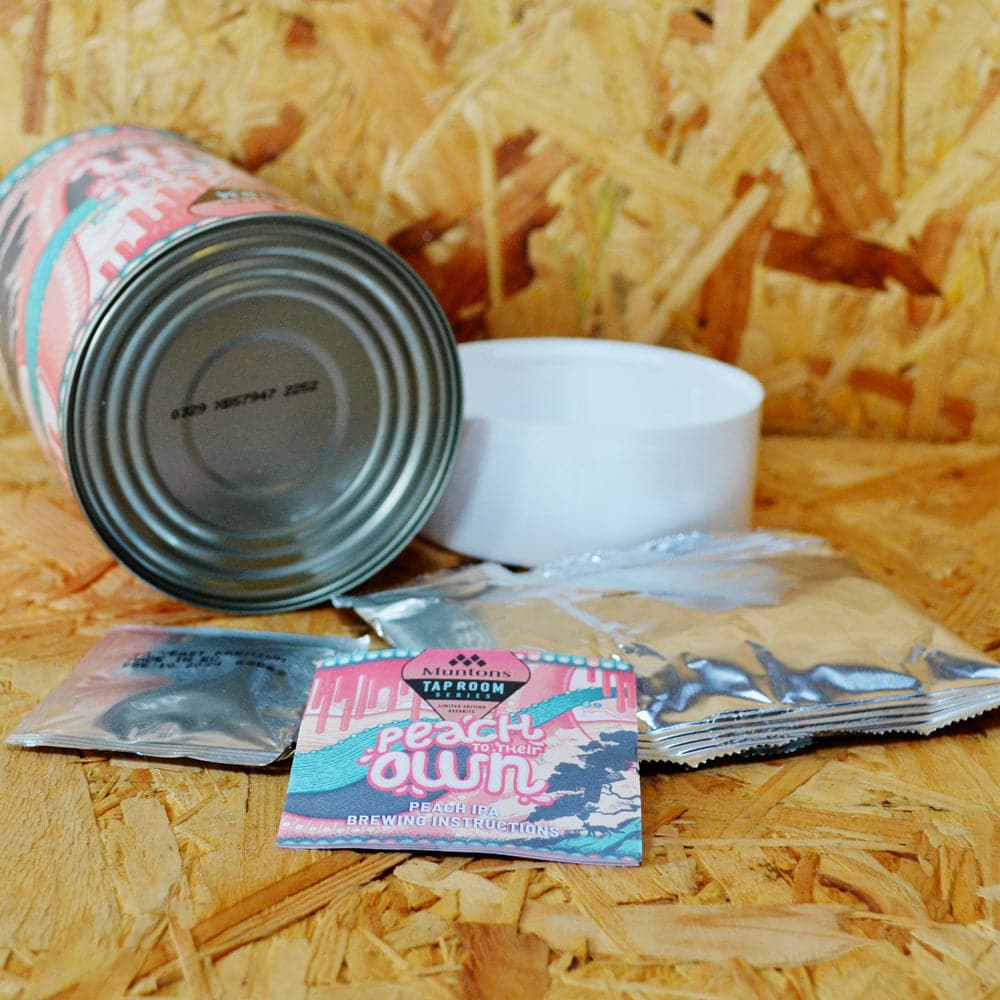 Muntons Tap Room Series #5 - Peach To Their Own - Tropical IPA - 31 Pint Beer Kit
Add this item to your cart and then use our handy Shipping Calculator on the basket page to calculate your delivery charge.
Delivery to UK addresses starts at just £1.50 and orders over £70 are eligible for free UK delivery*
Introducing Muntons Tap Room Series Peach To Their Own IPA Beer Kit!
A new beer kit in their truly limited-edition range of contemporary, one batch beer kits from Muntons.

Peach To Their Own Tropical Peach IPA:
Think of a popular Belgian peach flavoured beer (Jubel) and you are pretty much there.
Full of tropical peach fruitiness which is enhanced with even more tropical fruitiness with the addition of Amarillo hops included in the lid.

You will also need to add 1 of the following to brew Muntons Tap Room Series Peach To Their Own IPA. We recommend you use the Beer Enhancer to get the best result.
Add either 1kg of Beer Enhancer or 1kg of Light Spraymalt or 1kg of Brewing Sugar.

31pints @ approx 5.7% ABV
A limited number of each, unique beer style will be produced on a one-off basis, making it truly limited-edition. Once one sells through, another on-trend beer will enter the market, keeping the range exciting and diverse.