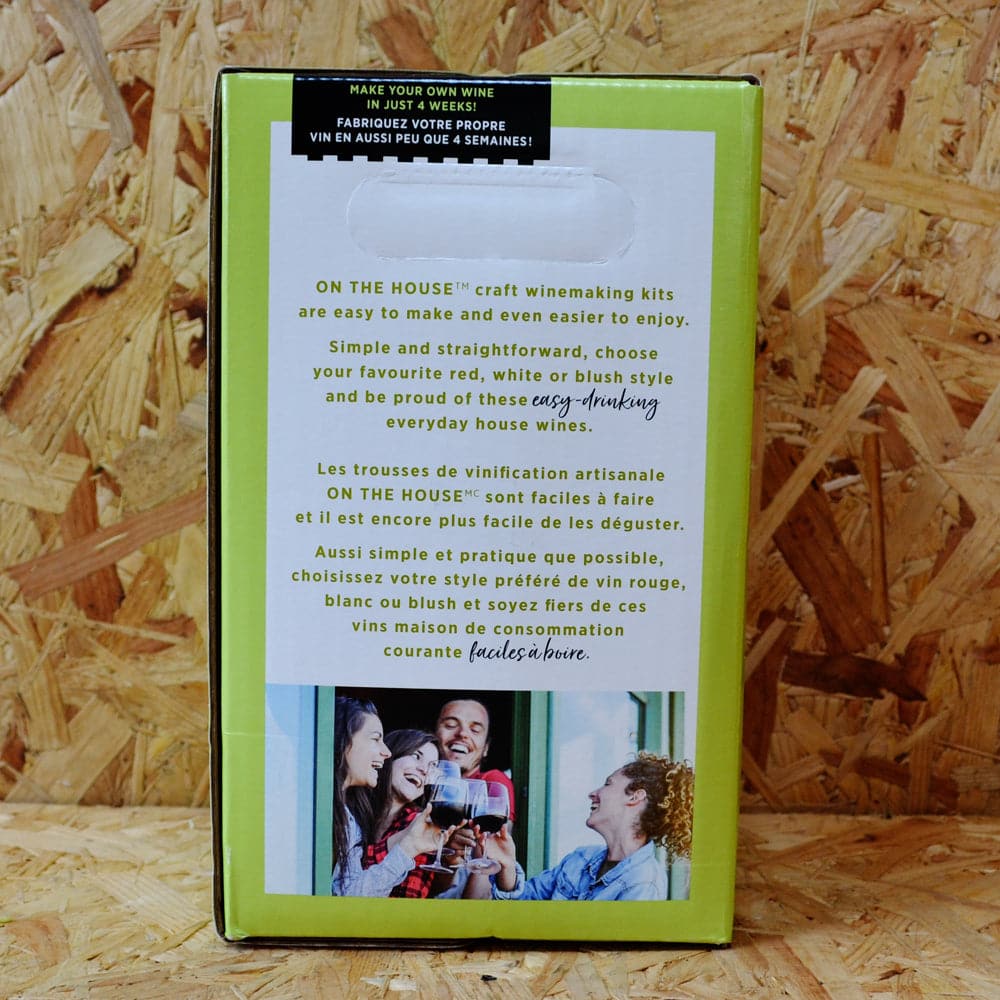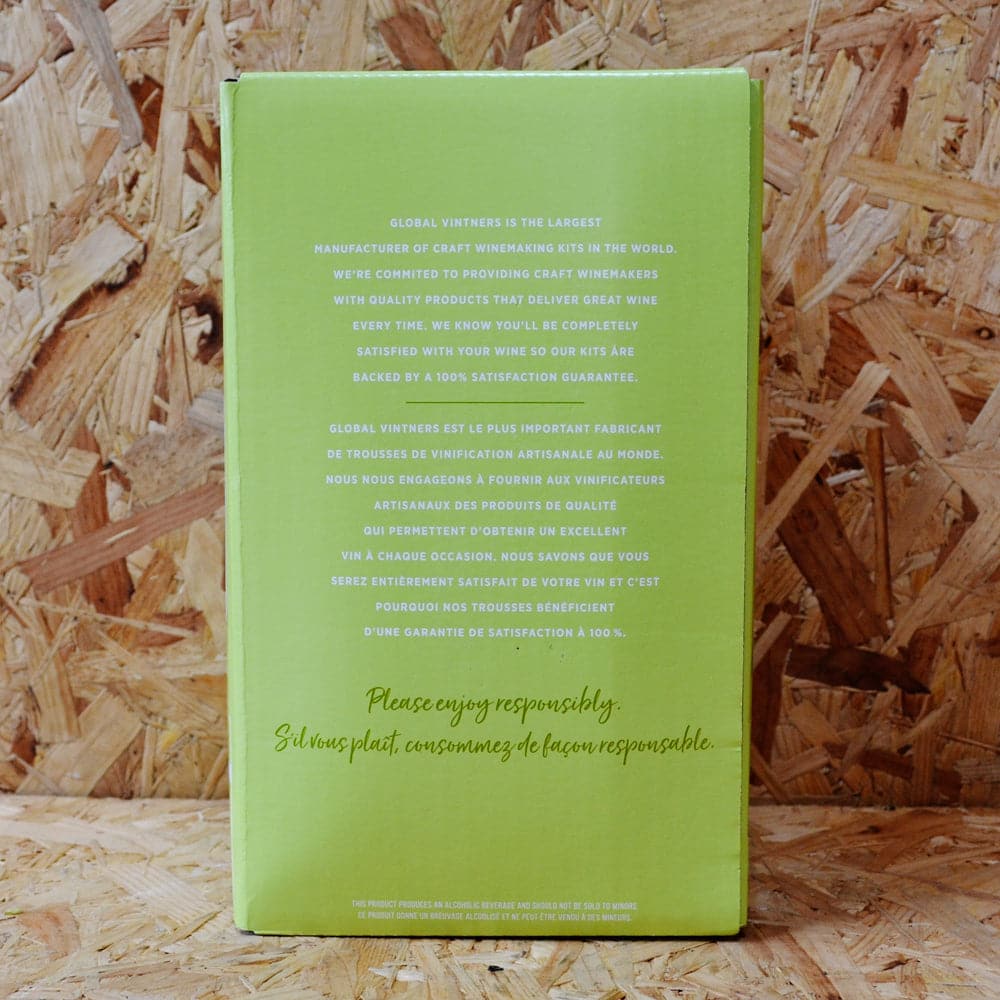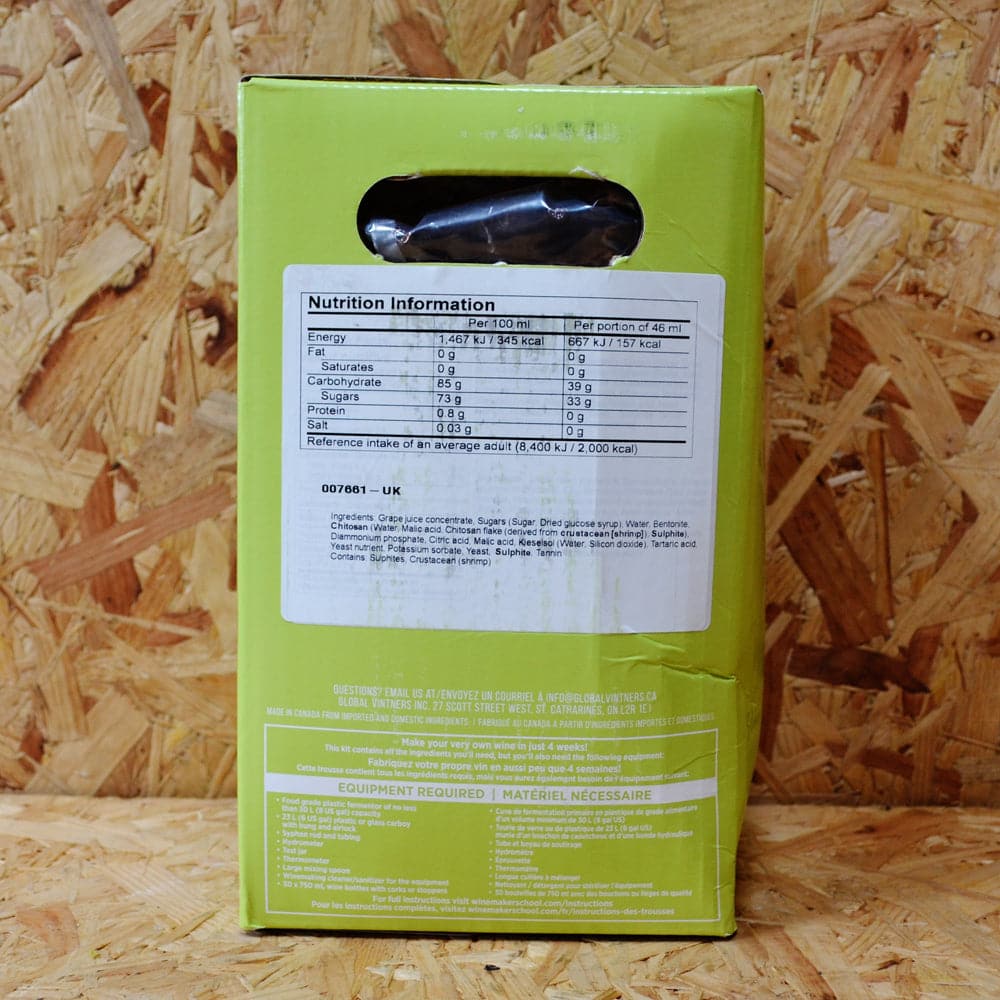 On The House - Blush - 30 Bottle Rose Wine Kit
Add this item to your cart and then use our handy Shipping Calculator on the basket page to calculate your delivery charge.
Delivery to UK addresses starts at just £1.50 and orders over £70 are eligible for free UK delivery*
On The House Blush Rosé kit makes 30 Bottles of premium quality rosé wine. This rich, sweet and fruity rose wine features strong essences of summer fruits like blackberry and strawberry. The quality of ingredients used make for an exceptional brew.
The strength will be somewhere around the 12% ABV mark. If you like it stronger though just add less water for a higher concentrated brew.
Fermenting will only take around 4 weeks or so but with any wine it gets better with age so be patient and let it mature away, it'll be worth it. 30 bottle kits are excellent value for money providing you with 30 750ml bottles of good quality wine at a fraction of the cost of in a supermarket. Cheap and quality, ideal for parties, socialising or just drinking for less at home.
No extra sugar is required as this is a premium all inclusive package. Basic equipment is required. You will need a 25 litre fermentation bucket with a drilled lid or a wide neck wine fermenter. If you don't have any wine making equipment then check out our wine making equipment package.

Box contains:
Grape Juice
Premium Oak
Wine Yeast
Fining Agent
Potassium Sorbate
Bentonite
Potassium Metabisulphite