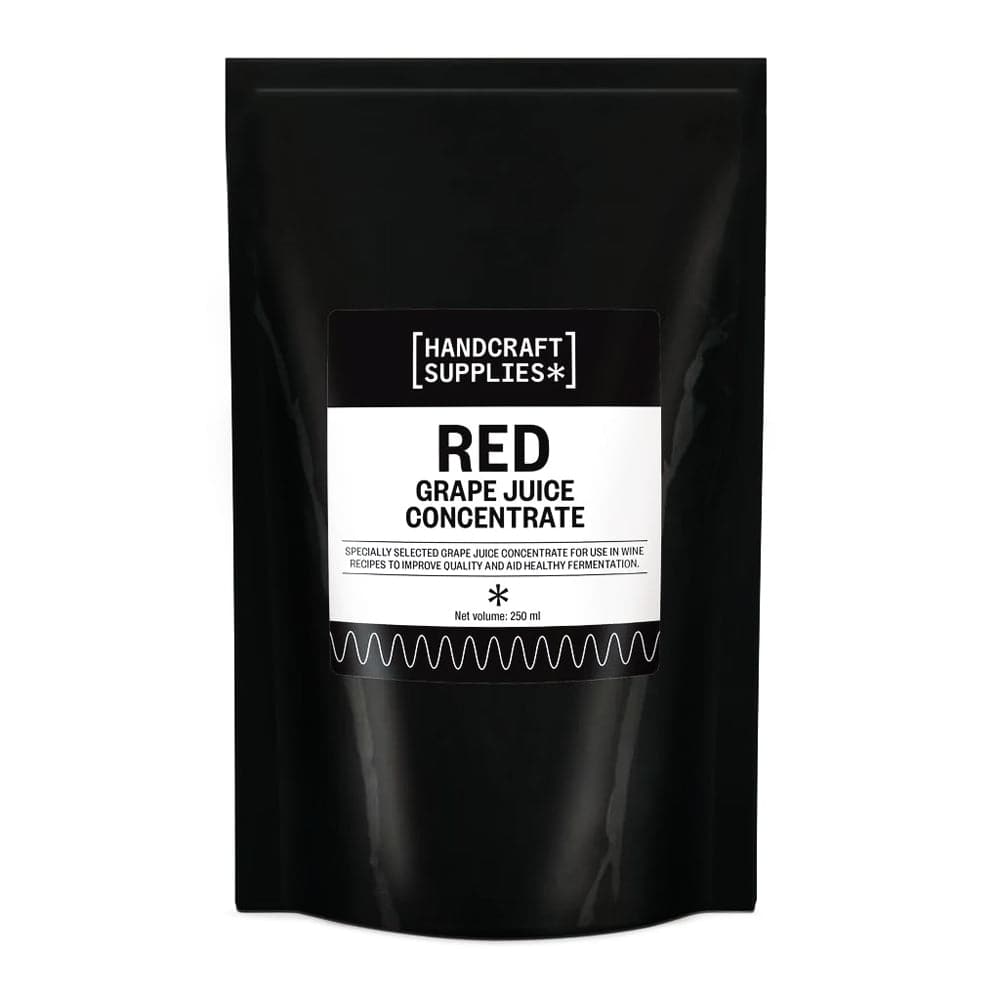 Red Grape Juice Concentrate - Red Wine Enhancer - 250ml - HS
Add this item to your cart and then use our handy Shipping Calculator on the basket page to calculate your delivery charge.
Delivery to UK addresses starts at just £1.50 and orders over £70 are eligible for free UK delivery*
This pouch of Red Grape Juice Concentrate can be added to your wine recipe to help give body and flavour to your wine while helping aid a healthy fermentation.
The HandCraft Supplies 250ml Red Grape Juice Concentrate will Enhancer and Enrich your wine.  Use a 250ml litre bottle of concentrated red grape juice in a gallon of wine, simply replacing 250ml of water.
Adding to any wine or country wine kit to aid the fermentation process, will add to its 'vinosity' (it makes it more wine like!).
The grape juice concentrate has 60g of sugar per 100g concentrate. This will add extra sugar to your wine, so you may wish to adjust the amount of any additional sugar you are going to add to get to your desired alcohol content.

Add to fruit must prior to fermentation.  Contents are intended to make up 4.5 litres.