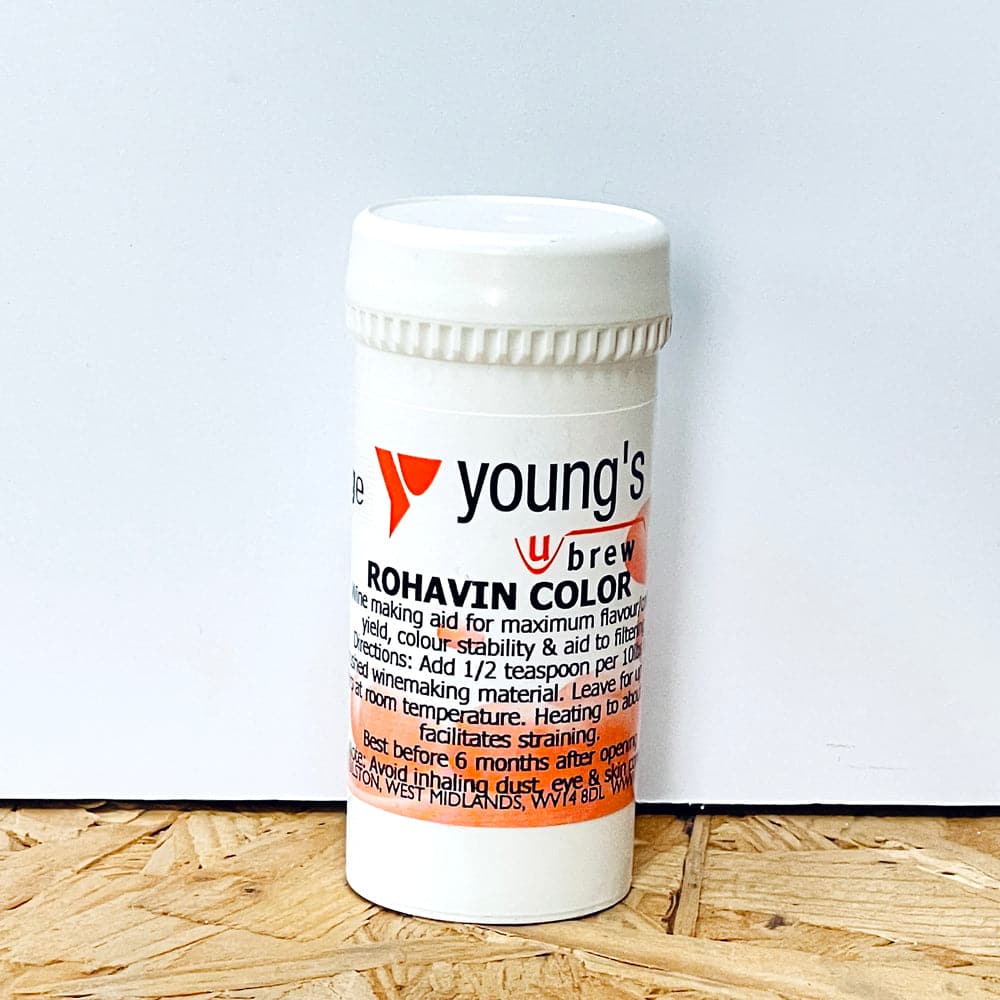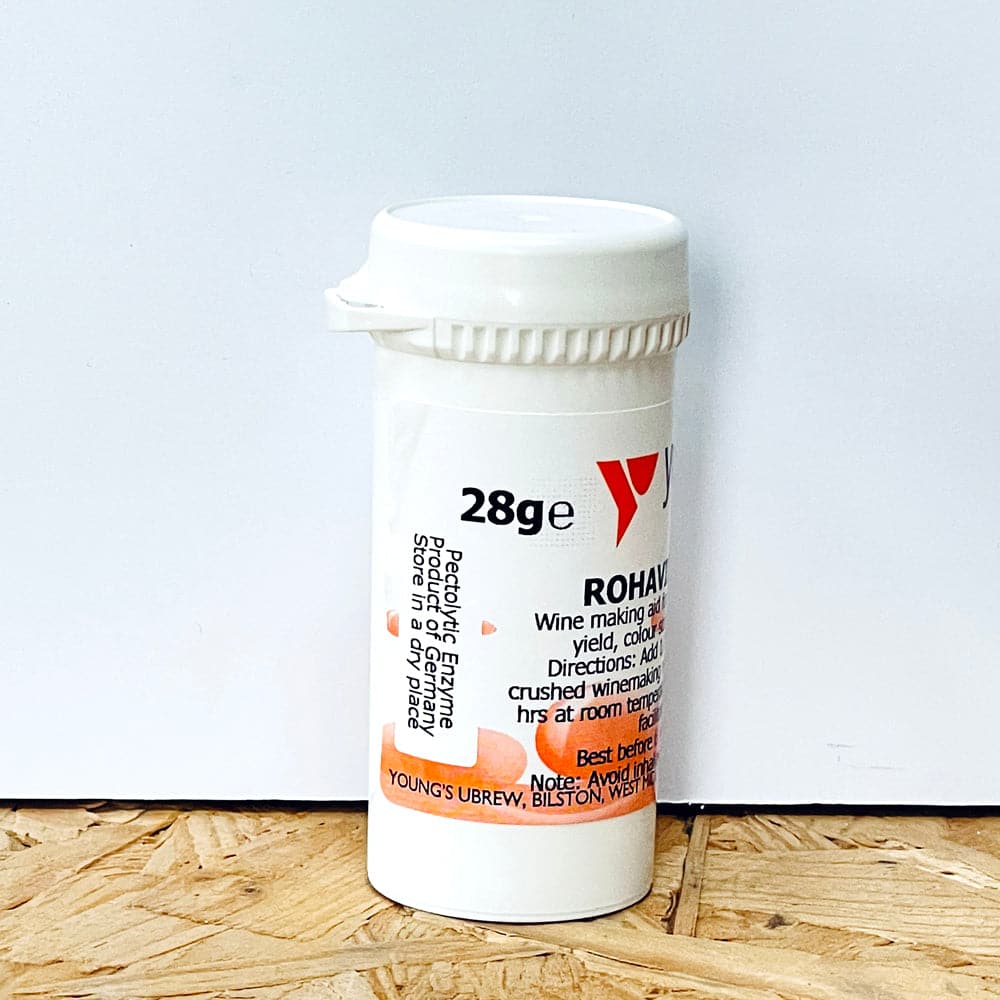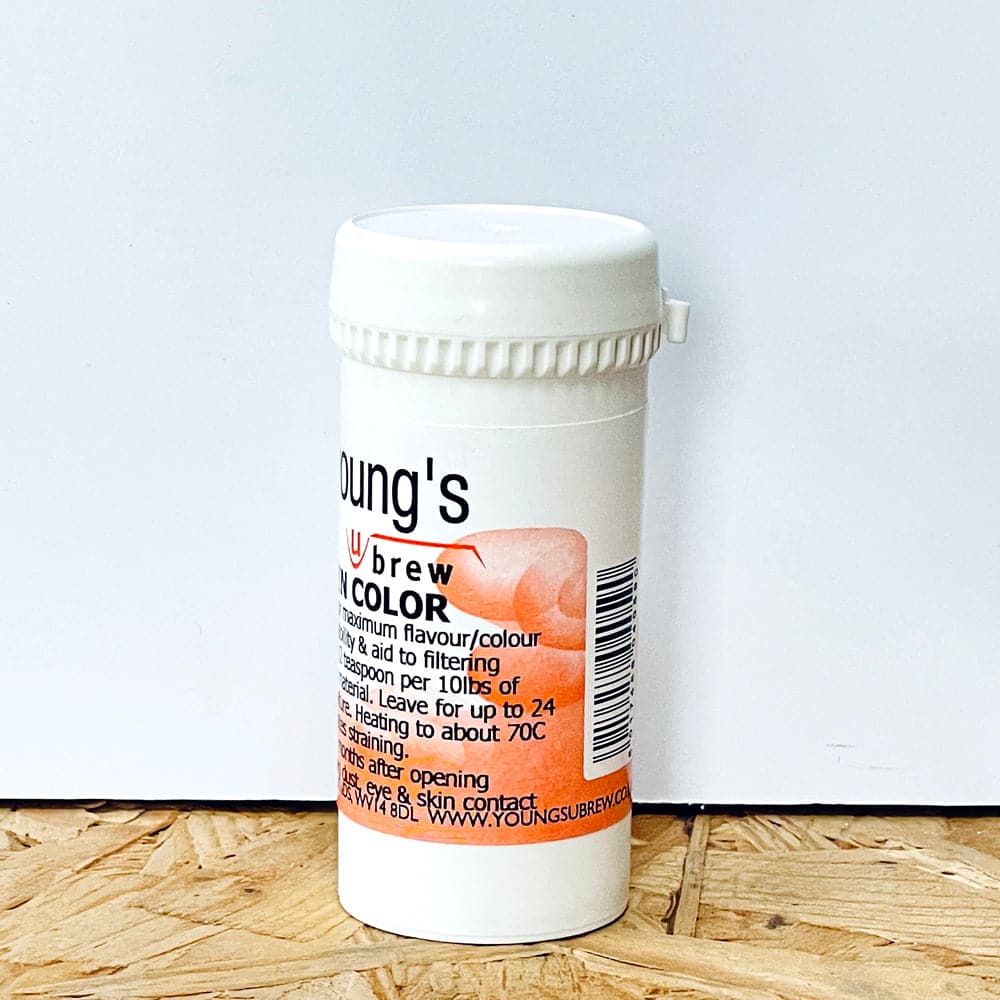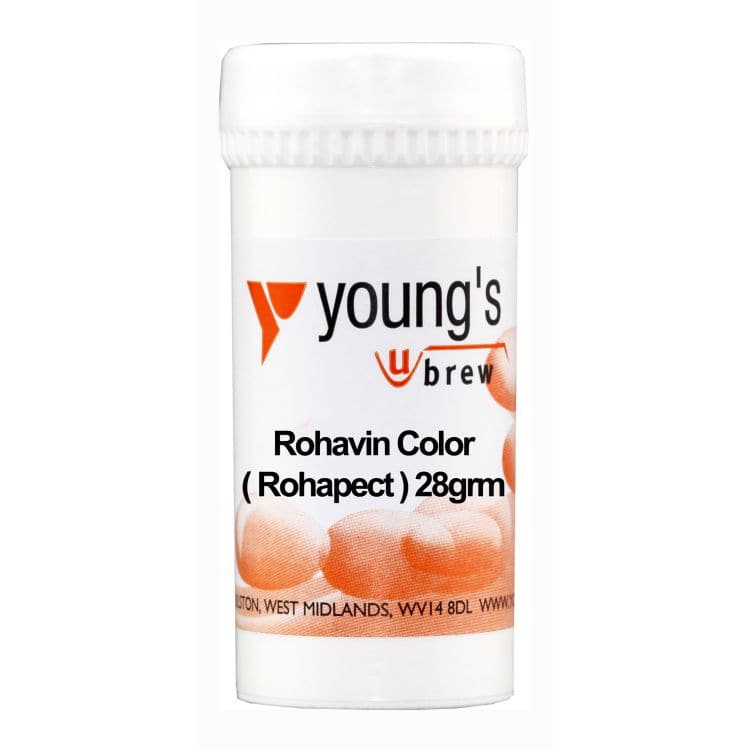 Rohavin Color (Rohapect Enzyme) - 28g
Add this item to your cart and then use our handy Shipping Calculator on the basket page to calculate your delivery charge.
Delivery to UK addresses starts at just £1.50 and orders over £70 are eligible for free UK delivery*
Rohavin Color (Rohapect VR-C Enzyme) can be used to obtain the maximum flavour and colour from the fruits during wine making. Using Rohapect enzyme will increase the colour stability and aid clearing and filtration.
Rohavin Colour works by breaking down the cell walls of the fruit, so that they release their flavours and colours into your brewing water.

If you have crushed wine making ingredients then for every 10lbs you can use 1/2 a teaspoon of Rohavin Color (Rohapect VR-C Enzyme) to enhance the qualities.
Once you have used the enzyme the materials should be left for 24 hours.