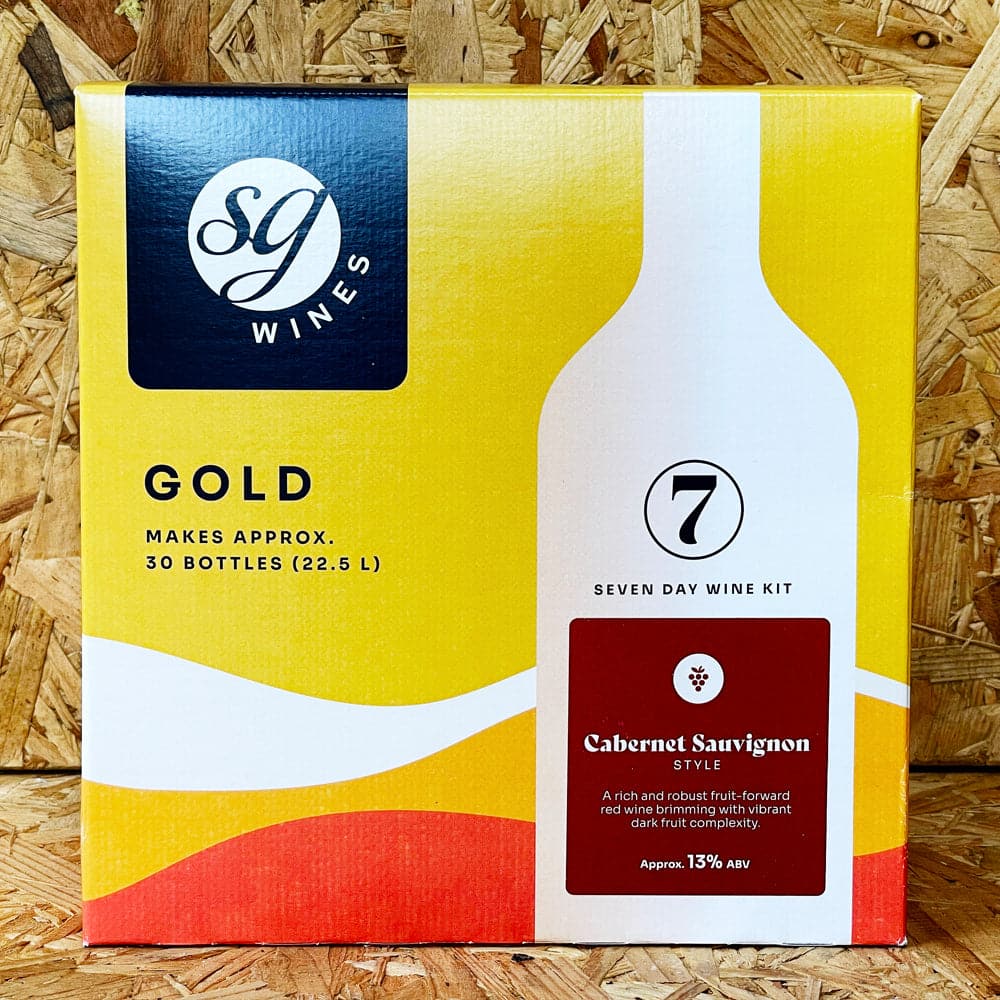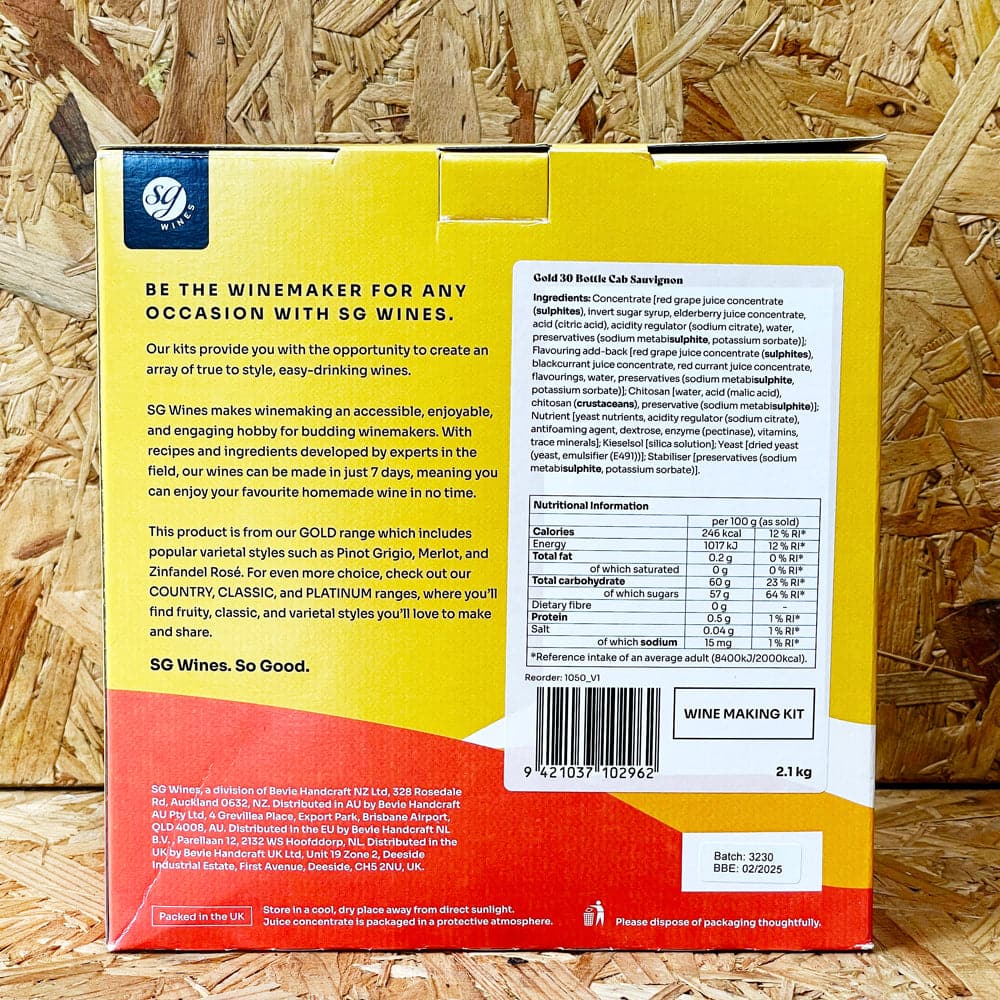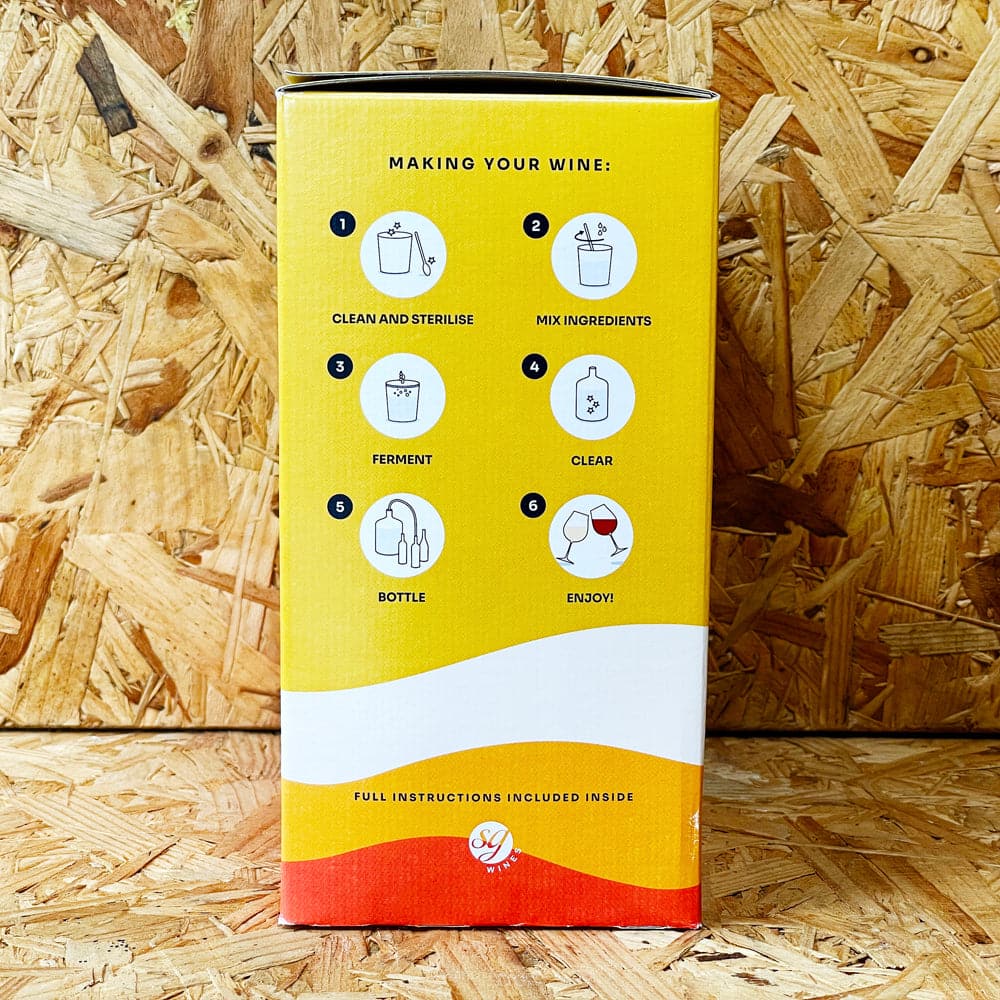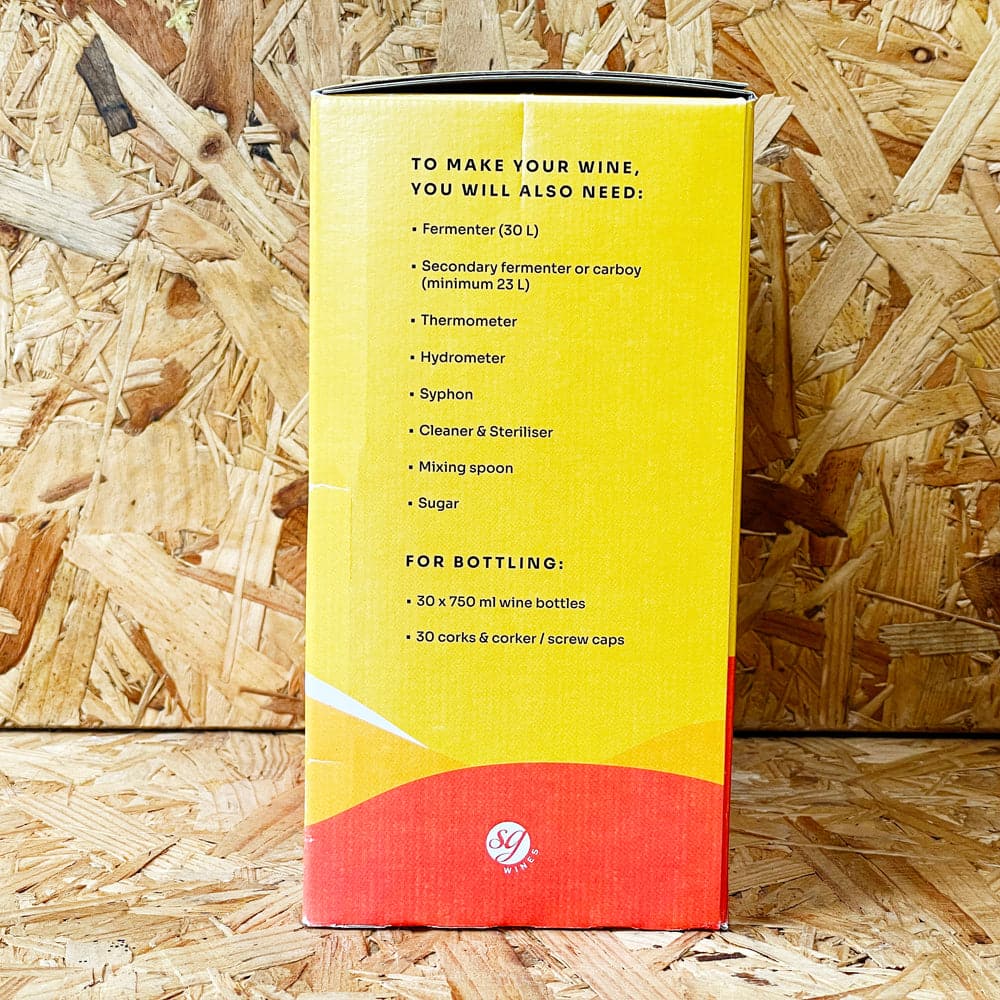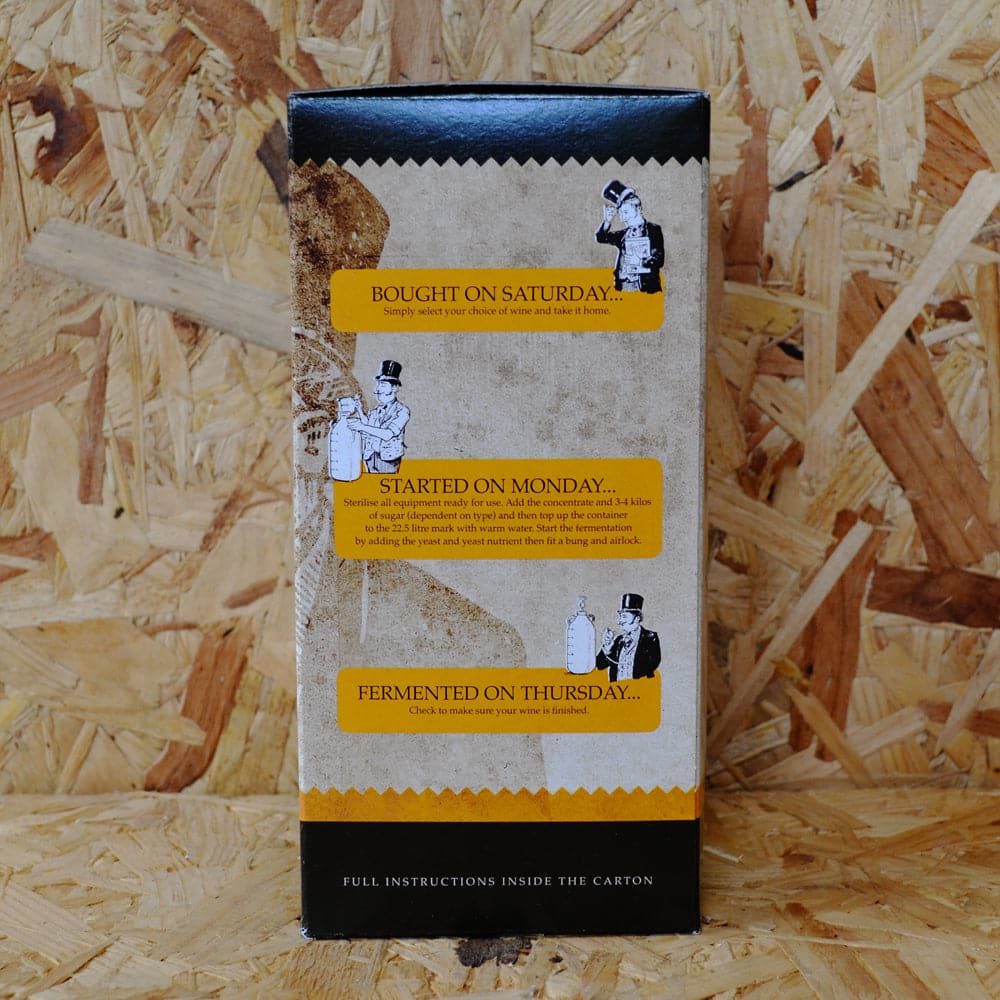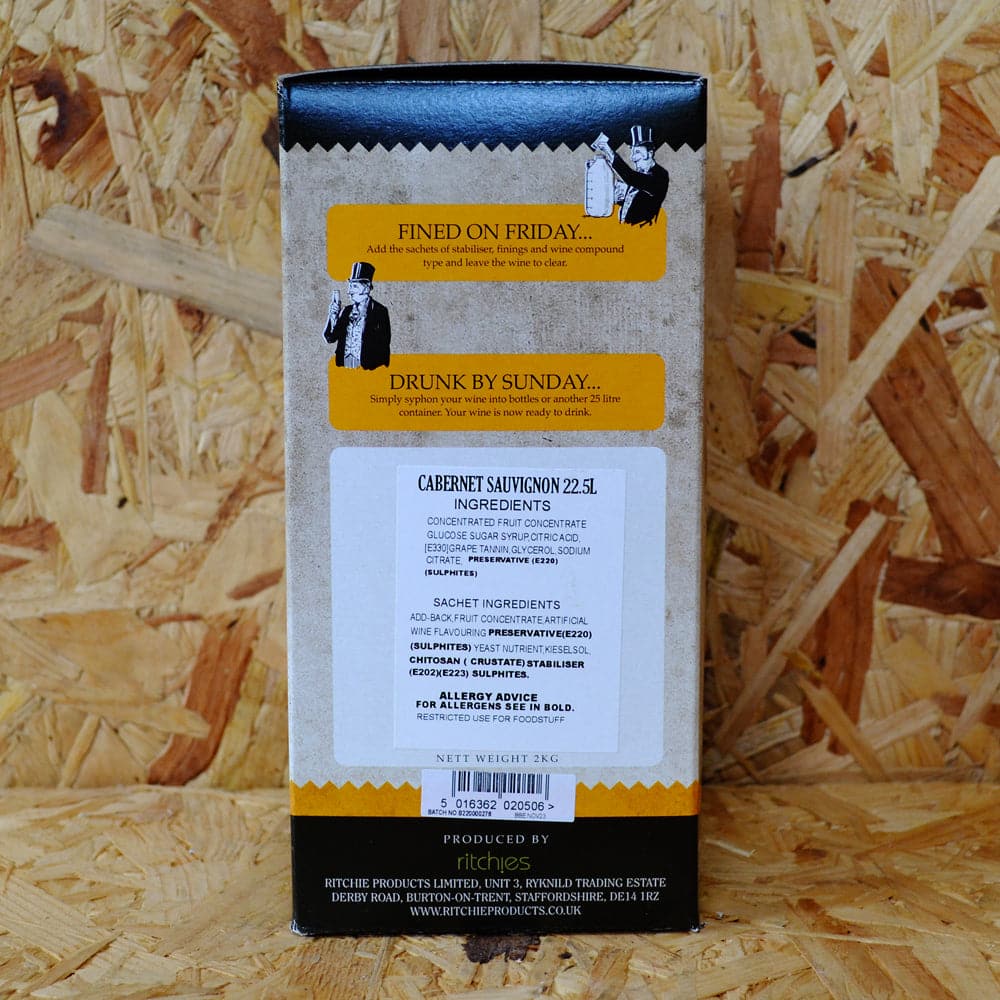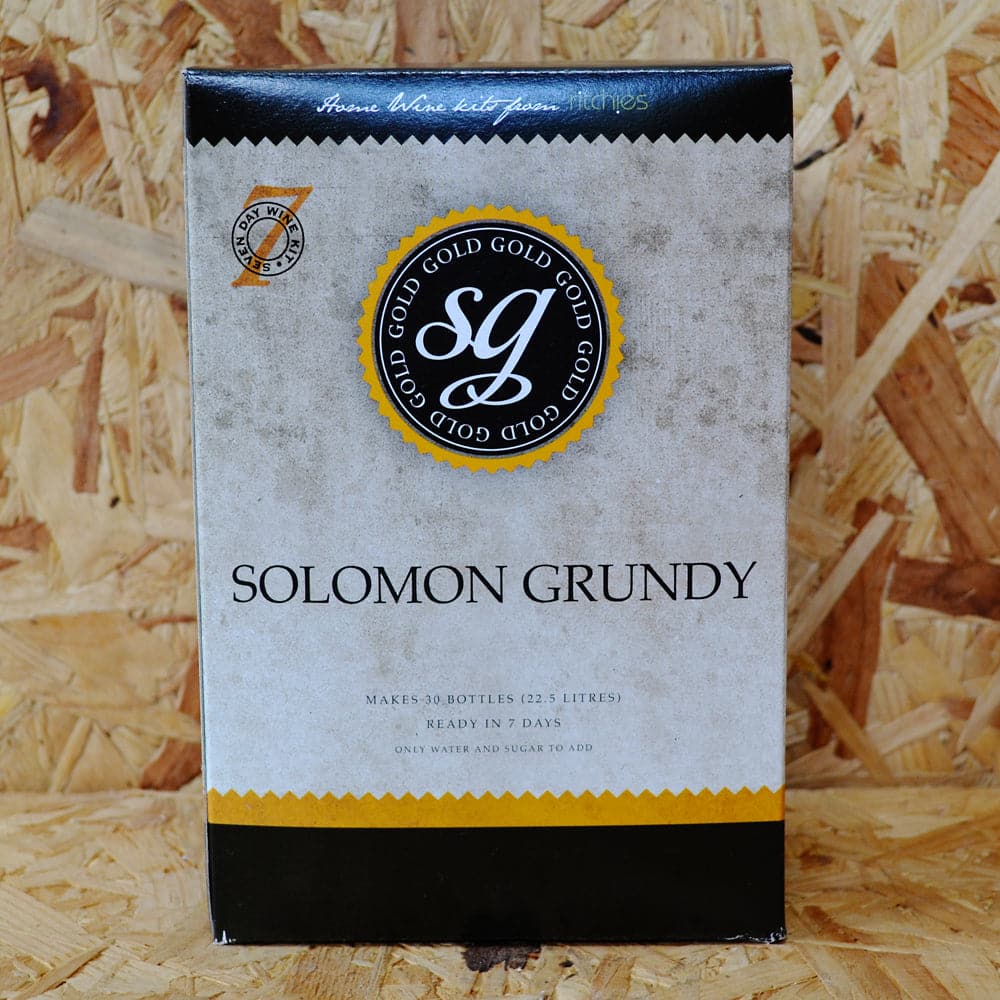 SG Wines (Solomon Grundy) Gold - Cabernet Sauvignon - 7 Day Red Wine Kit - 30 Bottle
Add this item to your cart and then use our handy Shipping Calculator on the basket page to calculate your delivery charge.
Delivery to UK addresses starts at just £1.50 and orders over £70 are eligible for free UK delivery*
The SG Wines (Solomon Grundy) Gold Cabernet Sauvignon Wine Kit makes 30 bottles of fantastic red wine in just 7 days so from opening the box to drinking takes just 1 week!
Expect a deep dark red wine, with high acidity, high tannin and medium to full body with black fruit notes of black cherry, vegetal notes of green pepper, and spice notes of vanilla.
You will also require 4kg of sugar to make the SG Wines Solomon Grundy Gold Cabernet Sauvignon Wine Kit.
We recommend brewing sugar to get the best results. Supermarket sugar will add extra sweetness to the wine, but it helps to keep the cost down to a minimum.