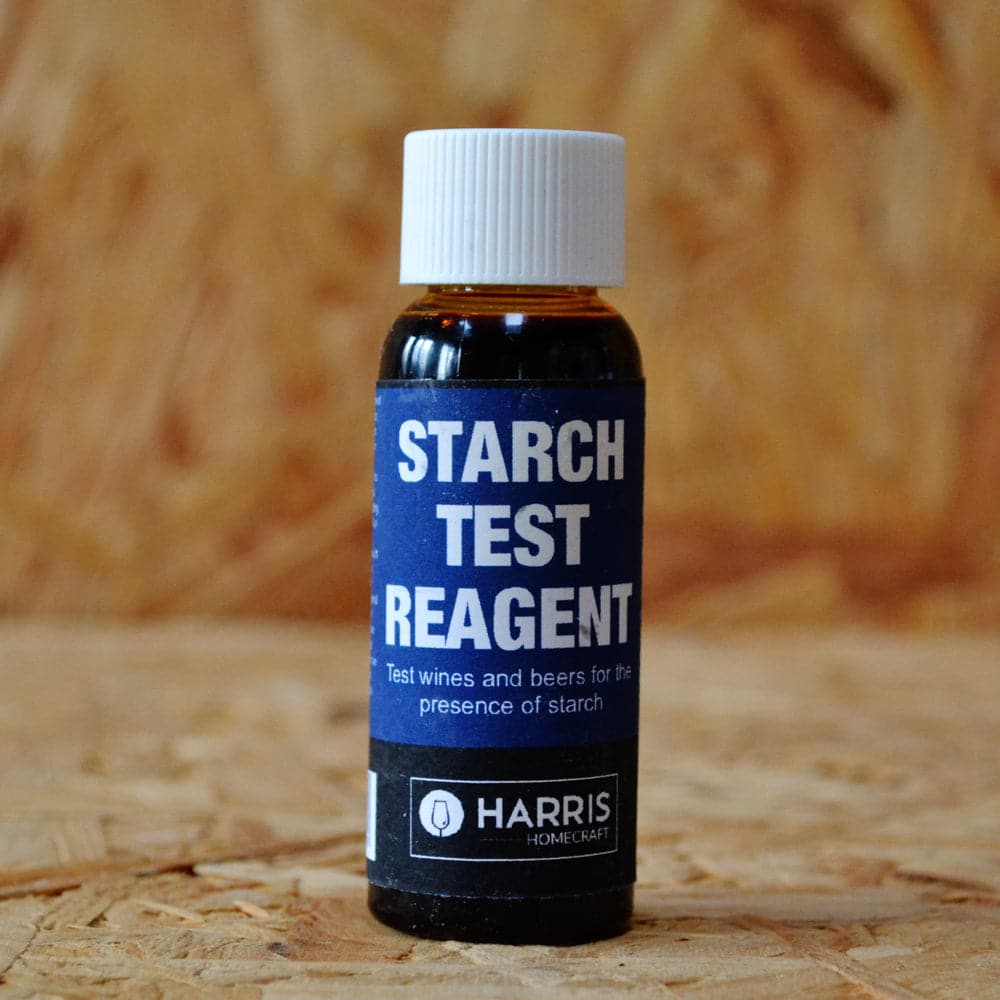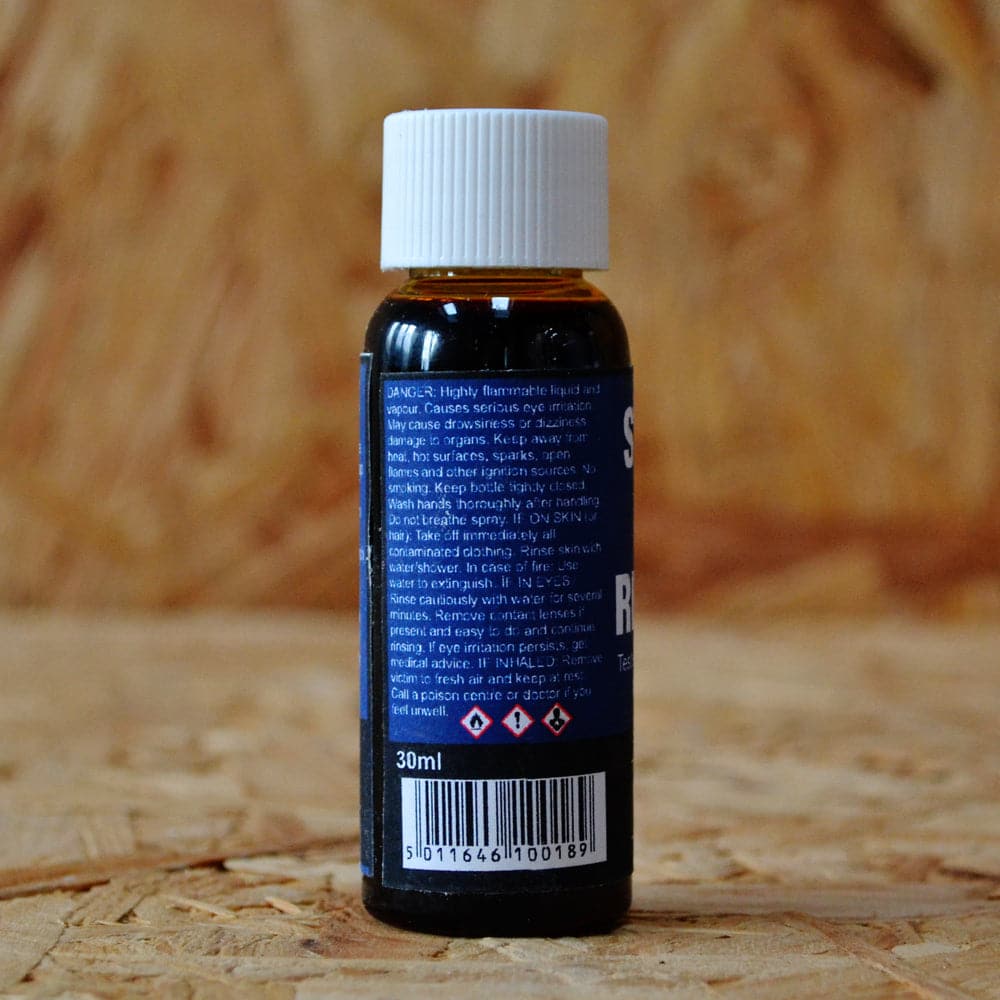 Starch Test Reagent - Iodine - 30ml - Harris
Add this item to your cart and then use our handy Shipping Calculator on the basket page to calculate your delivery charge.
Delivery to UK addresses starts at just £1.50 and orders over £70 are eligible for free UK delivery*
Use the Starch Reagent Test to test if you have starch in your beer wort or wine must.  You can then extend your mash for beer, or add an enzyme like amylase to break down the starch.
If you have made wine with starchy ingredients like barley, rice or potatoes, and your wine has finished fermenting but will not clear, it could be a starch haze.  Use the Starch test reagent by putting 2ml of reagent into a test tube, then add 6ml of wine.  Cap the test tube and shake.  If the colour turns dark red / purple / black then starch is present.
You can then dissolve 1 teaspoon of amylase enzyme in 25ml of water at 20°C, then add this to the wine and stir.  Leave the wine at room temperature for 2-4 weeks and the amylase will break down the remaining starch.  The amylase breaks the starch down into sugars and if there are dormant yeast, they may eat these sugars and you may get a fermentation starting again.  Once the enzyme has broken down the starch the wine will clear.  
WARNING - The Starch Test Reagent contains Iodine.  ~If contact with skin, thoroughly rinse skin with water. Remove contaminated clothing. Shower if contamination is over a large area. ~Wear eye protection when using. If accidental contact with eyes, rinse with water for several minutes and seek medical advice. ~Do not breathe vapour. Use in a well ventilated area.  If inhaled, move to fresh air.  ~Do not ingest.  If ingested seek medical advice.  ~Highly flammable. 
Consult label on bottle for full instructions.