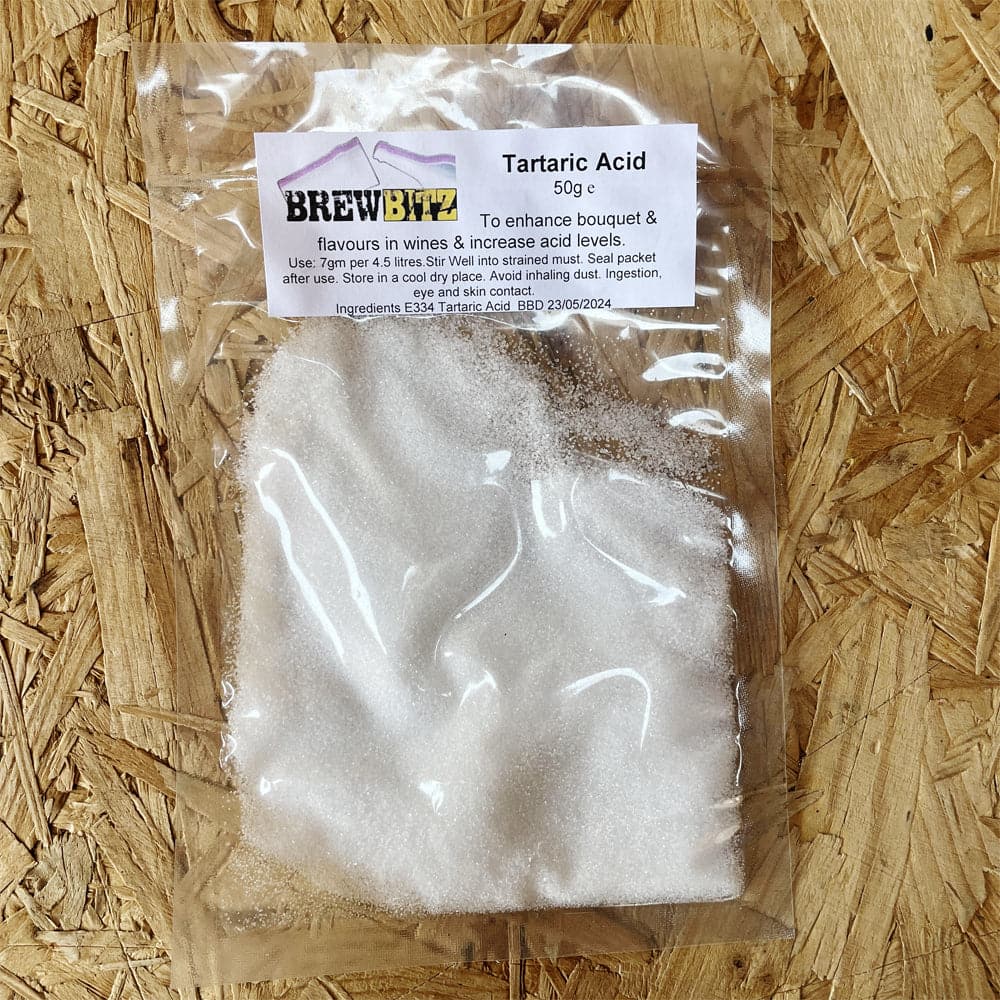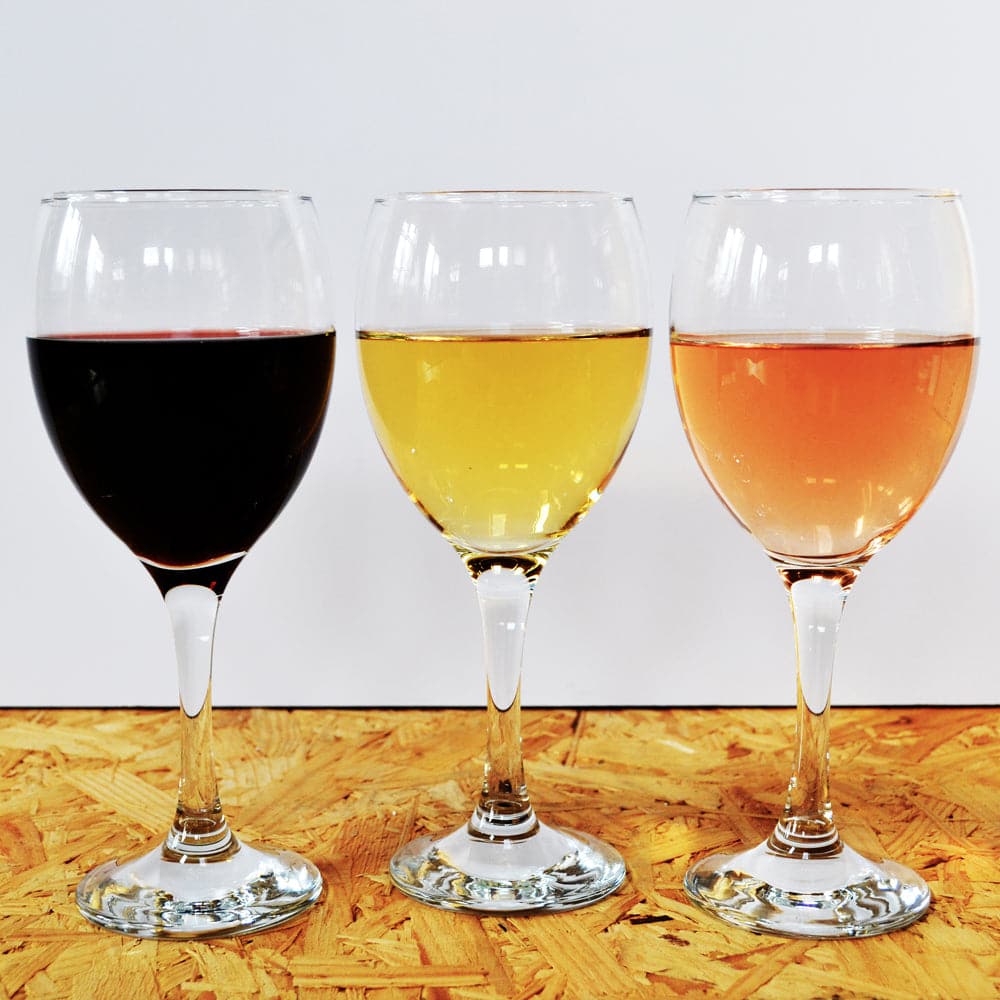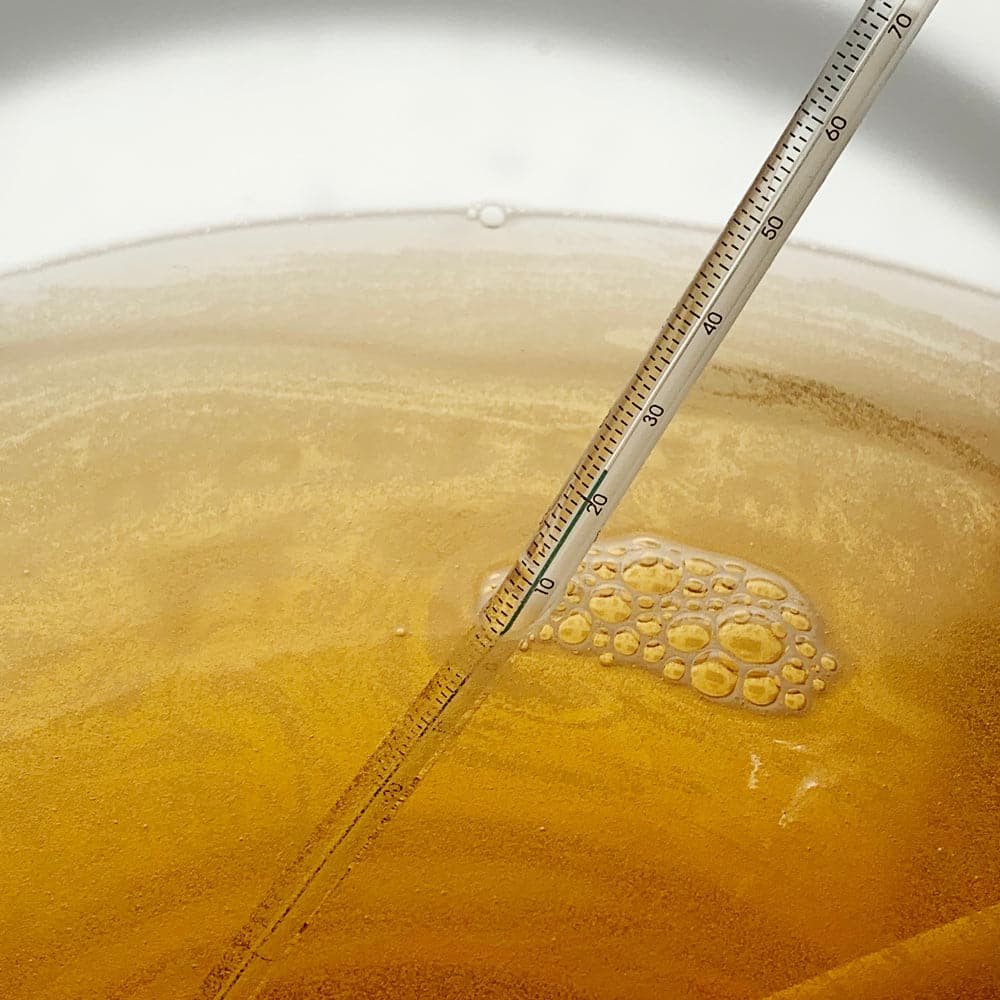 Tartaric Acid (E334) - 50g Bag
Add this item to your cart and then use our handy Shipping Calculator on the basket page to calculate your delivery charge.
Delivery to UK addresses starts at just £1.50 and orders over £70 are eligible for free UK delivery*
Tartaric Acid (E334) can be used to improve and enhance the bouquet and flavours in homebrew wines as well as giving the wine extra character. If you're making an elderflower wine then this ingredient is essential for a fantastic flavour.

Tartaric Acid is found naturally in fruits such as grapes and it can be used to lower the pH acidity level of fermenting 'must' to a point where bacteria cannot live.

Using Tartaric Acid also gives the wine some preservative qualities which is useful when the wine is in storage.
If your recipe calls for an "acid blend", this is simply 3 acids: Citric, Malic & Tartaric.  You can easily make your own acid blend by mixing 3 parts Tartaric, 2 parts Malic and 1 part Citric.   Mix:  1 1/2 tsp Tartaric Acid, 1 tsp Malic Acid & 1/2 tsp Citric.  This is your acid blend. Then use 1/4 - 1/2 teaspoon of this blend per 4.5 litres of grape juice. 

You can also add this to white wine kits to add extra acidity and zing to your white wines. 
Sometimes, if there is too much tartaric acid in a wine, it will form tartaric crystals on the inside of the bottle.  This is normal and nothing to be worried about.  It can look like small shards of glass in the bottom of your wine glass.