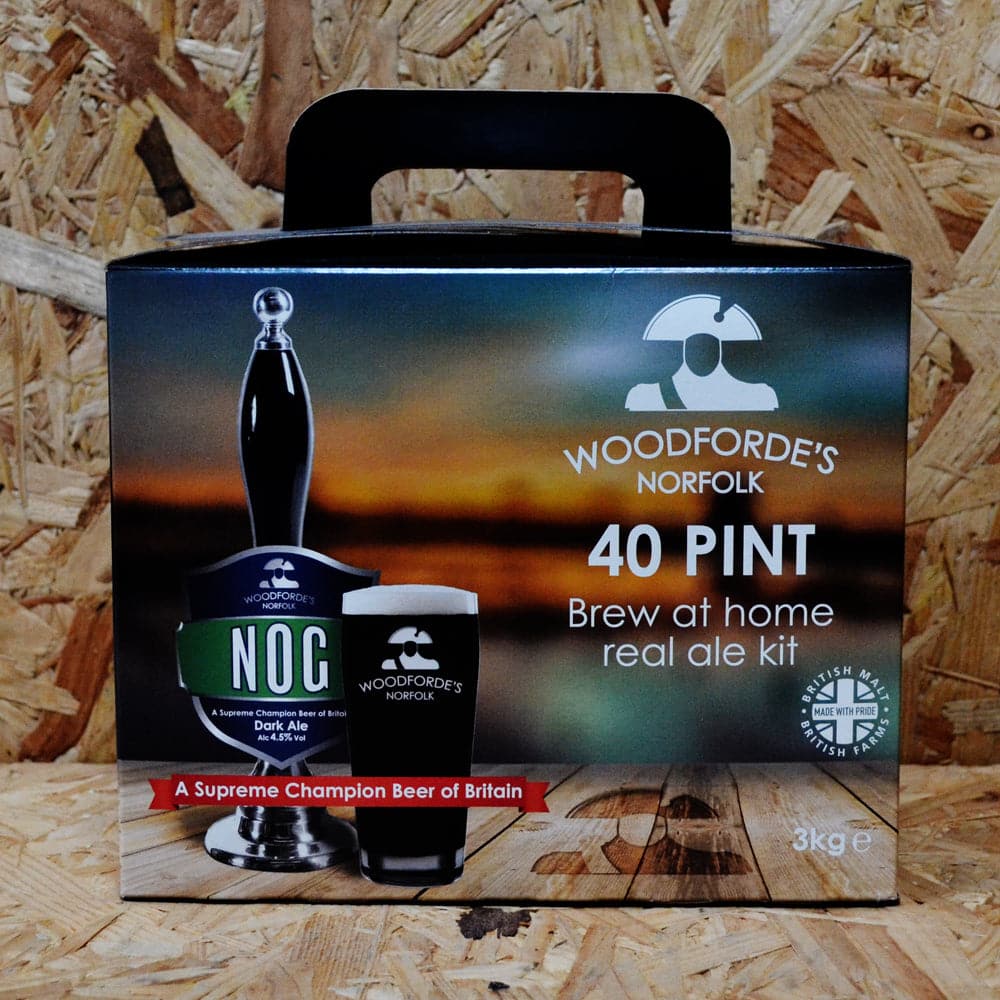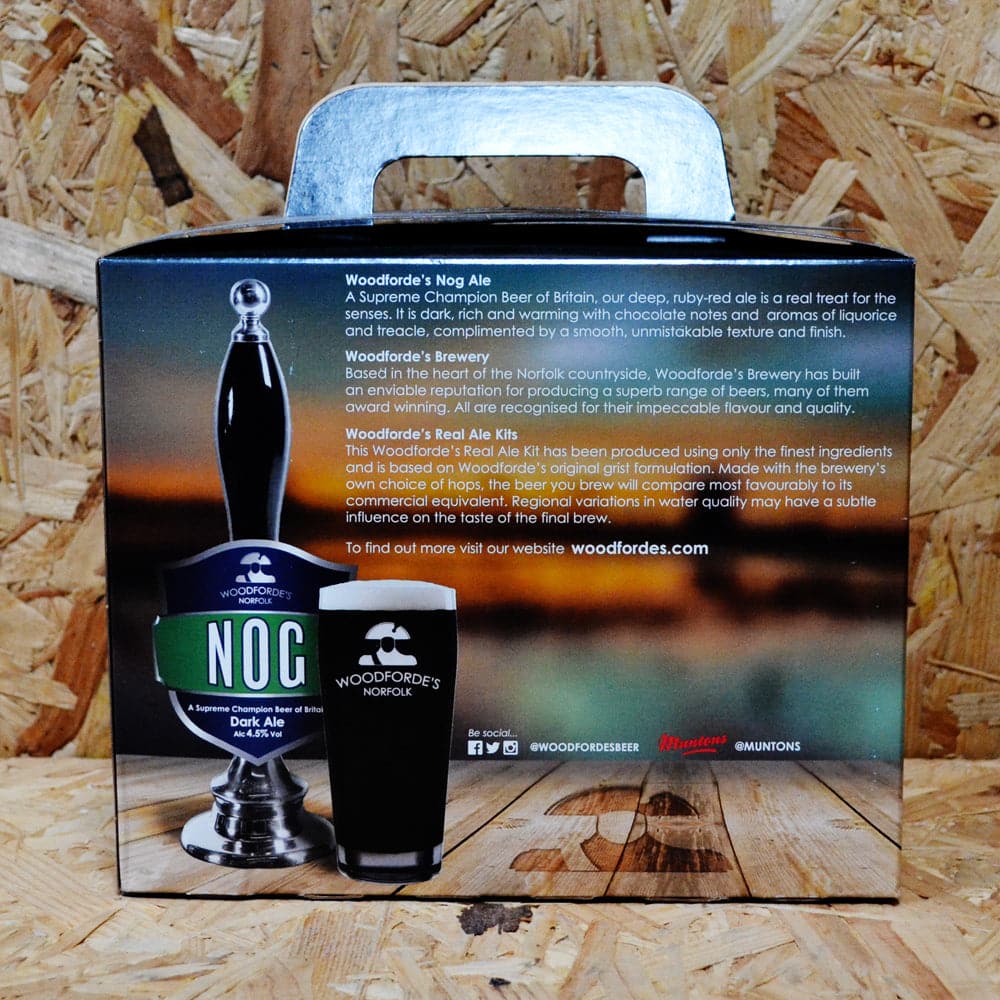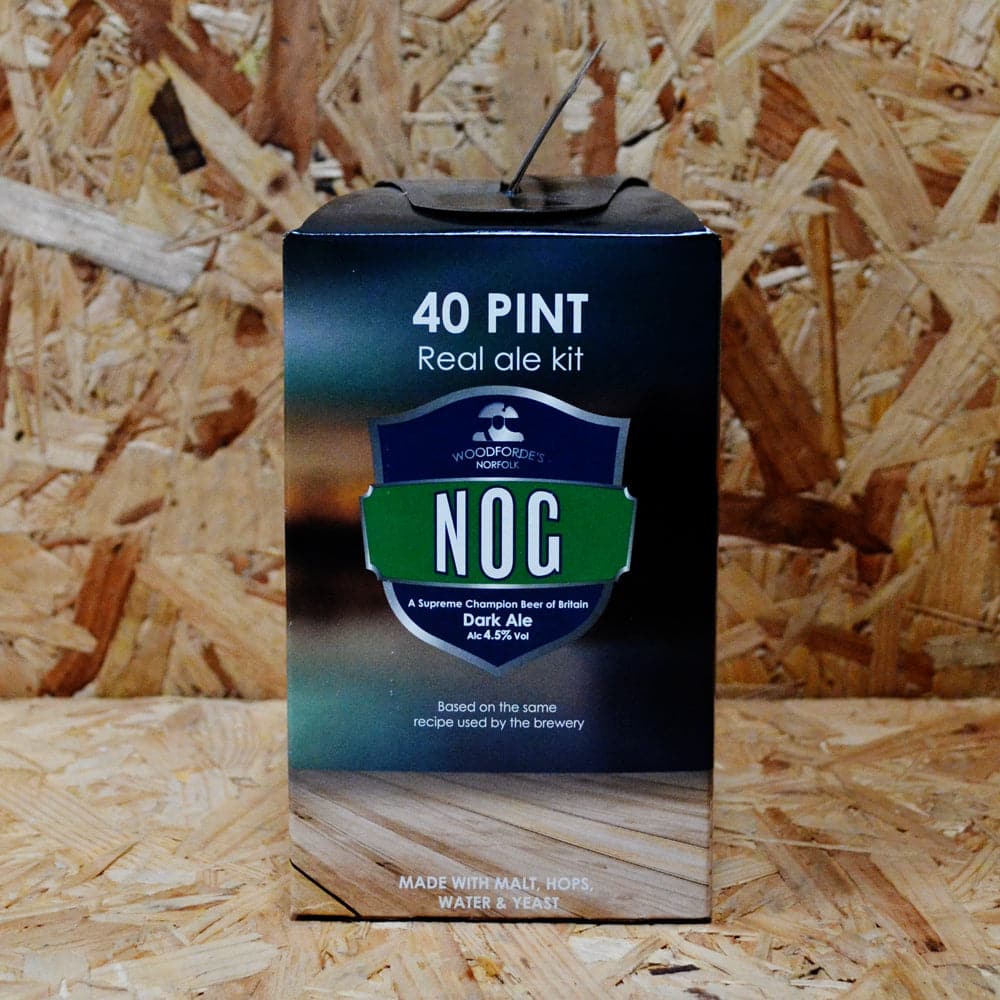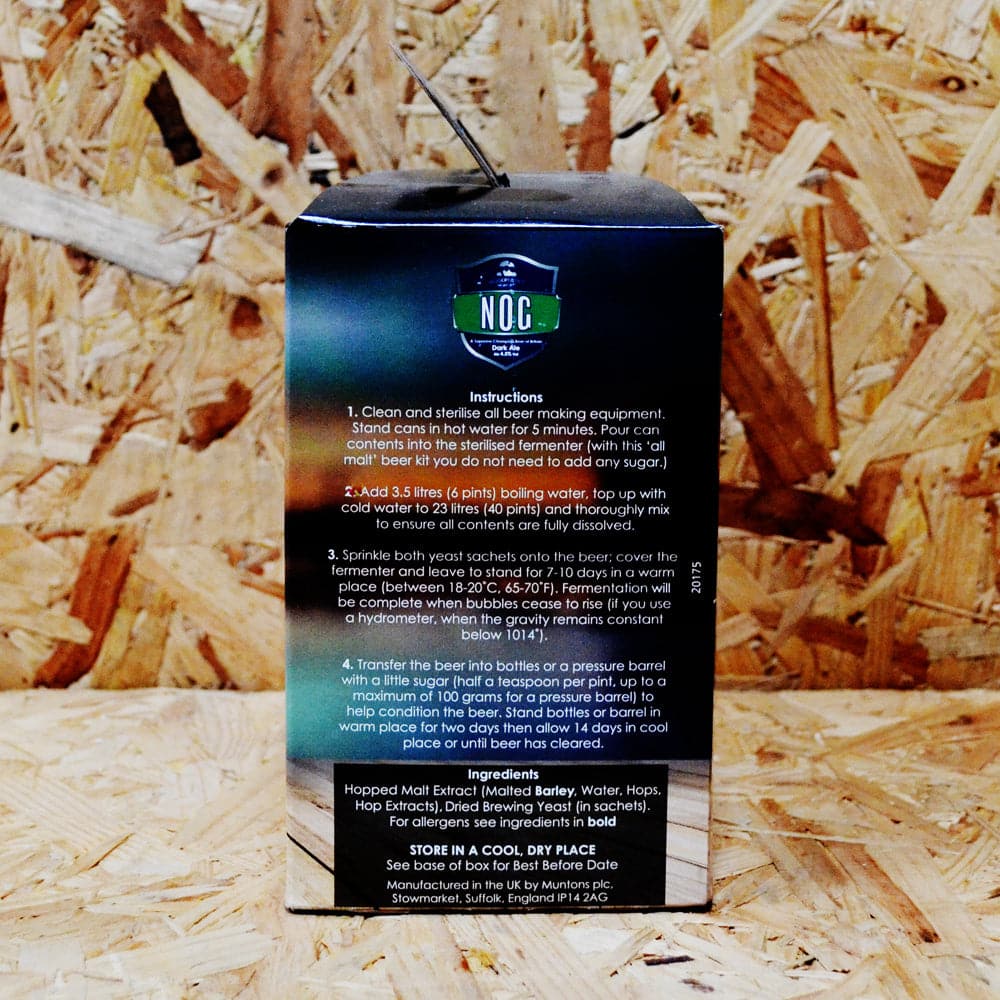 Woodfordes Nog - 40 Pint Beer Kit
Add this item to your cart and then use our handy Shipping Calculator on the basket page to calculate your delivery charge.
Delivery to UK addresses starts at just £1.50 and orders over £70 are eligible for free UK delivery*
Woodfordes Nog is a dark, porter style ale that's full, rich and perfect as a winter warmer when you're in front of the fire! With hints of chocolate and treacle this classic 'old ale' will leave you with a brew of around 4.6% ABV. If you like it a bit stronger then simply make less of it! Try brewing it up to 32 pints for a richer, more intense flavour.

The deep, dark red looks of Woodfordes Nog are complimented by the smell of rich roast malt which leaves an extremely satisfying ale that's perfect to drink with any Game meats like Pheasant or Venison.

This 3kg, two can beer kit, is of premium quality and requires no additional brewing sugar. You will need the basic brewing equipment to get this one going.

Woodfordes Nog is a great beer kit that's fun and easy to make and will leave you wanting more!

Looks - Ruby red / black
Smell - Rich roast malt
Taste - Roast, treacle, chocolate

This beer kit includes the following:

- 2 cans of malt extract
- Yeast
You will also need basic brewing equipment such as: a bucket; siphon; steriliser; thermometer & hydrometer to brew this ingredient kit.