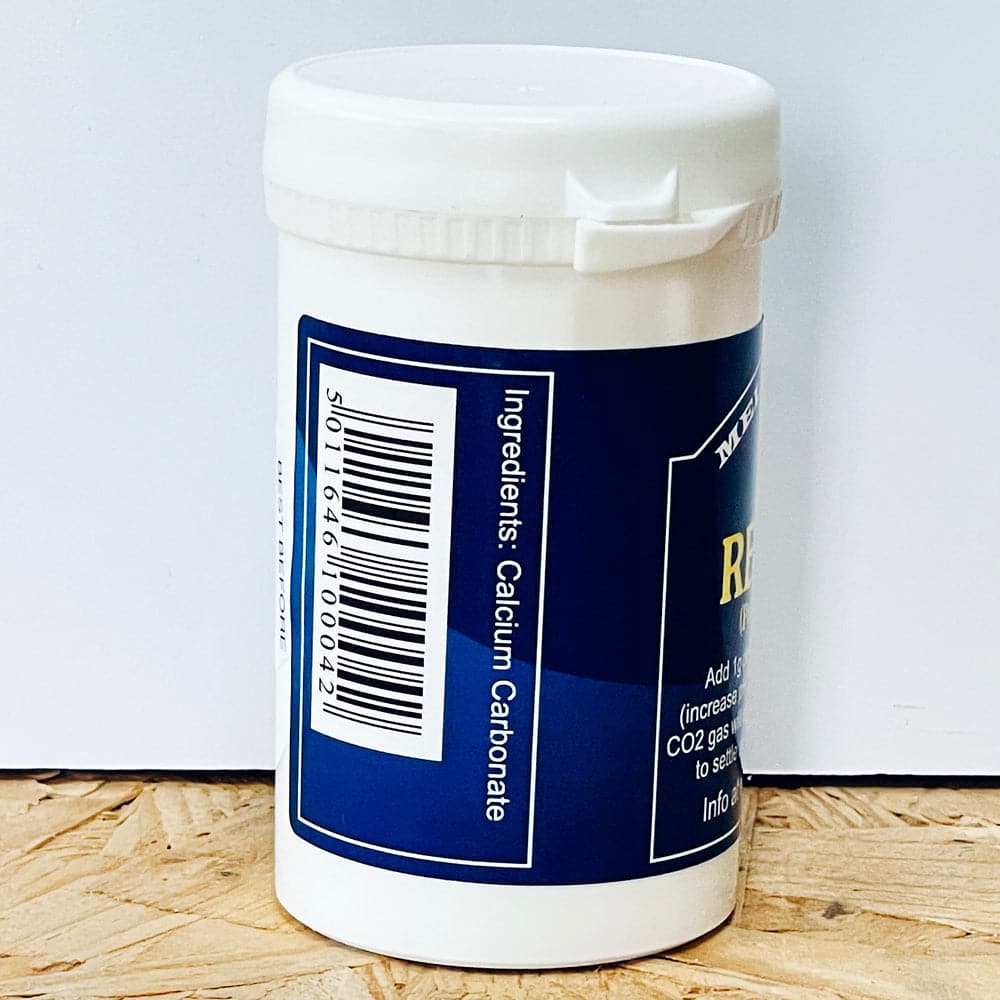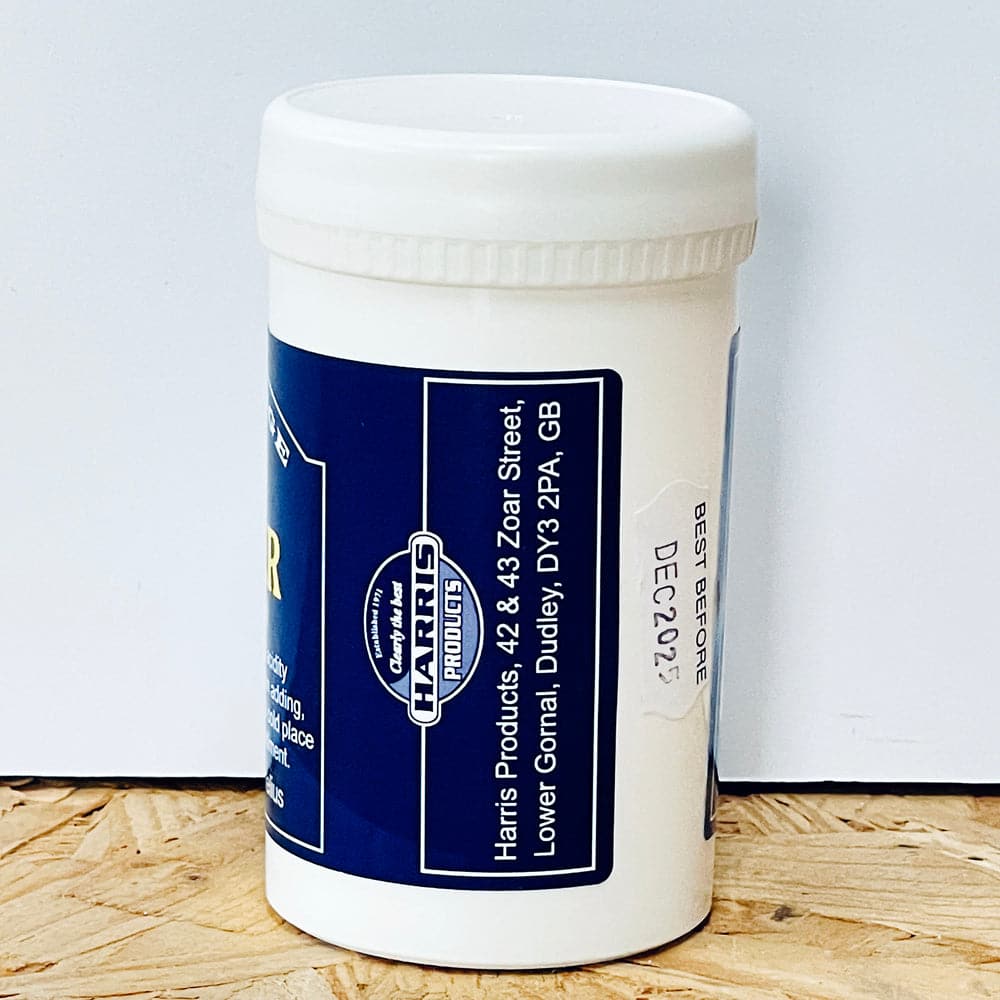 Precipitated Chalk (E170) Wine Acid Reducer - 100g - Harris
Add this item to your cart and then use our handy Shipping Calculator on the basket page to calculate your delivery charge.
Delivery to UK addresses starts at just £1.50 and orders over £70 are eligible for free UK delivery*
Precipitated Chalk (E170) can be used to reduce the acidity in homebrew wines.
If you're making wine at home and it becomes too acidic whilst fermenting then you can add some precipitated chalk to neutralise the acid and therefore raise the pH level.
If you have opened a bottle of wine and find it too acidic, you can add 1/4 teaspoon of Acid Reducer to the bottle.  Swirl the wine and taste again. If it is still to acidic, then add another 1/8 teaspoon.
Only add small amounts at a time as 1/8 teaspoon will reduce the acidity levels in wine very quickly and neutralising too much acid will also make the wine unpalatable.
When used, it will cause the homebrew wine or cider to fizz as the precipitated chalk neutralises the acid. CO2 gas is given off. 
Some wines may foam, so make sure there is enough room in the vessel to account for the raise in level of the foam. You may need to take some liquid out if you don't have enough room.