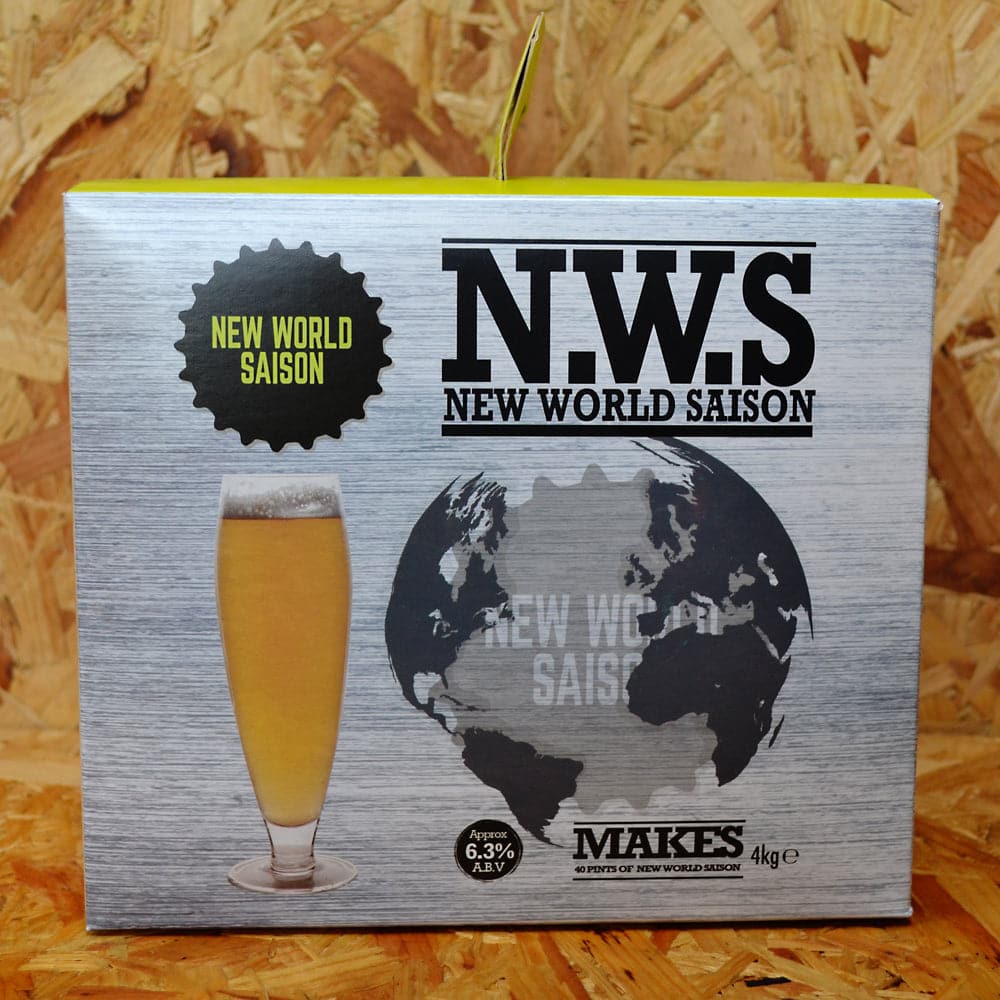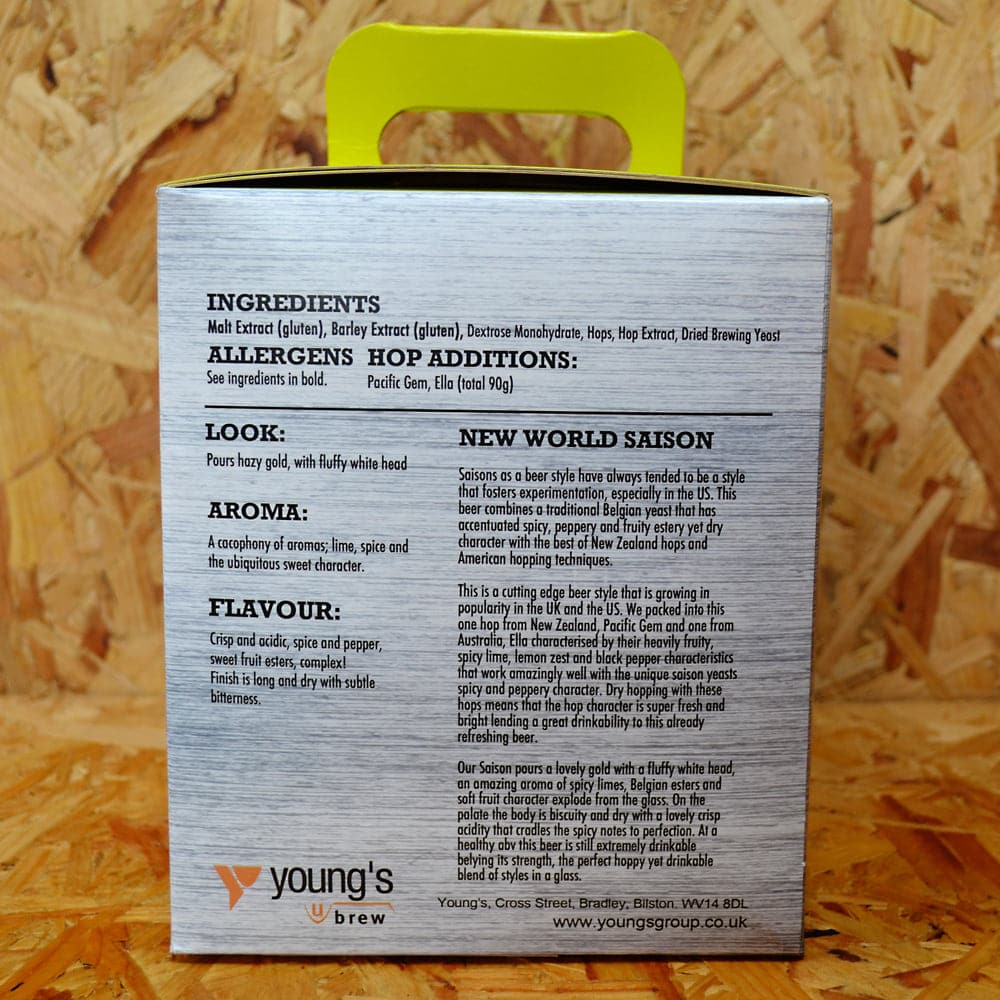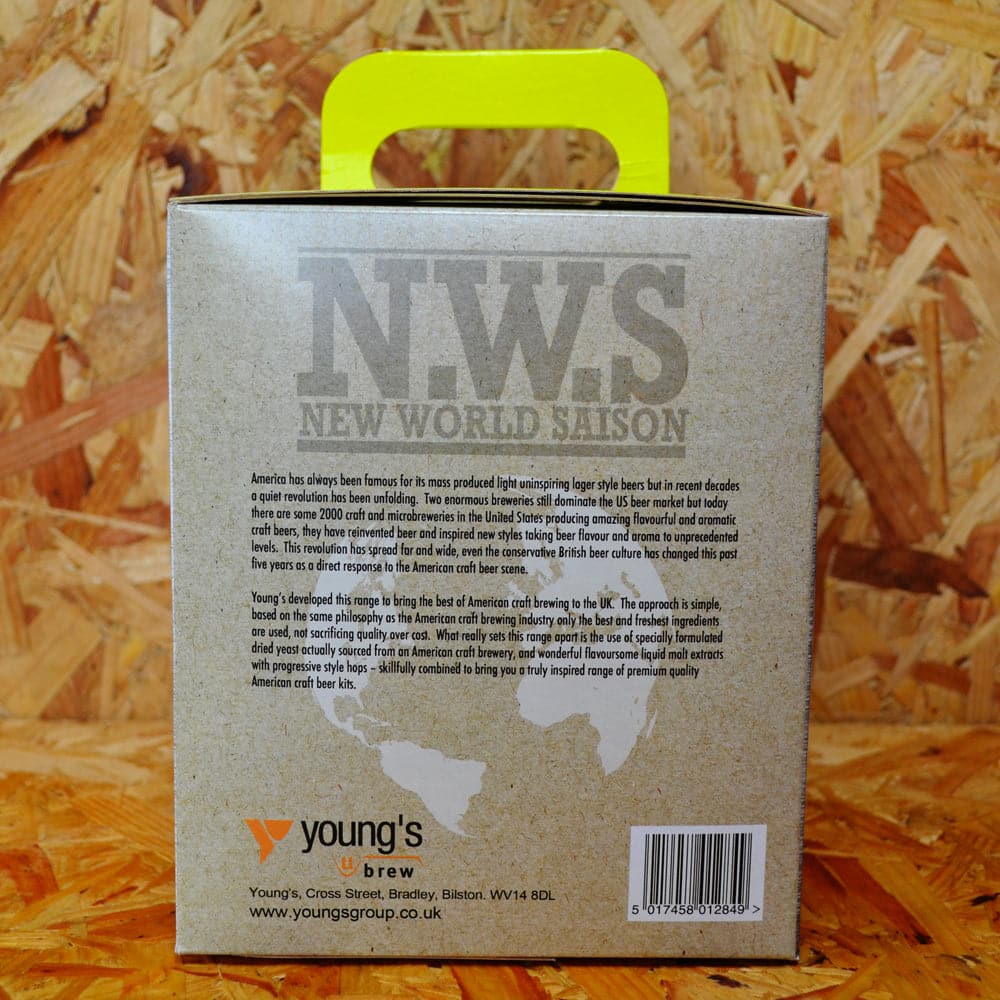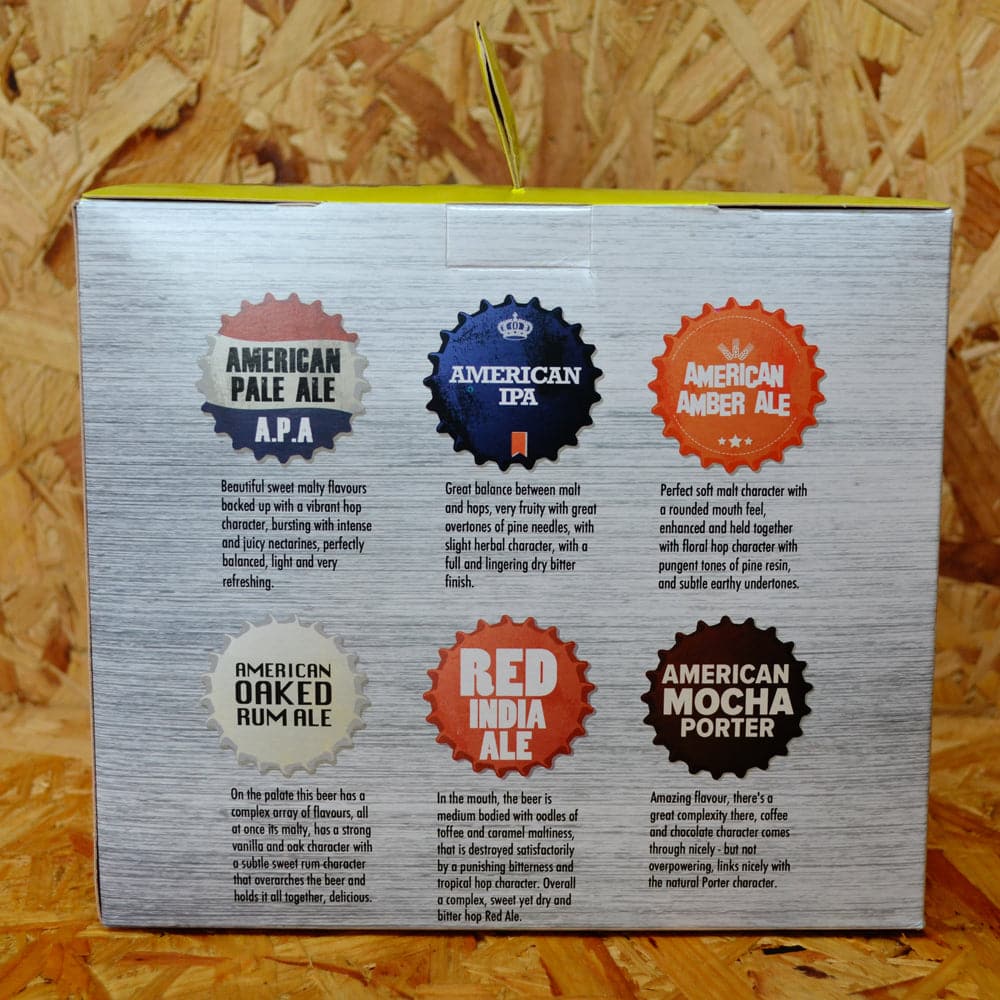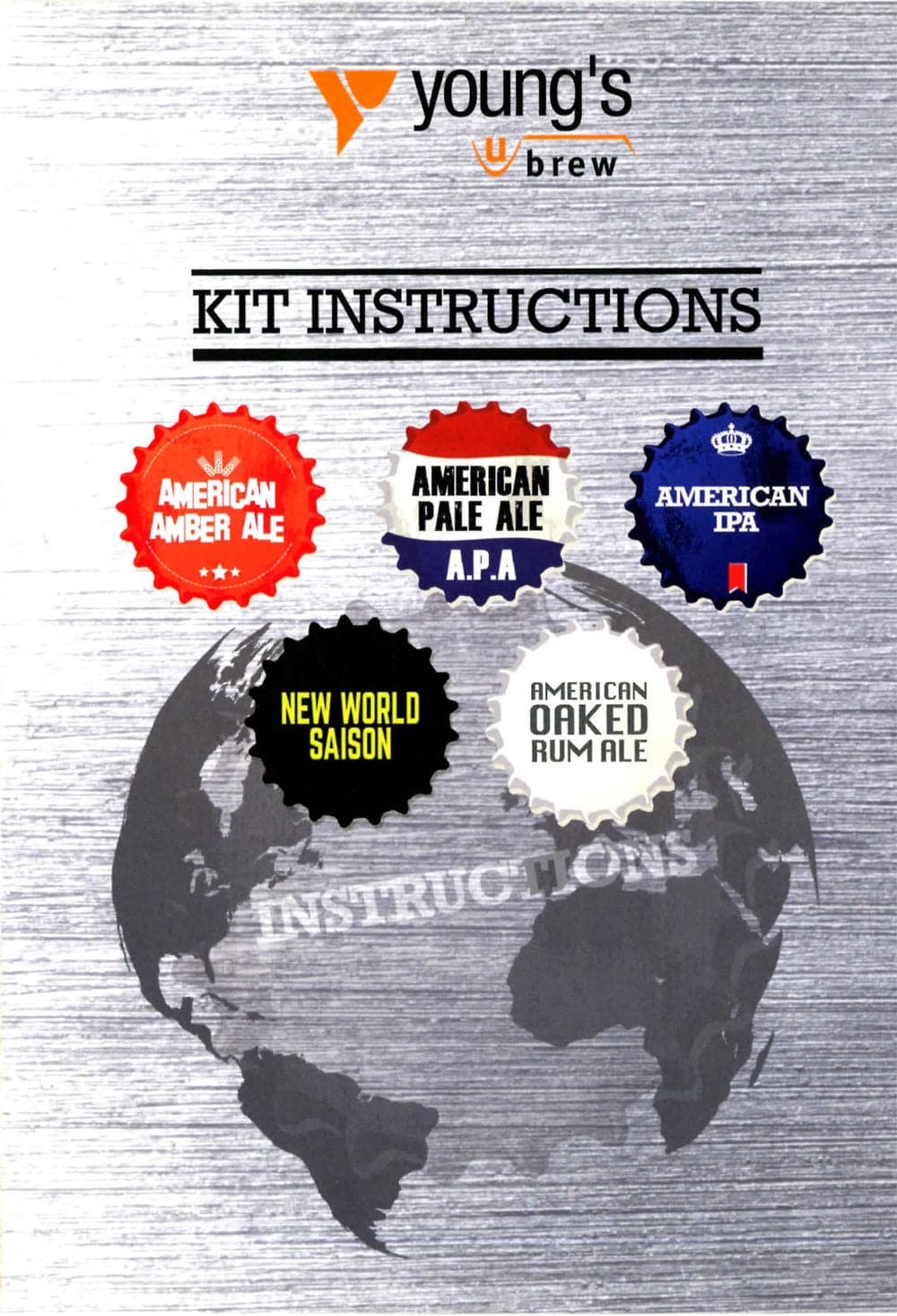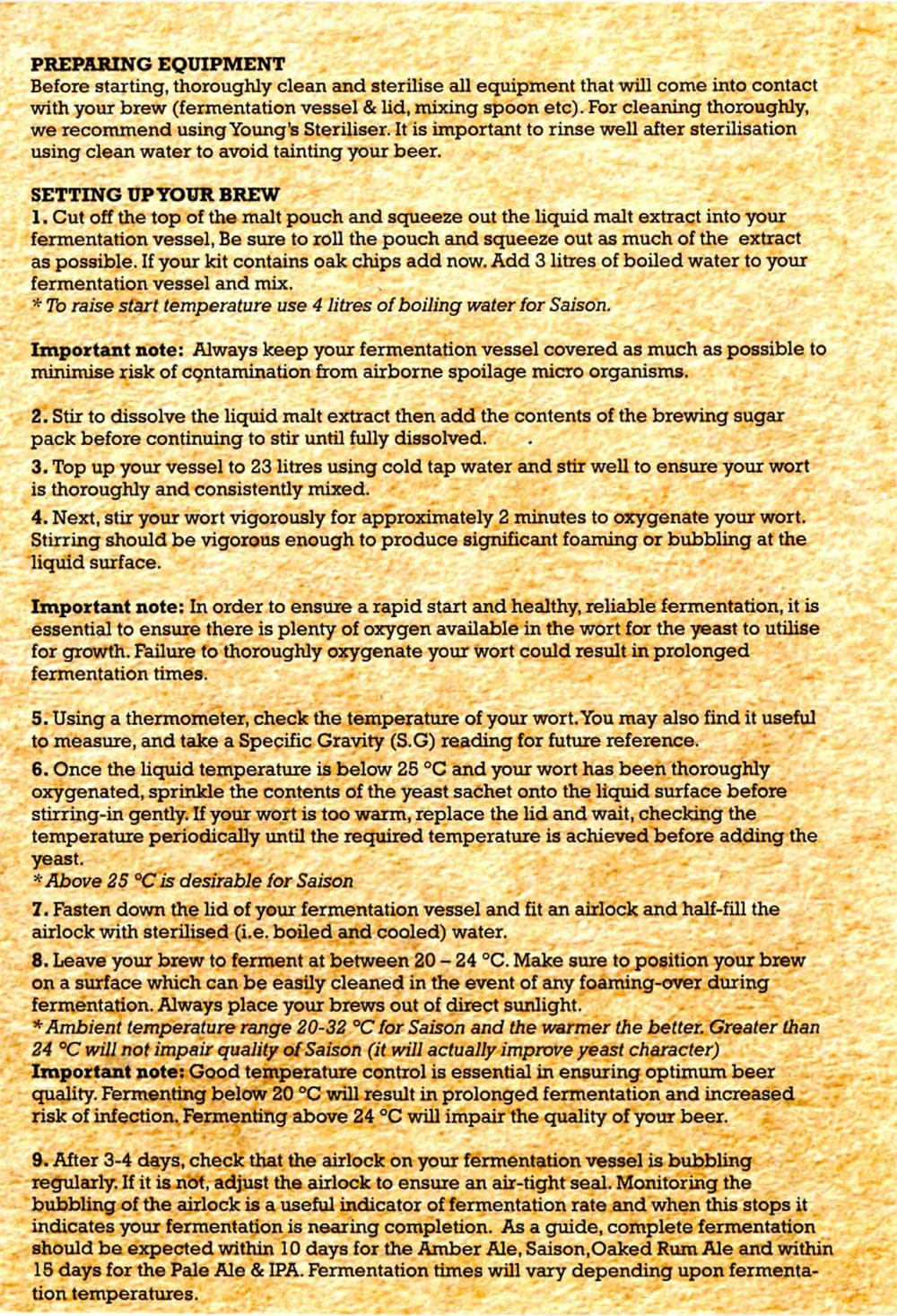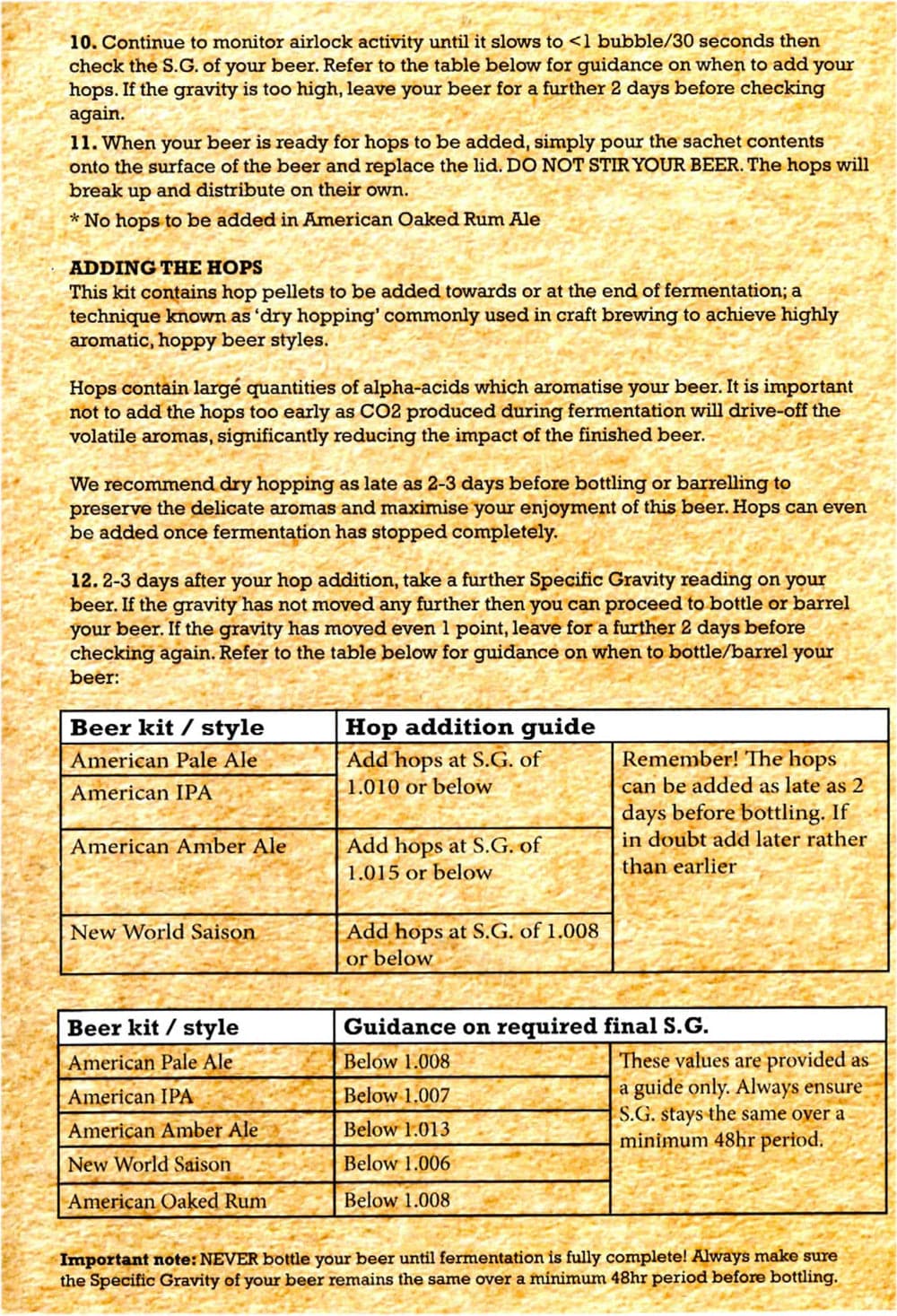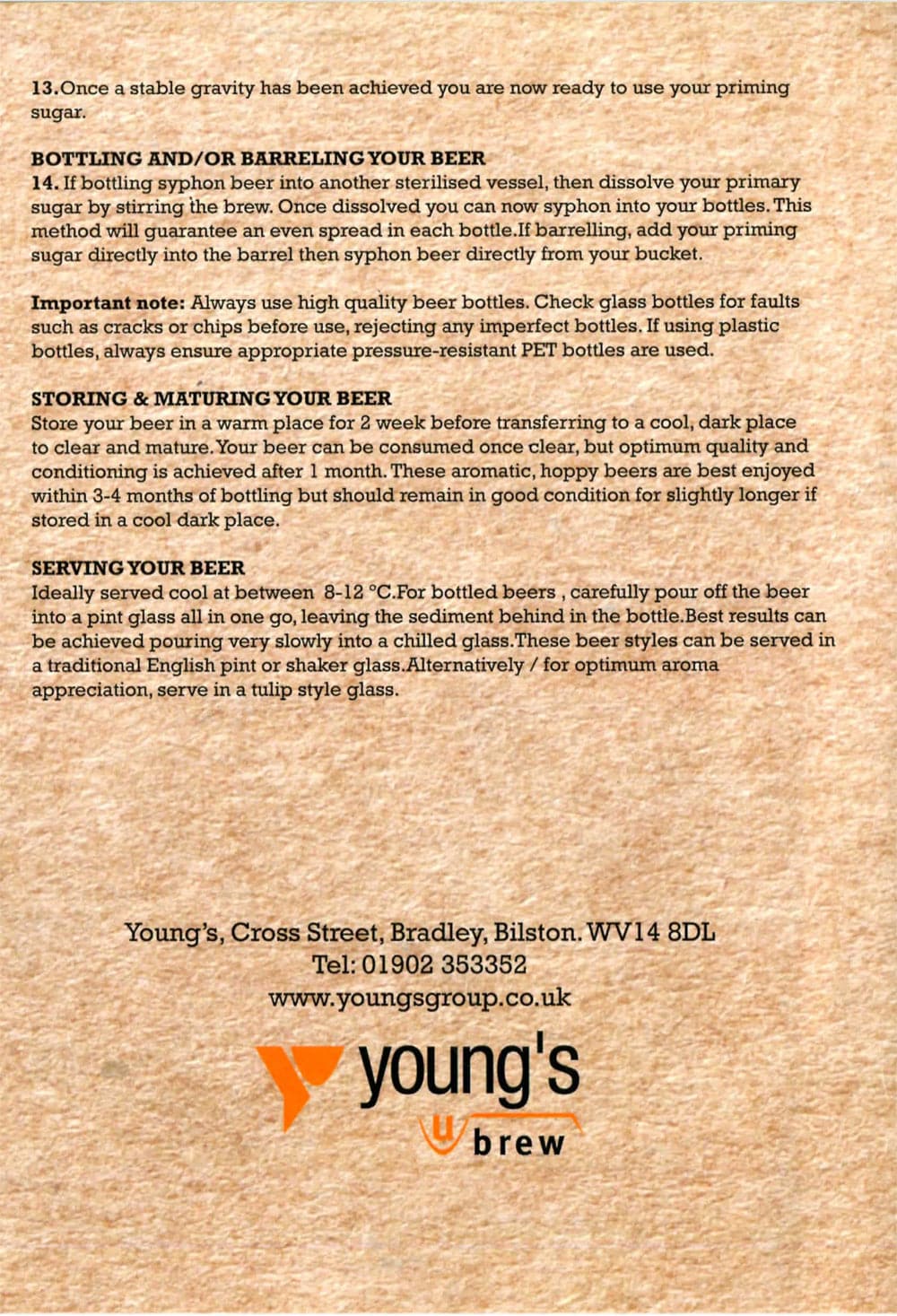 American Ales - New World Belgian Saison N.W.S Kit - 40 Pints
Add this item to your cart and then use our handy Shipping Calculator on the basket page to calculate your delivery charge.
Delivery to UK addresses starts at just £1.50 and orders over £70 are eligible for free UK delivery*
The New World Saison N.W.S Ale kit makes 40 pints of zingy, Belgian beer.  A saison typically has an acidic undertone that causes it to be very refreshing due to it's zingy mother watering action.  If you have never tried one, think of it as having a squeeze of lime.  Then using lots of New Zealand hops to add ever more tropical fruit aromas of lemon, grapefruit and even a bit of gooseberry.
Using a saison yeast adds extra flavours of spice and is what makes New World Saison N.W.S zing with a crisp and acidic taste mixed with rich spices, pepper and fruit. A very complex beer! The approximate ABV% of this brew is around 6.3%, not a session ale, unless you're a professional!

These kits are very easy to make and include everything you need apart from the water. Included in the box are two pouches of malt extract, fermentation sugar, priming sugar, hop pellets and yeast. 
Look:
Pours hazy gold, with fluffy white head.
Aroma:
Lime, lemon, herbal, spice.
Taste:
Crisp and acidic, spice and pepper, sweet fruit esters, complex! Finish is long and dry with little bitterness.
You will also need basic brewing equipment such as: a bucket; siphon; steriliser; thermometer & hydrometer to brew this ingredient kit.