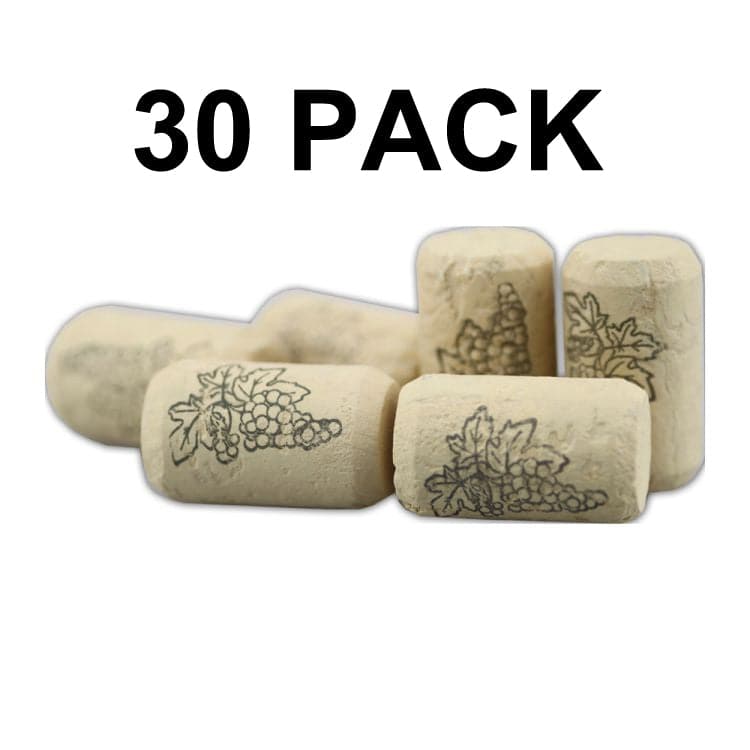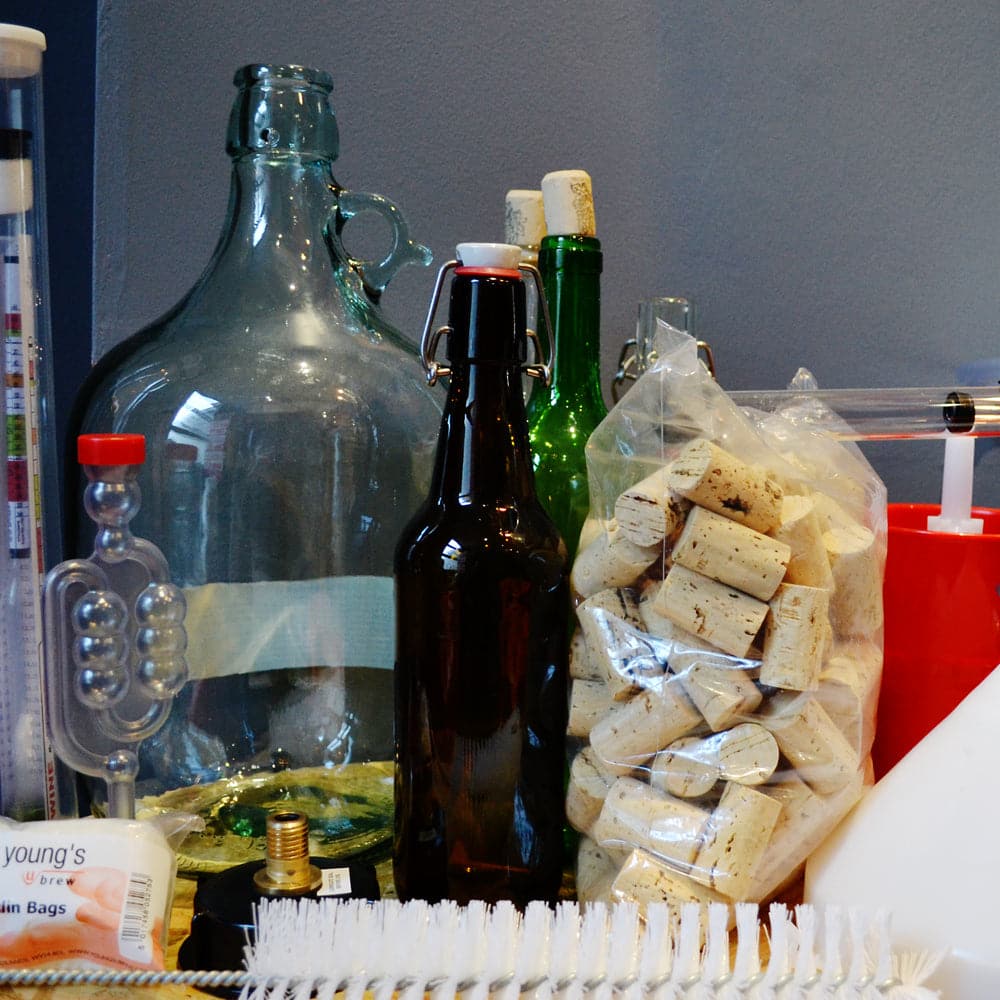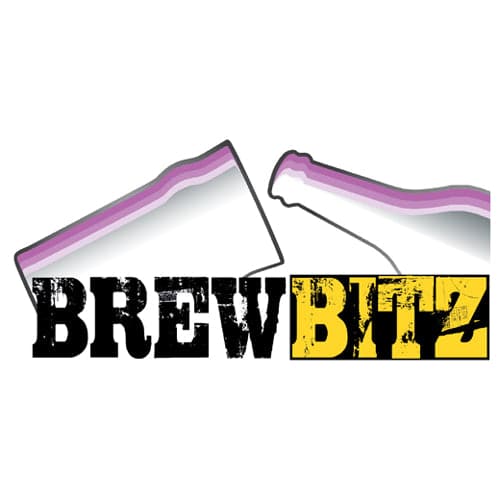 Wine Bottle Corks - 30 Pack
Add this item to your cart and then use our handy Shipping Calculator on the basket page to calculate your delivery charge.
Delivery to UK addresses starts at just £1.50 and orders over £70 are eligible for free UK delivery*
Waxed and no need for soaking, these Quality Wine Bottle Corks are here in a 30 PACK.
In a nice traditional style it will give your wine bottle that professional look.
These wine bottle corks are ideal for corking your wine bottles so they can be stored away to mature.
They are traditional wine bottle corks with a smoothened outer to improve appearance and seal in the neck of the bottle to help prevent leakage and contamination.
They also have tapered ends, making the corking process a little easier.
For the best looking results, top your bottle with a shrink cap to give you bottles that expensive feel.
Dimensions - 37mm long, 22mm diameter. 
Directions: In a small saucepan (with a lid), bring 500ml of sterilising solution to the boil (do not breathe in the vapour).  Switch off the heat and gently add your corks.  Stir and then put the lid on and leave to steam for 1 minute.  This will help make the corks more pliable for pushing into the bottle. Take out with a pair of tongs, put into your corker and push it into the neck of the bottle.  Leave the corked bottle of wine standing upright for 24 hours to allow the cork to cool and set to the shape of the bottle neck.  Now lay down your bottles making sure the wine is in contact with the cork.  This keeps the cork moist and therefore swollen, to give a tight fit to prevent leakage and infection.
Reusing Screw Top Bottles: Although they will fit, corks are not meant for screw top bottles. Please remember that the cork will swell when laid down and in contact with the wine. Bottles that originally had metal screw caps do not have the reinforcement needed to deal with the pressure when pushing a cork into the bottle or when the expands inside the neck, which could result in the glass breaking.