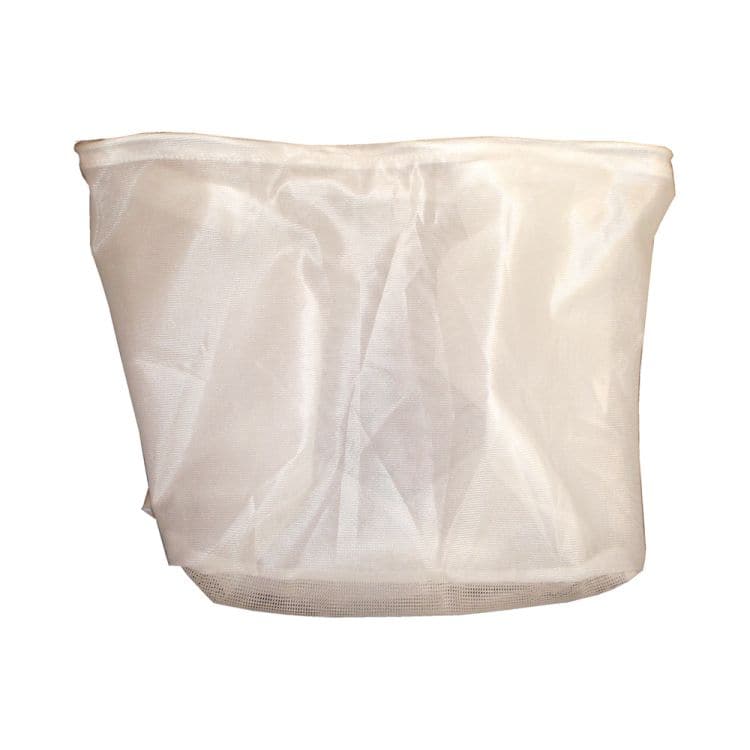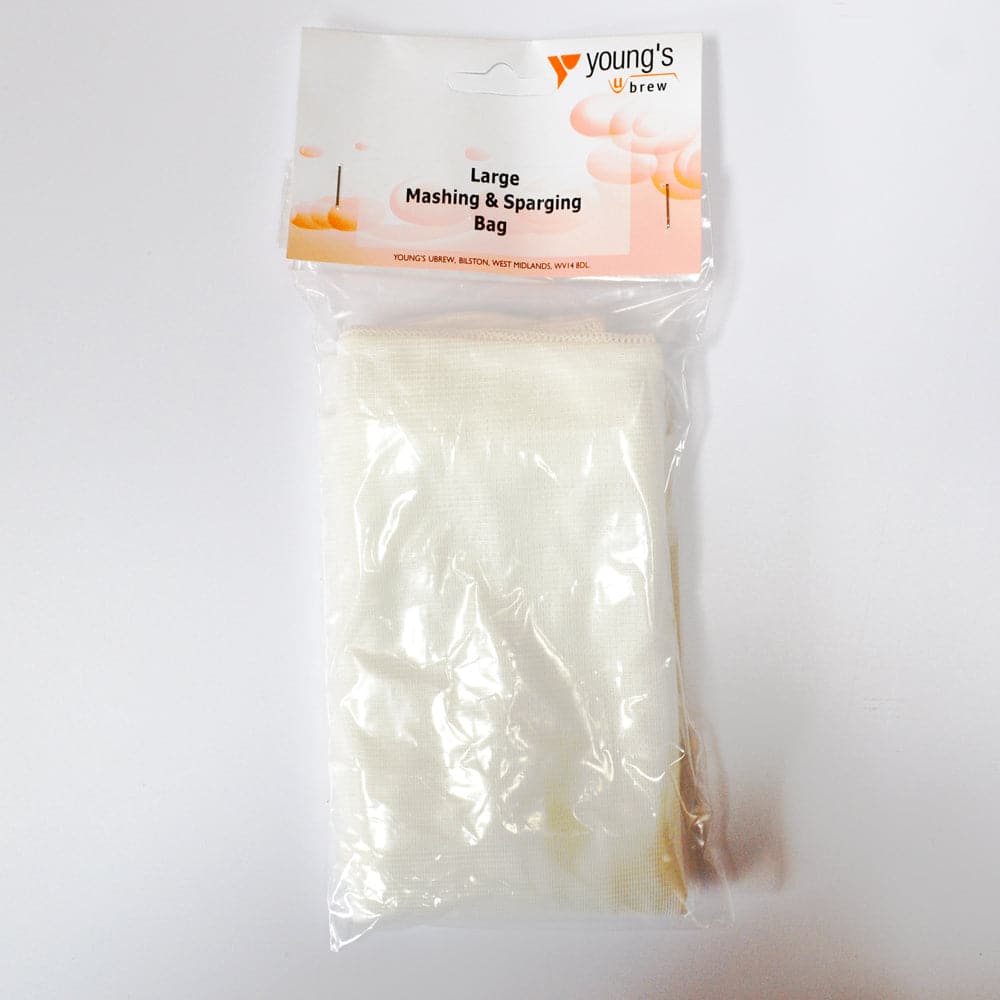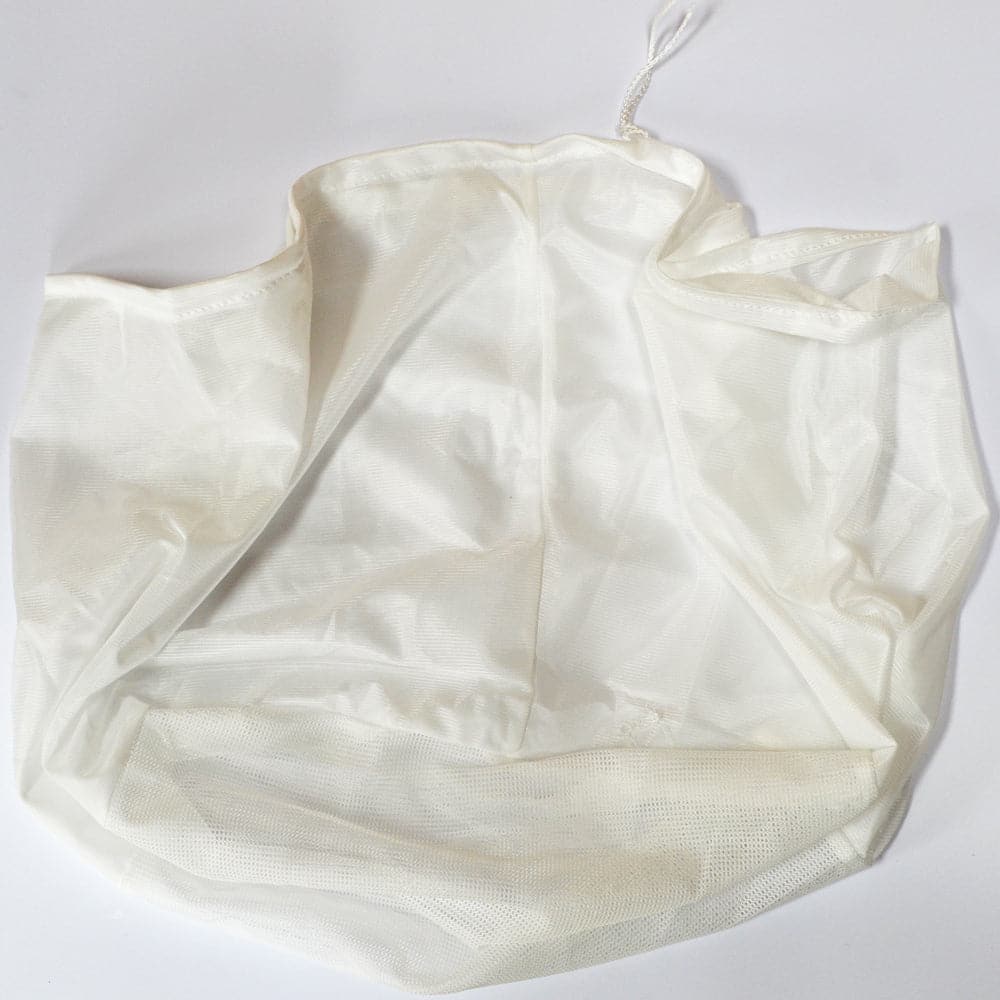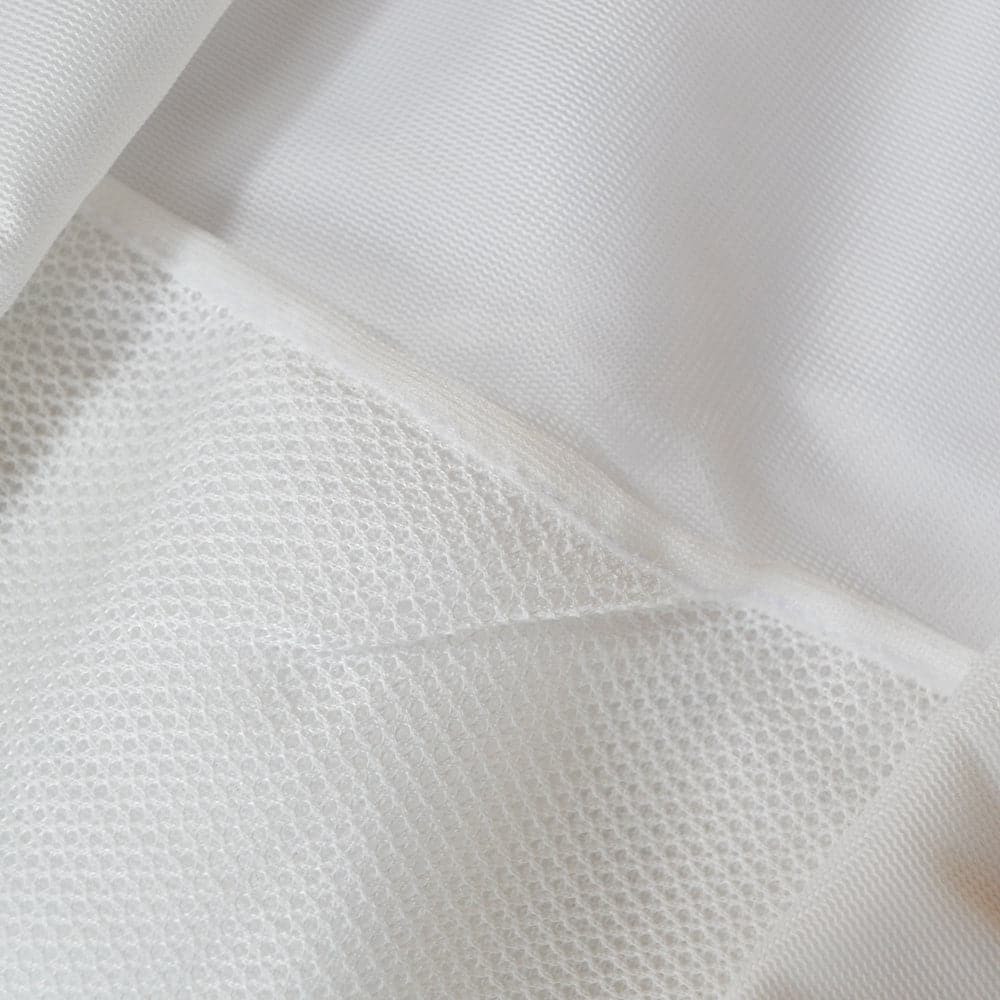 Large Mashing - Sparging - Straining Bag
Add this item to your cart and then use our handy Shipping Calculator on the basket page to calculate your delivery charge.
Delivery to UK addresses starts at just £1.50 and orders over £70 are eligible for free UK delivery*
The Large Mashing & Sparging Bag can hold easily 5kg of grain and is ideal for mashing and boiling grain based brews.
This mashing and sparging bag is 125cm (approx.) in circumference with a depth of 30cm.  To fit a bucket with a 40cm diameter or smaller.
Great for all grain brew in the bag (BIB) beers or for suspending in a fermenting bucket when straining fruit from a wine.
2 grades of mesh in one bag.  A fine grade mesh on the sides and a coarse grade mesh at the bottom to aid draining.
It has a circumference of approximately 115cm and a depth of approximately 30cm. To fit a bucket with a 36cm diameter.
Draw string so the top can be folded over a mash-tun or bucket and secured in place.
Measurements are approximate and may vary by a few centimetres.