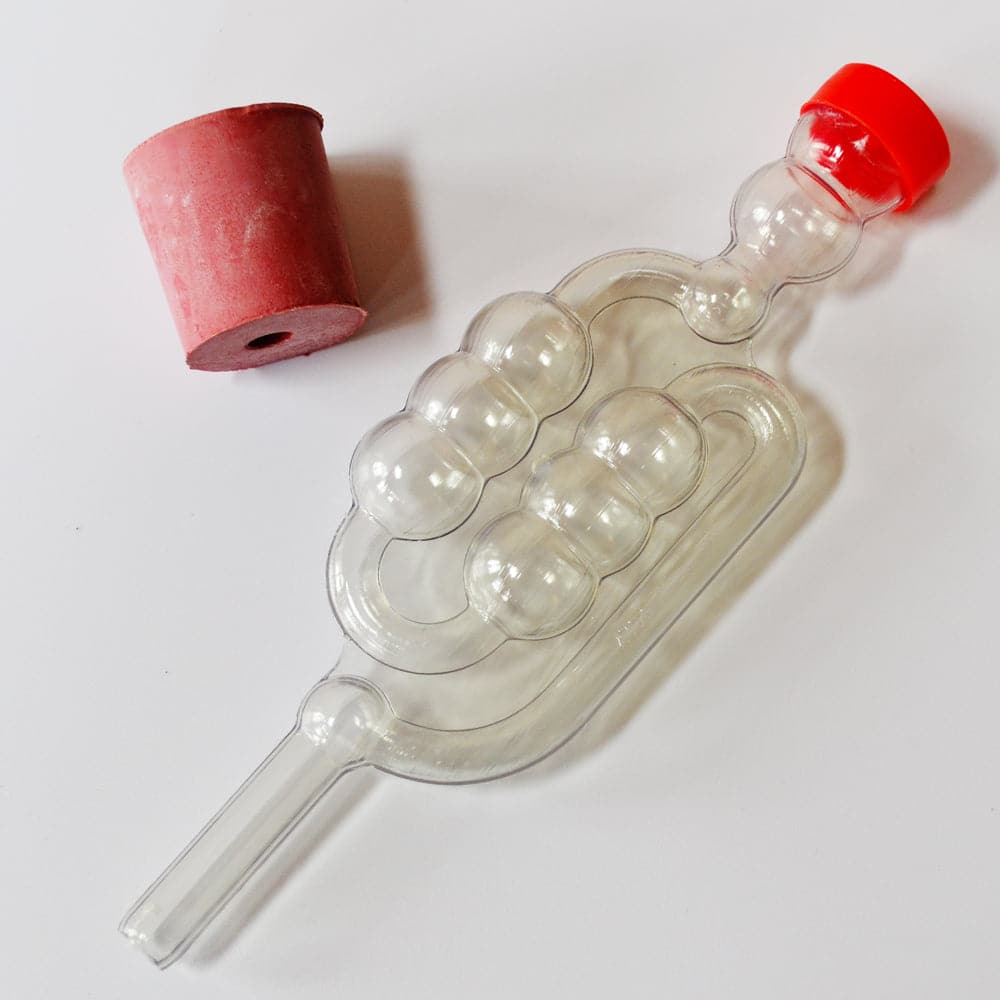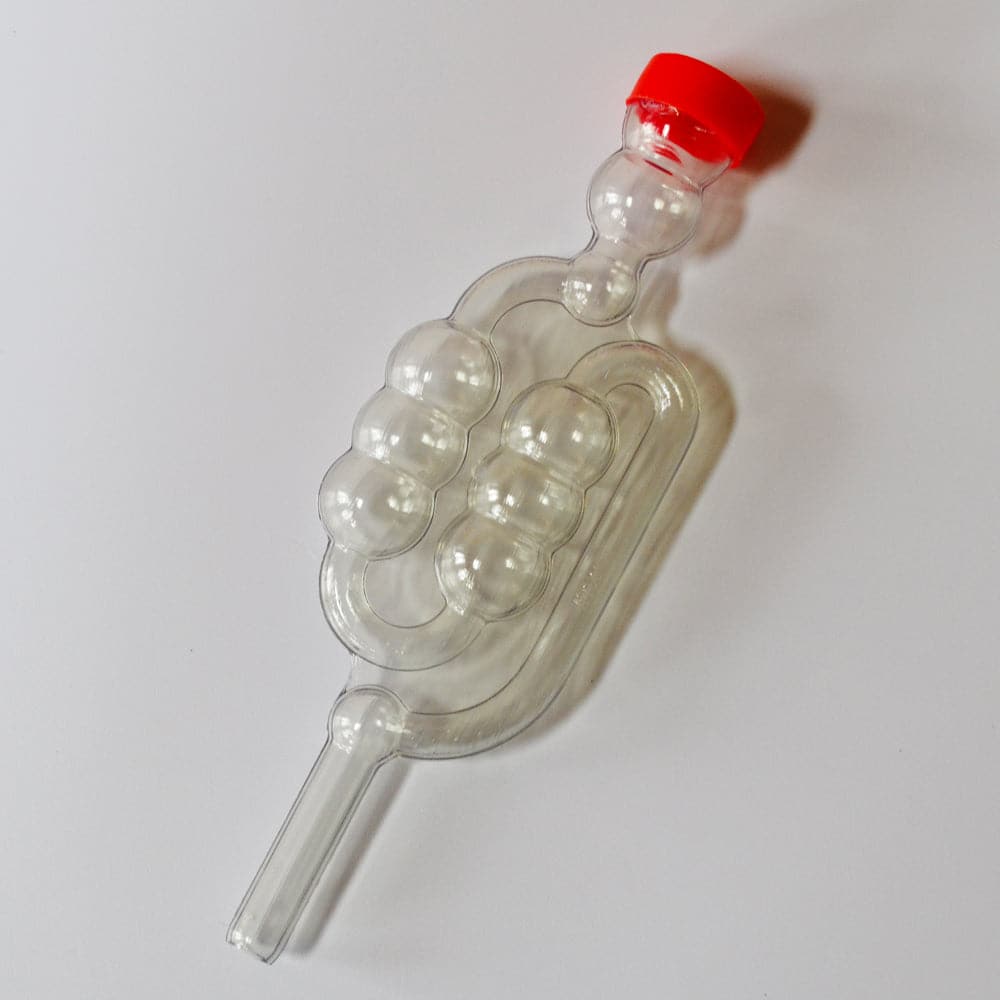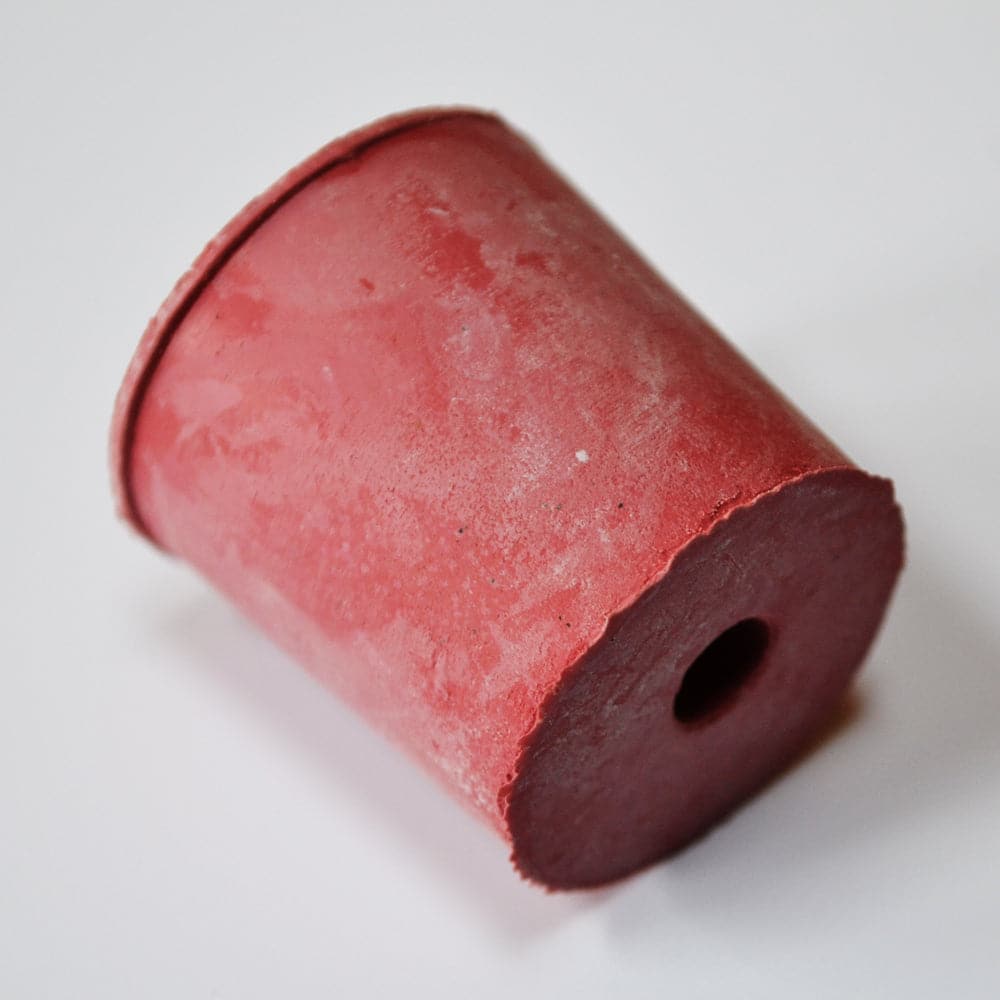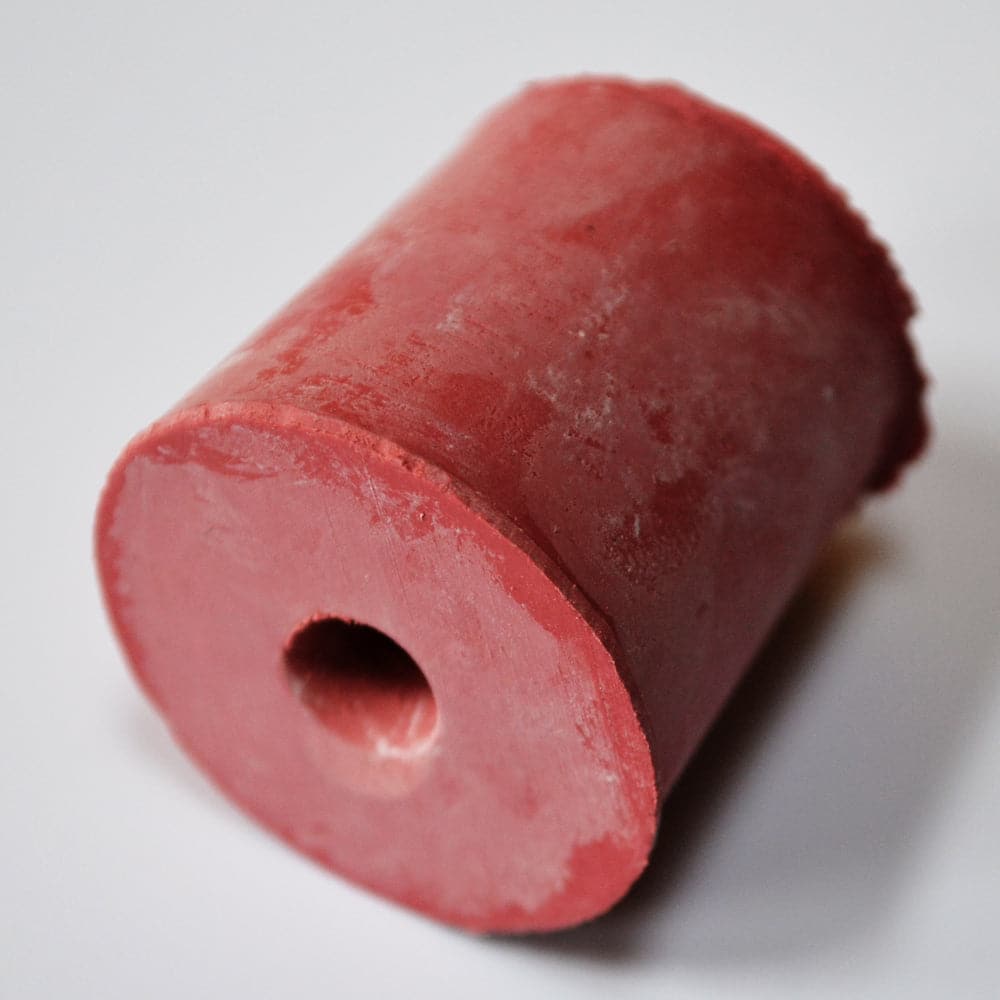 Bubbler Airlock with 1 Gallon Rubber Bung
Add this item to your cart and then use our handy Shipping Calculator on the basket page to calculate your delivery charge.
Delivery to UK addresses starts at just £1.50 and orders over £70 are eligible for free UK delivery*
This Bubbler Airlock with Rubber Bung (to fit 1 gallon demi-john) is the perfect solution for having an airlock on your fermentation barrel. The airlock allows the gas from the brew to escape without letting outside air into the vessel.

The fermentation process gives off a lot of gas which you can see and hear bubbling away, a good indication that your brew has finished fermenting is if it's stopped bubbling. Always be sure to check with a hydrometer though.
Dimensions of the Bung:
Height: 31mm
Narrow end: 28mm diameter
Wide End: 31mm diameter
Centre Hole: 6mm diameter