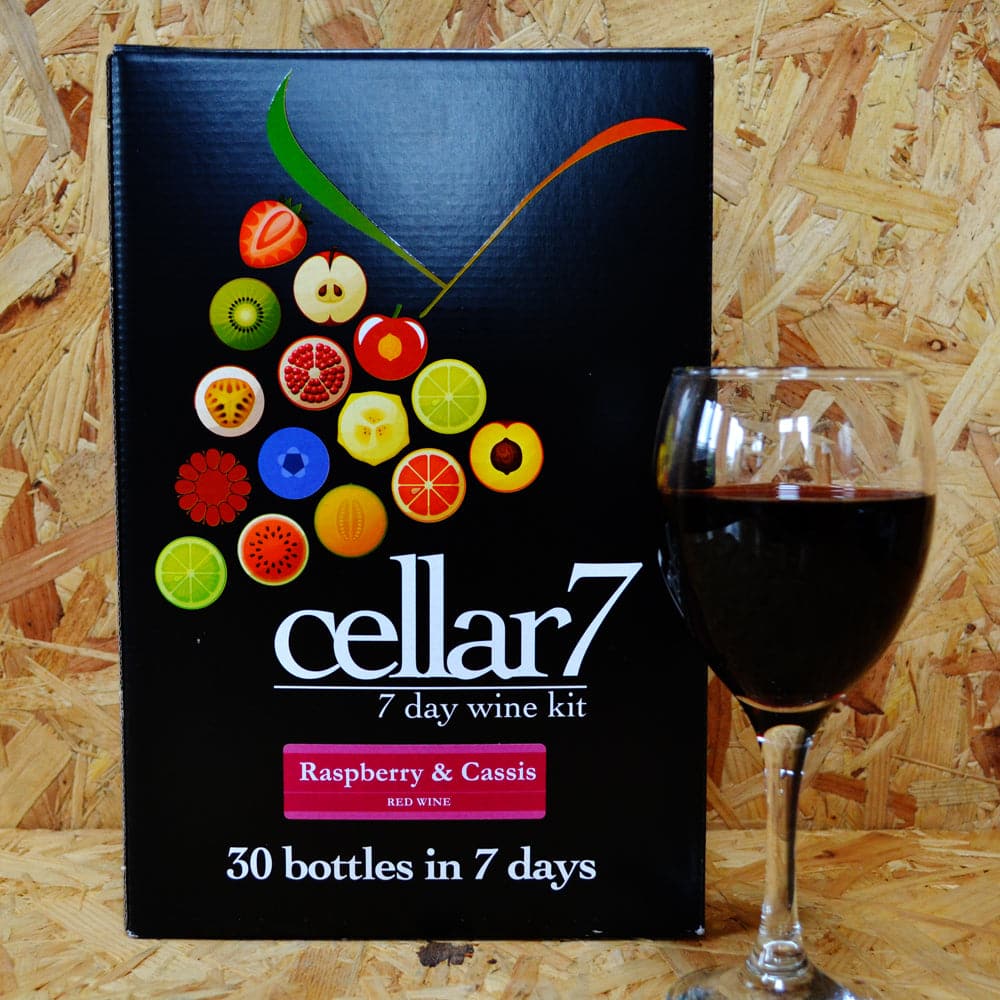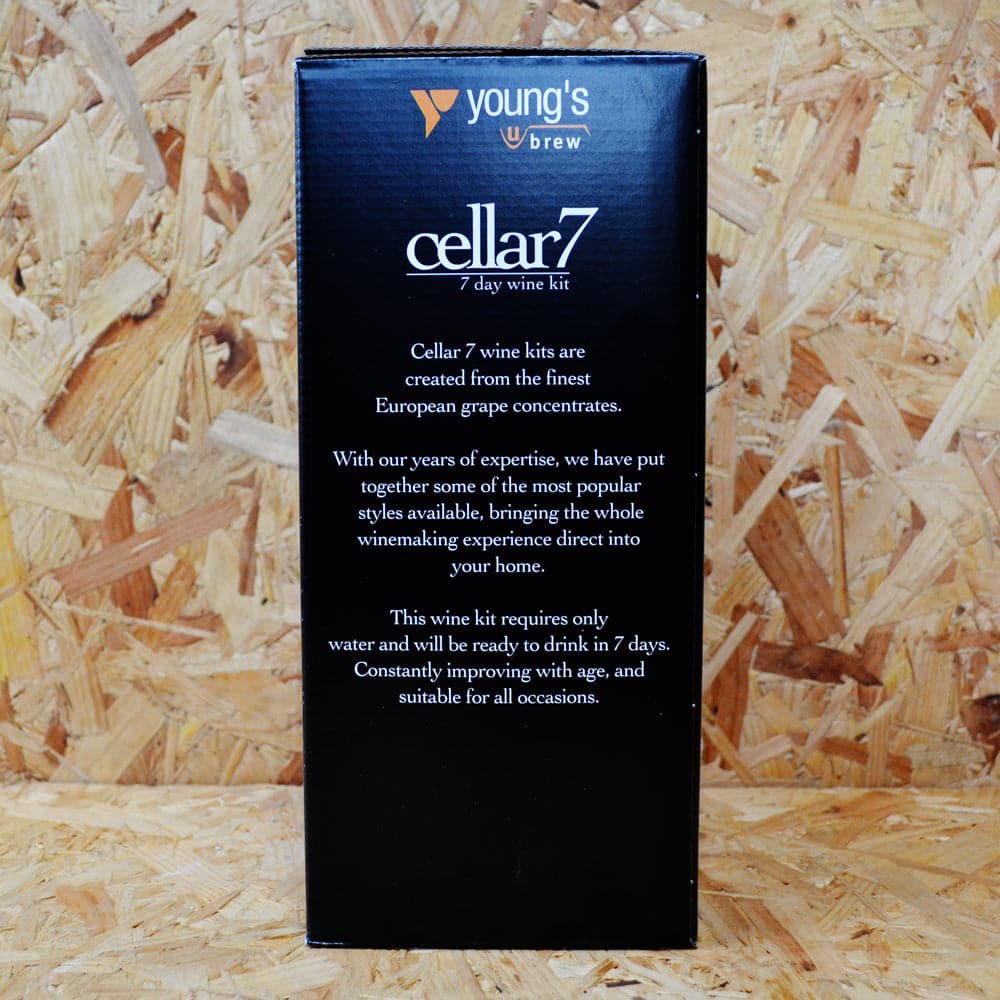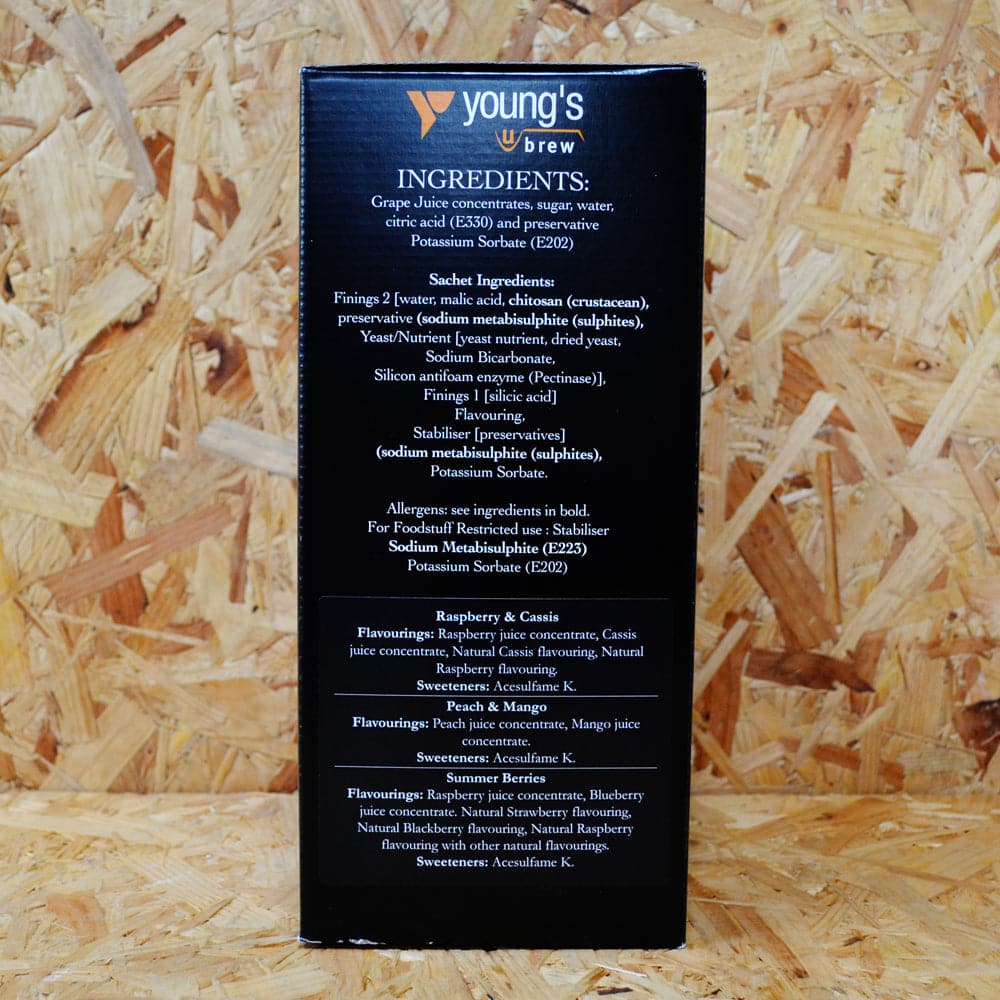 Cellar 7 - Raspberry & Cassis - 30 Bottle Wine Kit
Add this item to your cart and then use our handy Shipping Calculator on the basket page to calculate your delivery charge.
Delivery to UK addresses starts at just £1.50 and orders over £70 are eligible for free UK delivery*
The stunning Cellar 7 Raspberry & Cassis fruit red wine is a 30 bottle, 7 day kit that features a Merlot base spruced up with beautiful fruity flavours.
The end result is a stunningly smooth wine with a fresh, sweet flavour. The perfect balance of red fruits make for a moreish wine that's a perfect accompaniment with the dessert course.
If you think Echo Falls fruit infusion wine when you think about this one then you get a very good idea of how it tastes.
A great wine kit, ready in only 7 days!