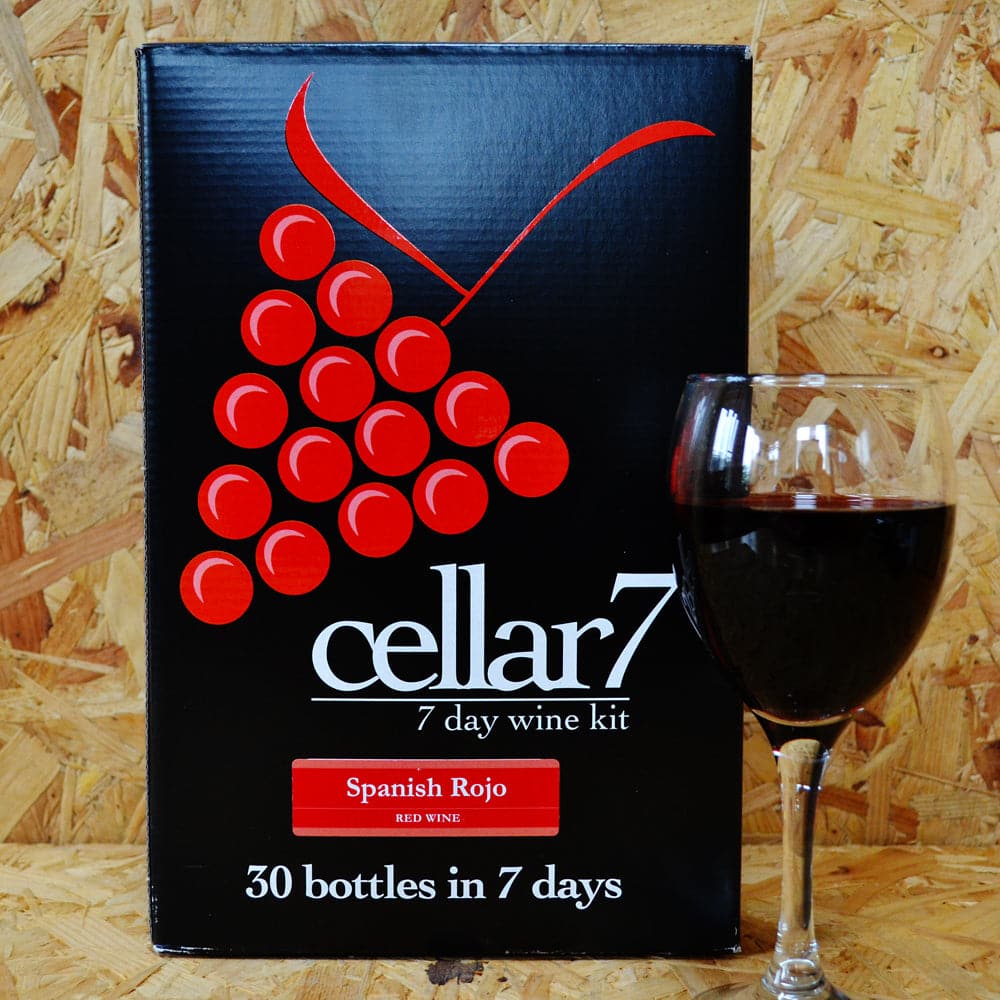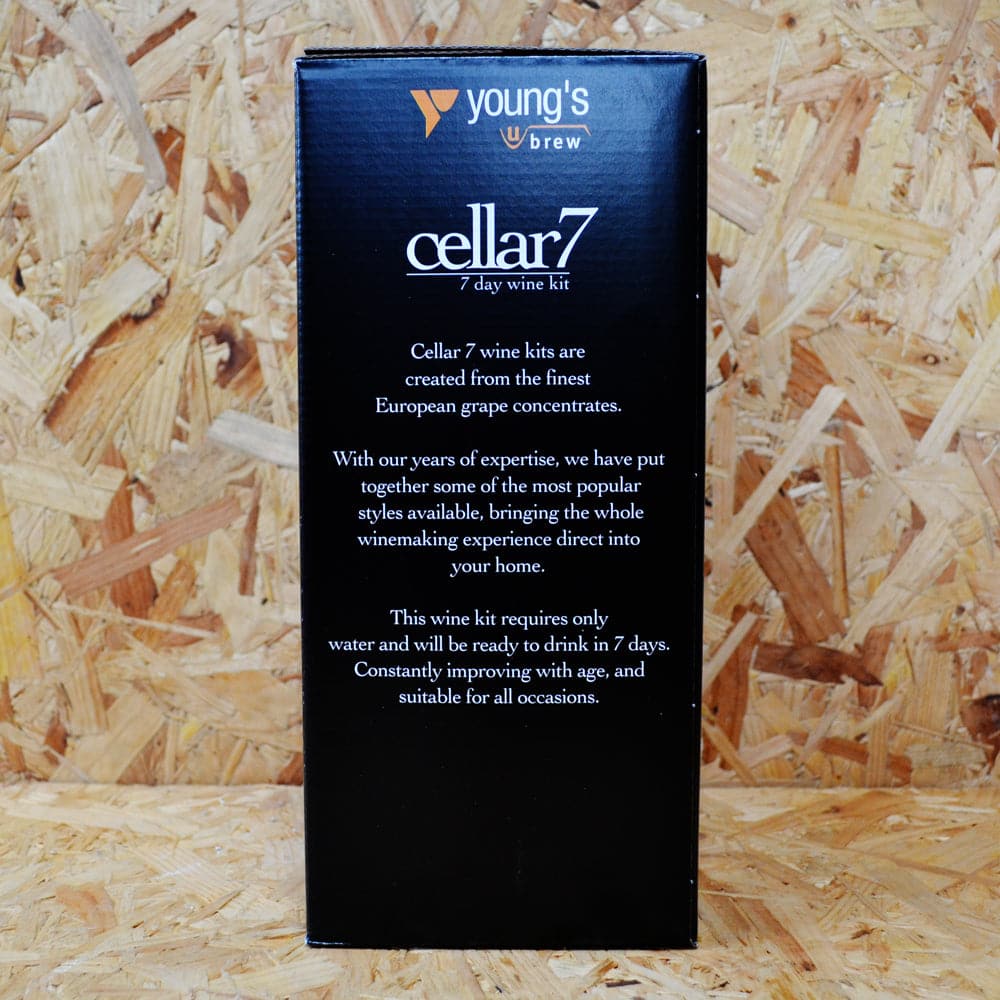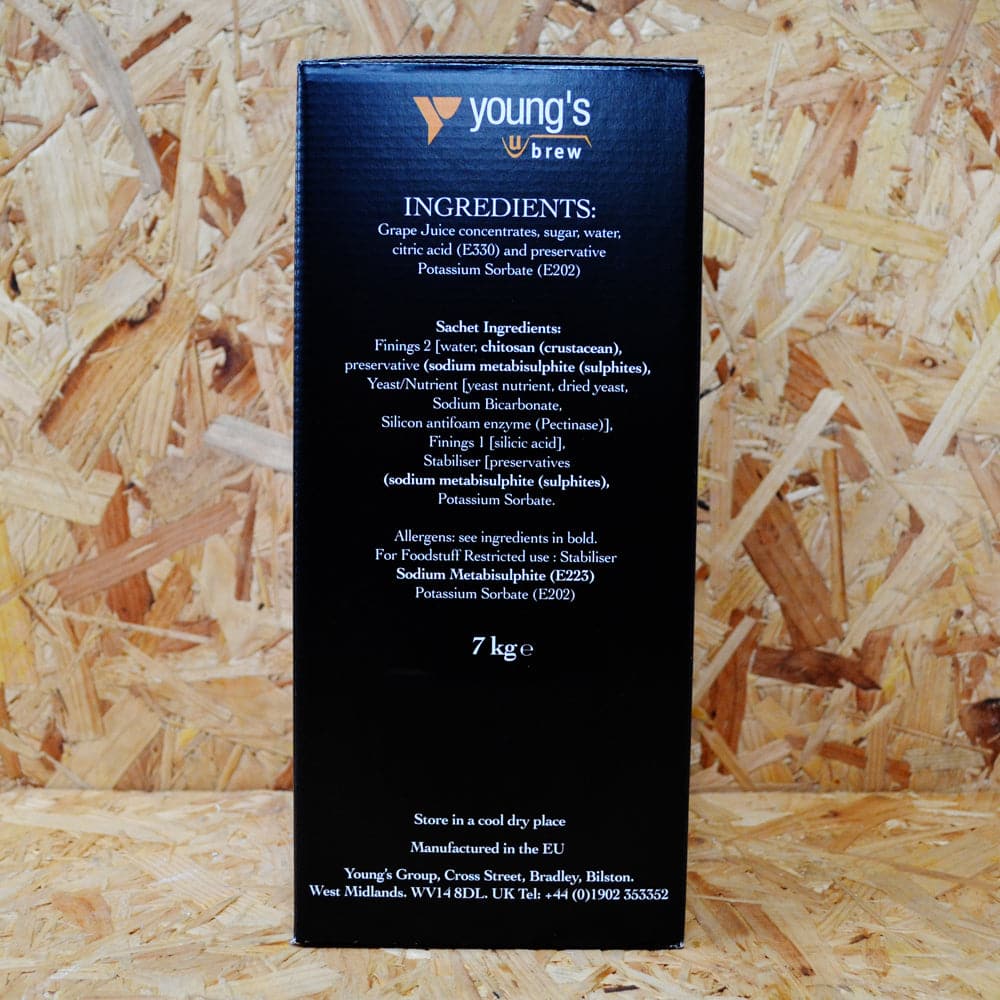 Cellar 7 - Spanish Rojo (Rioja Style) - 30 Bottle Red Wine Kit
Add this item to your cart and then use our handy Shipping Calculator on the basket page to calculate your delivery charge.
Delivery to UK addresses starts at just £1.50 and orders over £70 are eligible for free UK delivery*
The Cellar 7 Spanish Rojo will make you 30 bottles of rich, delicious red Rioja style wine in just 7 days!
We can't call it Rioja as its not made in La Rioja province in northeast Spain, but it is using the Tempranillo grape in the same style.  With powerful flavours of cherry, vanilla and even leather, with the tannins from oak it's a full bodied wine that's also nice and smooth. This kit is super easy to make and you'll be drinking amazing wine in no time at all! Tip: Add 15 grams of oak chips and 15 grams of toasted oak chips to get that "gran reserva" full oakiness.
The strength of the wine will be somewhere around the 12% ABV mark. If you like it stronger though just add less water for a higher concentrated brew.

Fermenting the wine will only take 7 days! However, with any wine it gets better with age so be patient and let it mature away for a couple of months, it'll be worth it and will taste much better.

The 30 bottle wine kits are excellent value for money providing you with 30x 750ml bottles of good quality wine at a fraction of the cost of a supermarket wine. Cheap and quality, ideal for parties, socialising or just drinking for less at home. Please note that wine bottles are not included.