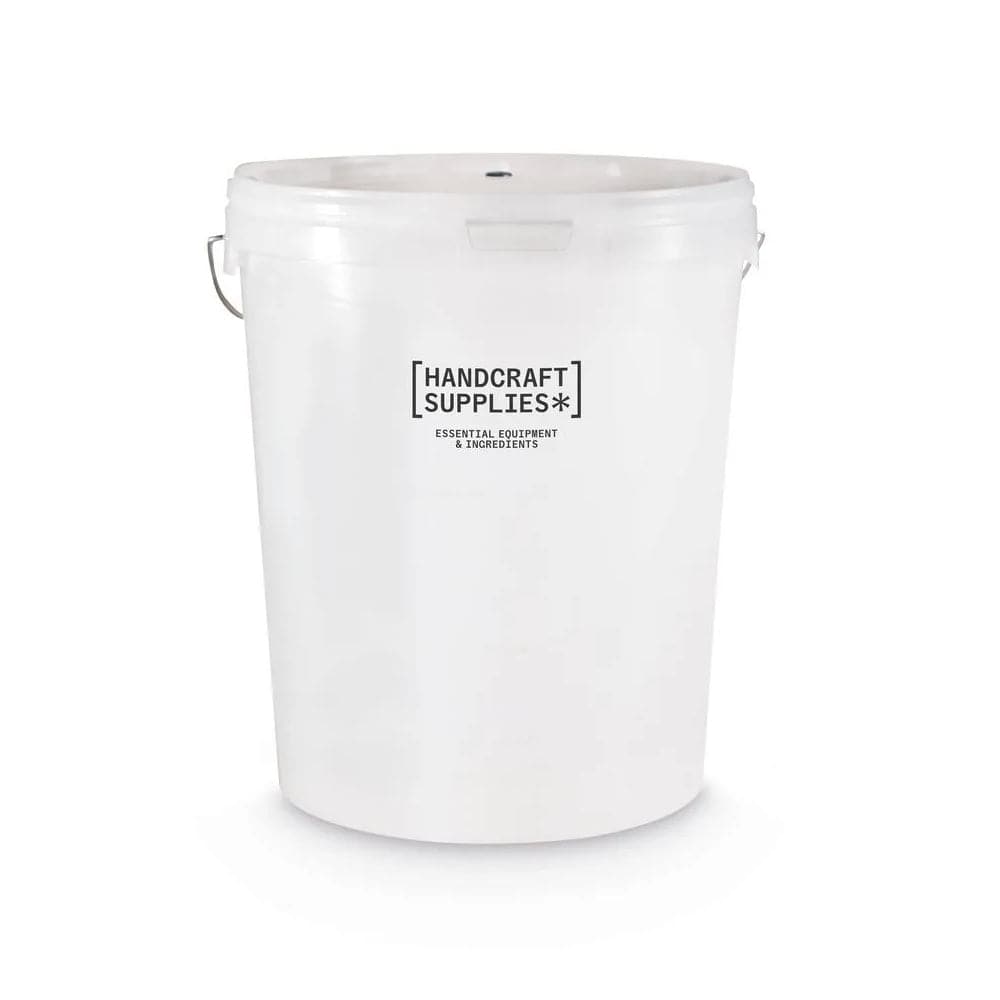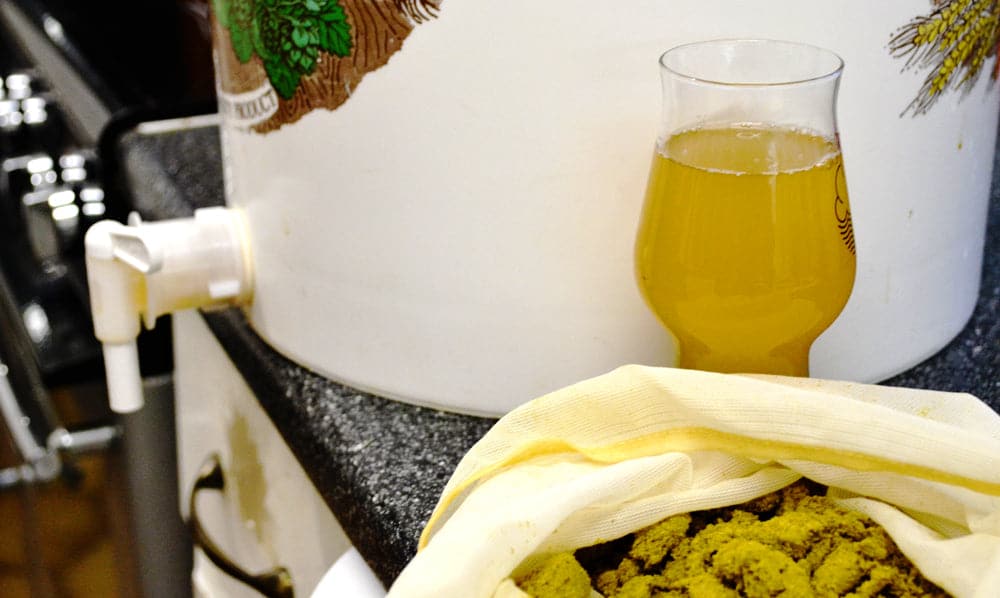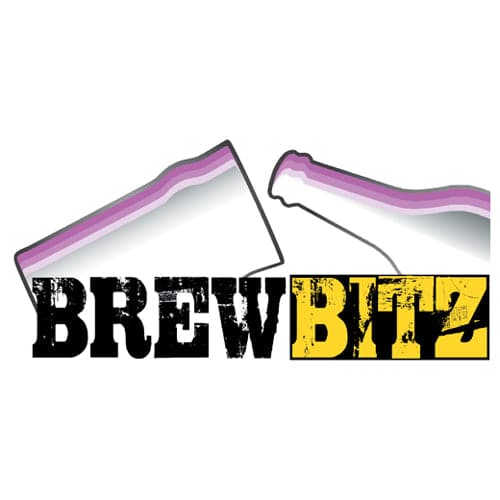 25 Litre Brewing Fermentation Bucket + Lid & Grommet - HandCraft Supplies
Add this item to your cart and then use our handy Shipping Calculator on the basket page to calculate your delivery charge.
Delivery to UK addresses starts at just £1.50 and orders over £70 are eligible for free UK delivery*
This 25 litre fermentation bucket is suitable for brewing and fermenting batches of beer, wine, lager or cider up to 23 litres (40 pints or 5 gallons) to leave headspace for the krausen foam when brewing. 
This 25 litre brewing bucket comes with a lid which has a hole with a grommet fitted so that an airlock can be inserted to allow the escape of brewing CO2 gasses. 
This bucket and lid forms an airtight seal.
The 25 litre fermentation bucket has a scale printed on the side to give you an indication of the quantity of liquid in the bucket.
Please note the Airlock is not included with this bucket.