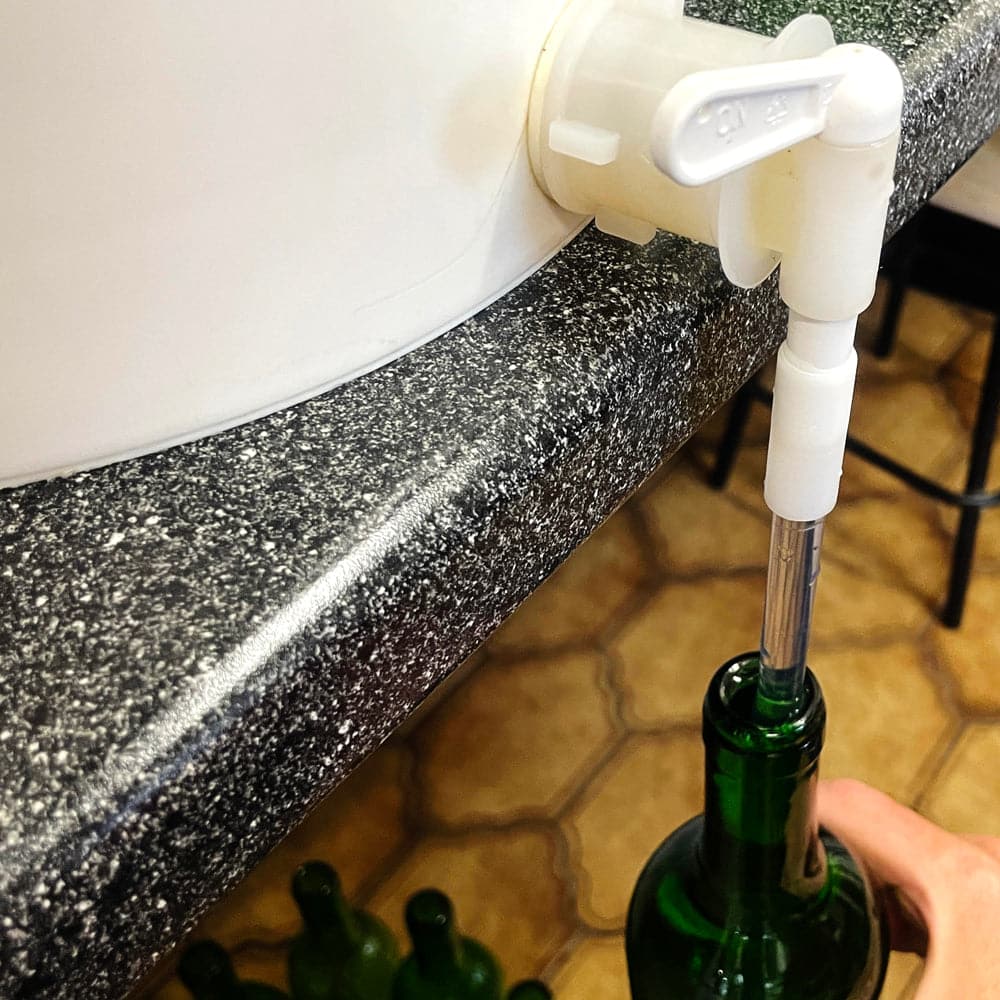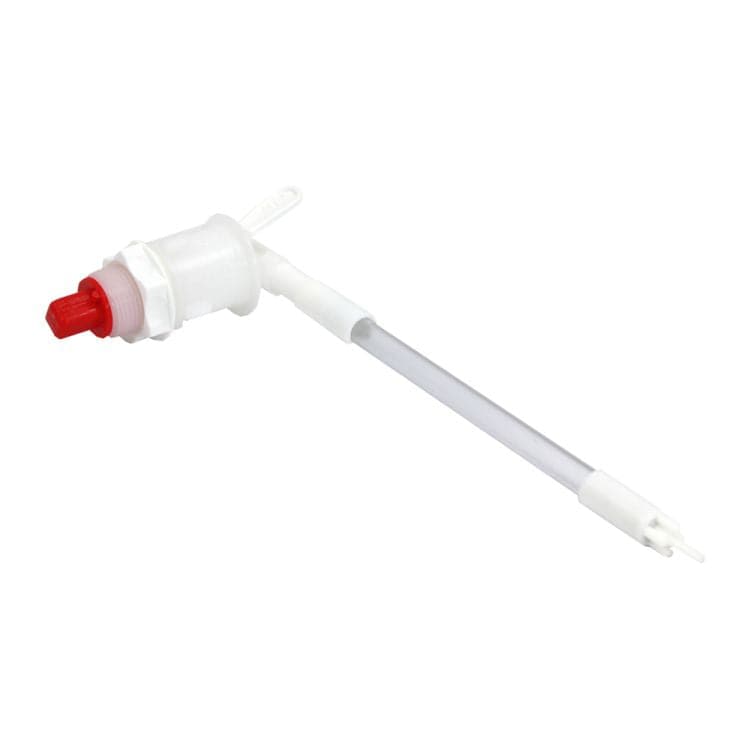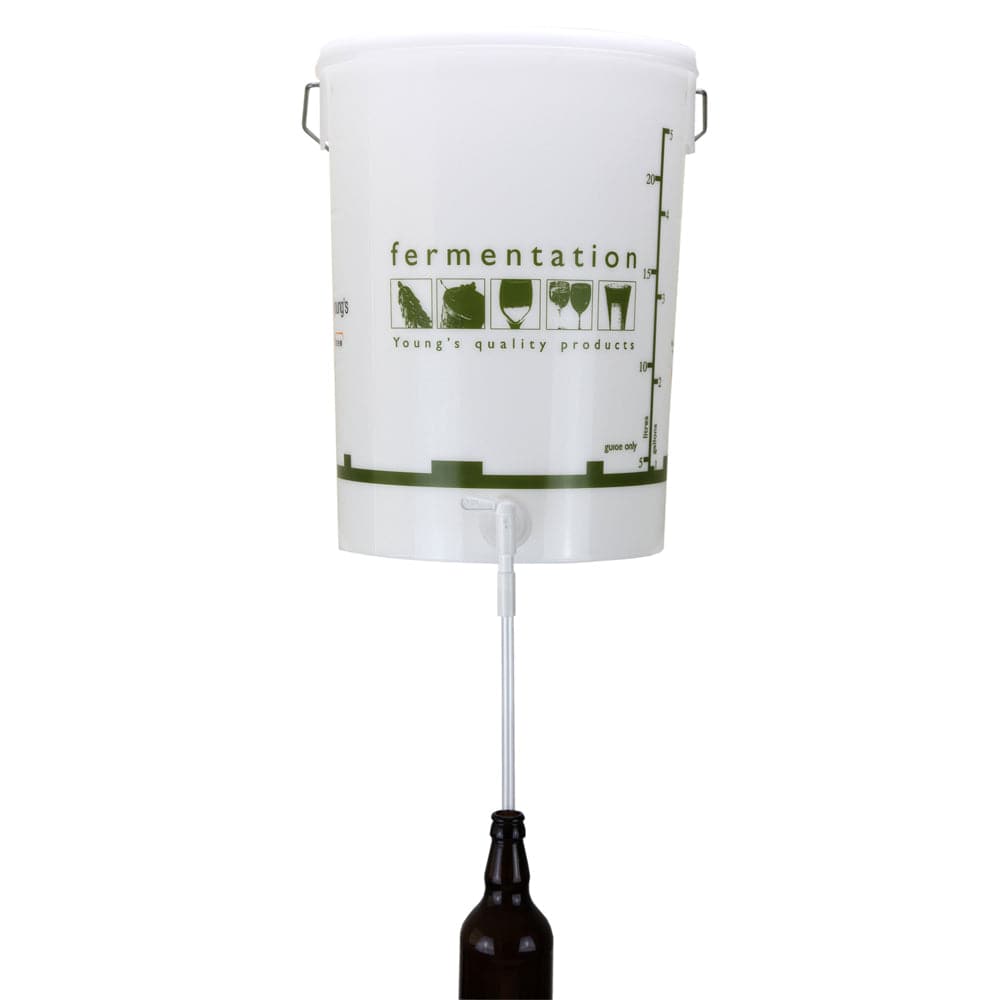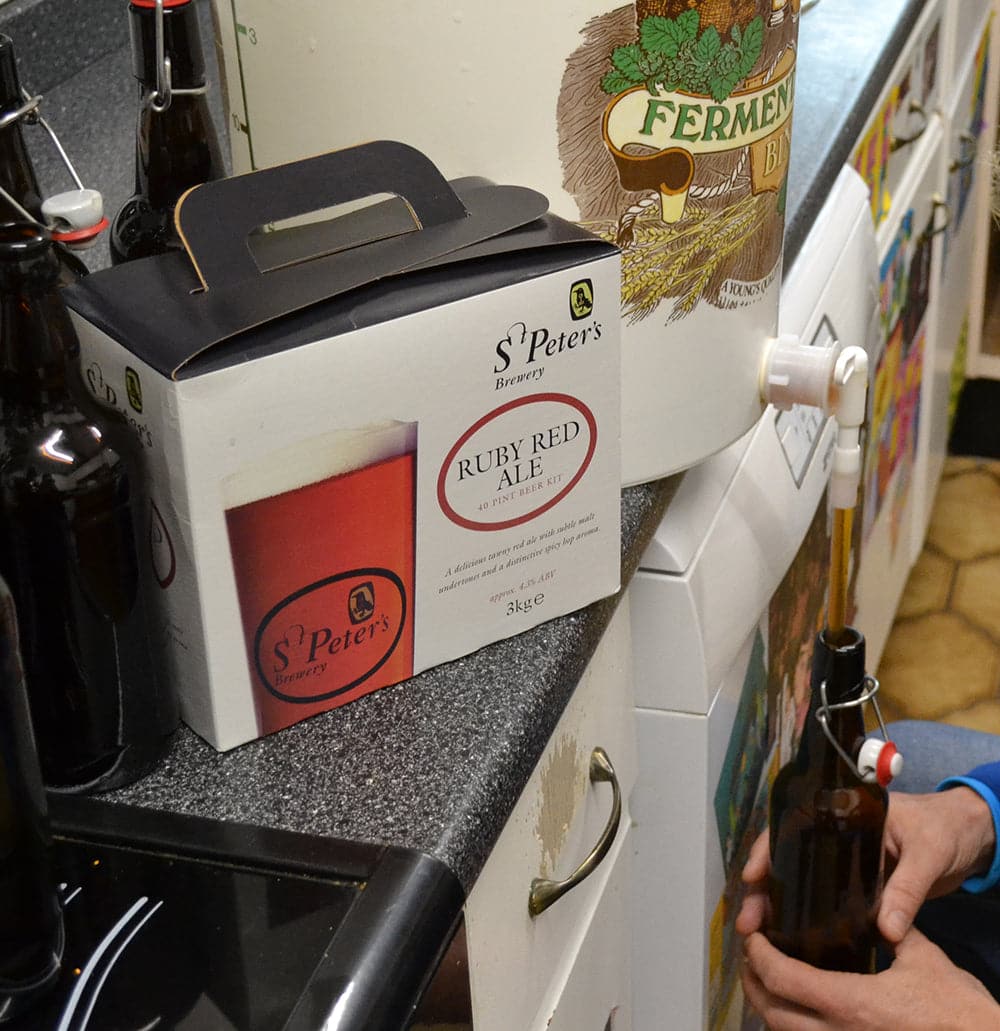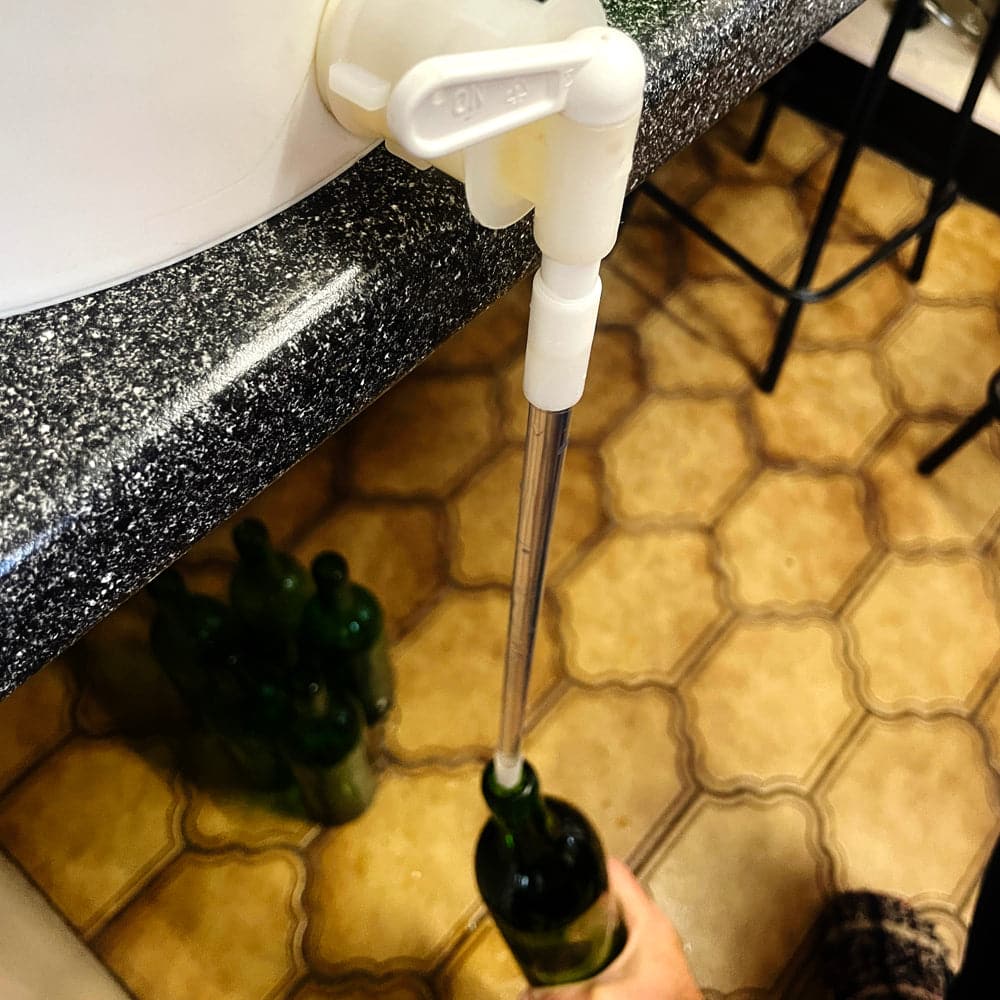 Bottle Filling System For Homebrew Beer, Wine, Cider - Inc. 25L Bucket
Add this item to your cart and then use our handy Shipping Calculator on the basket page to calculate your delivery charge.
Delivery to UK addresses starts at just £1.50 and orders over £70 are eligible for free UK delivery*
A very useful homebrew bottle filling system, when you come to bottle your wine, beer or cider, fill the bucket with your liquid,  turn on the tap and raise the bottle up the wand. 
Filling will start automatically!  Once full, lower the bottle and the flow will stop.
The tap fits to the bottom of the bucket and the bottling wand fits to the tap. 
The homebrew bottle filling system is very easy to use and will help you fill lots of bottles very quickly.
Use this homebrew bottle filling system when you bottle your wines, beers, ciders or what ever you are bottling.
As it fills from the bottom, foaming and splashing are eliminated and helps prevent infection. 
Super easy, quick and no mess.
This Kit includes the 25 litre fermentation bucket, the Little Bottler tap and bottle penetrating tube.