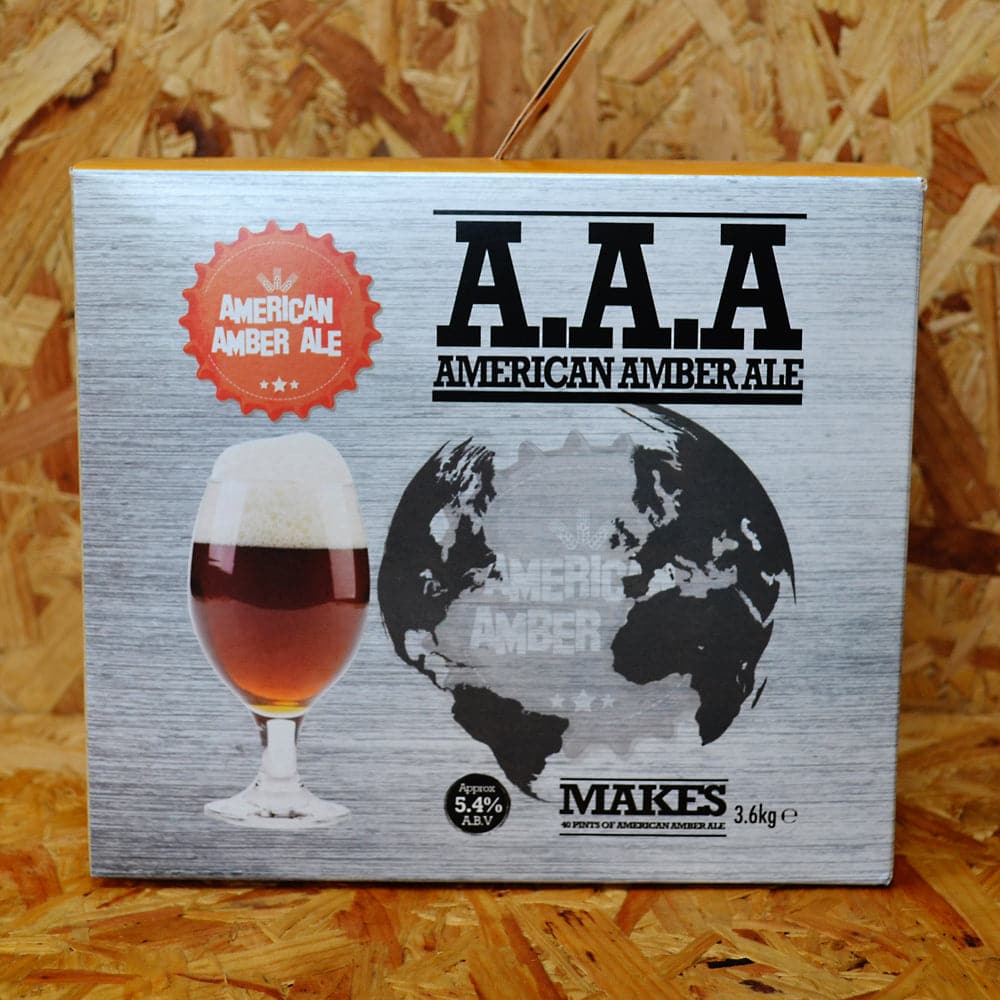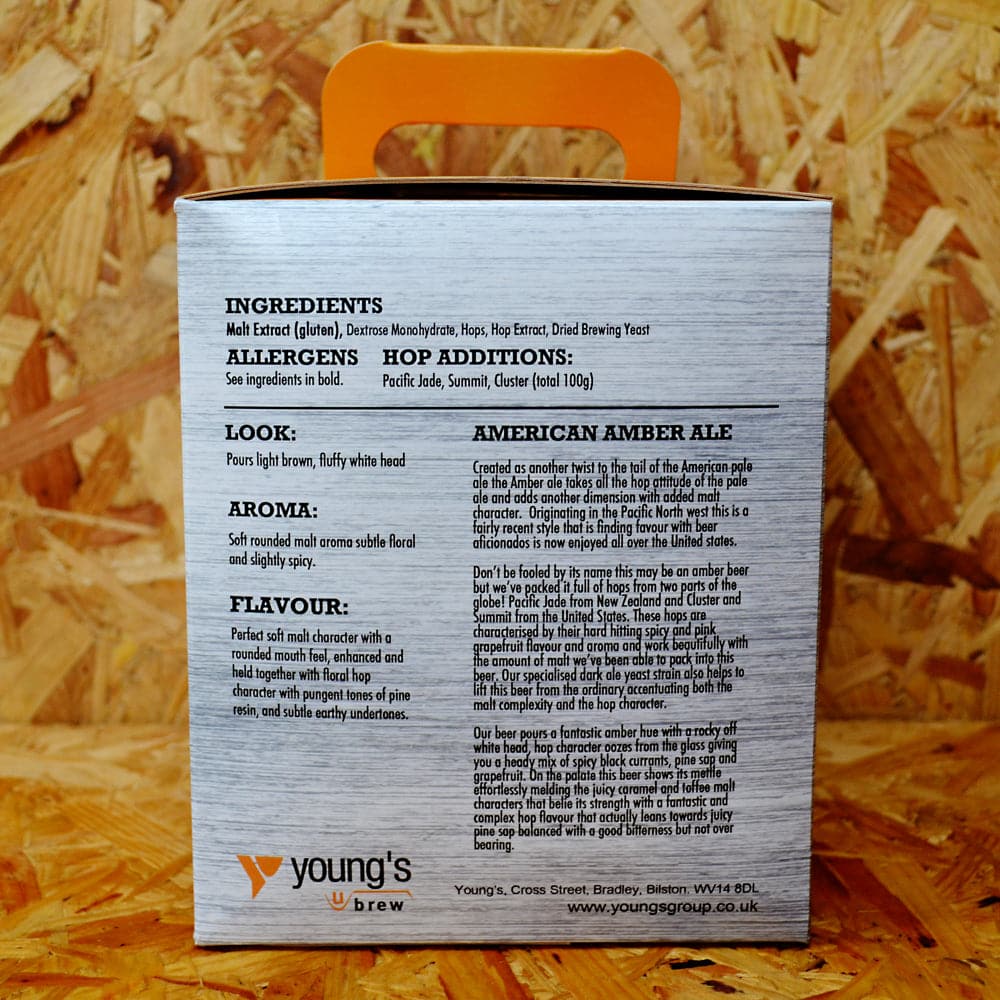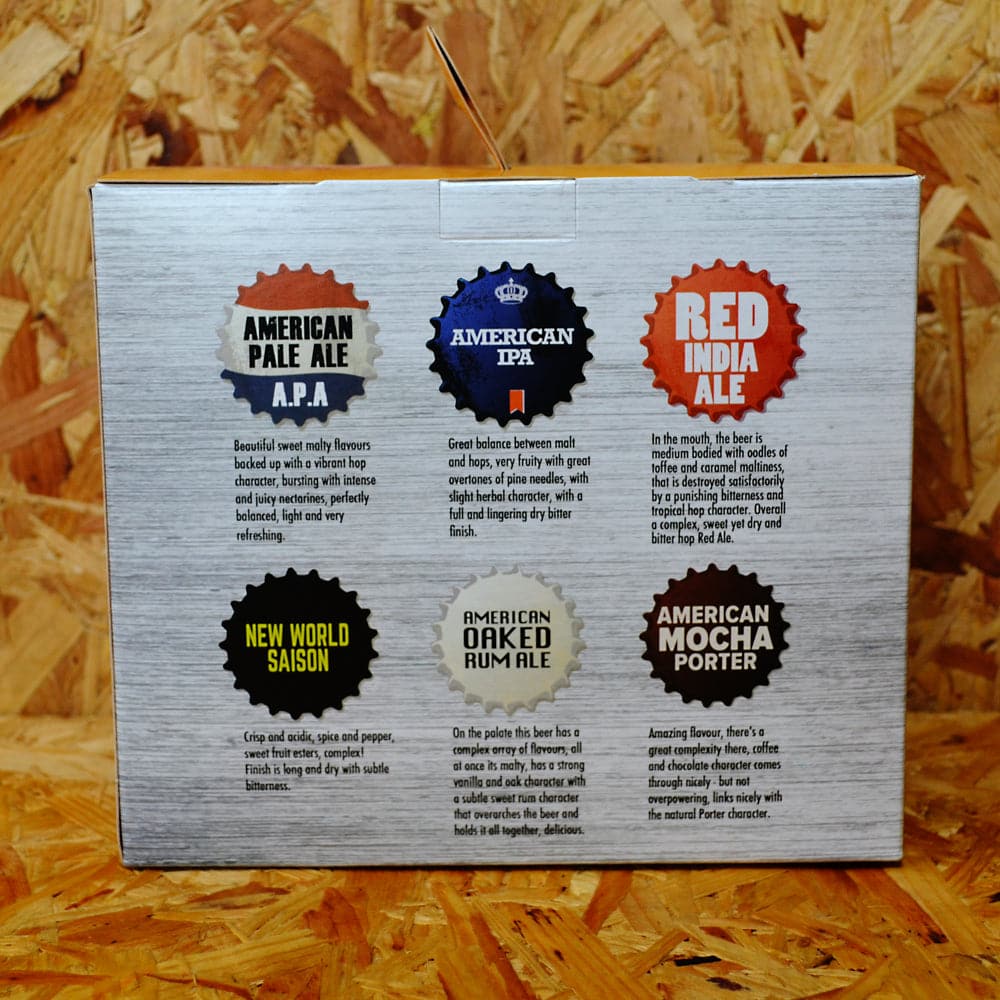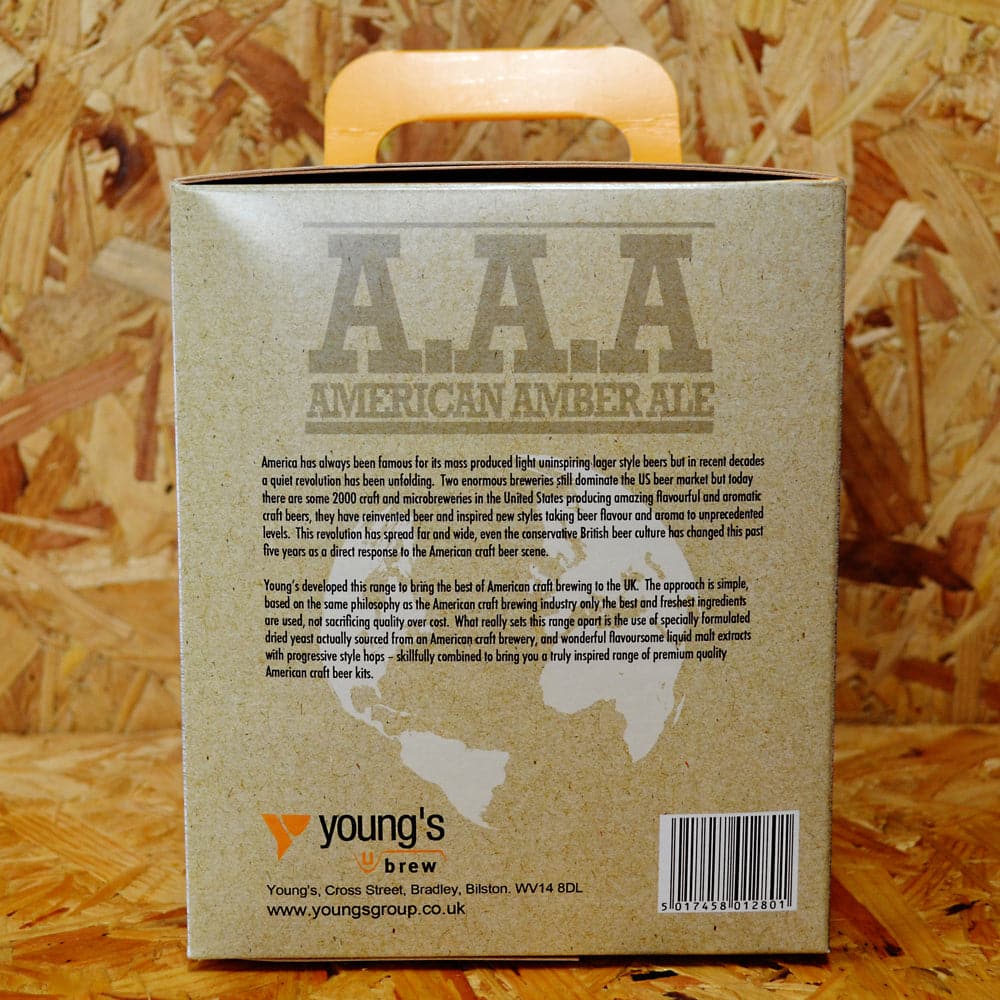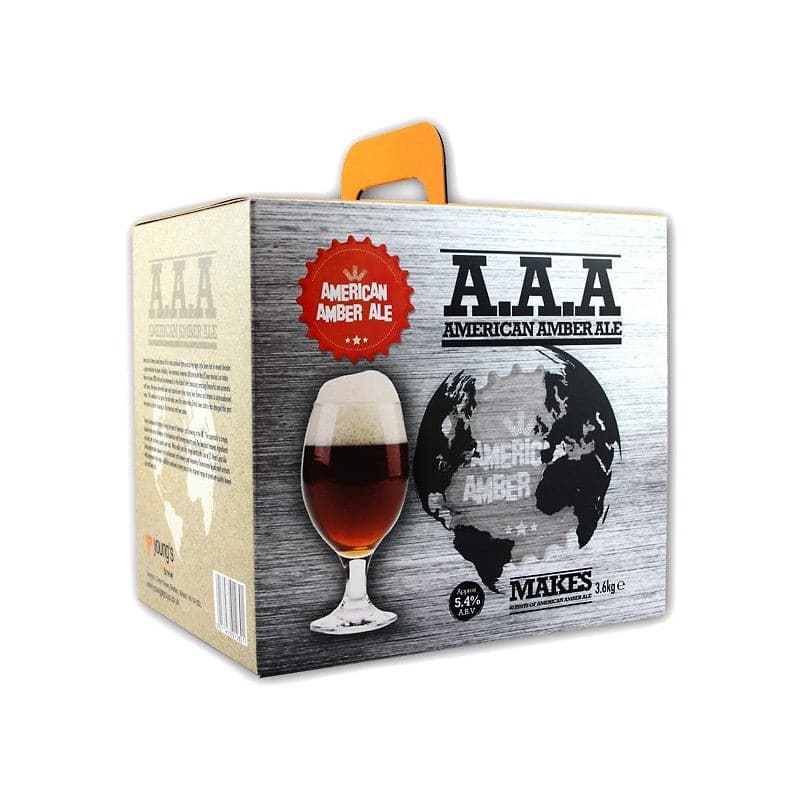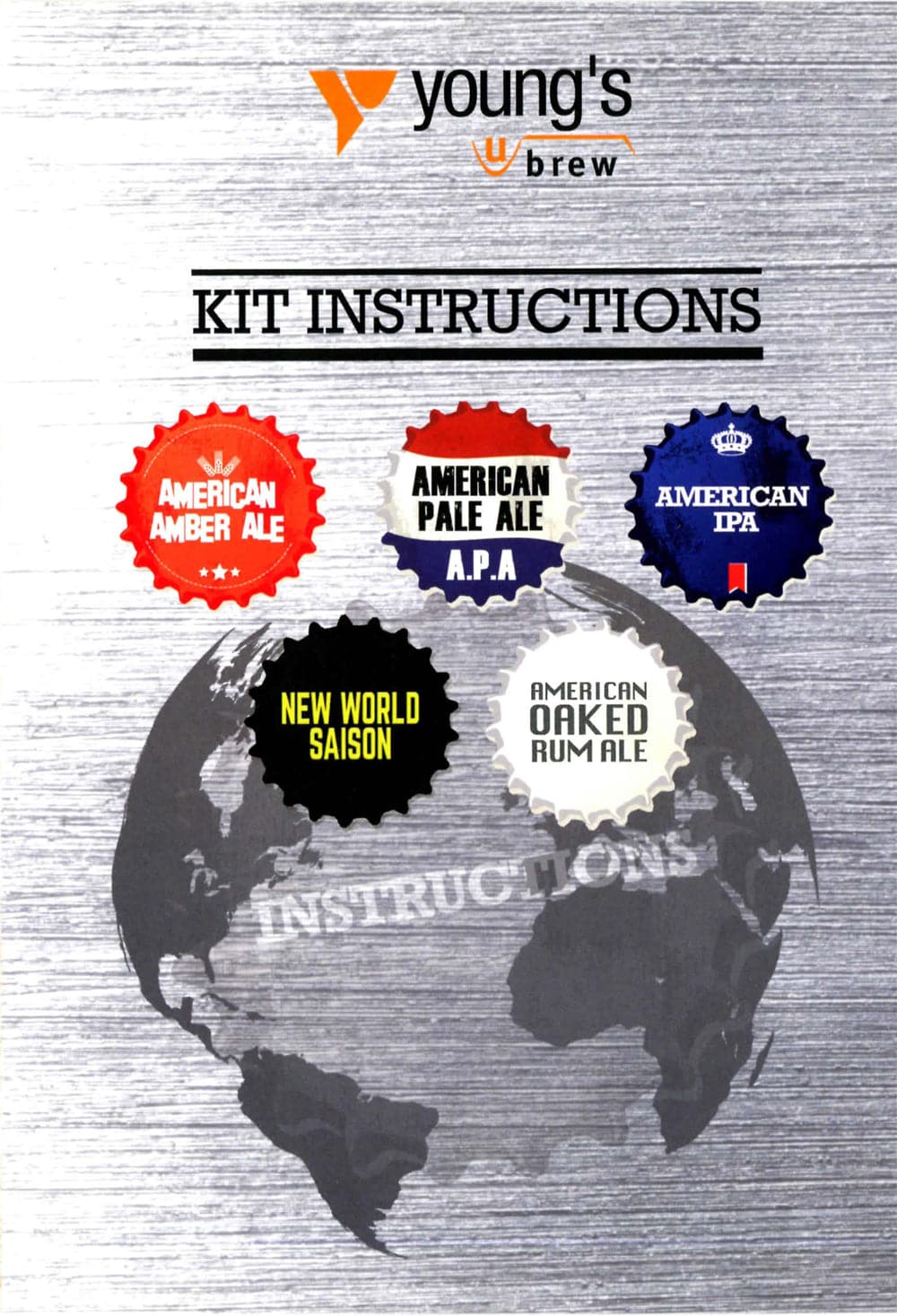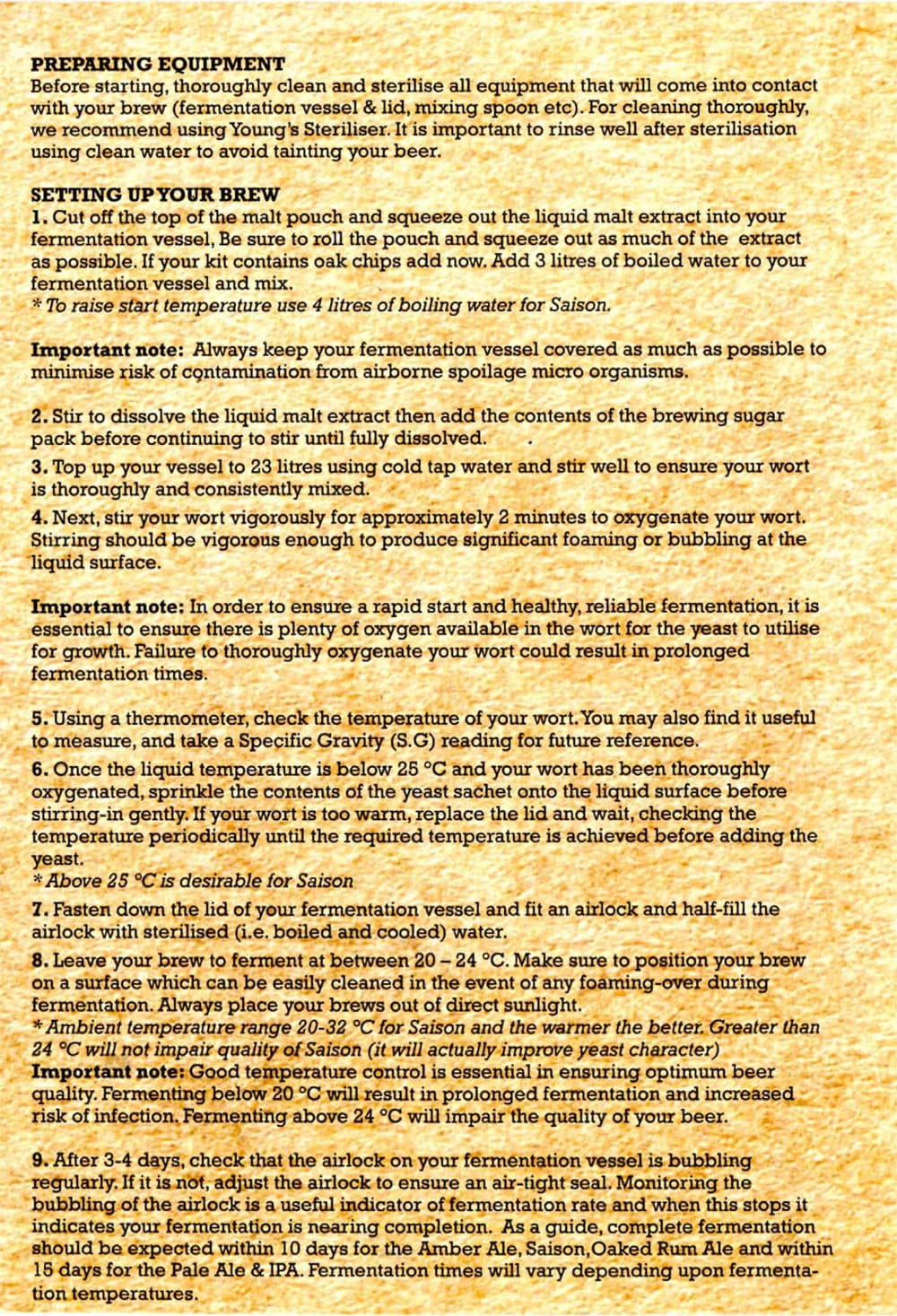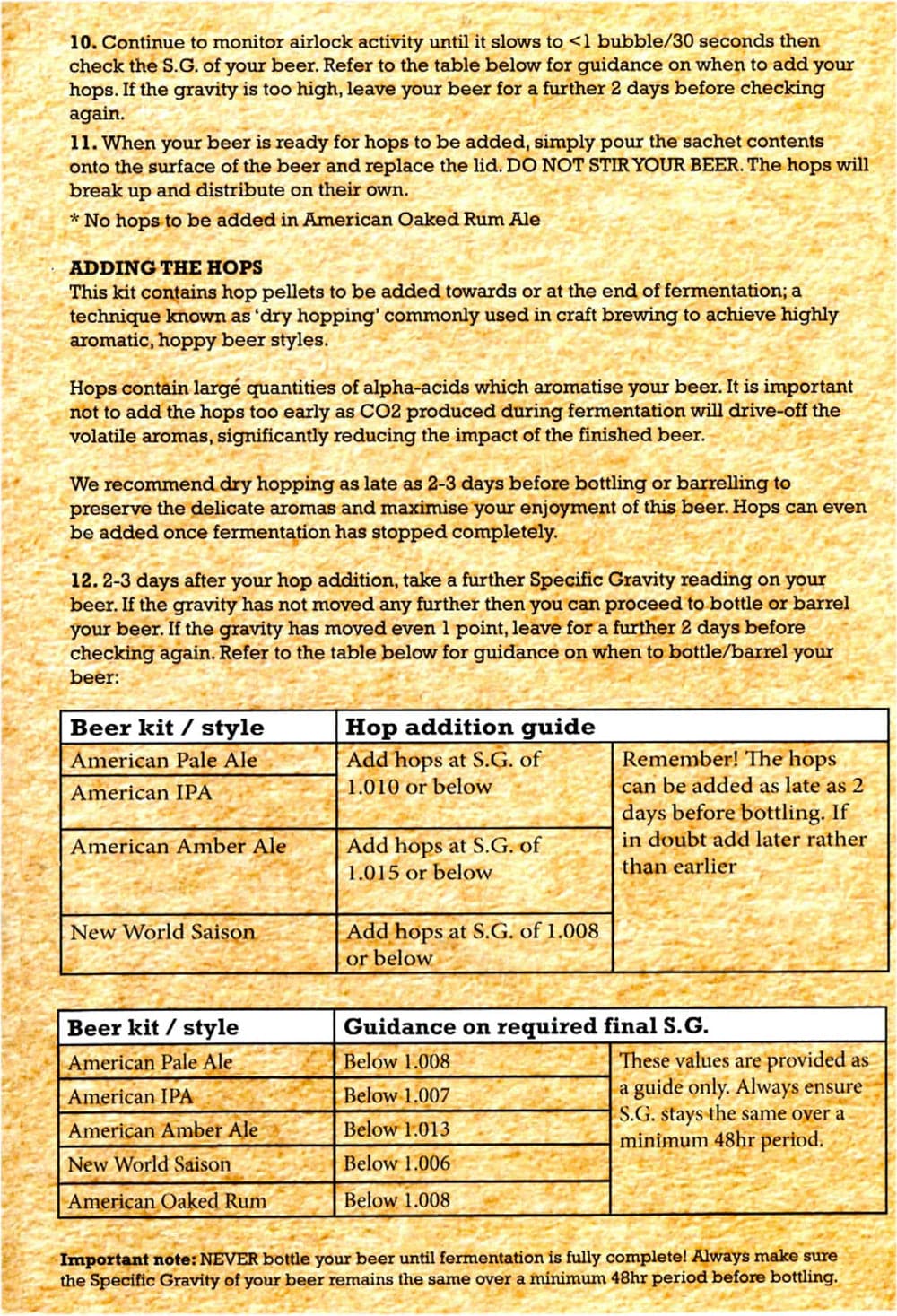 American Ales - American Amber Ale A.A.A - 40 Pint Beer Kit
Add this item to your cart and then use our handy Shipping Calculator on the basket page to calculate your delivery charge.
Delivery to UK addresses starts at just £1.50 and orders over £70 are eligible for free UK delivery*
This American Amber Ale A.A.A beer kit will make 40 pints of beer with a citrussy, hazy American craft beer style taste and feel, with vibrant citrus hoppiness you would expect, with a gentle bitterness balanced with a light malty finish.
It has everything in the kit to make your homebrew beer: a bag of malt extract; brewing sugar; yeast; hop pellets & even the priming sugar to make 40 pints of great tasting beer.
America has taken the world by storm by introducing us to a brewing method that allows a beers maltiness to be hidden by using aromatic hops, which allows the many different varieties of hops to add their flavours to the beer.  Youngs have created their own American range and here we have the American Amber Ale version.
The A.A.A beer kit uses dry hopping, this means adding the hops (Pacific Jade, Cluster and Summit) after the fermentation has finished. This adds lots of extra flavours like grapefruit without adding the bitterness you would expect with a highly hopped beer, so you get lots of hints of Citrus and Pink Grapefruit punching their way through which works amazingly well with the rich malt flavours. Young's have even sourced a Dark Ale yeast to give extra lift, really making this a beer that stands out from the ordinary.
| | |
| --- | --- |
| Looks: | Light Brown |
| Smells: | Rounded malty aromas, with subtle floral and hints of spice |
| Taste: | Soft malt character with a rounded feel in the mouth, enhanced with floral hop, pine resin and earthy undertones |
Tasting Notes:
On the nose American Amber Ale has a light aroma, with hints of caramel, lemon, hops and a gently hint of spring flowers.
Taking a sip, you notice the smooth texture of the beer with a slightly zingy, almost effervescent feeling on the tongue.
Initially, you??ll taste the malty sweetness, this gradually develops into bitters that arrive on the sides of the tongue, leaving the centre of your tongue with a gently dry feeling.
Now comes the mouth watering, slightly citrus notes, ending with a lingering gentle bitterness on the tip of the tongue, which makes you want to take another mouthful.
Dark golden in colour and slightly hazy when young, A.A.A has an ABV of 5.4%, so is quite powerful, but it hides it well.
You will also need basic brewing equipment such as: a bucket; siphon; steriliser; thermometer & hydrometer to brew this ingredient kit.