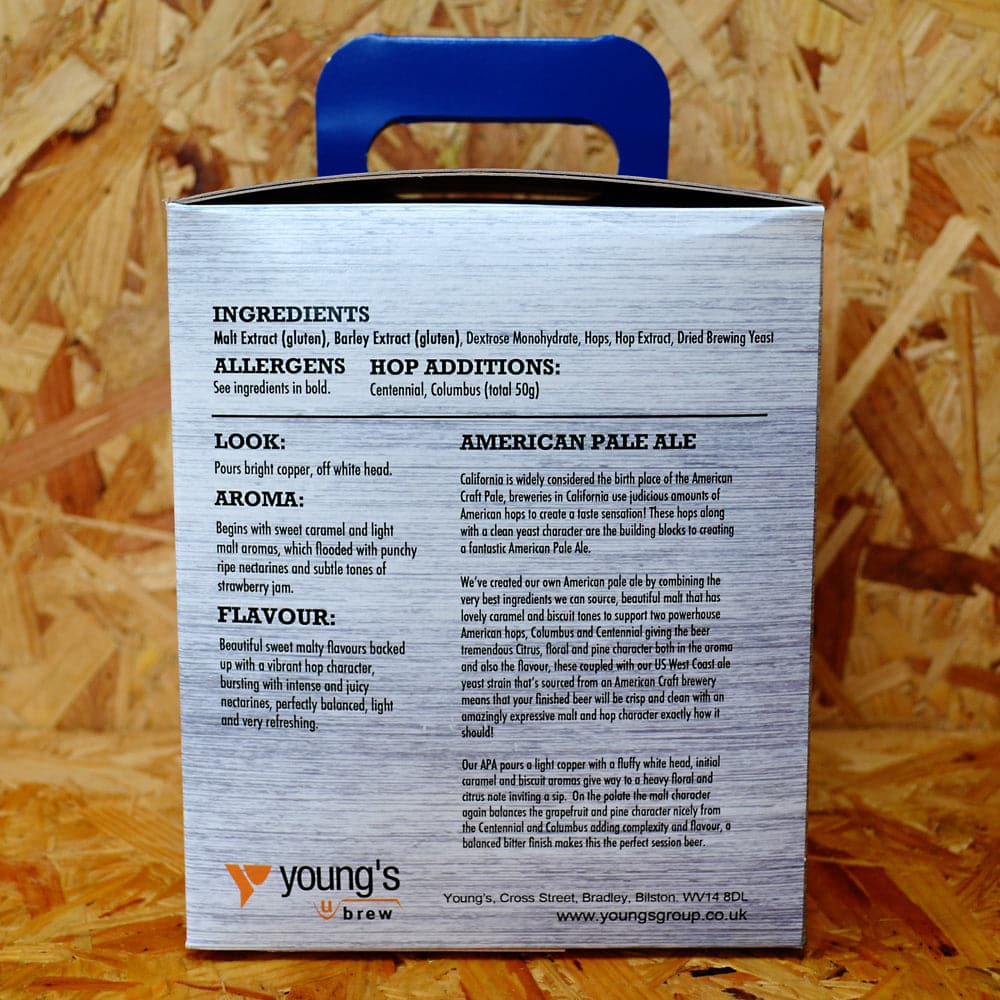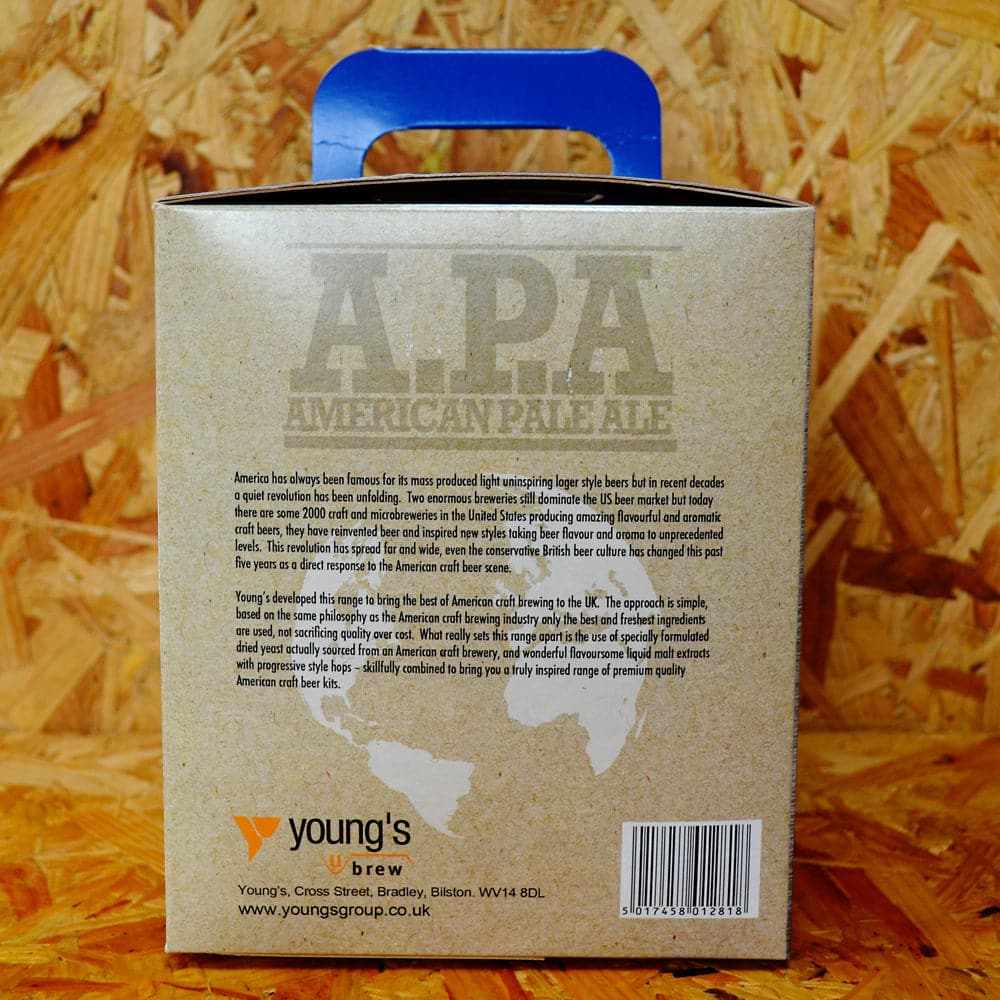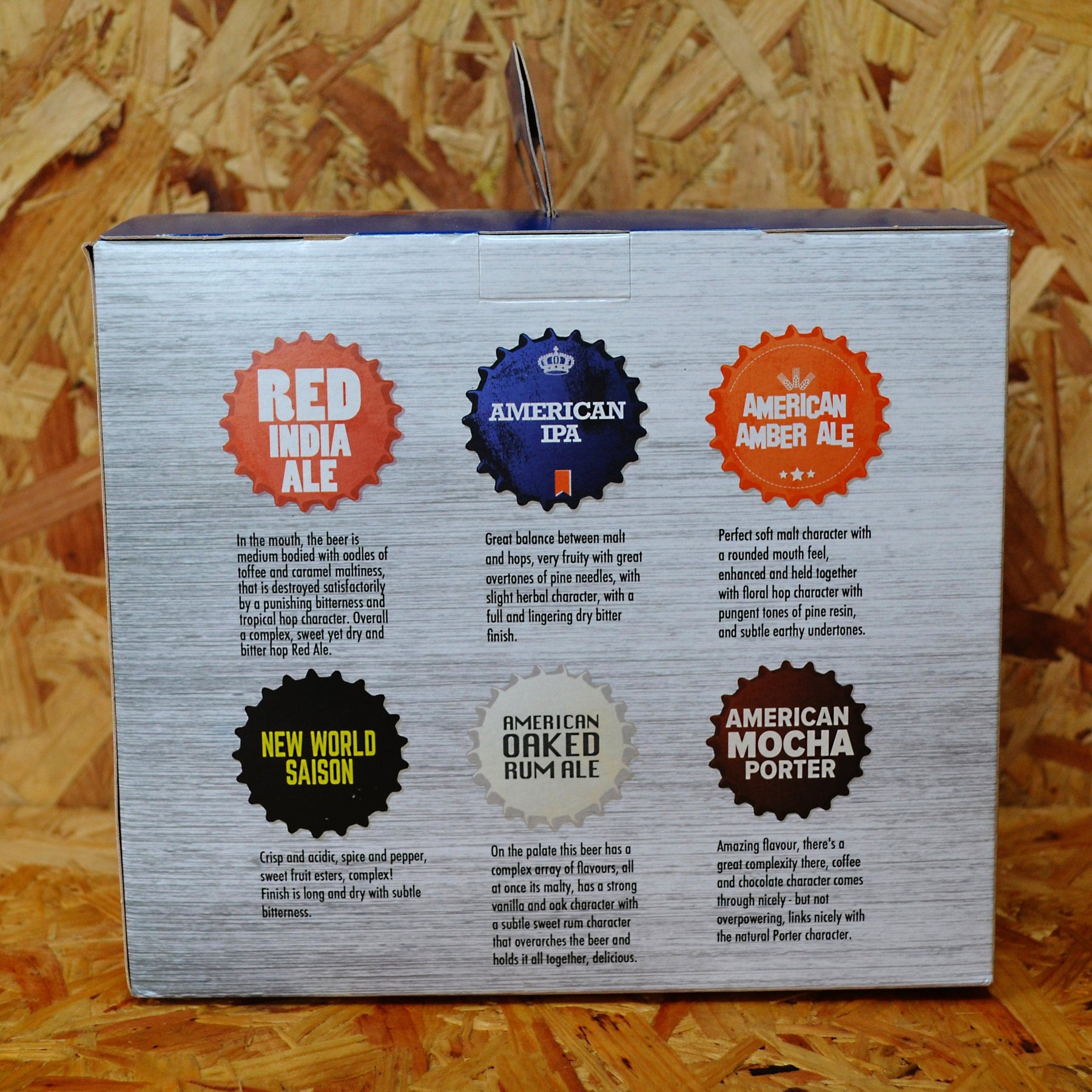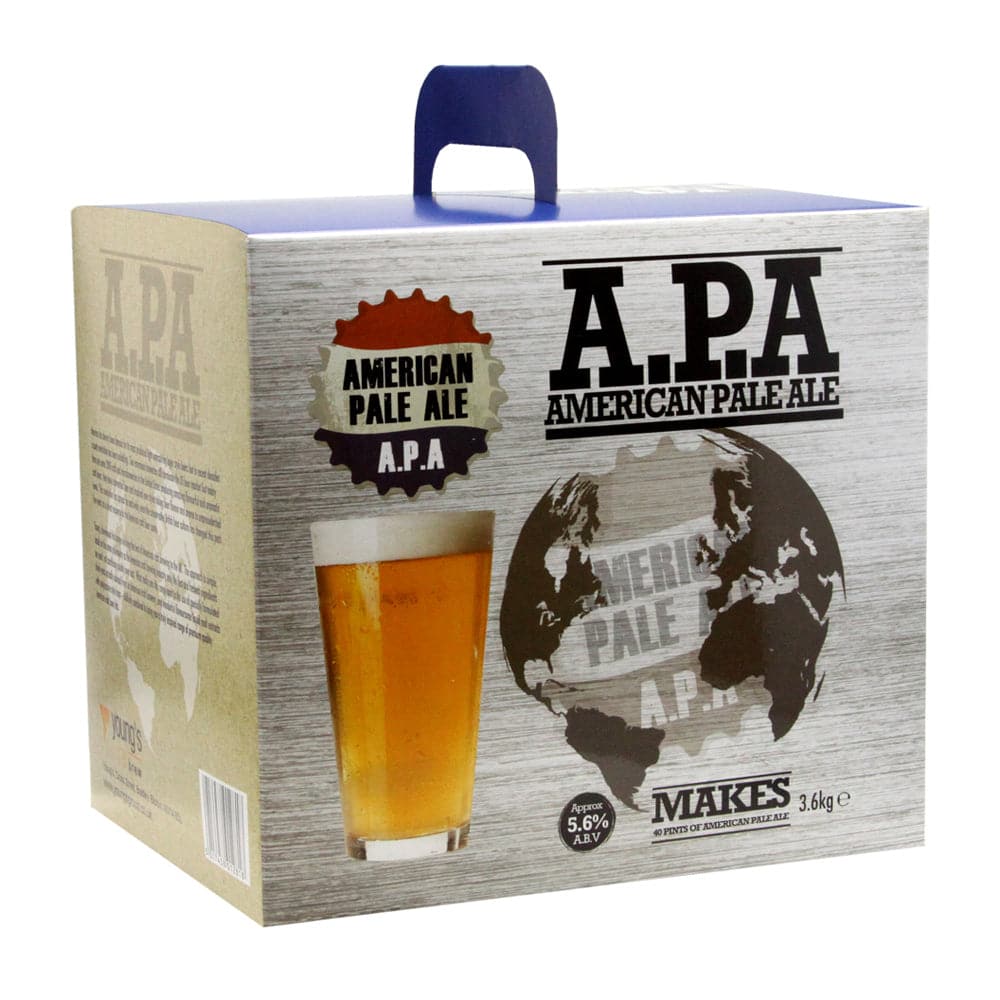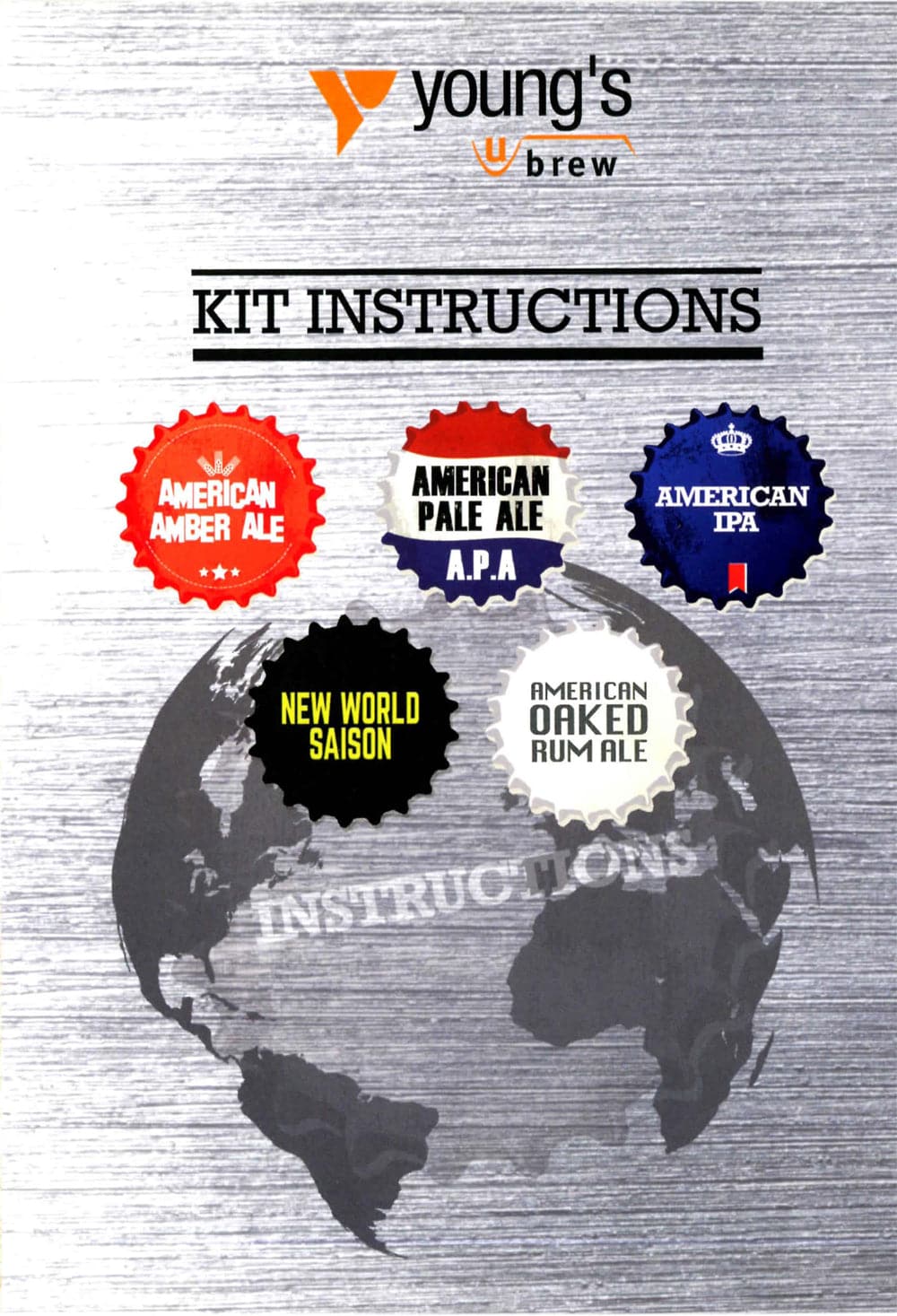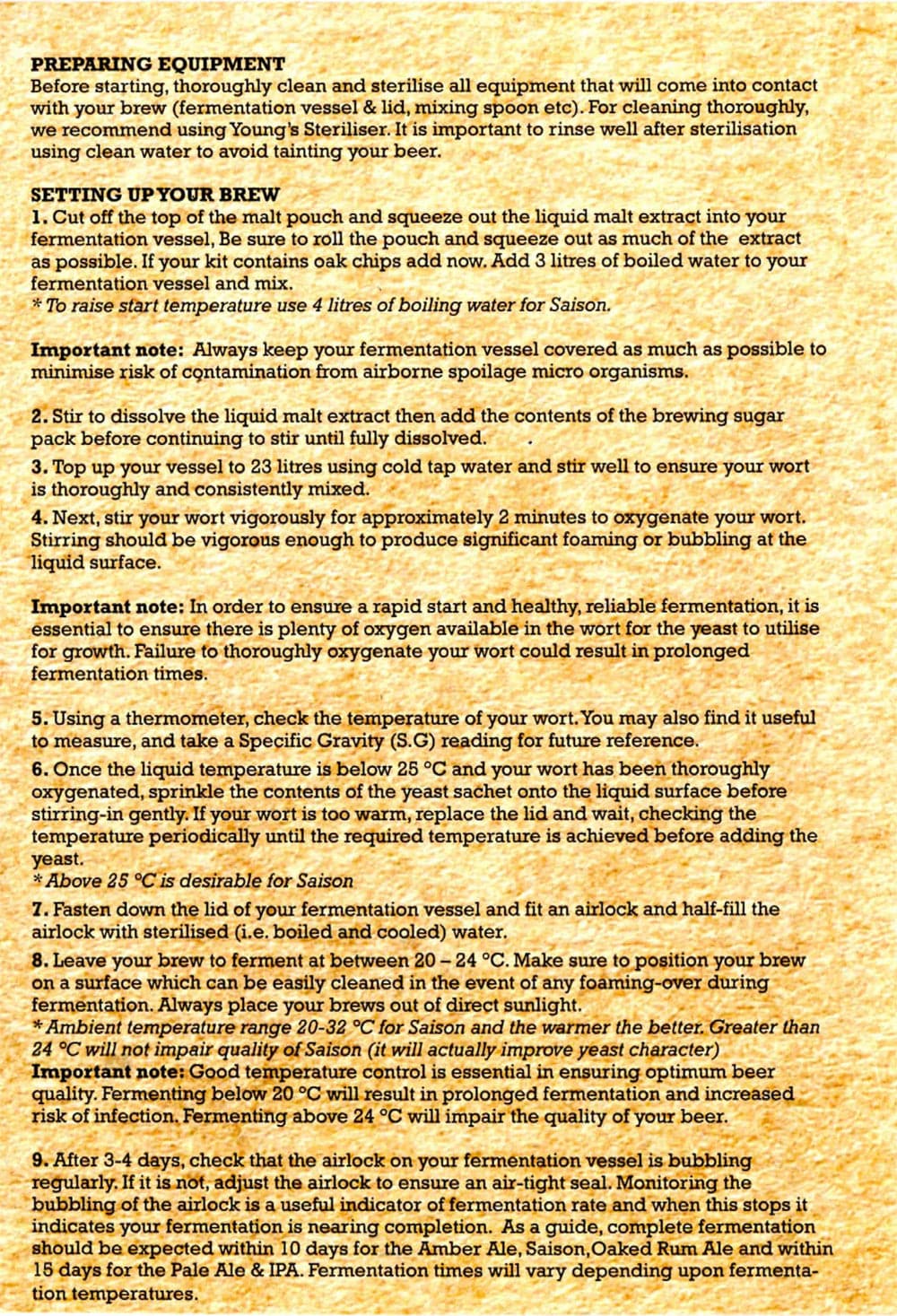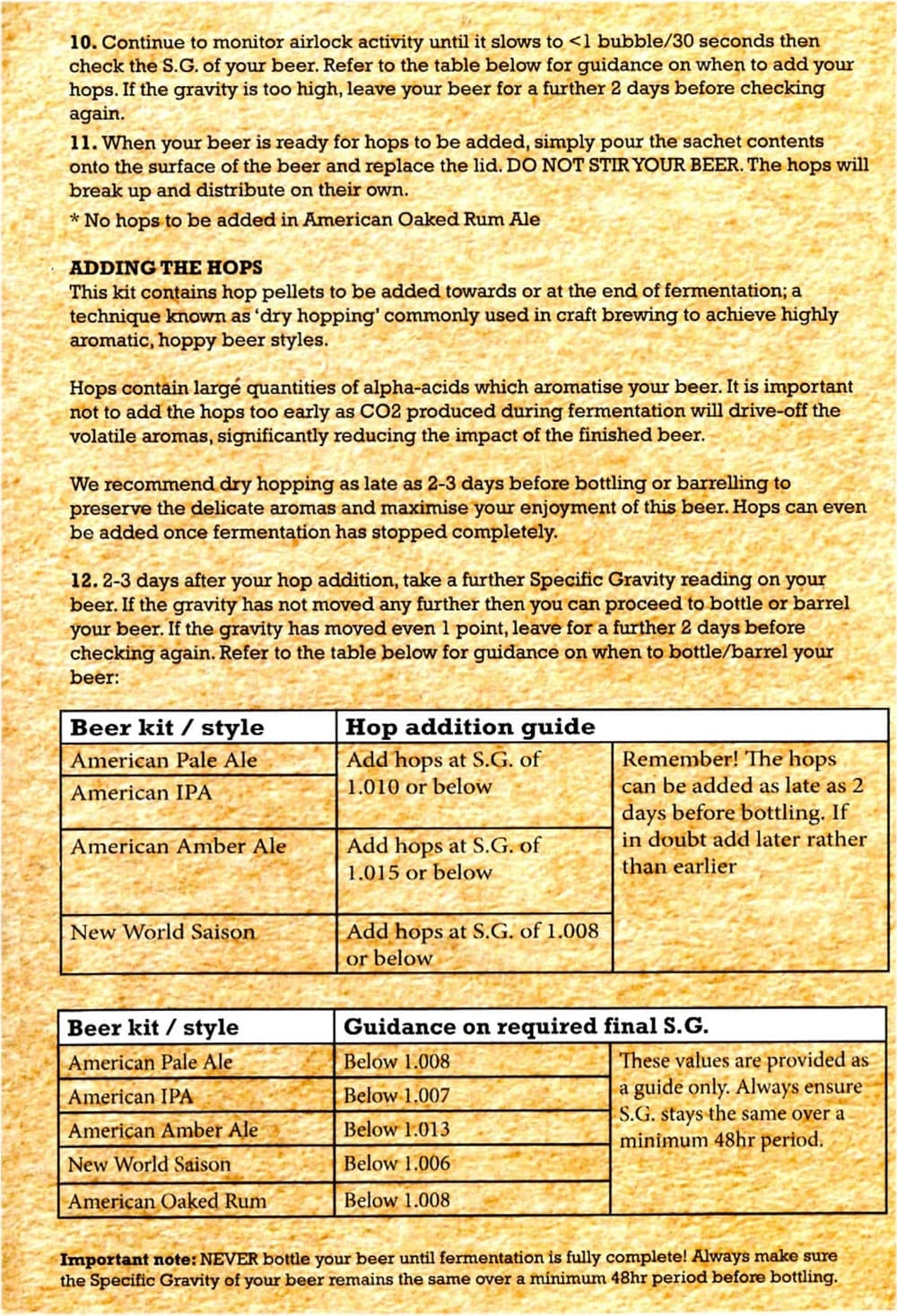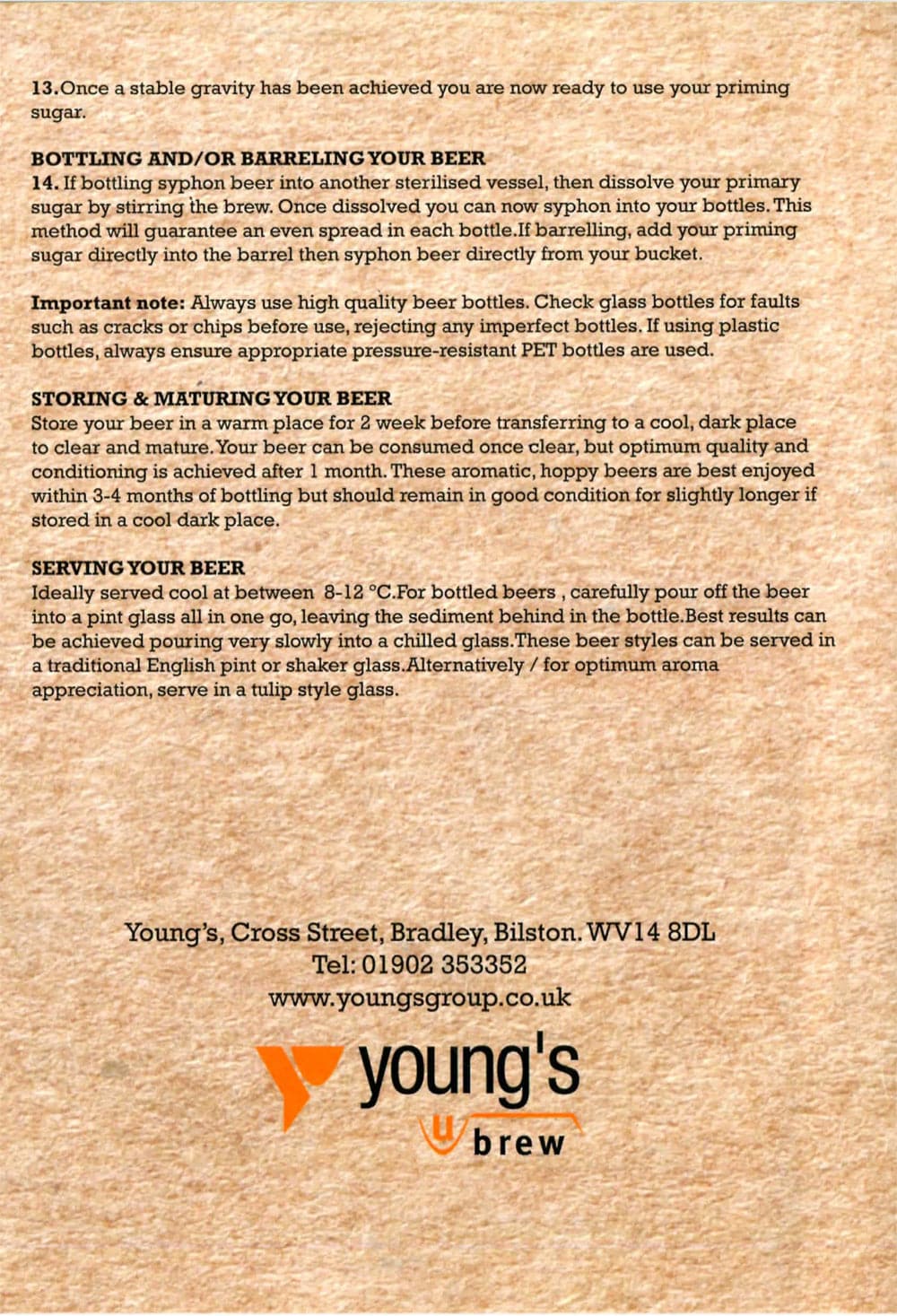 American Ales - American Pale Ale A.P.A - 40 Pint Beer Kit
Add this item to your cart and then use our handy Shipping Calculator on the basket page to calculate your delivery charge.
Delivery to UK addresses starts at just £1.50 and orders over £70 are eligible for free UK delivery*
Made in the West Coast style of American Pale Ale, you can expect a citrus, floral and piney aromatic beer that's balanced with caramel and biscuit malt tones and a gentle rounded bitter finish.  
In this American Pale Ale A.P.A beer kit you'll find all the ingredients get brewing: a bag of malt extract; brewing sugar; yeast; hop pellets & even the priming sugar to make 40 pints of great tasting beer.
Once fermentation is complete, you then need to add the sachet(s) of hops.  This is know as dry hopping and will allow the hops (Columbus and Centennial) to infuse their amazing tropical fruit aromas to the beer without adding to the bitterness.
If you want your American Pale Ale A.P.A to be even more juicy and tropical, then you can add even more hops when dry hopping.  
They have even sourced a west coast beer yeast that really pulls out the character of this beer and makes a beer that pours a light copper with a fluffy white head, is aromatic, and not too bitter to make this a very easy seasonable west coast pale ale.
Look:
Pours bright copper, with an off white head.
Aroma:
Begins with sweet caramel and light malt aromas, which flooded with punchy ripe nectarines and subtle tones of strawberry jam.
Taste:
Beautiful sweet malty flavours backed up with a vibrant hop character, juicy nectarines, perfectly balanced, light and very refreshing.