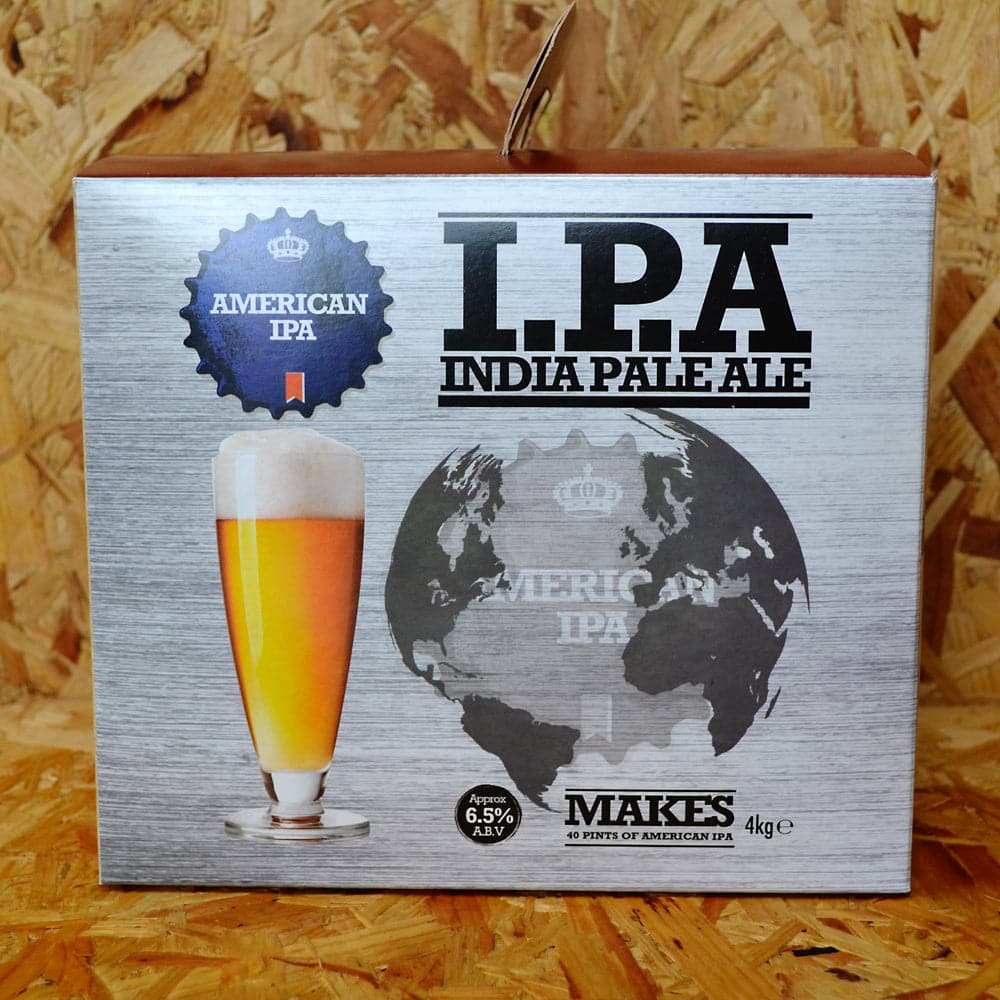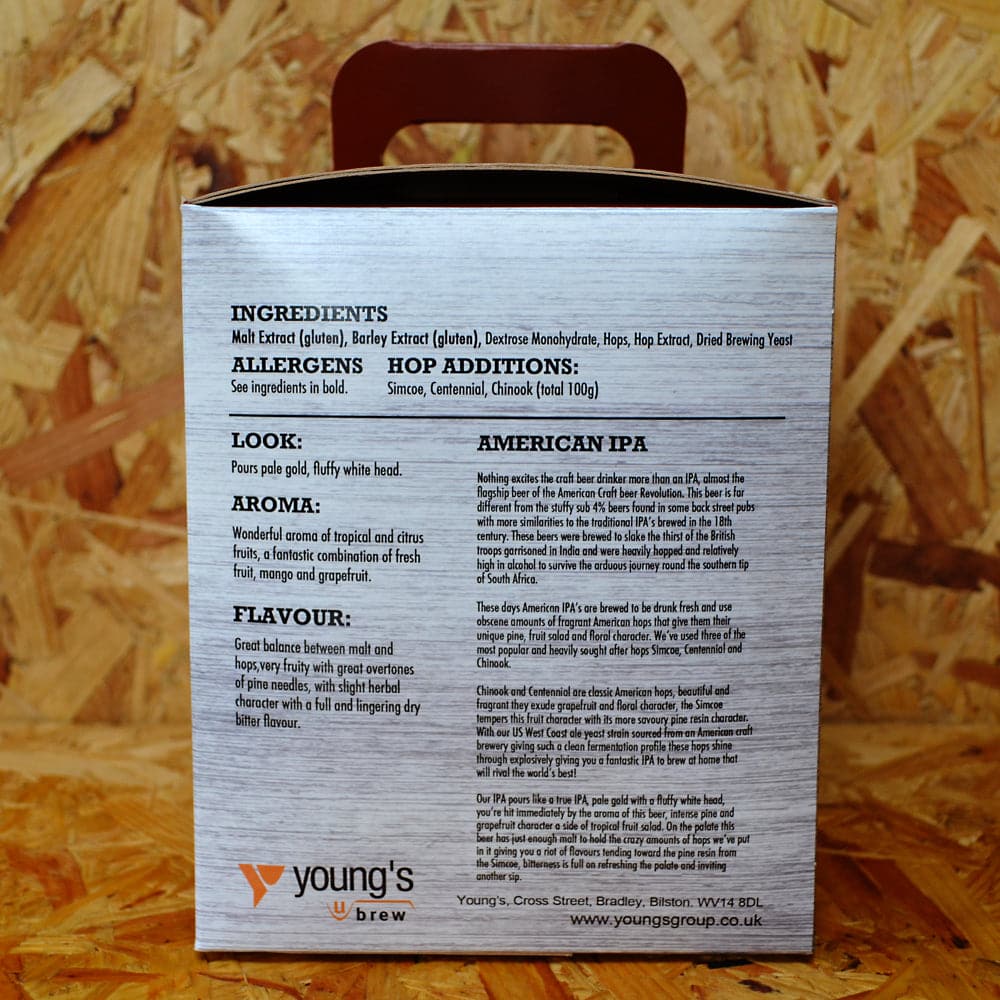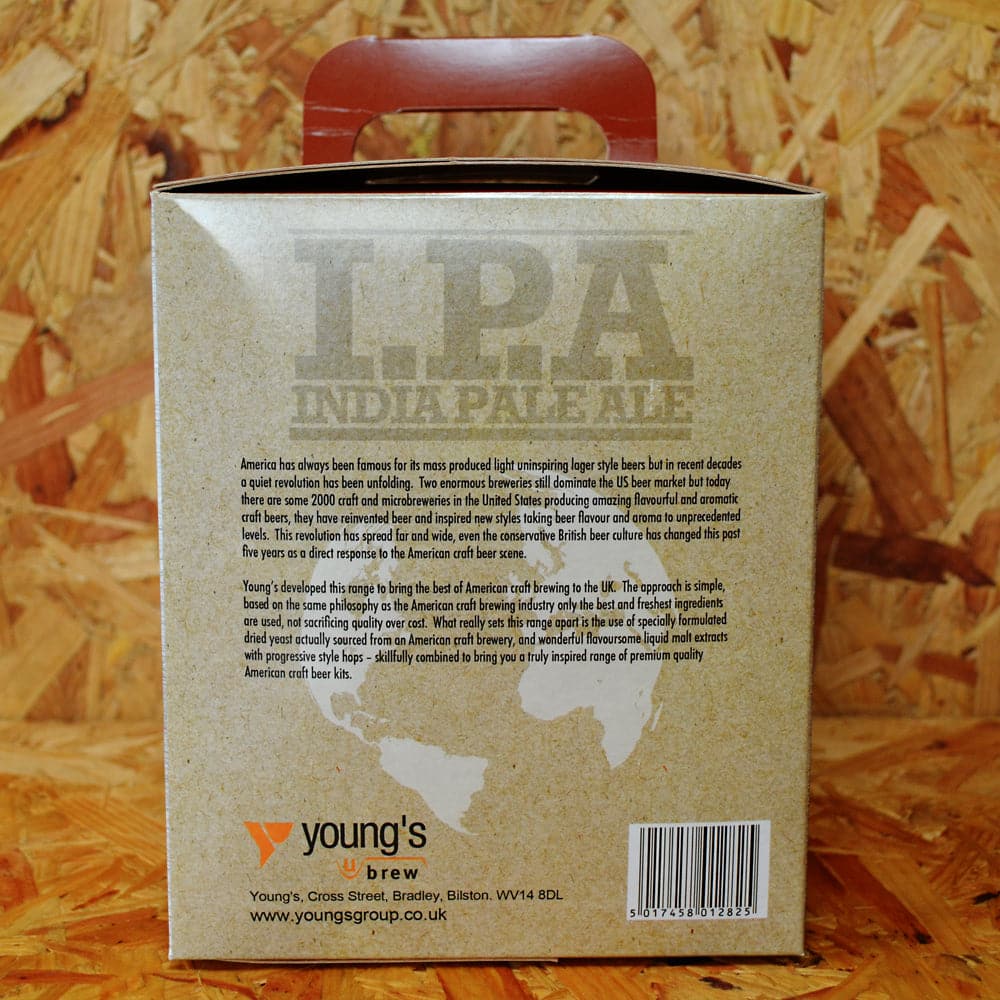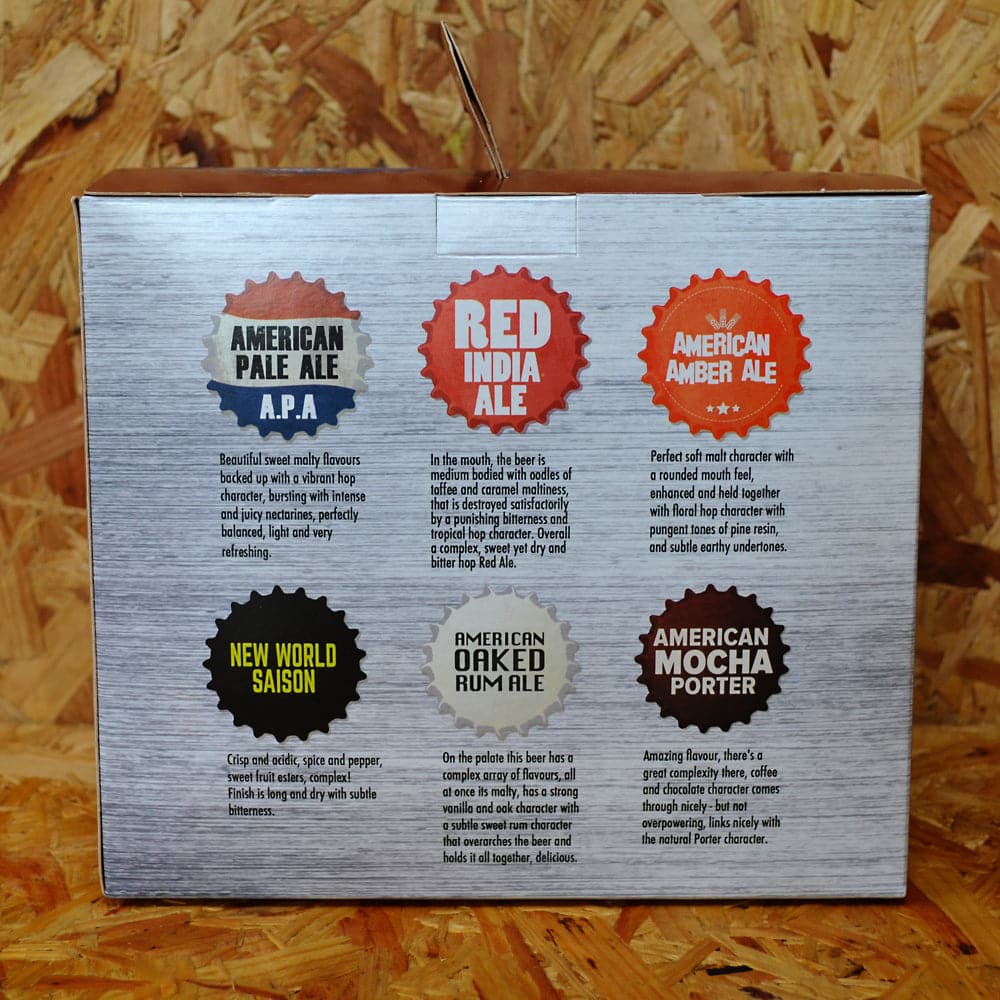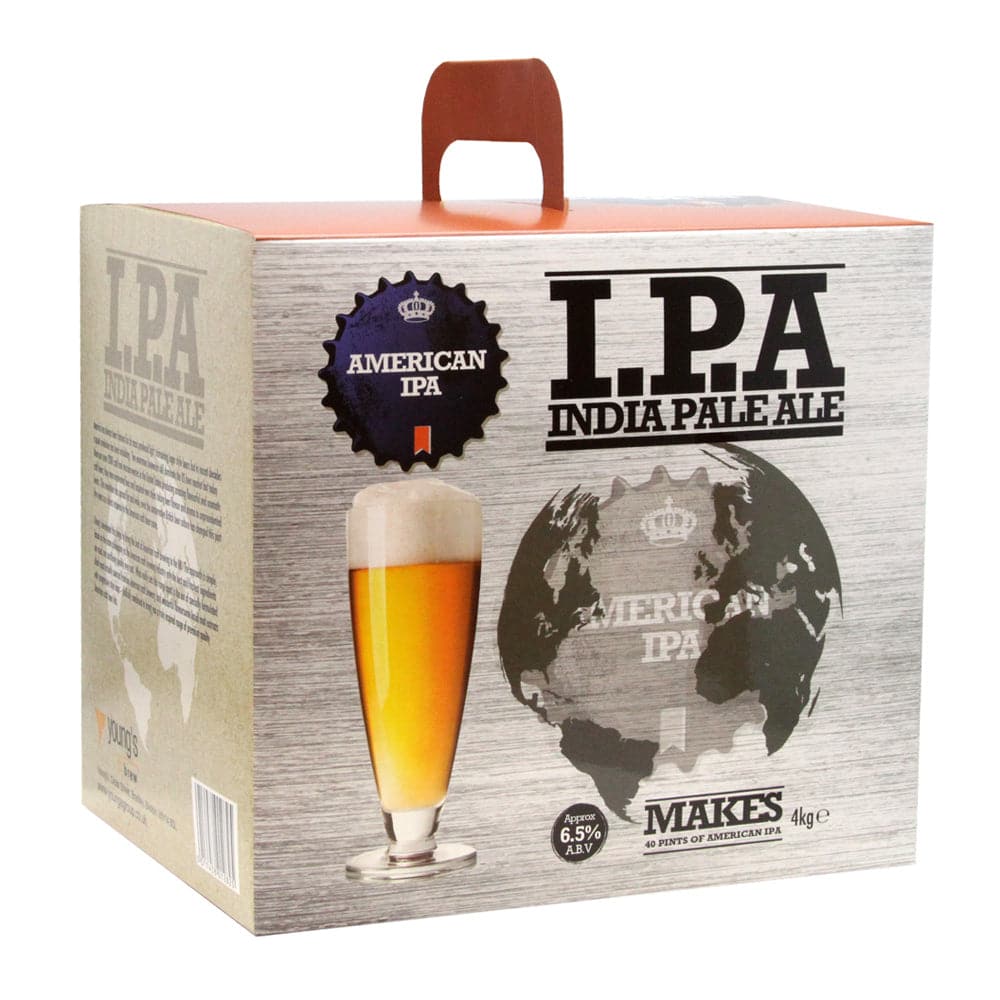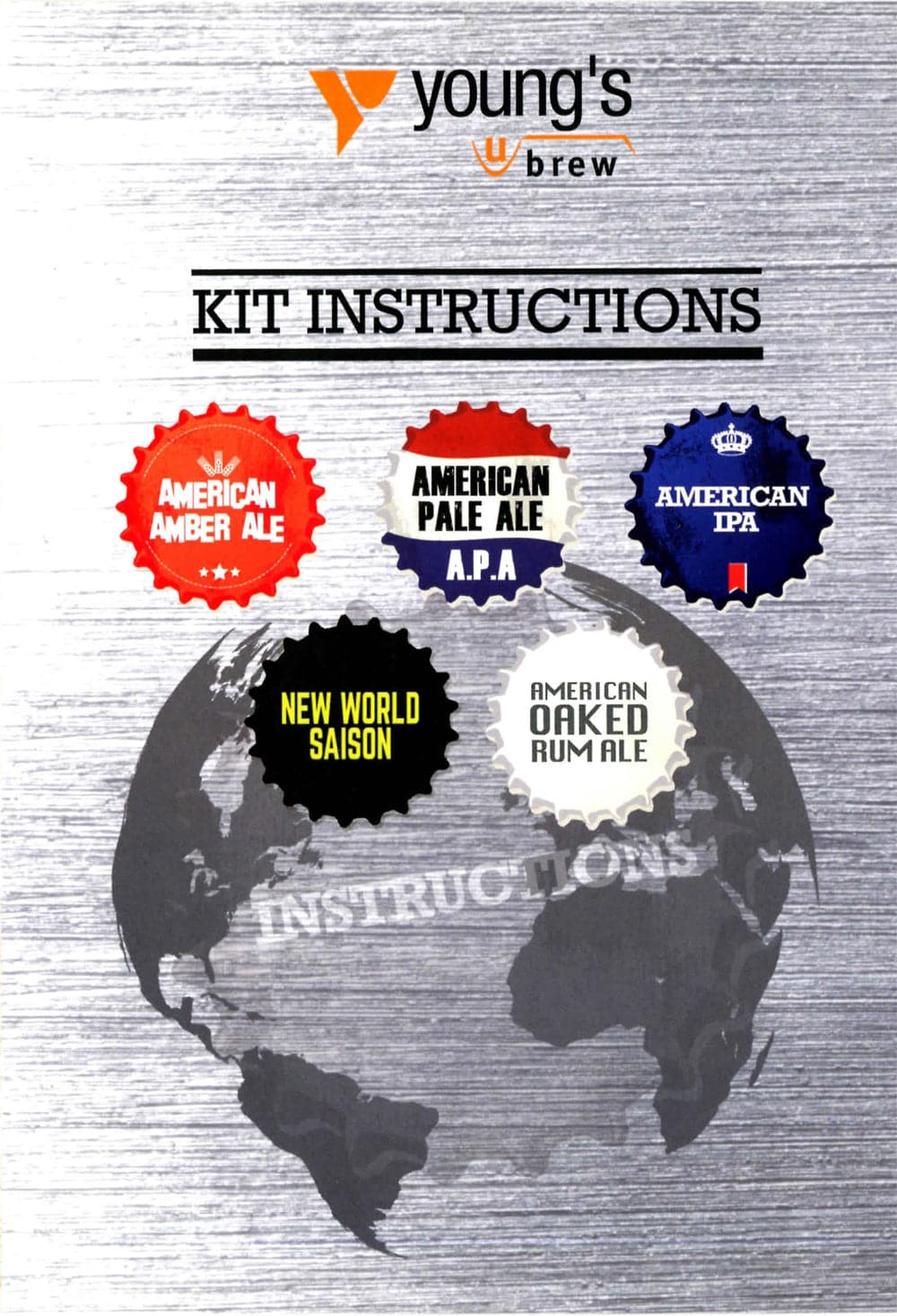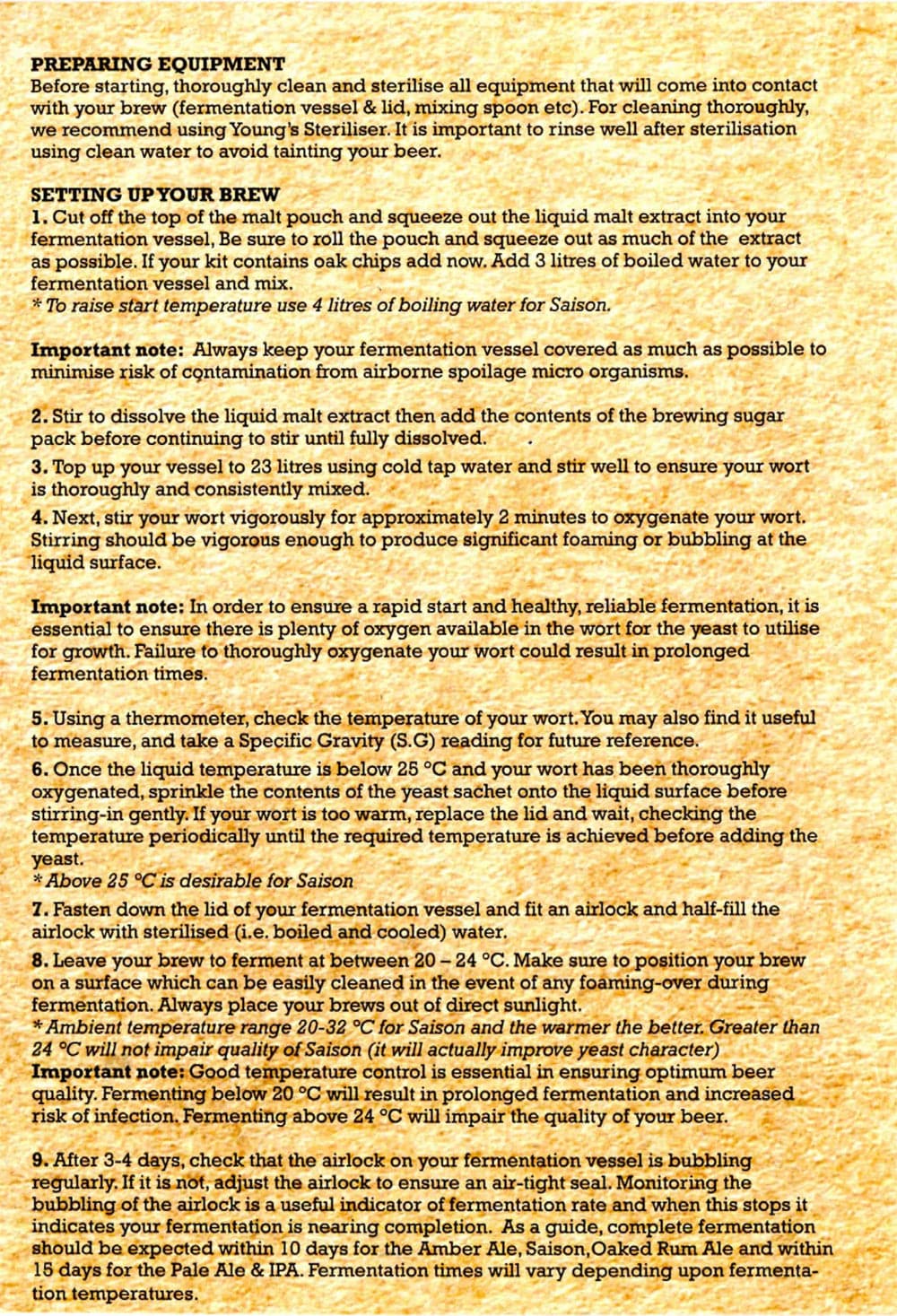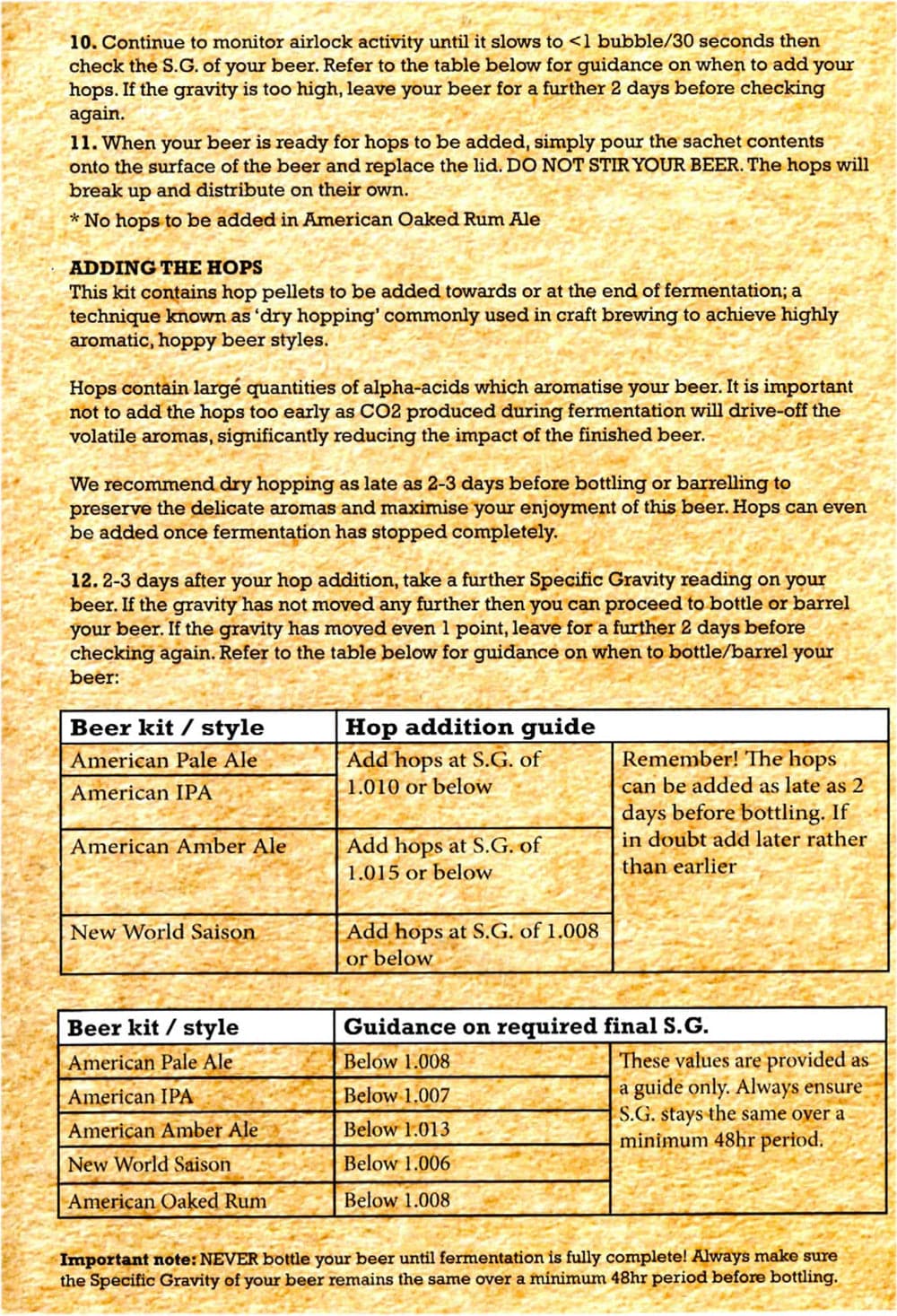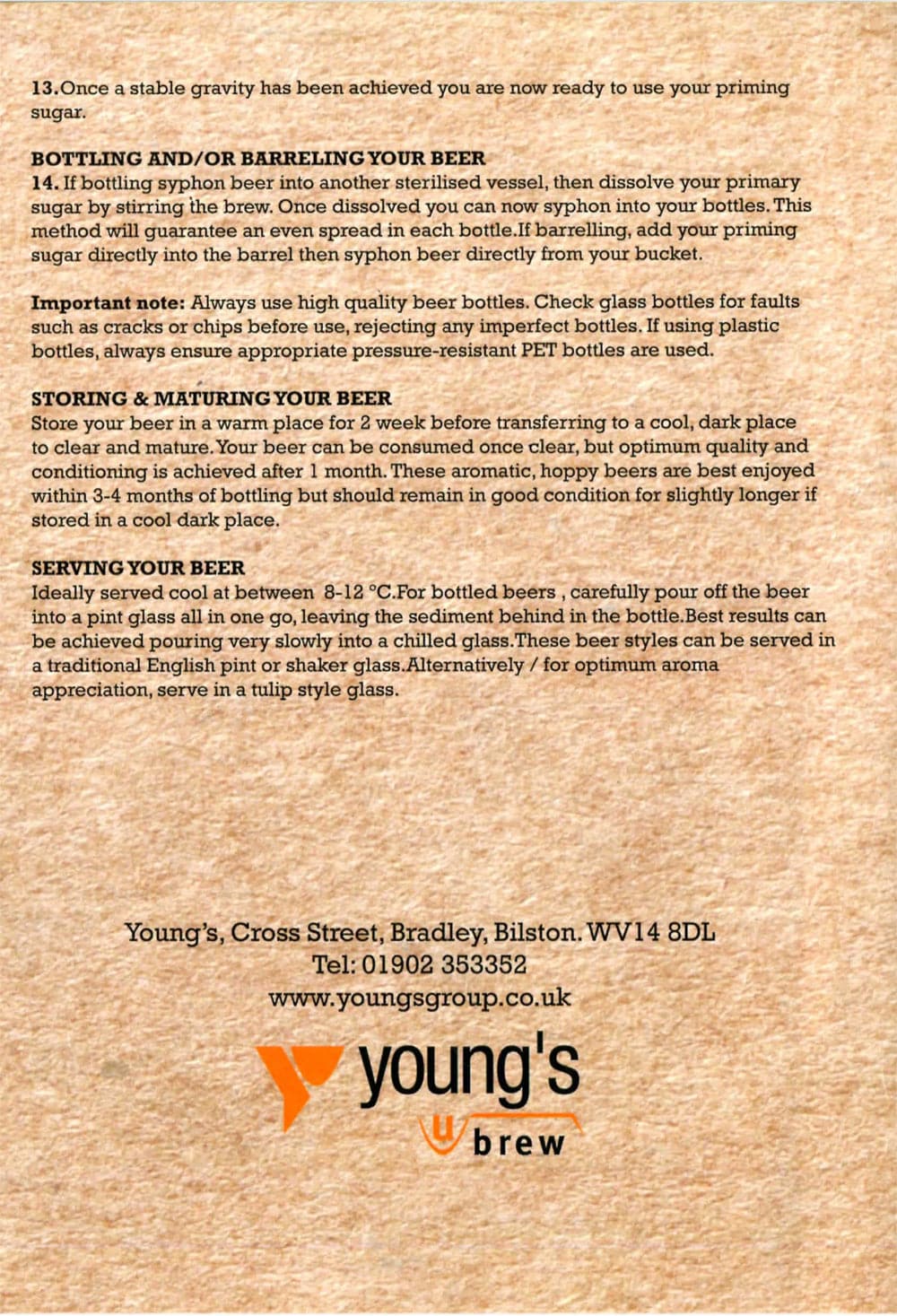 American Ales - India Pale Ale I.P.A - 40 Pint Beer Kit
Add this item to your cart and then use our handy Shipping Calculator on the basket page to calculate your delivery charge.
Delivery to UK addresses starts at just £1.50 and orders over £70 are eligible for free UK delivery*
This American India Pale Ale I.P.A homebrew beer kit will make 40 pints of citrussy and aromatic beer in the American Craft Beer style.  It will have a slight haze, the bitterness is balanced against the the slight maltyness and the fruity floral aromas and the pine resinous from the American hops.
American India Pale Ale I.P.A includes yeast sourced from an American craft brewery that make this style of beer every day and allows all the flavours of the hops shine through and take over from the usual malt flavours found in a traditional English IPA.
American India Pale Ale I.P.A pours pale gold with a fluffy white head, the aroma of this beer hits you immediately, intense pine and grapefruit character a side of tropical fruit salad.
All the ingredients are in the kit to get brewing: a bag of malt extract; brewing sugar; yeast; hop pellets & even the priming sugar to make 40 pints of great tasting beer.
Once fermentation has ended, you will need to add the sachet(s) of hops.  This is called dry hopping and allows all the amazing flavours trapped in the hops to infuse into the beer.  Don't be tempted to leave the hops in longer as the infusions process is complete in 24-48 hours.
Tip: If you want even more of those tropical fruit aromas, then add even more hops during the dry hopping stage.
Look:
Pours pale gold, fluffy white head.
Aroma:
Wonderful aroma of tropical and citrus fruits, a fantastic combination of fresh mango and grapefruit.
Taste:
Great balance between malt and hops, very fruity with great overtones of pine needles, with slight herbal character with a full and lingering dry bitter flavour.
You will also need basic brewing equipment such as: a bucket; siphon; steriliser; thermometer & hydrometer to brew this ingredient kit.