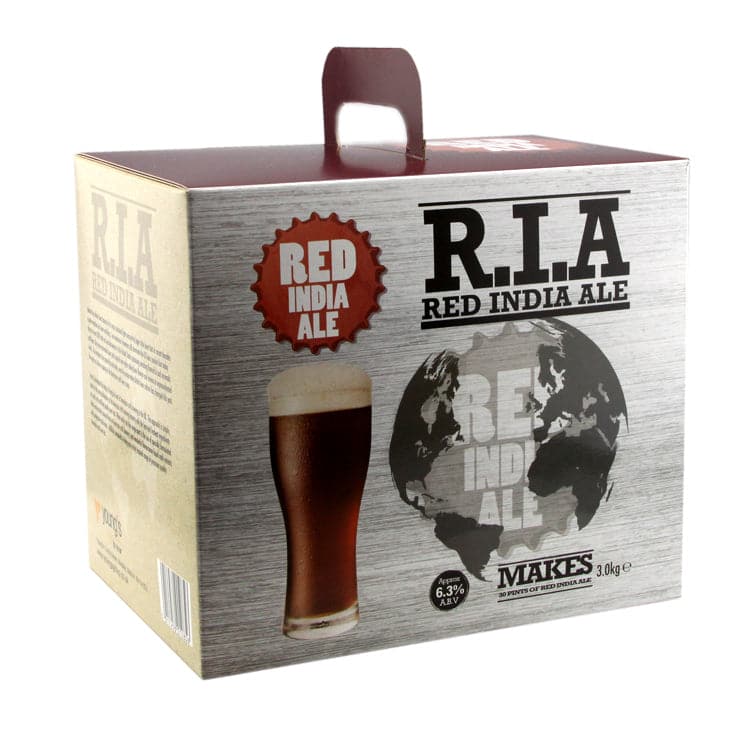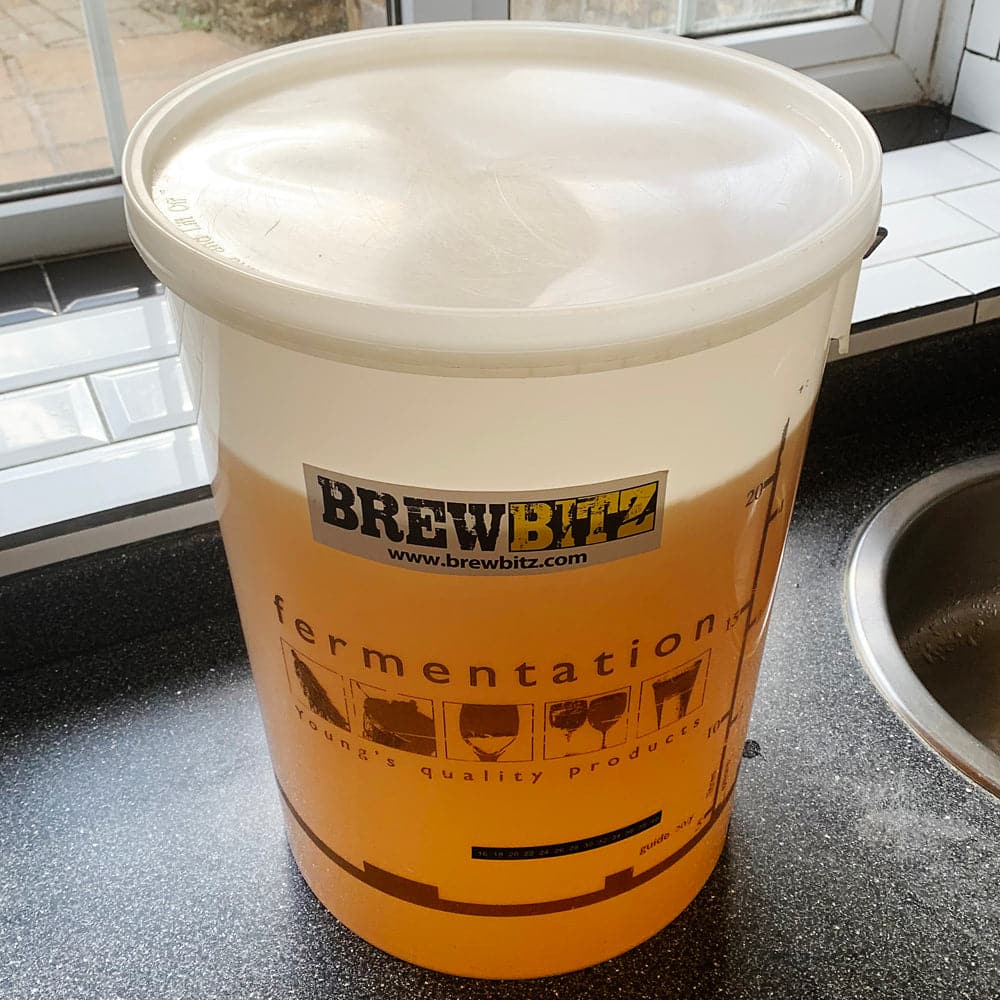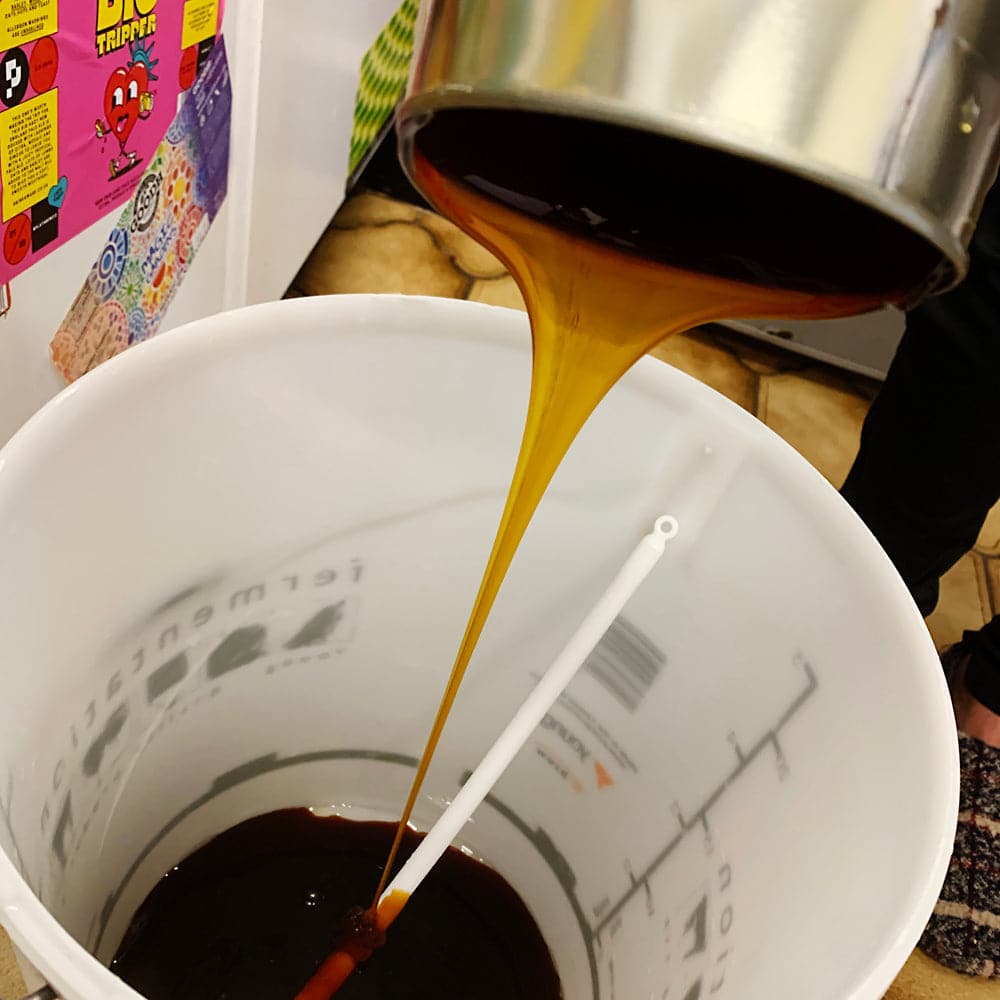 American Ales - Red India Ale R.I.A - 30 Pint Beer Kit
Add this item to your cart and then use our handy Shipping Calculator on the basket page to calculate your delivery charge.
Delivery to UK addresses starts at just £1.50 and orders over £70 are eligible for free UK delivery*
Red India Ale R.I.A is an India pale ale with the addition of extra grains to produce the amazing red colour, but this also adds extra malty flavours, making this beer a rich base perfect for adding lots of aromatic hops. 
The Red India Ale R.I.A beer kit makes 30 pints of strong beer at around 6.3% ABV, with aromas of pine followed by tropical fruits. Smooth on the pallet, but with a alcohol kick, it all balances out to finish smooth and dry with a lasting, cleansing bitterness.
Look:
Pours a nice red brown with a white head.
Aroma:
The aroma is a fantastic combination of pine sap and tropical fruits.
Flavour:
In the mouth Red India Ale R.I.A is medium bodied with oodles of toffee and caramel maltiness that is replaced satisfactorily by the bitterness and tropical hop character. Overall a complex sweet yet dry and bitter hop Red Ale.
You will also need basic brewing equipment such as: a bucket; siphon; steriliser; thermometer & hydrometer to brew this ingredient kit.