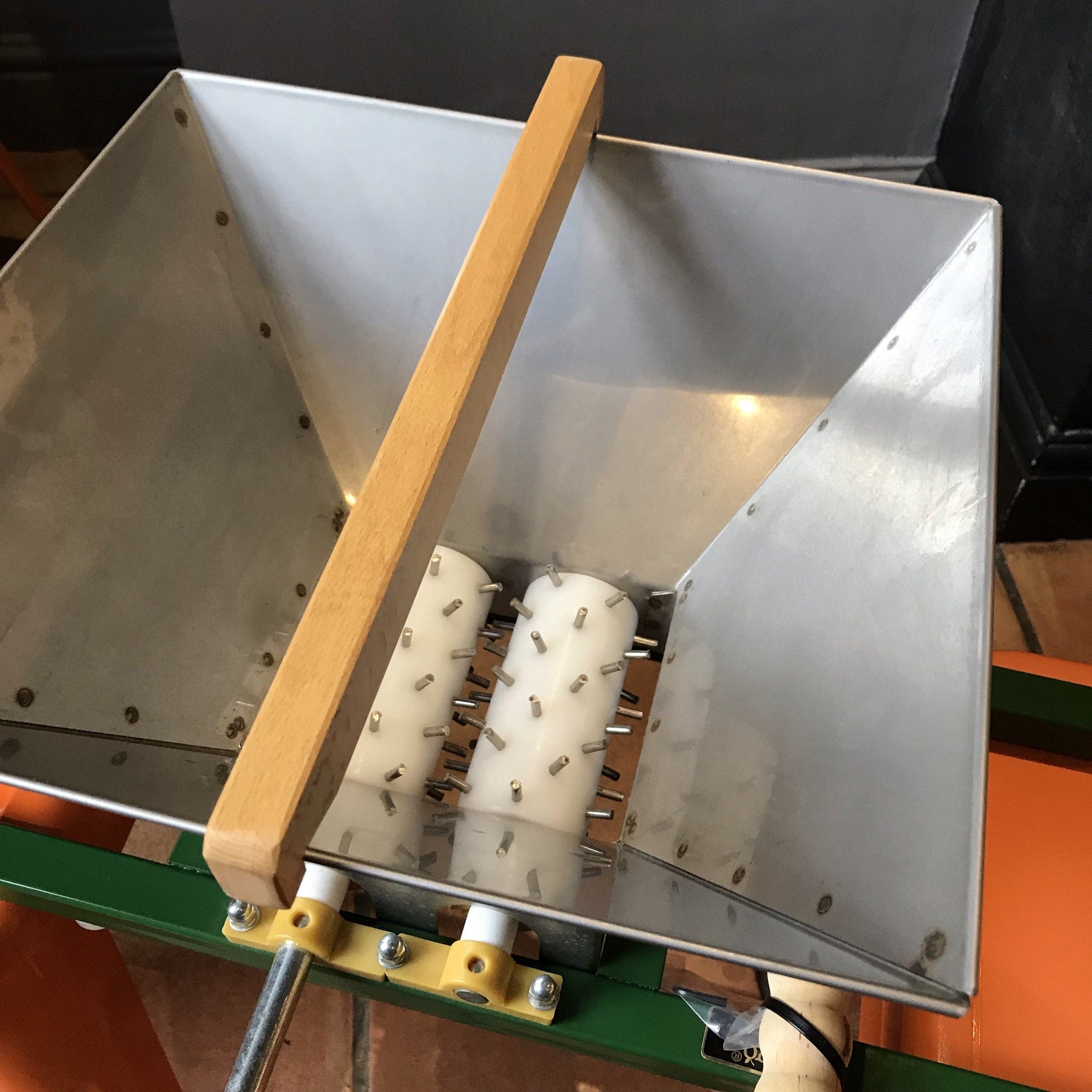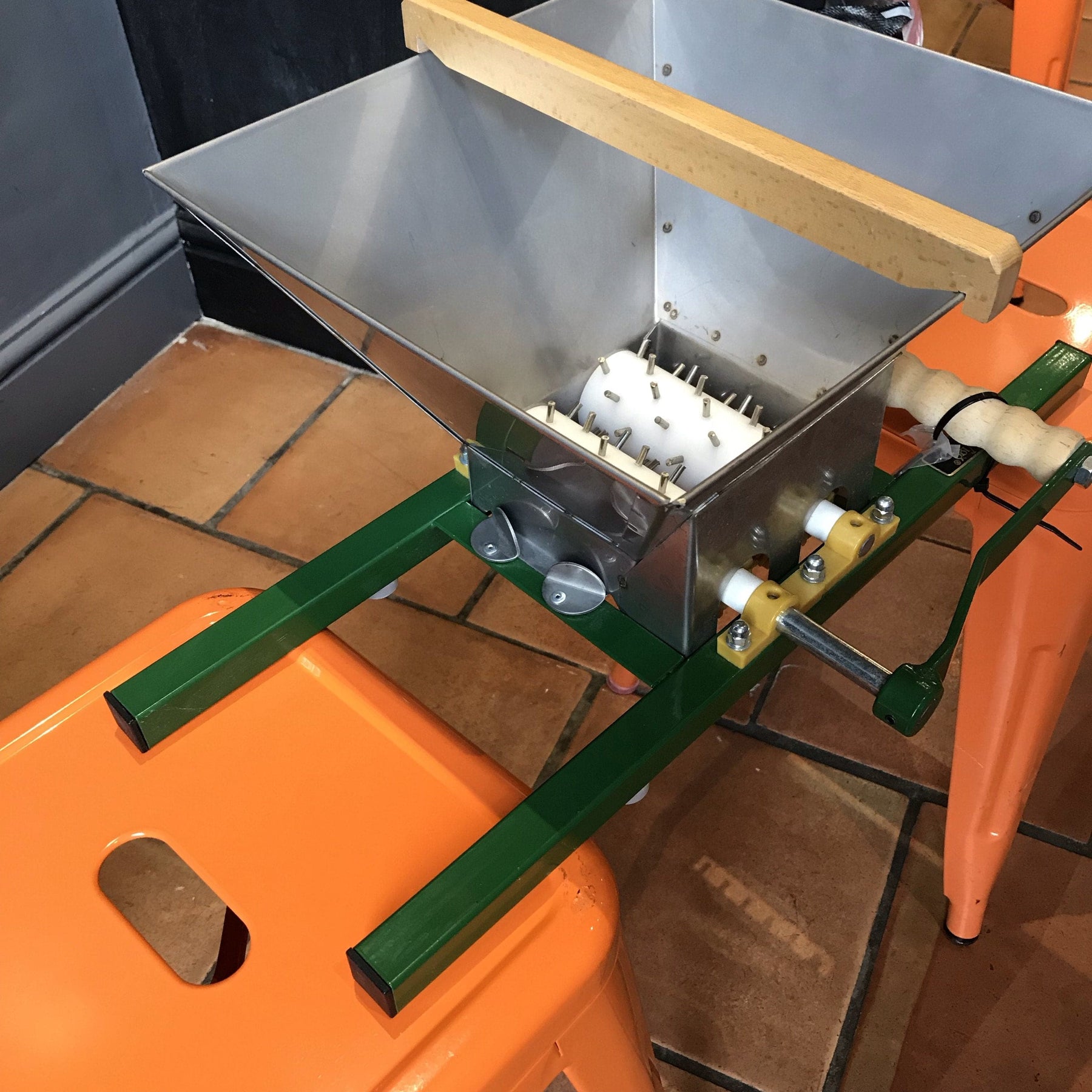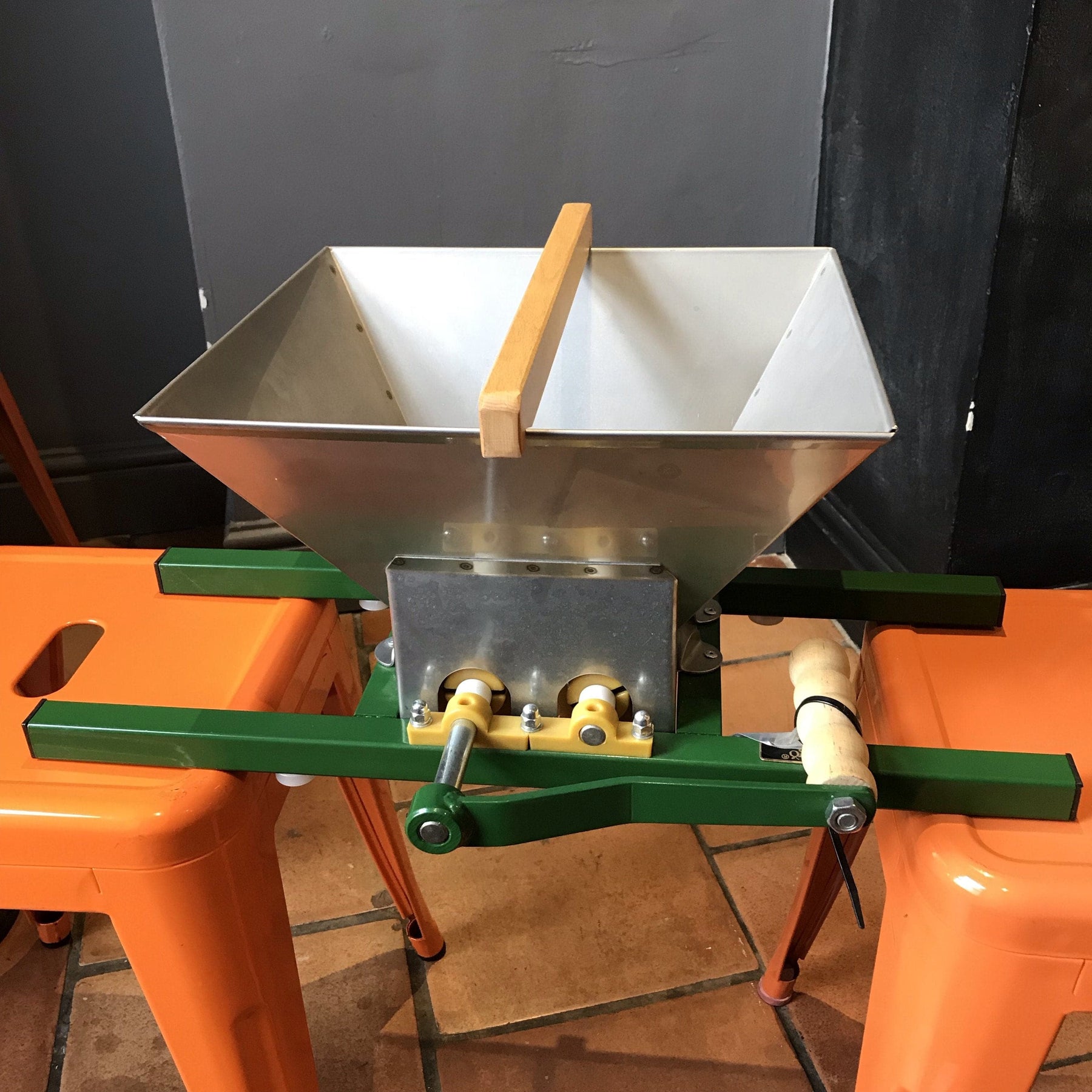 Apple Crusher / Shredder / Scratter / Pulper - Vigo
Add this item to your cart and then use our handy Shipping Calculator on the basket page to calculate your delivery charge.
Delivery to UK addresses starts at just £1.50 and orders over £70 are eligible for free UK delivery*
This pulper is made by Vigo a reputable name when it comes to pressing for juice.  Use this machine to quickly and easily pulp your apples ready for pressing to make apple juice. 
Just fill the hopper with apples and turn the handle. The rollers turn and the spikes rip and shred the apples into the perfect size for pressing. 
Use this scratter to make apple pulp that's perfect to make apple juice ready for brewing into cider. 
Do not be fooled by cheap imitations.  This scratter will keep going for years with a little tlc and a good clean.
CAUTION: This machine should be used by adults only and never put your hands in the hopper as there is the risk of serious injury. 
Please be aware that this item may be shipped directly from the manufacturer, so there may be a small delay of a few days to get to you.  We will contact you to let you know how it is being transported.