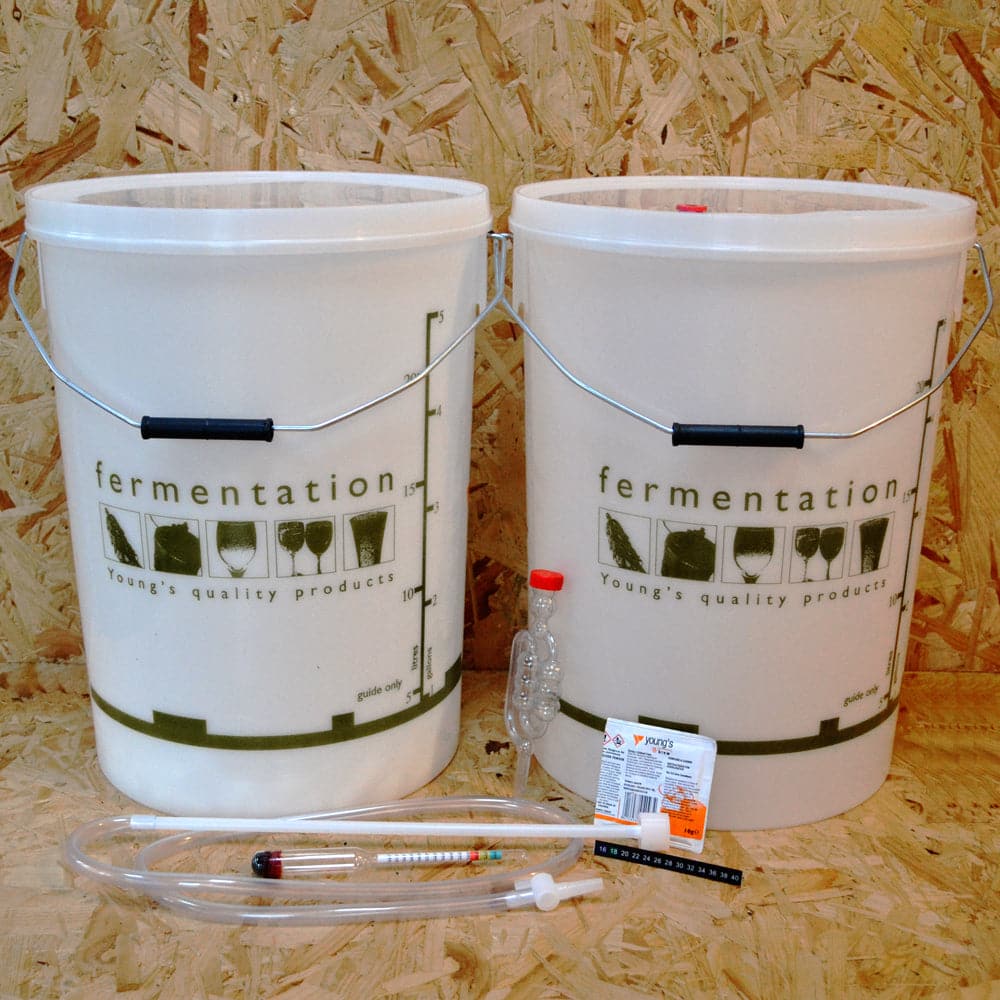 Basic 30 Bottle Wine Making Starter Package
Add this item to your cart and then use our handy Shipping Calculator on the basket page to calculate your delivery charge.
Delivery to UK addresses starts at just £1.50 and orders over £70 are eligible for free UK delivery*
This pack contains the essential equipment that you will need to start brewing 30 bottle wine kits on a budget.
All you have to do is choose which wine kit you wish to brew in the starter package.
Once it has finished fermenting you will need to bottle your wine, so start saving your bottles as this pack is designed for 30 bottle kits.
Included in the pack is: - 
1 x 25 Litre Fermenting Bucket & Lid
1 x 25 Litre Fermenting Bucket & Lid with Airlock
Simple Siphon
Hydrometer
Thermometer
Steriliser
This is a great kit to get started with if you are on a budget, but will be perfect for all the wine kits we have on our website.
This kit can be used for many years if cared for and kept clean after use.