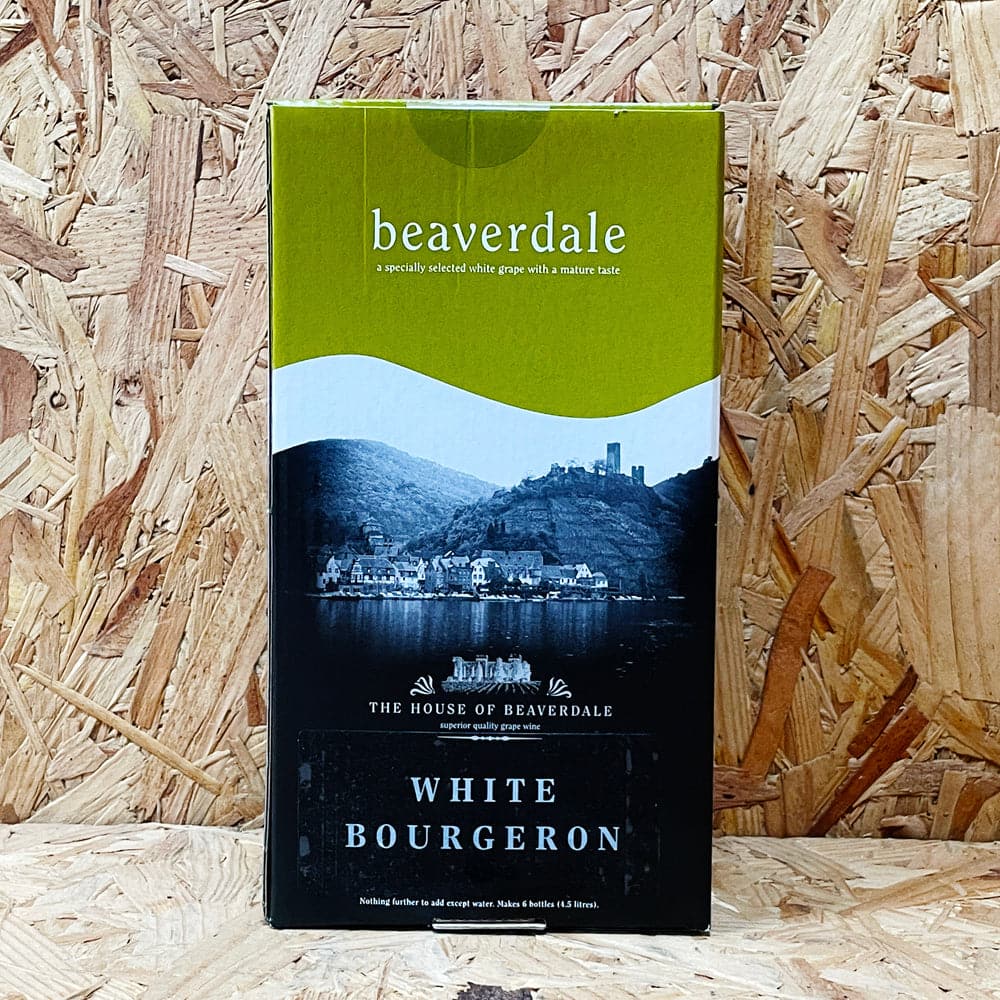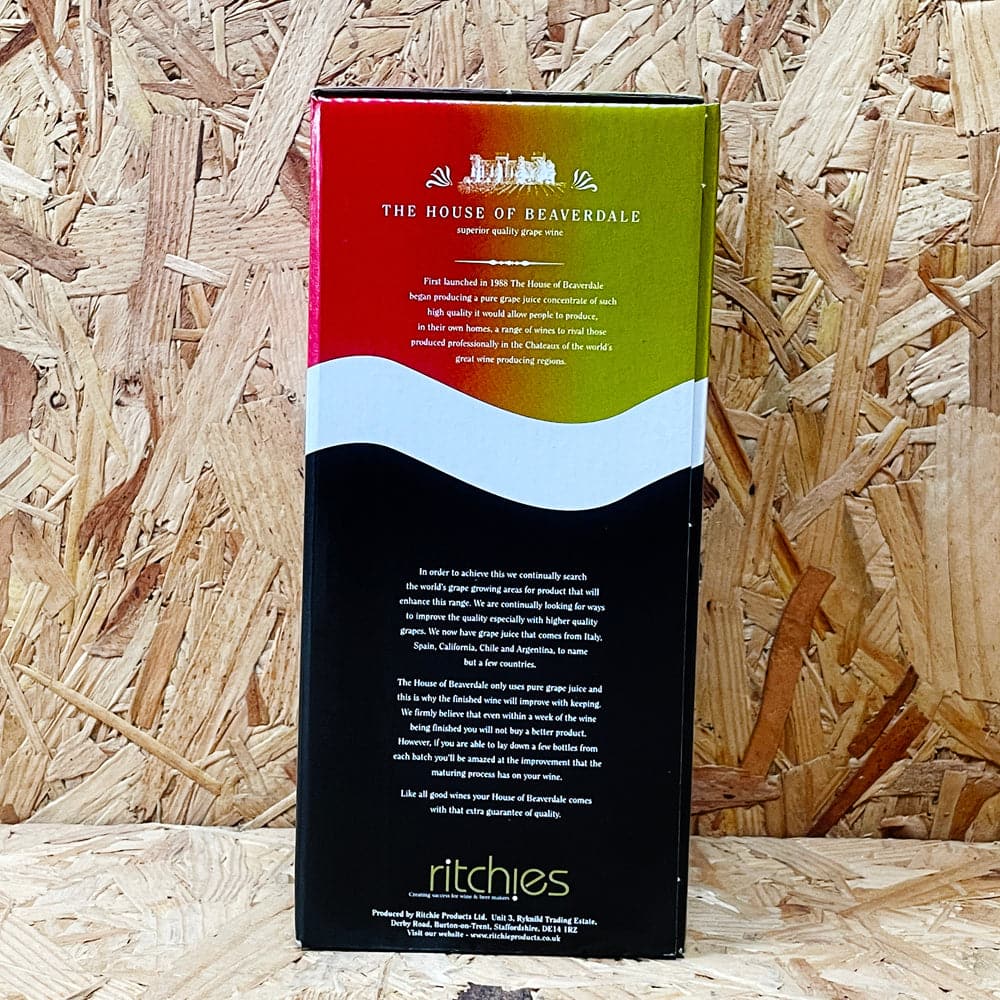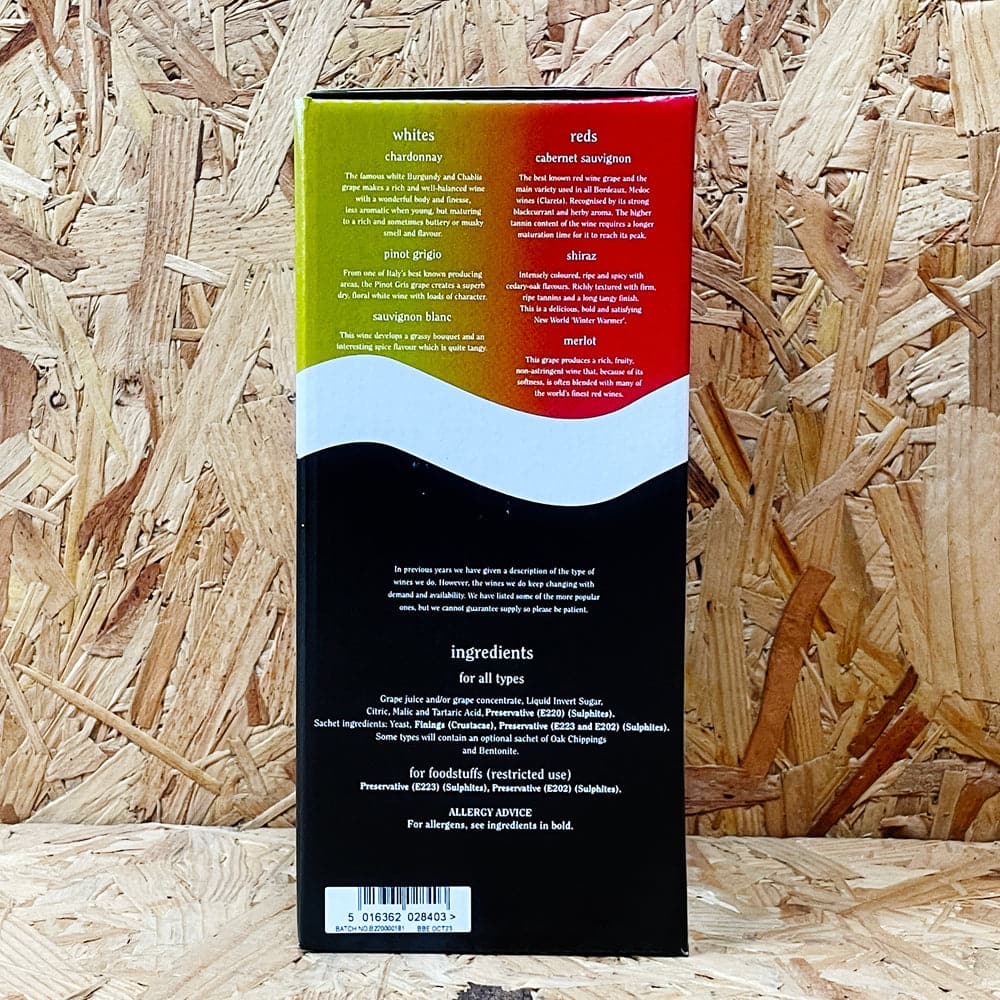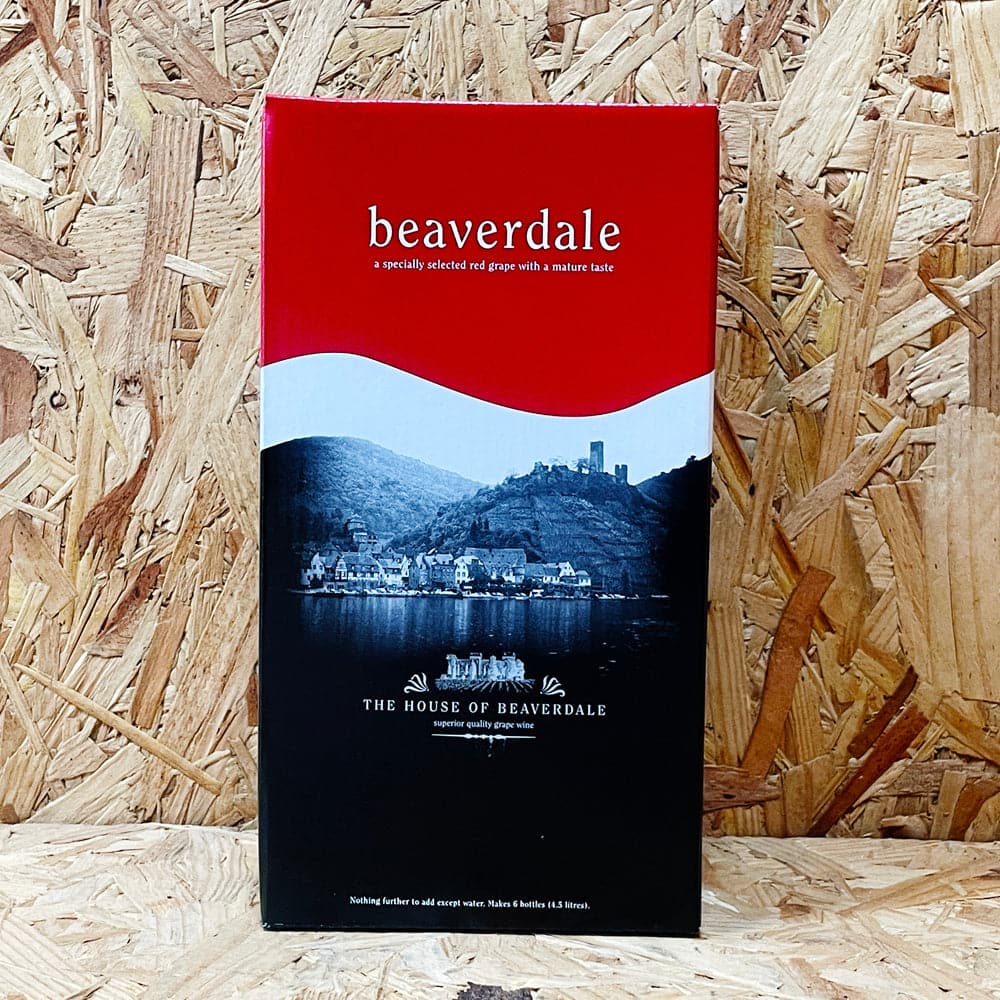 Beaverdale - White Bourgeron - 6 Bottle White Wine Kit
Add this item to your cart and then use our handy Shipping Calculator on the basket page to calculate your delivery charge.
Delivery to UK addresses starts at just £1.50 and orders over £70 are eligible for free UK delivery*
The Beaverdale White Bourgeron white wine kit makes 6 bottles of stunning, fresh white wine that works out at incredible value for money.
With a fairly dry taste it's made in the classic French white Burgundy style, so think Chablis, full bodied, with plenty of peach and apricot on the tongue.
This White Bourgeron wine kit is super easy to brew and will be ready to drink in around 3 weeks. Leave it longer though, say a few months, and you'll have a brilliant wine that wont be hanging around for long!
Beaverdale wine kits are made from high quality grape juice so you can be sure of a fantastic wine every time. If you haven't tried a Beaverdale kit yet then give it a go, you'll be pleasantly surprised!