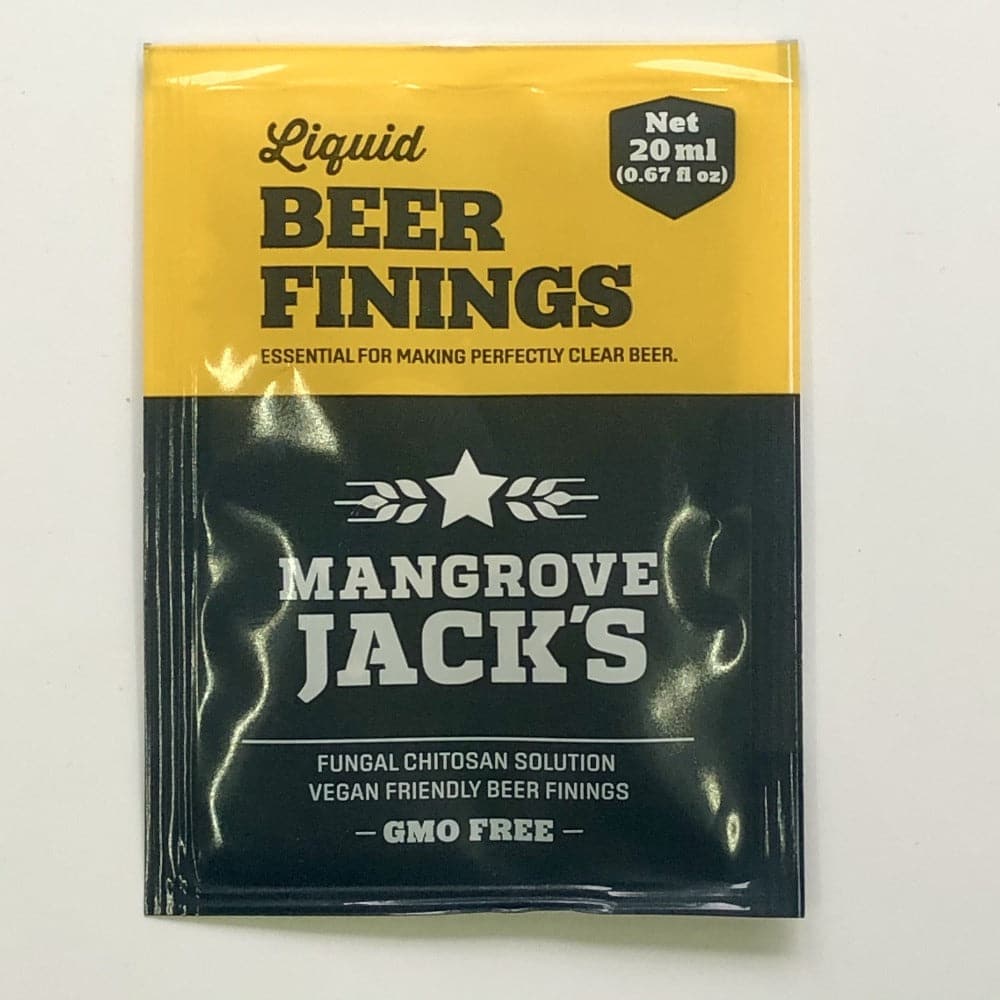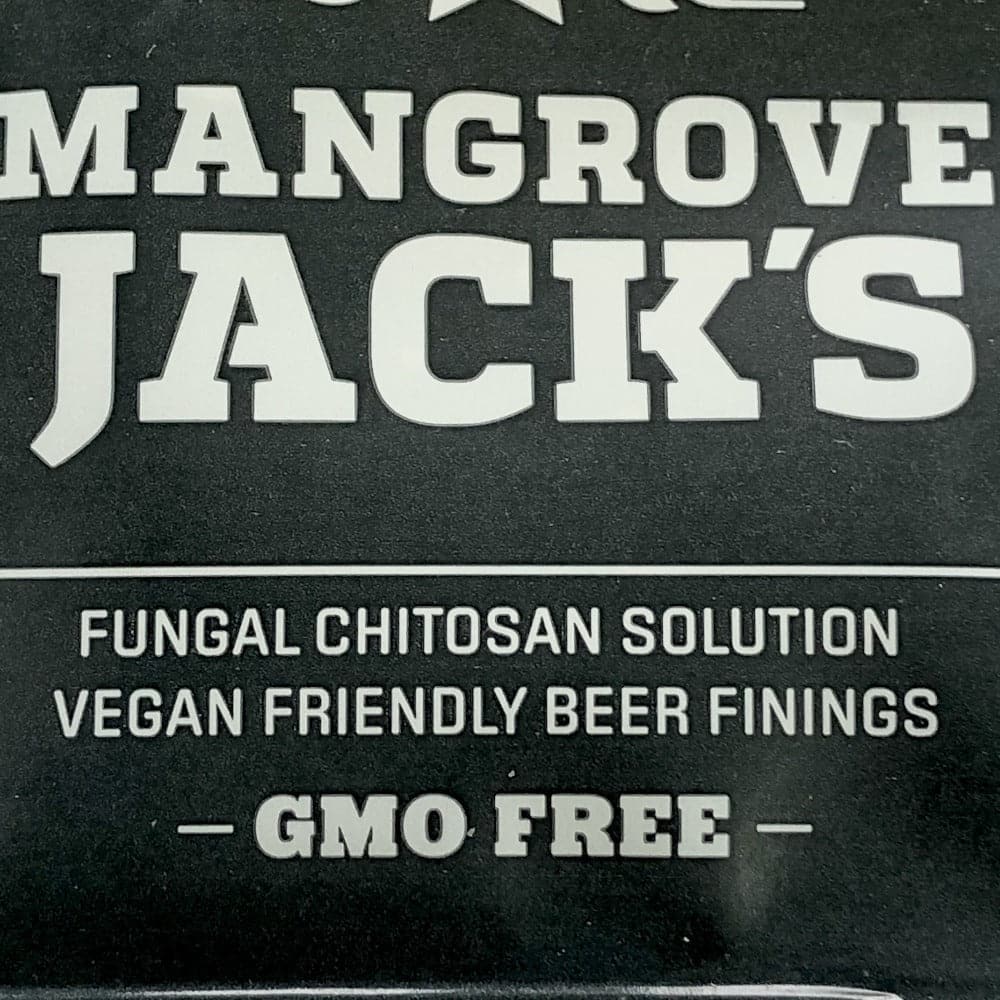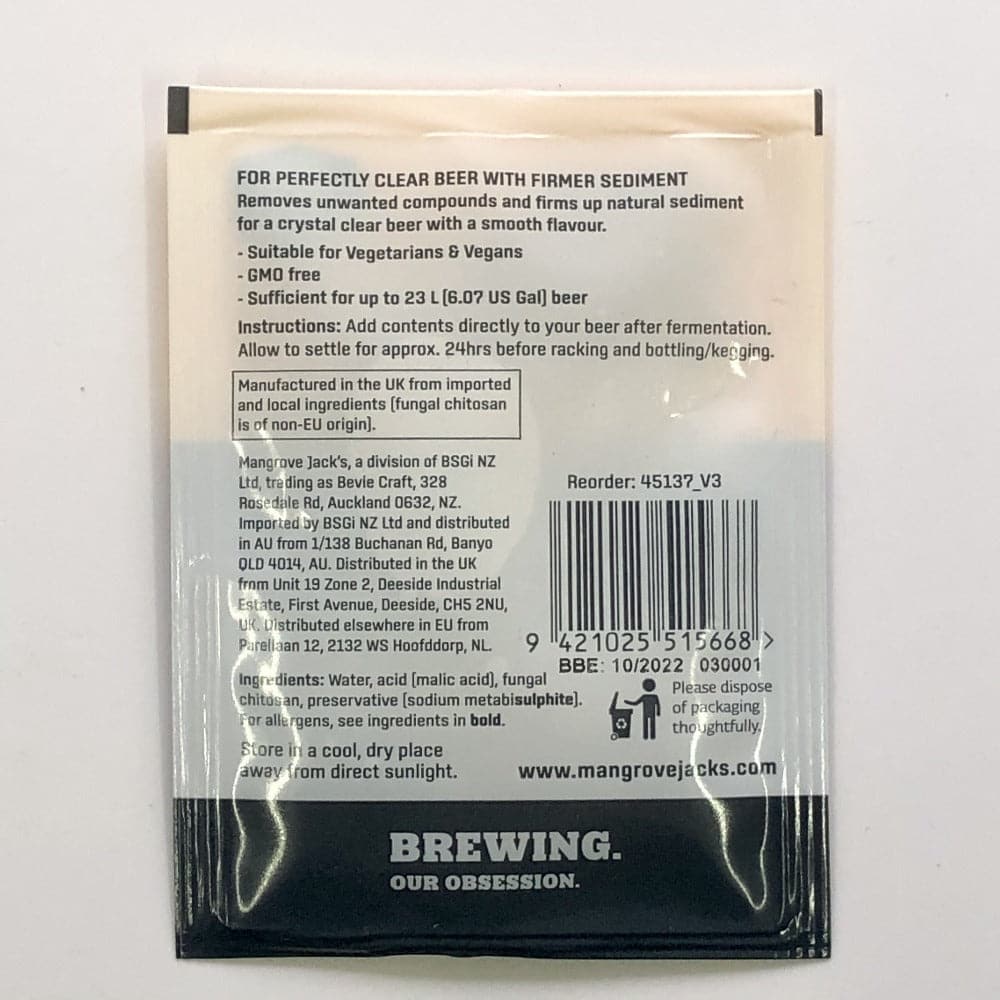 Beer Finings - Mangrove Jacks - Sachet to Treat 23L - Vegan Friendly
Add this item to your cart and then use our handy Shipping Calculator on the basket page to calculate your delivery charge.
Delivery to UK addresses starts at just £1.50 and orders over £70 are eligible for free UK delivery*
Use Mangrove Jacks Beer Finings for a perfectly clear beer with firmer sediment.
Mangrove Jacks Beer Finings helps to remove unwanted compounds and firms up natural sediment for make a crystal clear beer with a smoother flavour.
Suitable for Vegans
This sachet will treat up to 23 litres of beer. 
Simply stir Mangrove Jacks Beer Finings into your beer once the fermentation is complete.  Leave to settle for 24 hours before racking, kegging or bottling.
This item is made from Fungus.