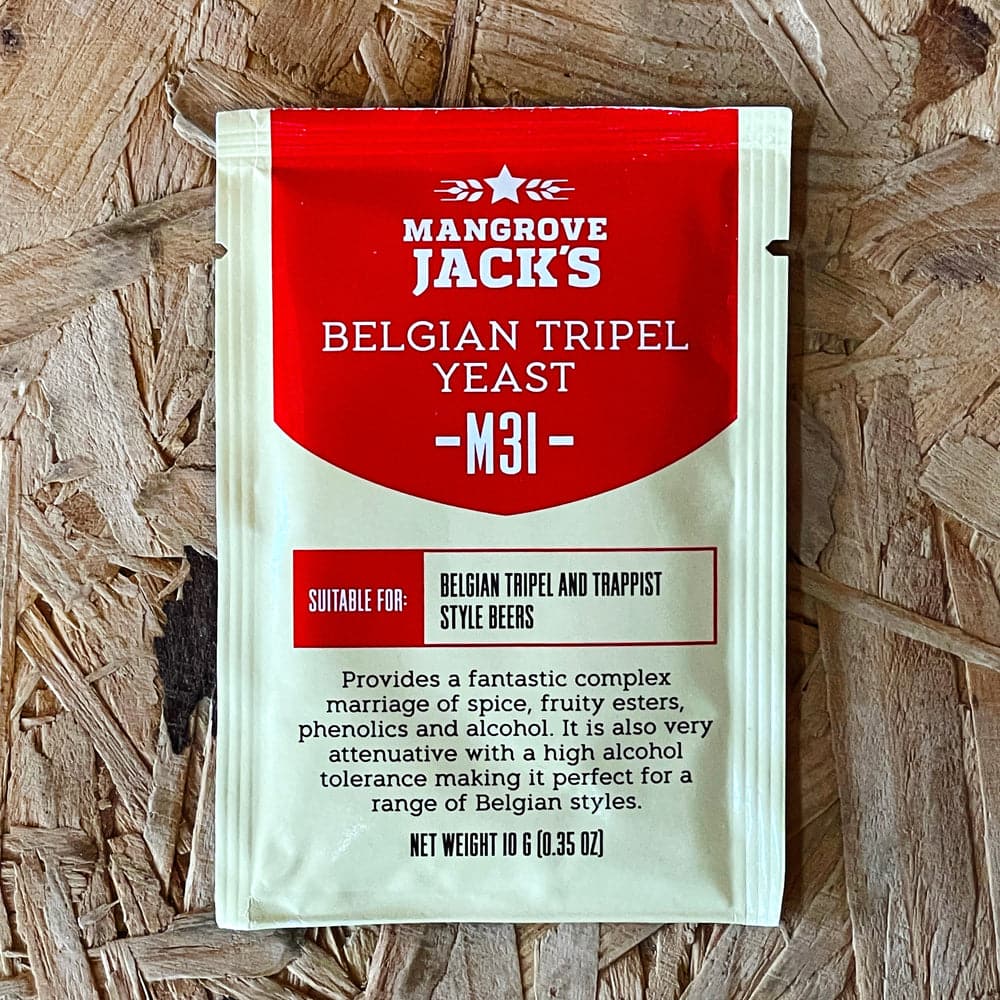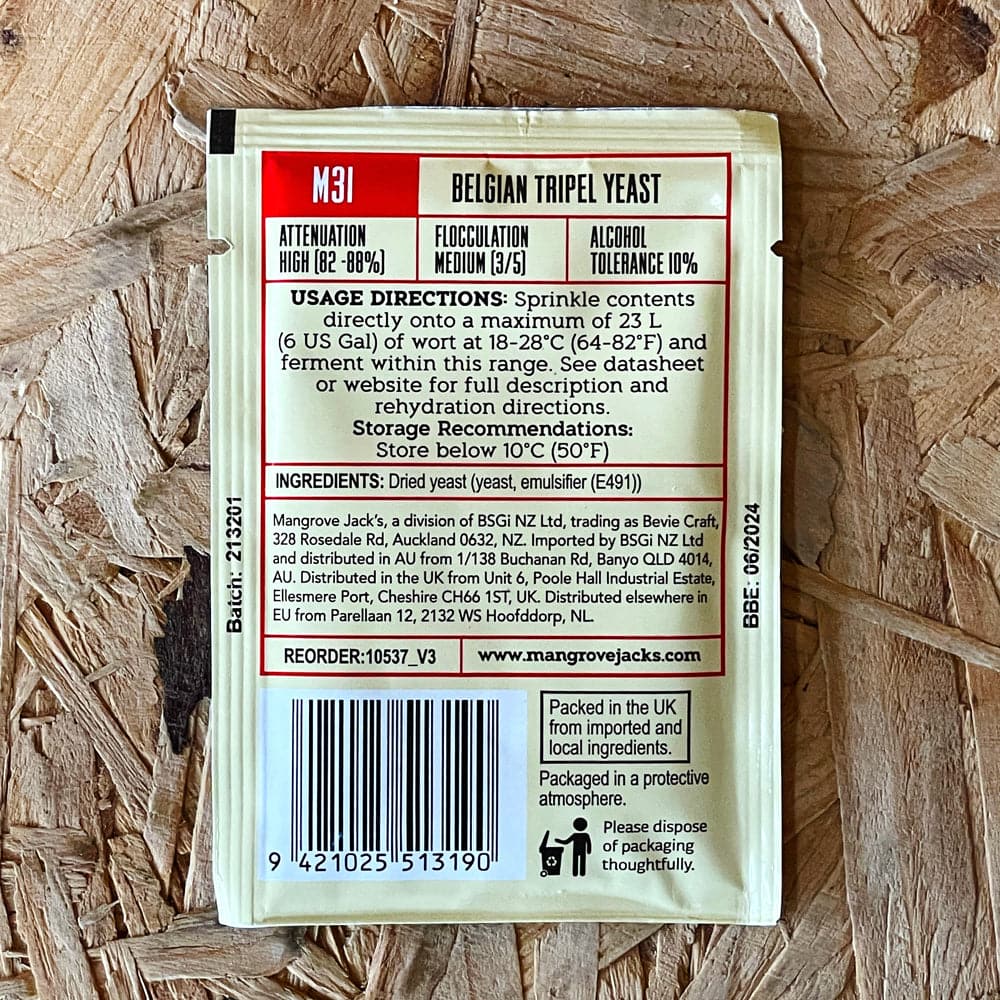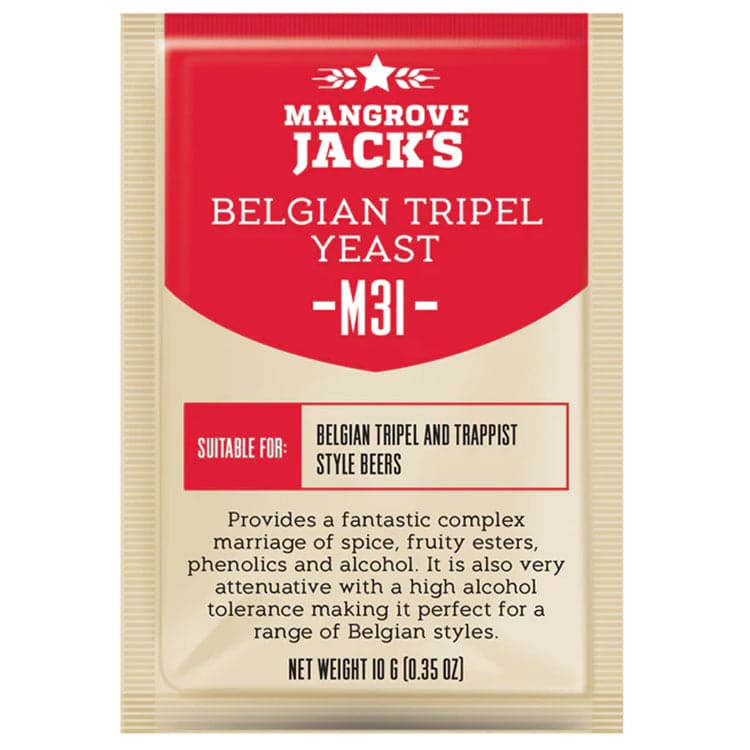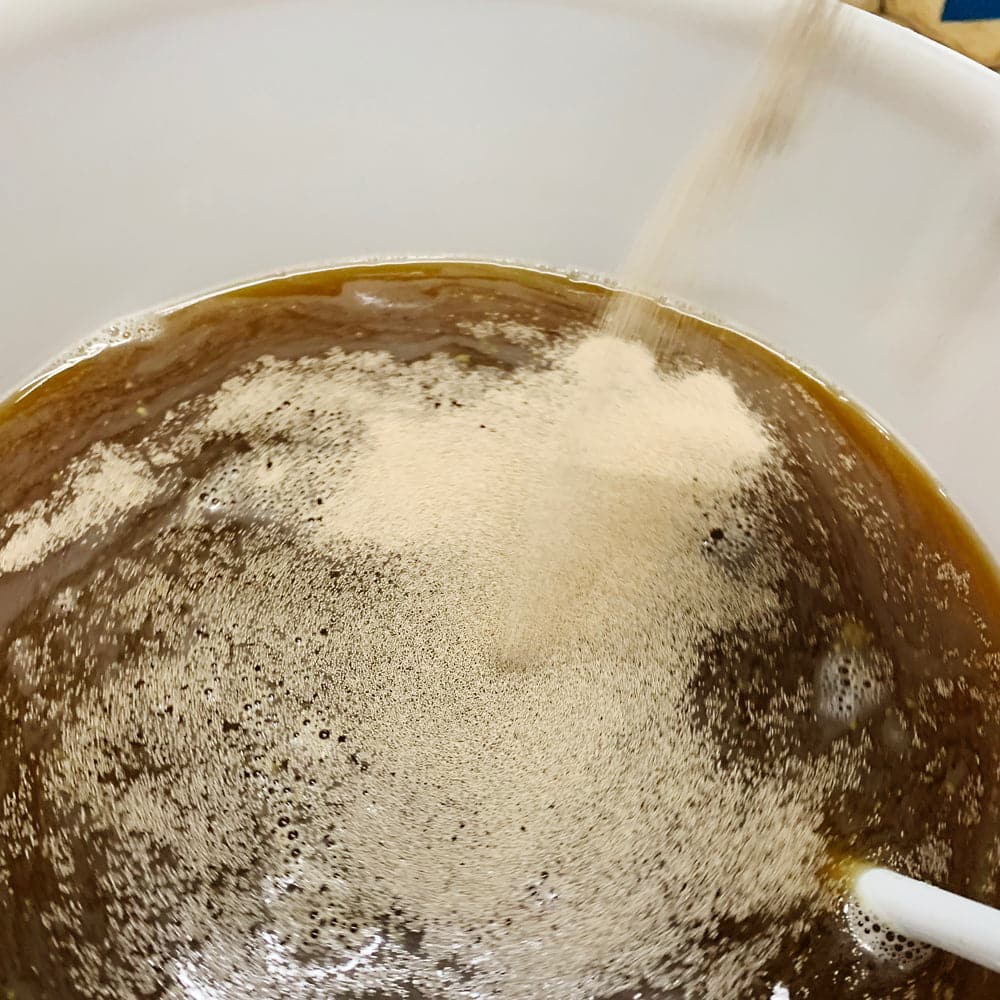 Belgian Tripel Beer Yeast - Mangrove Jacks - M31 - 10g
Add this item to your cart and then use our handy Shipping Calculator on the basket page to calculate your delivery charge.
Delivery to UK addresses starts at just £1.50 and orders over £70 are eligible for free UK delivery*
This M31 Belgian Tripel beer Yeast provides a fantastic complex marriage of spice, fruity esters, phenolics and alcohol.  This Tripel ale yeast is also very attenuative with a high alcohol tolerance making it perfect for a range of Belgian styles.
Mangrove Jacks M31 tripel yeast is suitable for Belgian Tripel and Trappist style beers.
Attenuation: Very High (82 - 88%)
Flocculation: Medium
Usage Directions: Sprinkle directly on up to 23Litres (5 Gal) of wort. For best results, ferment at 18-28°C.
Storage Recommendations: Store in the fridge.