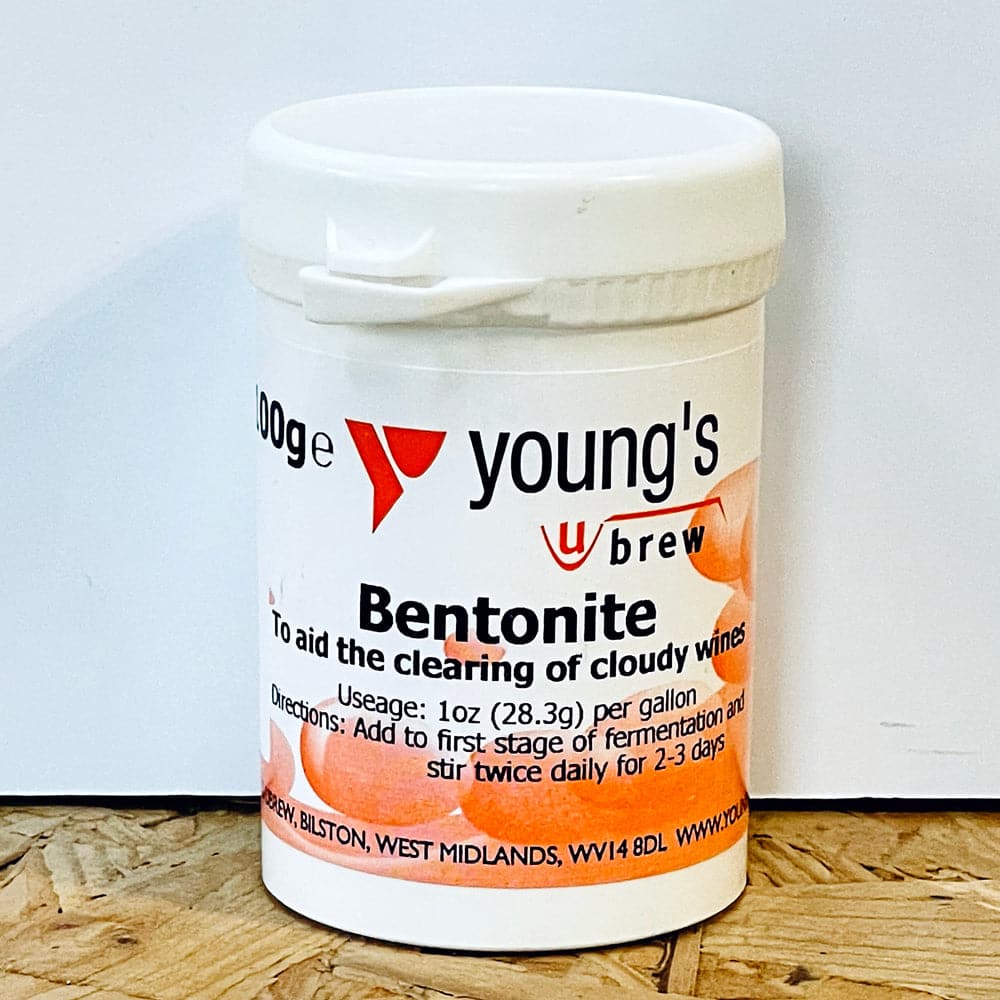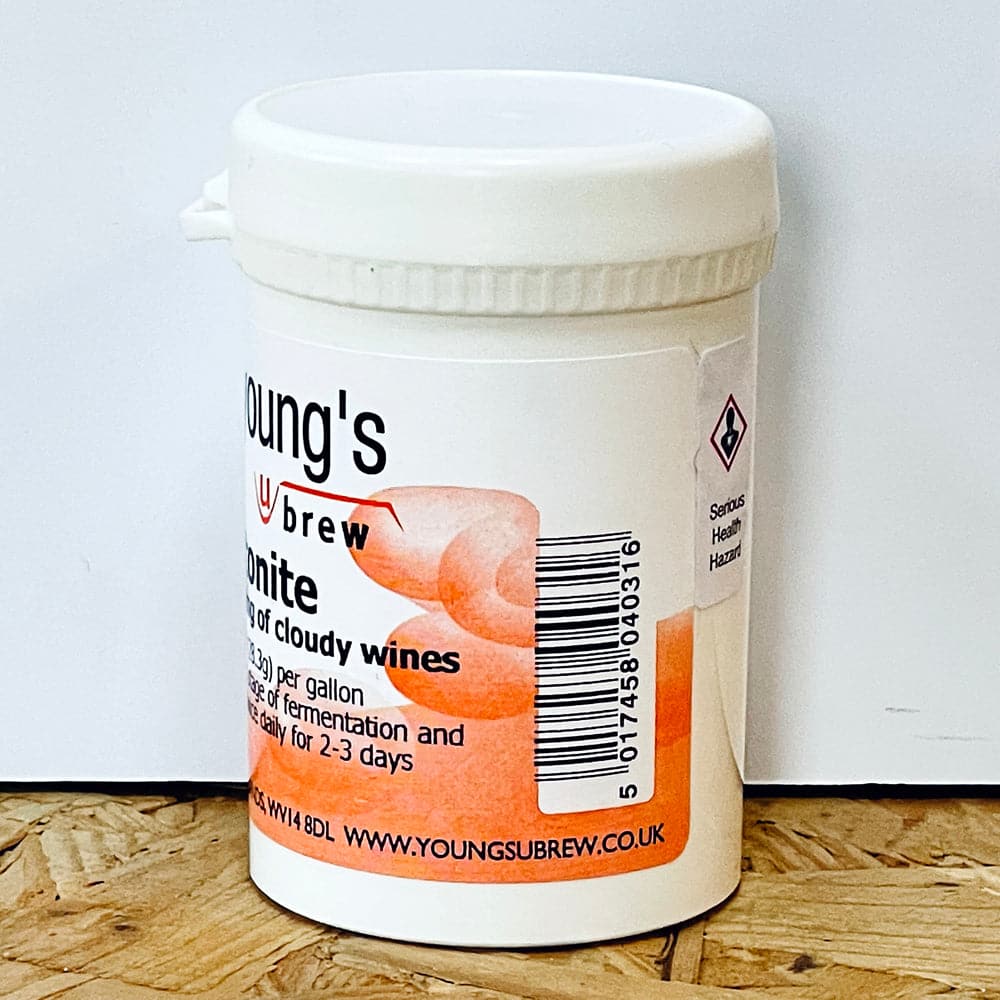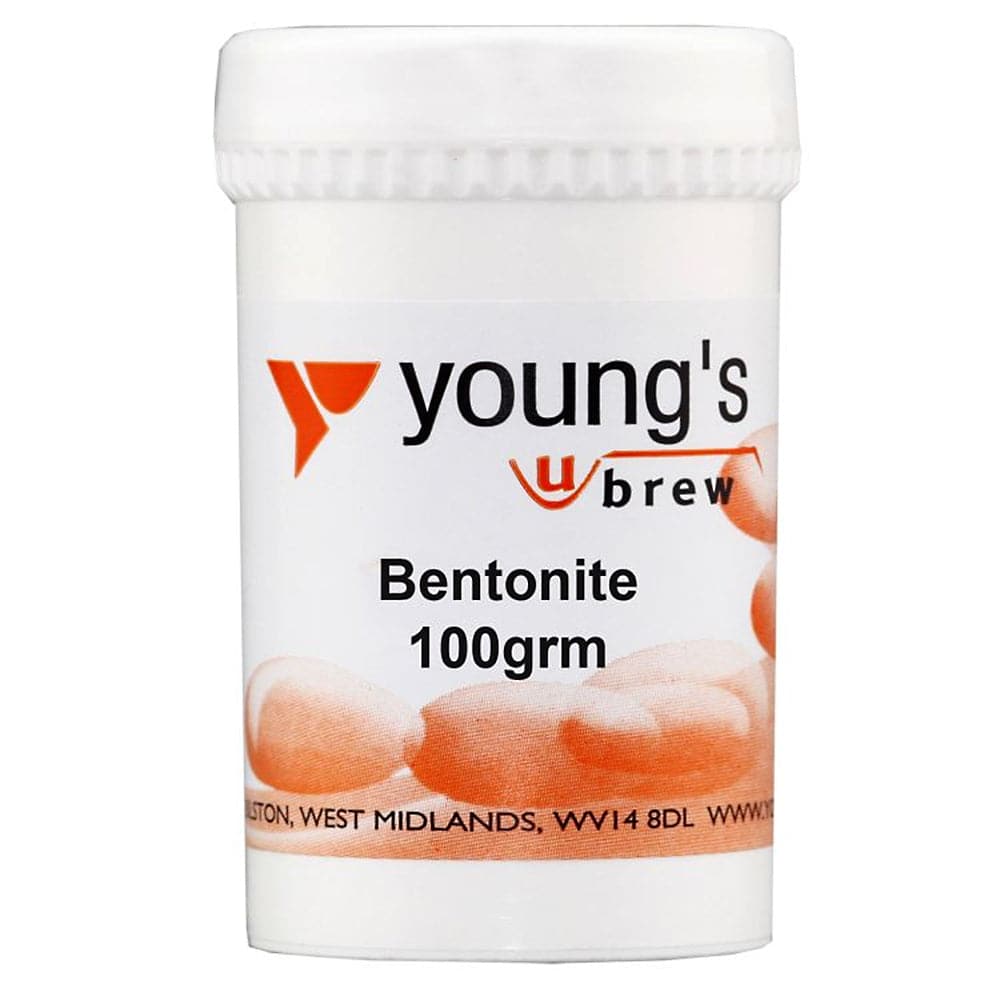 Bentonite Clay E558 - Pectin Protein Absorber - 100g
Add this item to your cart and then use our handy Shipping Calculator on the basket page to calculate your delivery charge.
Delivery to UK addresses starts at just £1.50 and orders over £70 are eligible for free UK delivery*
Bentonite Clay (E558) has an amazing property in that it absorbs unwanted proteins when fermenting your brew. This aids the clearing process in wine and can help to prevent pectin hazes. It does not impare any taste or colour to the brew.

Add Bentonite at the beginning of your brewing process, 1 tsp to a glass of the must, and stir, leave for 15 mins. Stir again and add back to the must. Then add the mixture your yeast as per normal.

If adding Bentonite to a hazy brewed beer or wine, then mix 2 tsp with 1 cup boiling water (per gallon of liquid) and mix very well.
Leave to cool, then add this to the brew and mix. Leave to clear, then bottle or barrel as usual.