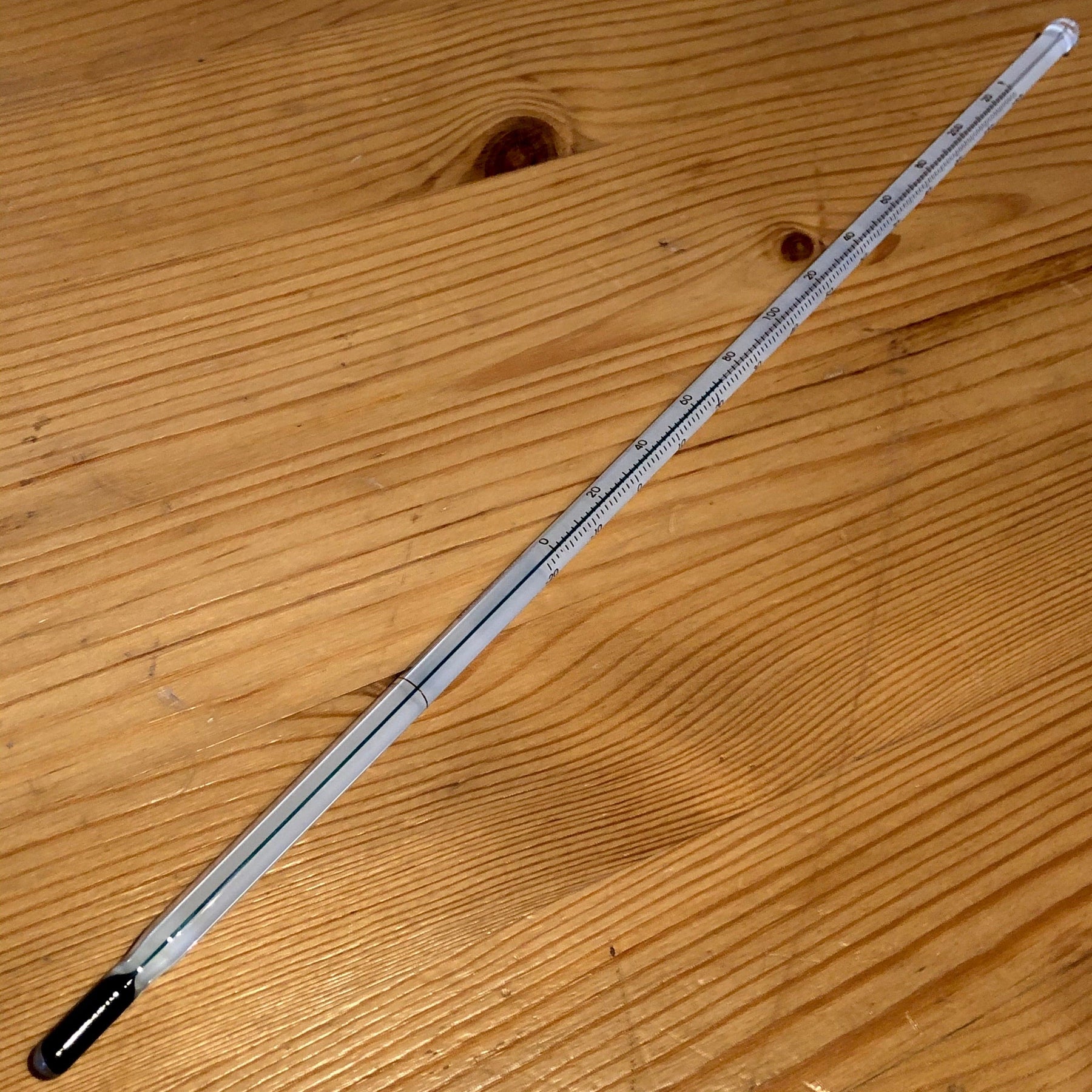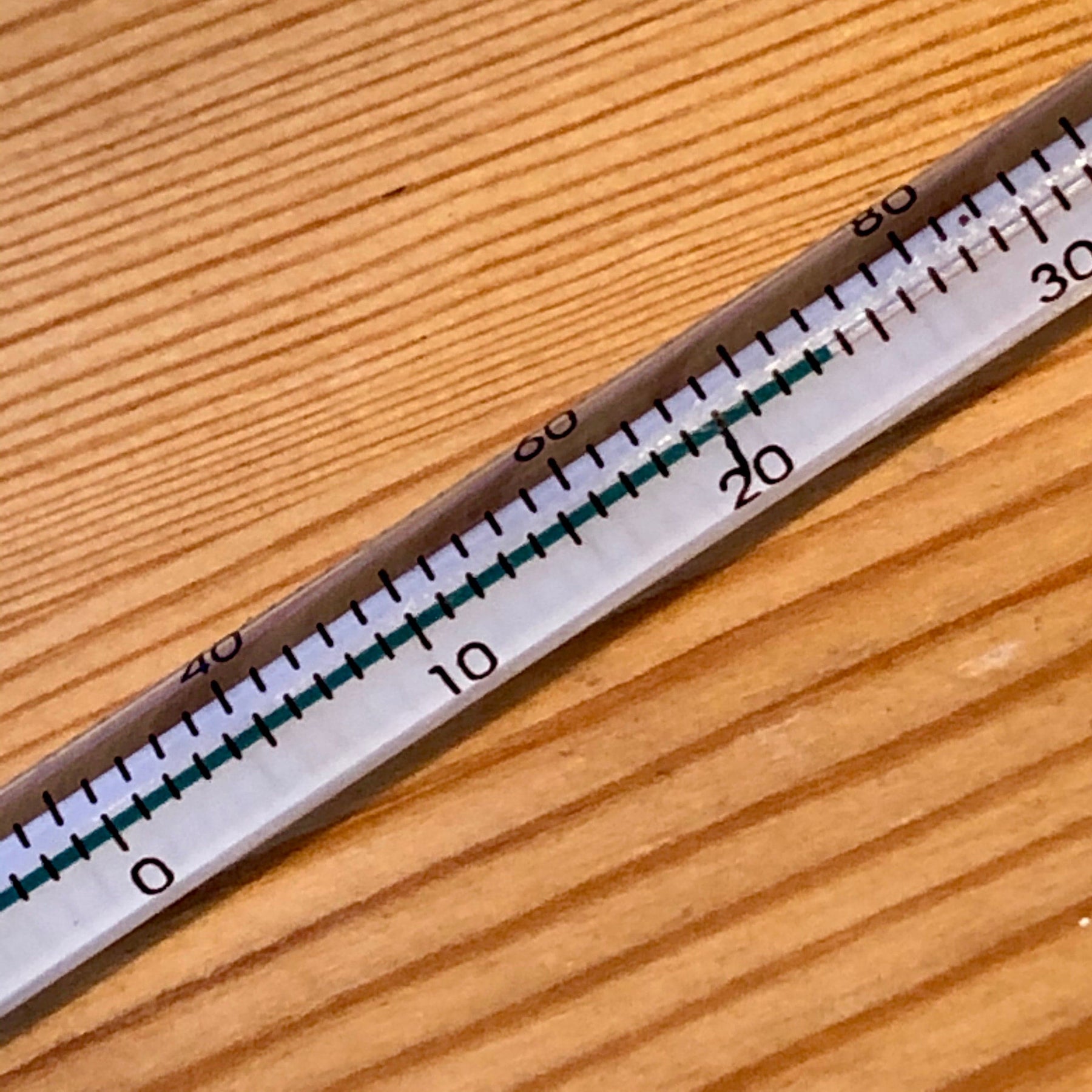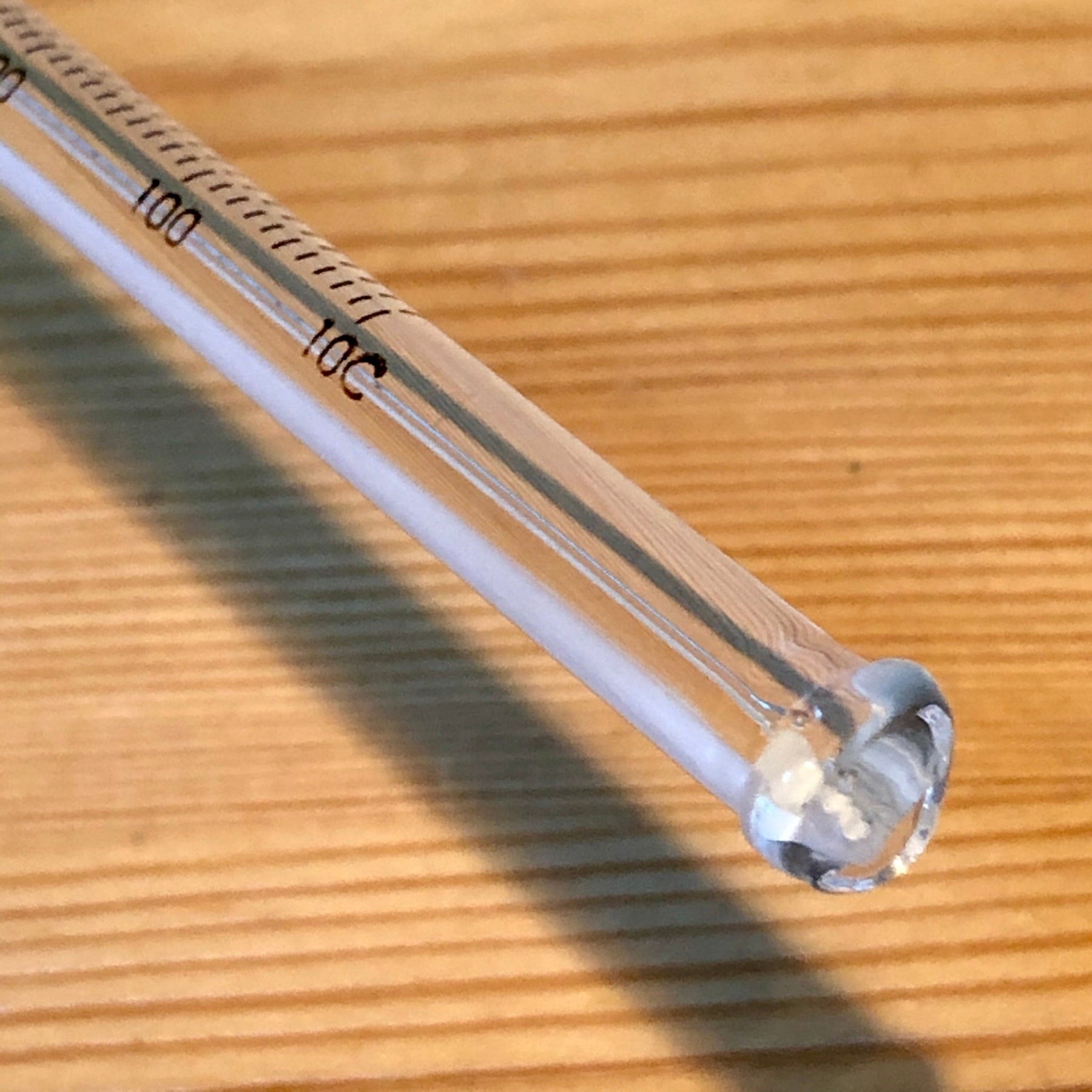 Brewing Thermometer 30cm (12 inch) - Glass - Stevenson Reeves
Add this item to your cart and then use our handy Shipping Calculator on the basket page to calculate your delivery charge.
Delivery to UK addresses starts at just £1.50 and orders over £70 are eligible for free UK delivery*
This Brewing Thermometer is made by Stevenson Reeves and is safe for food use as the indicator liquid is spirit based.
It's range is from -20°C to 110°C.  It has both Centigrade and Fahrenheit scales.
It is 30cm in length and has a triangle shape to help prevent it rolling around.
The indicator liquid is green in colour.  It has a white stripe to assist reading the temperature level.