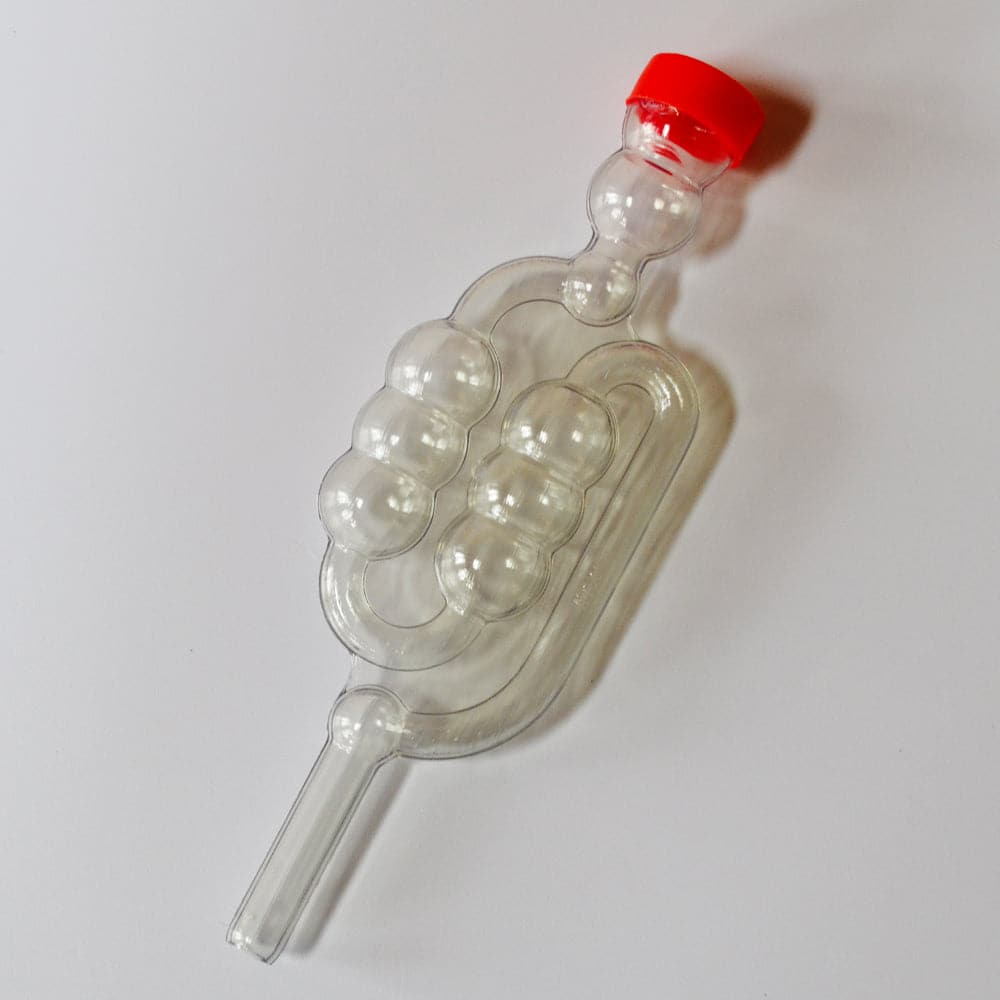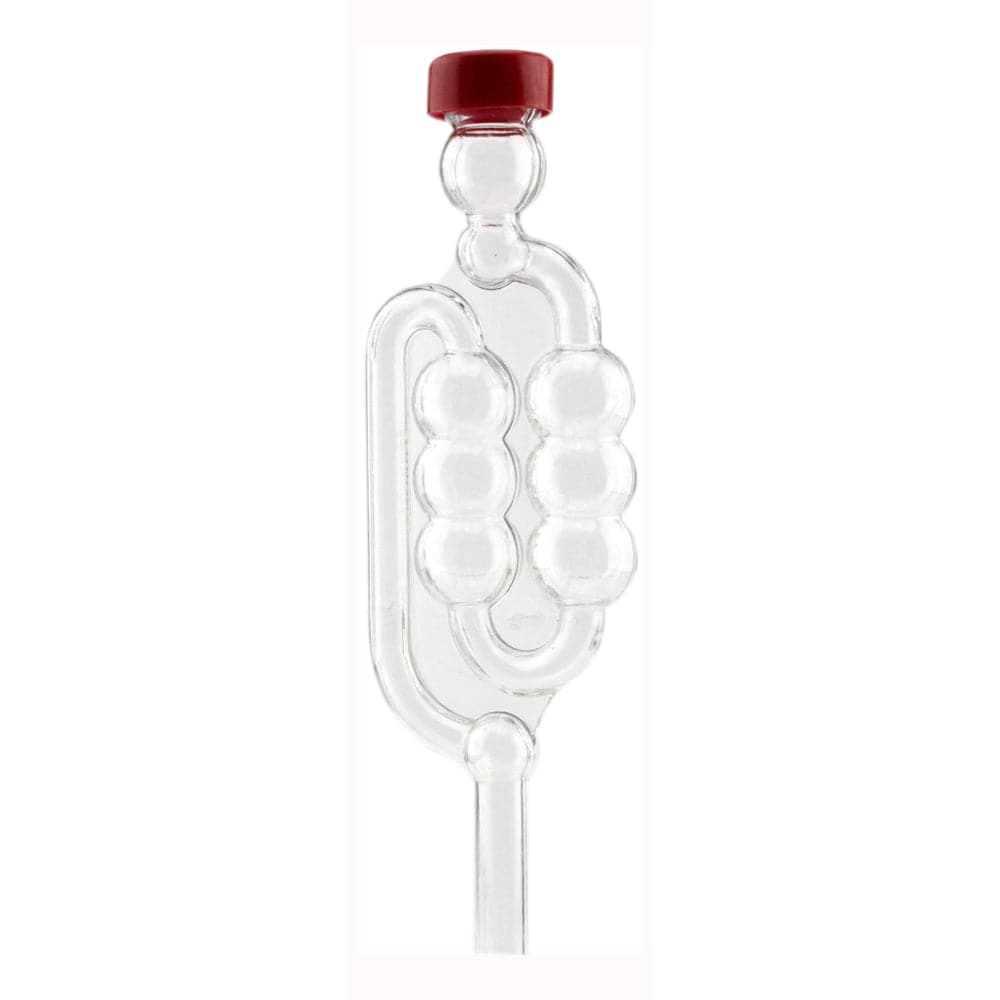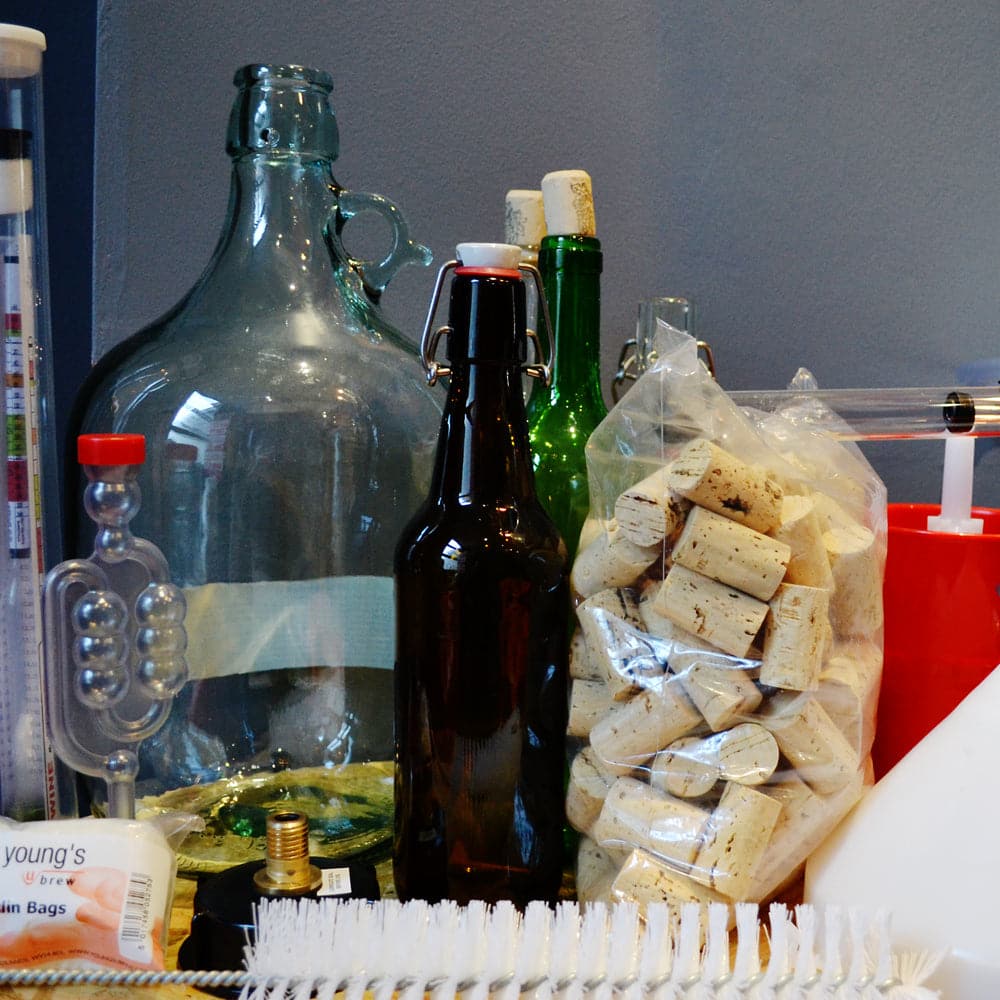 Bubbler Airlock with Red Cap - For Demi-John or Fermenting Buckets
Add this item to your cart and then use our handy Shipping Calculator on the basket page to calculate your delivery charge.
Delivery to UK addresses starts at just £1.50 and orders over £70 are eligible for free UK delivery*
We call this Airlock a bubbler (as it has bubbles and it bubbles) and is suitable for attaching to a fermentation bucket, demi-john, carboy or wide neck wine fermenter. 
It is made from food grade plastic and this bubbler airlock is perfect to allow excess carbon dioxide created by the yeast to escape whilst preventing air, oxygen and bacteria getting in and infecting your fermenting, beer, wine, cider, lager, etc.
The Bubbler Airlock allows the gas from the brew to escape without letting outside air into the vessel.
Simply push the airlock into a grommet seal or bung and then insert into your brewing bucket or demijohn.
Remove the airlocks red cap and dribble a small amount of sterilising solution, so that the first bubble is half full. 
Don't be tempted to over fill the airlock as the CO2 gas given off by the yeast may not be able to push the water out of the way and will force it's way out through another easier route - like the dent caused on a plastic bucket rim from where you tapped a spoon - and it will look like your homebrew is not fermenting.
Keep the red cap on the airlock as this will help prevent dust, flies, etc from getting in.
If you have had a vigorous fermentation and your airlock becomes filled with wine, then remove it and flush it through using cold water from the tap, then refill with steriliser and put it back into your fermenter.