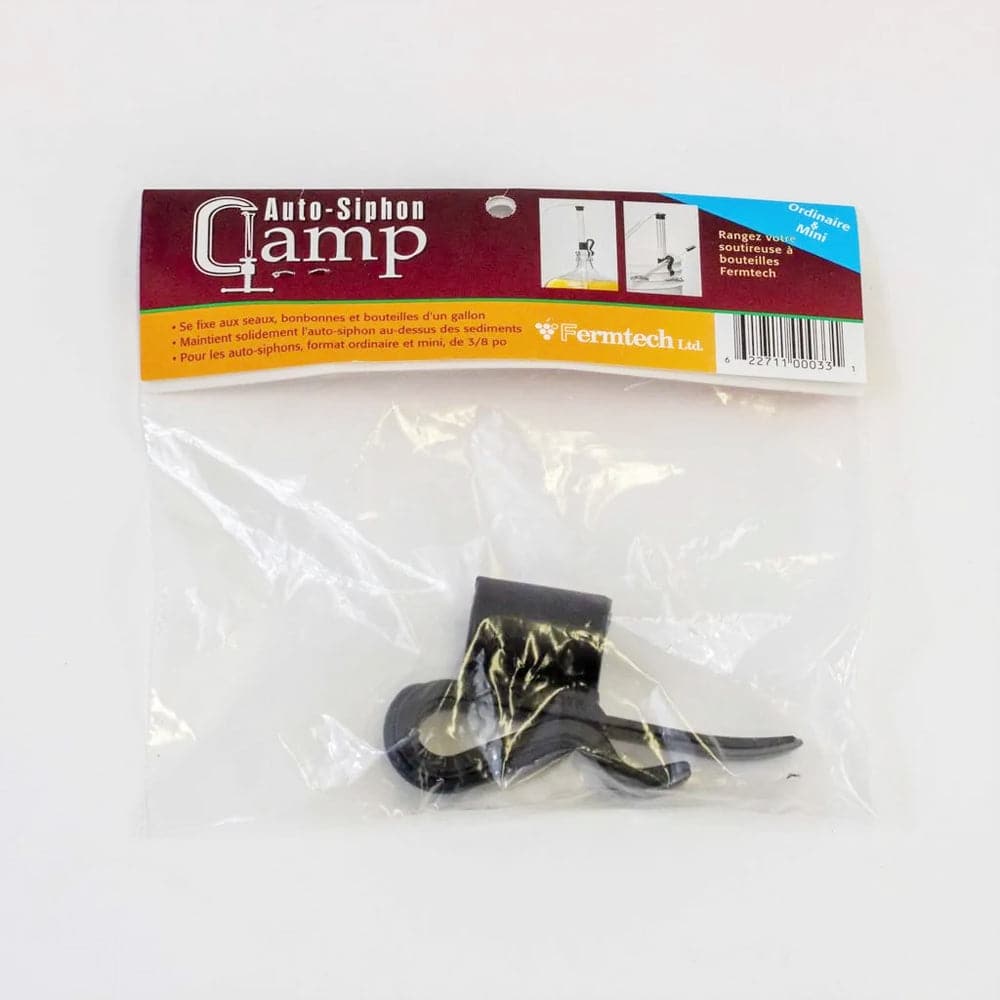 Bucket Clip for Auto Syphon Tube
Add this item to your cart and then use our handy Shipping Calculator on the basket page to calculate your delivery charge.
Delivery to UK addresses starts at just £1.50 and orders over £70 are eligible for free UK delivery*
The Bucket Clip is for holding the either the small or large Auto Siphon tube securely to the fermentation vessel. This makes it much easier to handle when syphoning your brew from one container to the other.
Normally the Auto Syphon comes with a clip, but if you have lost or broken yours, then this is a direct replacement for 3/8ths inch auto syphon rigid tube.
If you don't have anyone to help you syphon the brew then a Bucket Clip is a good, helpful bit of equipment to use.