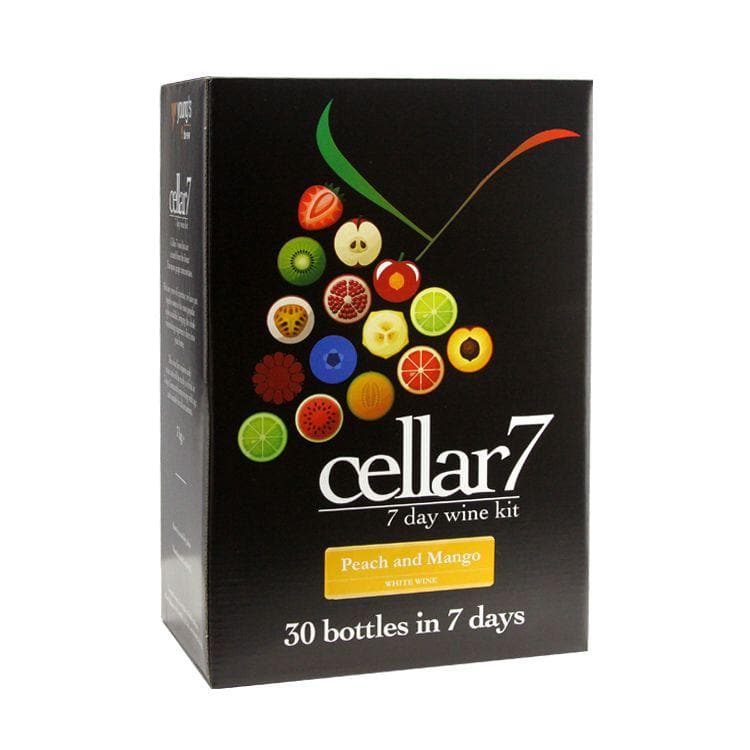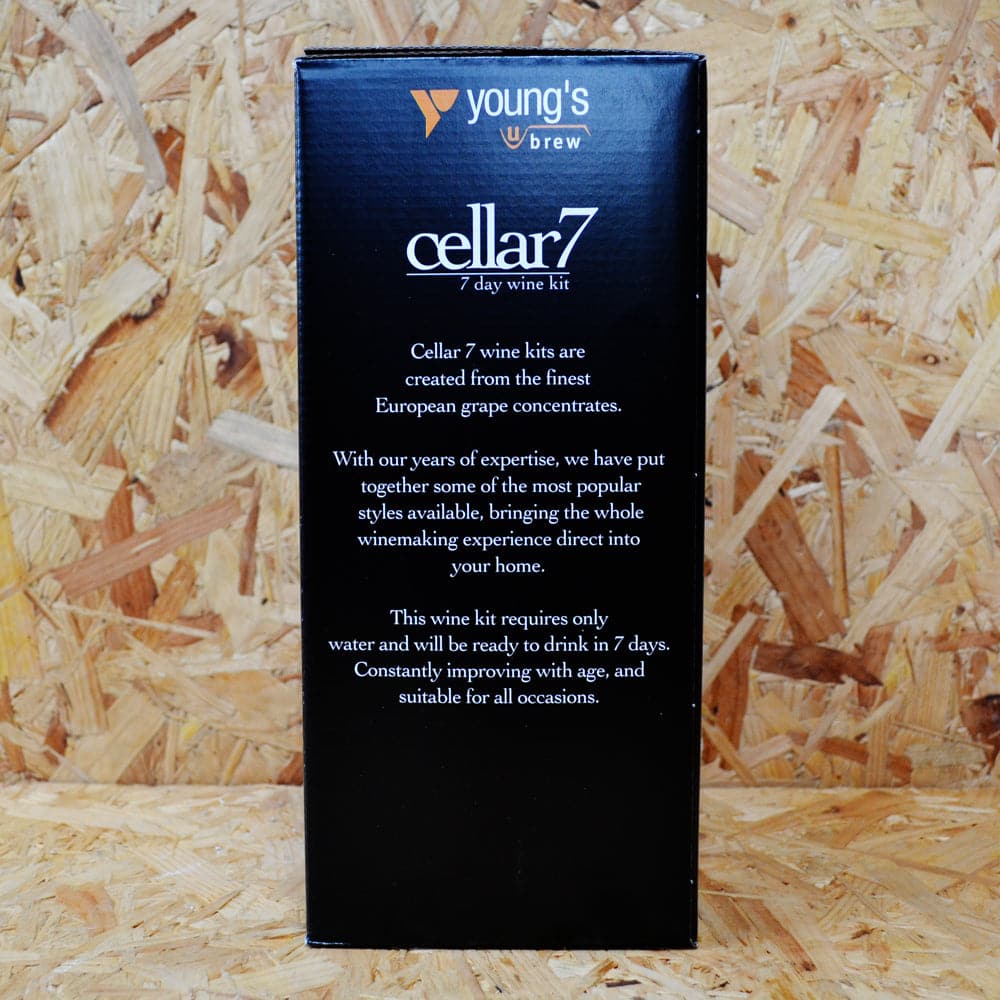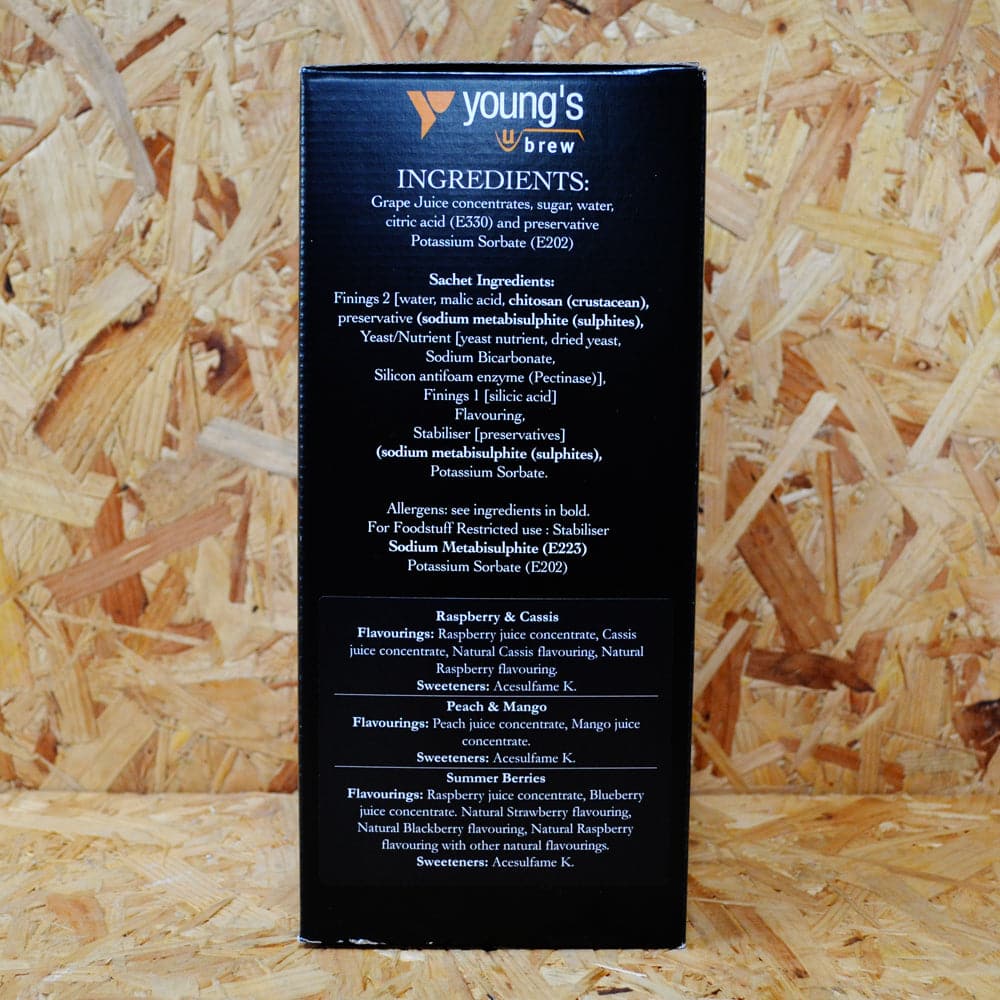 Cellar 7 - Peach & Mango - 30 Bottle Wine Kit
Add this item to your cart and then use our handy Shipping Calculator on the basket page to calculate your delivery charge.
Delivery to UK addresses starts at just £1.50 and orders over £70 are eligible for free UK delivery*
These all new Cellar 7 fruity wine kits here featuring the Cellar 7 Peach & Mango Fruit White Wine, are excellent news for those who like a nice and sweet, fruity tipple. Think Echo Falls Fruit Infusion wines and you're there!
The peach and mango wine kit makes 30 bottles of fresh, fruity-sweet wine in just 7 days. Just like all your favourite Cellar 7 wine kits these are just as easy to make and you'll be enjoying them in no time!
This rich wine is a pale golden colour and has a gorgeous silky texture. With the addition of peach and mango flavours you get a burst of character that's just perfect! This is a refreshing, sweet white wine that's best enjoyed chilled.
Give it a go!