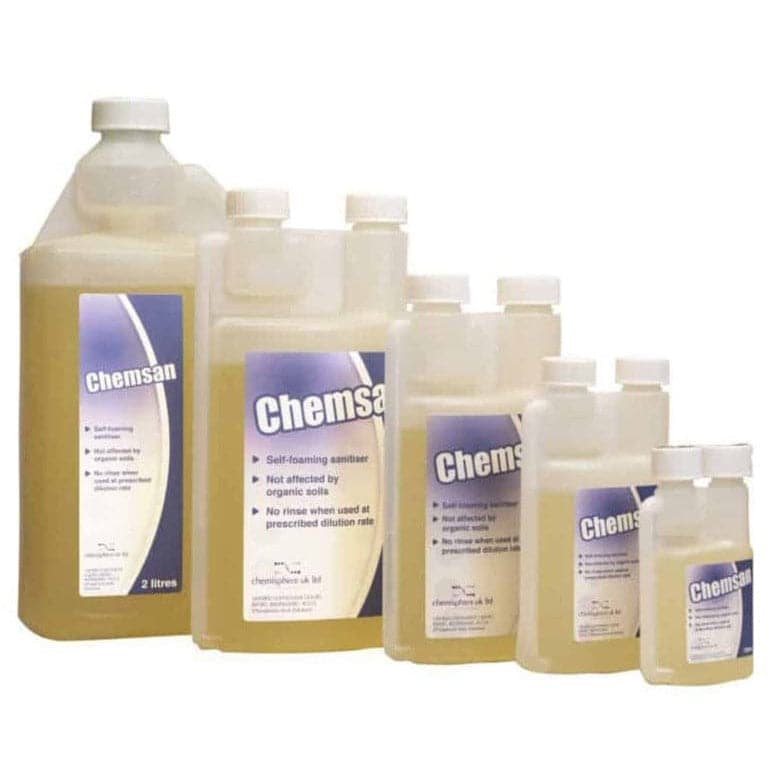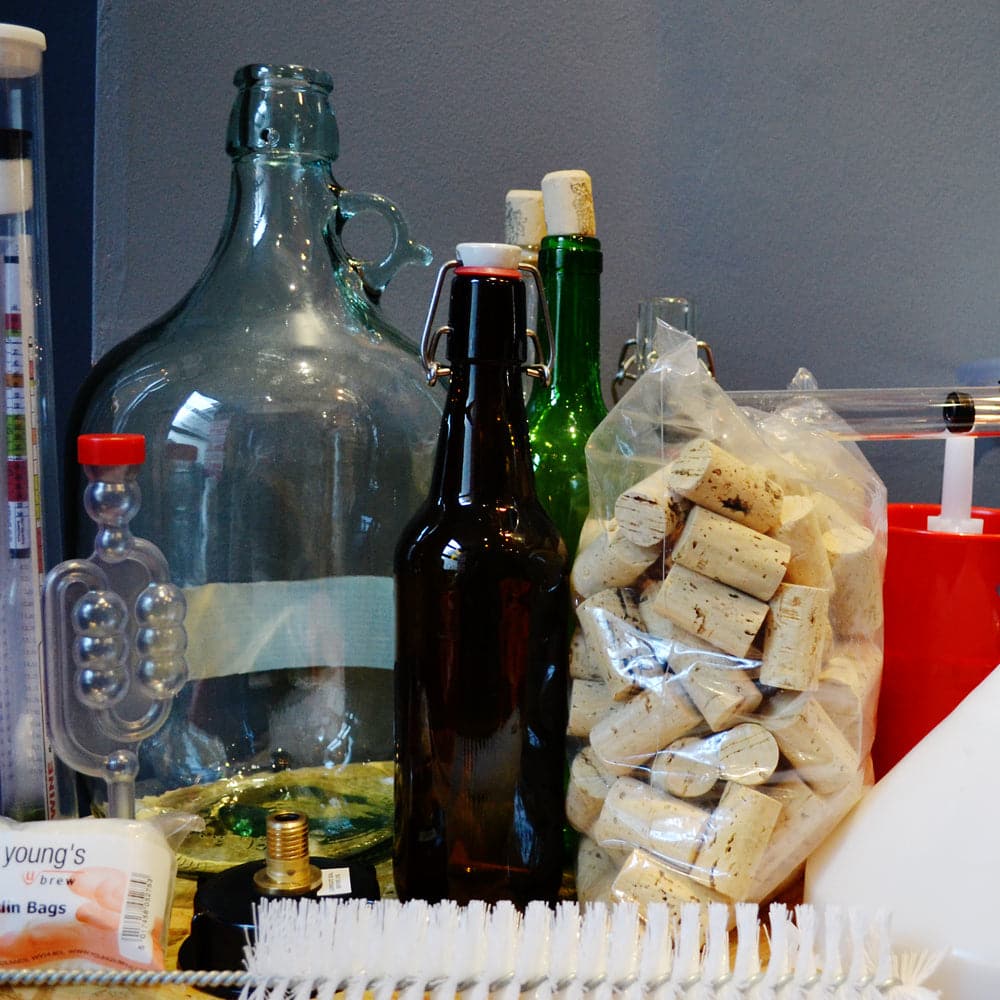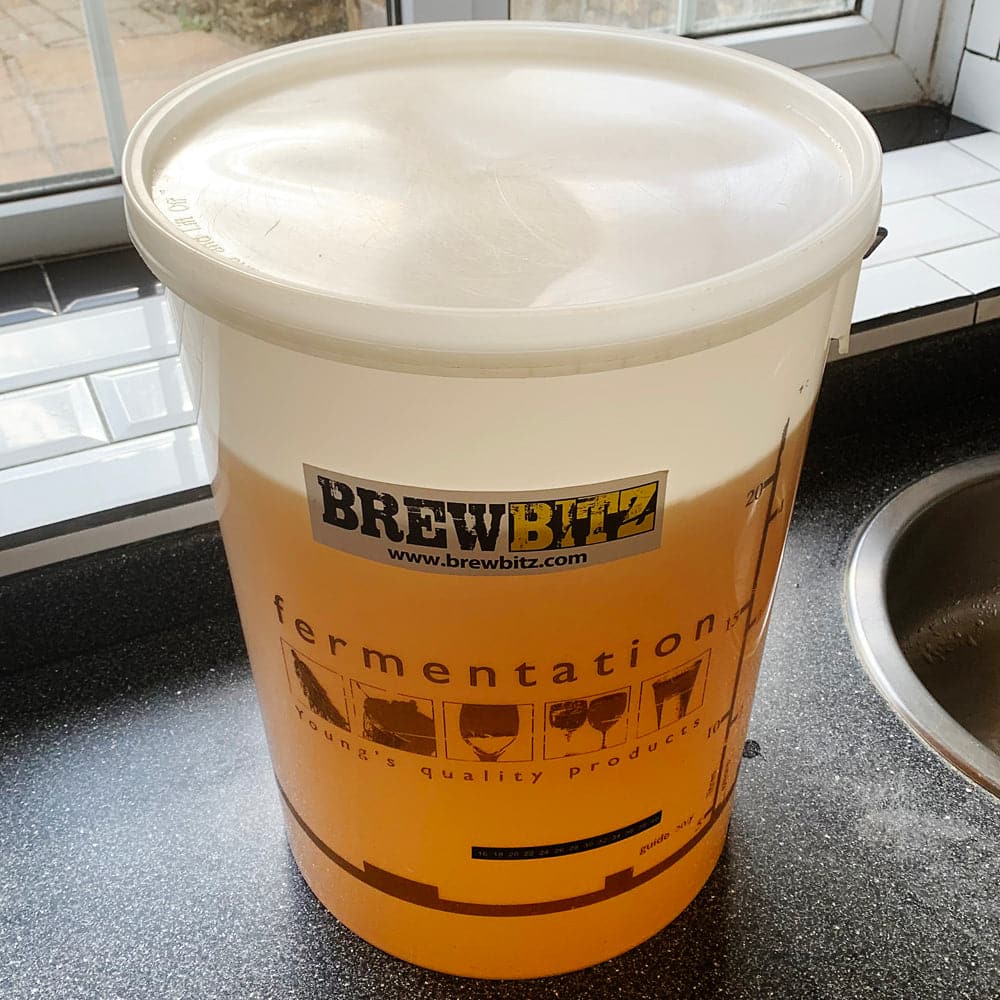 Chemsan - No Rinse Steriliser / Sanitiser - 100ml - (Like StarSan)
Add this item to your cart and then use our handy Shipping Calculator on the basket page to calculate your delivery charge.
Delivery to UK addresses starts at just £1.50 and orders over £70 are eligible for free UK delivery*
Chemsan is an acid cleaner for brewing and surface sanitising.  This no rinse steriliser and sanitiser is the replacement for StarSan.
Chemsan is a blend of phosphoric and benzenesulfonic acid and isopropanol. An excellent sanitiser for manual application.
Not recommended on soft metals because of the acid nature of this product.
Instructions:
Dilute 10ml of Chemsan no rinse steriliser and sanitiser to 5 Litres of tap water. Do not be tempted to use a stronger solution.
Immerse, apply with a cloth or spray on, 
Wear protective eyewear and wash off skin immediately.